The Death of Andrew Lewis, Part I: The multiple-car, single-car accident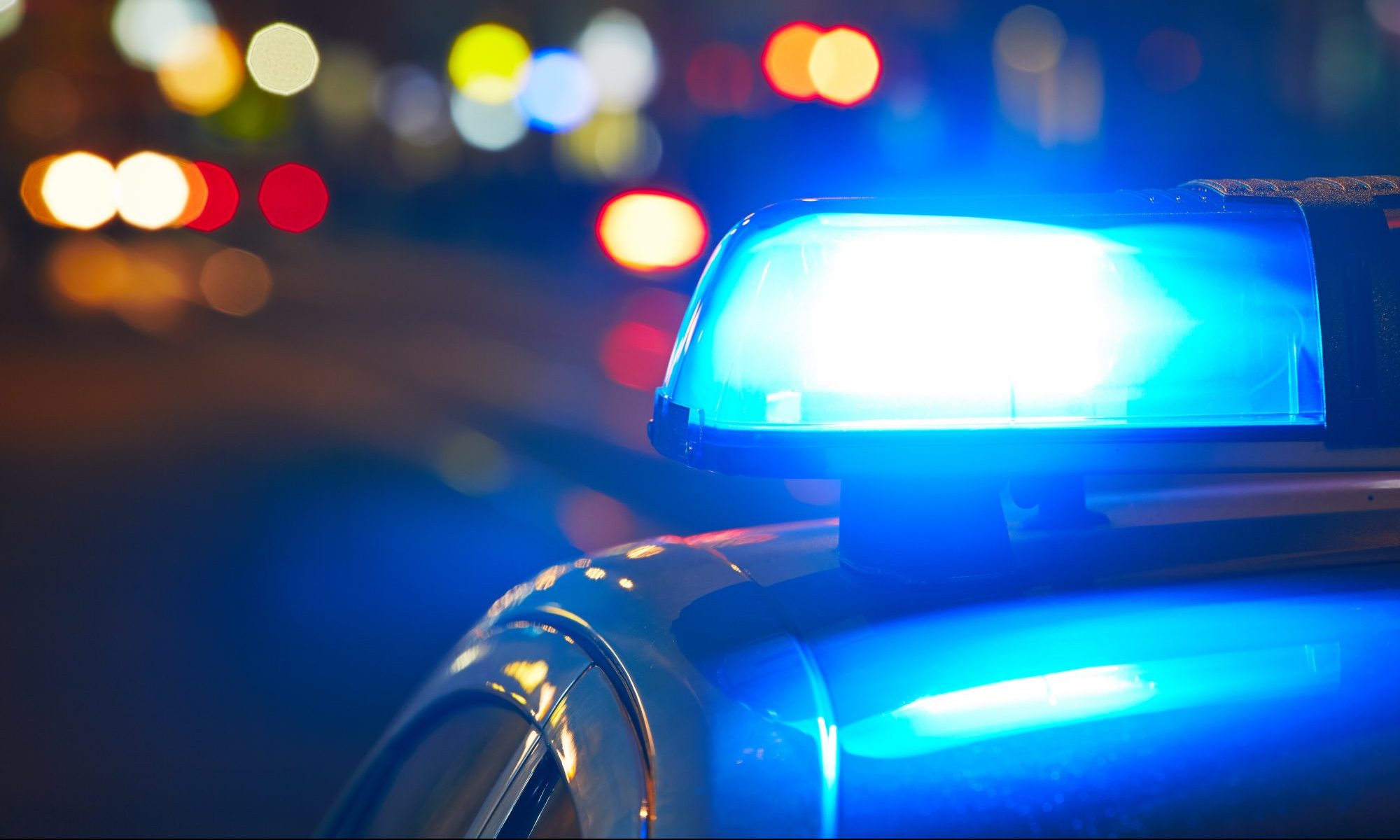 By Josh Moon
Alabama Political Reporter
A single-car accident and a death investigation.
That's how Montgomery Police described the death of Andrew Lewis in the department's initial press release to the media, except that press release didn't identify Andrew Lewis.
There was no mention of a fire, no mention of gunshots. There was nothing about a car chase. Those things would come in later releases to the media.
I was working at the Montgomery Advertiser at the time, and even a couple of days later, the incident wasn't on my radar. A co-worker, Andrew Yawn, had picked up the release when it came through on Jan. 17, 2016, and he didn't immediately suspect anything, either.
It wasn't until Yawn noticed a lot of public interest in a traffic death that was very much unexplained that he started to dig deeper. When he did so, the MPD story shifted, and it did so in the oddest of ways.
First, the gunshots were added as the cause of death. But they were done so in a way that left room for quite a bit of interpretation.
To demonstrate how sketchy those details were, and how oddly phrased the information was from MPD, the general thinking after considering the details was that the unnamed victim had been shot by someone elsewhere – or somehow shot himself while driving – and crashed his car while he was driving himself to the hospital.
But information from the public kept pushing Yawn to ask more questions. And five days after Lewis' death, Montgomery Public Safety Director Chris Murphy shifted the story yet again with this doozy: "It was a single-car accident with multiple cars involved."
That answer came after Murphy, during an interview, again described the accident as a single-car incident. When Yawn told him that he had information from good sources that more cars were there, Murphy reluctantly admitted it, and then tried to cover himself.
At that point, it was fairly obvious that MPD and city officials were attempting to keep private information that it usually provides to the media. And there was no obvious reason for it. To any decent reporter,  that means there must be a bigger story.
This was about the time I got involved. Yawn, who is a good reporter but new to the area then, was getting stiff-armed by MPD. They were giving him as little as possible and denying or delaying information requests that should have been filled.
Since I've been around awhile and know how the system around here should work, I started to help out with the gathering of info. And very quickly, I figured out that something was rotten.
From a variety of sources, we knew – or felt fairly confident that we knew – a fair amount about the players involved and what generally led to Lewis' death on Sunday morning.
We knew there was a girlfriend situation. We knew there was a new boyfriend. We knew there had been a confrontation the Saturday night before the shooting between the new boyfriend and Lewis. We knew that both parties claimed to friends that Saturday night that they were going to MPD to file complaints. And we were fairly confident that Lewis, at least, had carried through on that.
My first physical task on this story was to go with Yawn to MPD to retrieve a copy of the complaint filed by Lewis and/or the complaint filed by his former girlfriend, Mary Jehle.
Retrieving such a complaint is a simple task that is carried out in police precincts all over the country by reporters from newspapers, TV stations or websites. In Montgomery, before police business became a huge secret that had to be hidden from the public, copies of complaints and arrests were kept in binders on the front desk and you could flip through and get copies of what you needed.
Not today. Now, you have to file a request and maybe someone will provide you with a copy of the front of a warrant or arrest record.
Except, even that didn't occur on that day.
Instead, we confirmed with the clerk at the Municipal Court that a complaint had been filed by Jehle – it was in the system. But when we went next door to the police station to get a copy, we were stopped short. The complaint was part of an ongoing investigation, we were told.
I called Mayor Todd Strange's office and Murphy's office. I was told Murphy, Strange and several other officials were in a meeting but that they would be informed of the issue. A few minutes later, still standing in the lobby of the police station, an MPD officer walked out from the back and handed me a cell phone.
On the other end of that phone was MPD Chief of Operations Scott Simmons. He wanted to know why I wanted the Jehle complaint. I replied that it's a public document and I'm entitled to see it.
The conversation deteriorated rapidly. Near the end, Simmons told me that I was like all media, "You don't care who you hurt just so long as you get the story."
(It's probably worth pointing out here that Simmons, the police officer fighting so hard to keep from honoring public records laws, is the same officer who was placed on administrative leave, and later retired from MPD, after being caught up in a DEA investigation last September.)
The end result of all of this was we didn't get the copy of the complaint. State law requires an agency that denies a request to cite the reason for denial. MPD's official reason was that the complaint filed by Jehle wasn't a public record because it was never served on the subject.
Back in the late-1980s, in order to protect cops who had to serve warrants, Alabama implemented a rule stating that warrants weren't public record until after they were served. The only purpose of the law was to protect law enforcement from ambush.
The warrant, in this case, couldn't be served because Andrew Lewis was dead. And MPD and city officials hid behind that legal loophole to avoid honoring open records laws.
A day later, when Yawn inquired about the Jehle complaint with the Municipal Court clerk in an attempt to get basic info about what time it was filed, he was told no such complaint was in the system.
And it would only get stranger from there.
Print this piece
House passes General Fund Budget
By Brandon Moseley
Alabama Political Reporter
The Alabama House of Representatives passed the state General Fund Budget on Tuesday.
The General Fund Budget for the 2019 fiscal year is Senate Bill 178. It is sponsored by Sen. Trip Pittman, R-Montrose. State Rep. Steve Clouse, R-Ozark, carried the budget on the House floor. Clouse chairs the House Ways and Means General Fund Committee.
Clouse said, "Last year we monetized the BP settlement money and held over $97 million to this year."
Clouse said that the state is still trying to come up with a solution to the federal lawsuit over the state prisons. The Governor's Office has made some progress after she took over from Gov. Robert Bentley. The supplemental we just passed added $30 million to prisons.
The budget adds $50 million to the Department of Corrections.
Clouse said that the budget increased the money for prisons by $55,680,000 and includes $4.8 million to buy the privately-owned prison facility in Perry County.
Clouse said that the budget raises funding for the judicial system and raises the appropriation for the Forensic Sciences to $11.7 million.
The House passed a committee substitute so the Senate is either going to have to concur with the changes made by the House or a conference committee will have to be appointed. Clouse told reporters that he hoped that it did not have to go to conference.
Clouse said that the budget had added $860,000 to hire more Juvenile Probation Officers. After talking to officials with the court system that was cut in half in the amendment. The amendment also includes some wording the arbiters in the court lawsuit think we need.
The state General Fund Budget, SB178, passed 98-1.
Both budgets have now passed the Alabama House of Representatives.
The 2019 fiscal year begins on Oct. 1, 2018.
In addition to the SGF, the House also passed a supplemental appropriation for the current 2018 budget year. SB175 is also sponsored by Pittman and was carried by Clouse on the floor of the House.
SB175 includes $30 million in additional 2018 money for the Department of Corrections. The Departmental Emergency Fund, the Examiners of Public Accounts, the Insurance Department and Forensic Sciences received additional money.
Clouse said, "We knew dealing with the federal lawsuit was going to be expensive. We are adding $80 million to the Department of Corrections."
State Representative Johnny Mack Morrow, R-Red Bay, said that state Department of Forensics was cut from $14 million to $9 million. "Why are we adding money for DA and courts if we don't have money for forensics to provide evidence? if there is any agency in law enforcement or the court system that should be funded it is Forensics."
The supplemental 2018 appropriation passed 80 to 1.
The House also passed SB203. It was sponsored by Pittman and was carried in the House by State Rep. Ken Johnson, R-Moulton. It raises securities and registration fees for agents and investment advisors. It increases the filing fees for certain management investment companies. Johnson said that those fees had not been adjusted since 2009.
The House also passed SB176, which is an annual appropriation for the Coalition Against Domestic Violence. The bill requires that the agency have an operations plan, audited financial statement, and quarterly and end of year reports. SB176 is sponsored by Pittman and was carried on the House floor by State Rep. Elaine Beech, D-Chatham.
The House passed Senate Bill 185 which gives state employees a cost of living increase in the 2019 budget beginning on October 1. It was sponsored by Sen. Clyde Chambliss, R-Prattville and was being carried on the House floor by state Rep. Dimitri Polizos, R-Montgomery.
Polizos said that this was the first raise for non-education state employees in nine years. It is a 3 percent raise.
SB185 passed 101-0.
Senate Bill 215 gives retired state employees a one time bonus check. SB215 is sponsored by Senator Gerald Dial, R-Lineville, and was carried on the House floor by state Rep. Kerry Rich, R-Guntersville.
Rich said that retired employees will get a bonus $1  for every month that they worked for the state. For employees who retired with 25 years of service that will be a $300 one time bonus. A 20-year retiree would get $240 and a 35-year employee would get $420.
SB215 passed the House 87-0.
The House passed Senate Bill 231, which is the appropriation bill increase amount to the Emergency Forest Fire and Insect and Disease Fund. SB231 is sponsored by Sen. Steve Livingston, R-Scottsboro, and was carried on the House floor by state Rep. Kyle South, R-Fayette.
State Rep. Elaine Beech, D-Chathom, said, "Thank you for bringing this bill my district is full of trees and you never know when a forest fire will hit.
SB231 passed 87-2.
The state of Alabama is unique among the states in that most of the money is earmarked for specific purposes allowing the Legislature little year-to-year flexibility in moving funds around.
The SGF includes appropriations for the Alabama Medicaid Agency, the courts, the Alabama Law Enforcement Agency, the Alabama Department of Corrections, mental health, and most state agencies that are no education related. The Alabama Department of Transportation gets their funding mostly from state fuel taxes.
The Legislature also gives ALEA a portion of the gas taxes. K-12 education, the two year college system, and all the universities get their state support from the education trust fund (ETF) budget. There are also billions of dollars in revenue that are earmarked for a variety of purposes that does not show up in the SGF or ETF budgets.
Examples of that include the Public Service Commission, which collects utility taxes from the industries that it regulates. The PSC is supported entirely by its own revenue streams and contributes $13 million to the SGF. The Secretary of State's Office is entirely funded by its corporate filing and other fees and gets no SGF appropriation.
Clouse warned reporters that part of the reason this budget had so much money was due to the BP oil spill settlement that provided money for the 2018 budget and $97 million for the 2019 budget. Clouse said they elected to make a $13 million repayment to the Alabama Trust fund that was not due until 2020 but that is all that was held over for 2020.
Clouse predicted that the Legislature will have to make some hard decisions about revenue in next year's session.
Print this piece