By Brandon Moseley
Alabama Political Reporter
Alabama Commissioner of Agriculture and Industries John McMillan is running for state treasurer, he told the Alabama Political Reporter.
APR phoned John McMillan because his campaign end of year report still showed him having $53,144 in cash on hand at the end of 2017, and the report had him still in the governor's race.
Commissioner McMillan confirmed that he is no longer interested in running for governor. McMillan said that on Wednesday he moved that campaign finance money over to his campaign for state treasurer. McMillan told APR that he would qualify for treasurer on Tuesday's major party campaign qualifying and will release a more detailed statement at that time.
McMillan is term-limited from running for another term as commissioner of Agriculture and Industries. McMillan had been contemplating a run for governor before Robert Bentley resigned and before Kay Ivey ascended to the office and announced that she is running for a term as governor. Prior to Bentley's resignation, Ivey had been lieutenant governor.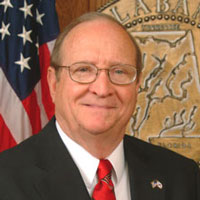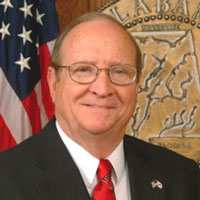 Current state Treasurer Young Boozer is similarly term-limited from running for another term.
McMillan grew up in Stockton, Ala. in Baldwin County. He graduated from Baldwin County High School and has a bachelor's degree in economics from Rhodes College.
McMillan began working at an early age on his family's farm and in his father's sawmill. Following college, he worked at the family sawmill for nearly 20 years. McMillan has served on the Baldwin County Commission, was twice elected as a state representative, served as commissioner of the Alabama Department of Conservation and Natural Resources and served 14 years on the State Personnel Board. During his time as the commissioner of the Alabama Department of Conservation and Natural Resources, McMillan was instrumental in the creation of the Alabama Trust Fund, a state trust to preserve the proceeds from offshore oil and gas leases.
McMillan was executive vice president of the Alabama Forestry Association for over 20 years. He was elected as commissioner of the Alabama Department of Agriculture and Industries in 2010 and was re-elected in 2014. McMillan enjoys hunting, fishing and other outdoor activities. He and his wife, Kathryn, have two sons, a daughter-in-law and two grandchildren.
The major party primaries are on June 5, 2018.