Opinion | Legislators should not ignore infrastructure, education and jobs just because it is an election year

By Rep. Craig Ford
The legislative session began this week and, by all accounts, it's expected to be an uneventful year. The only goal lawmakers seem to have is to pass the budgets and go home.
But there is a lot of work that can and ought to be done instead of just kicking the can down the road for the next legislature.
Beyond the typical budget issues, there's a lot of unfinished business involving our infrastructure, healthcare, education and jobs that we need to address – and all of these issues go hand-in-hand.
If we want to create jobs, we have to have a healthy and educated workforce. At the same time, we have to have the infrastructure that can meet the needs of the businesses we want to recruit.
Traffic congestion and roads and bridges that are in bad condition make it harder for us to recruit industry. Traffic congestion makes it difficult for employees and customers to even get in and out of the parking lots and shopping centers, while damaged roads and bridges cost businesses gas money and vehicle maintenance costs. These problems turn business leaders off and can cost us opportunities to bring new industry to our area.
That's why I have pushed so hard – and secured a commitment from the governor – for the I-759 extension. It's also why I continue to fight for funding to finish widening Hwy 411 connecting Etowah and Cherokee counties, and for other projects like the Southside Bridge and widening Hwy 77 in Attalla.
Education is another critical part of job creation and industrial recruitment. Businesses need to know that the local workforce has the skills needed to do the jobs they want to bring, and more and more that means workers with computer and trade skills.
There is a major deficit in our state between the need for workers who can weld or work with electrical and plumbing systems and those who actually have the skill set to do those jobs. That deficit also exists with technological and computer skills that are becoming increasingly important in today's work environment. That's why increasing funding for pre-k, computer and career technical programs should be one of our highest priorities in this legislative session.
Healthcare is another issue that might play a bigger role this year because of the uncertainty coming out of Washington, D.C. Even if you have private health insurance or don't have kids, you should still care about Medicaid and the national Children's Health Insurance Program (CHIP). Let me explain why.
It's not just about the 83,000 kids who get their healthcare directly from the CHIP program, or the additional 70,000 who have healthcare through Medicaid but funded by CHIP. What it's really about is their doctors and local hospitals.
If CHIP doesn't pay for those kids, then doctors and hospitals don't get paid. And if they don't get paid, they can't stay in business. That's why we have lost 10 hospitals (mostly in rural Alabama) since 2010, and nearly lost an 11th hospital last year in the governor's own hometown.
Doctors and hospitals going out of business affects everyone, including the majority of us who have private health insurance. And the loss of – or risk of losing – local doctors and hospitals can obviously make a community less attractive to the industries we are trying to recruit.
Similarly, addressing the opioid crisis is also important because businesses don't want to hire people who can't pass a drug test.
So bringing jobs and industry to Etowah, Cherokee and DeKalb Counties will require more than just tax incentives and land development. Those things are obviously important, and we do need to be smarter about the way we do them – especially the land development (What we don't want is to waste millions upon millions of dollars on developing land and then not bringing any businesses to that location).
But we can't rely just on tax breaks and land development. We have to offer the whole package if we want to be competitive. That means improving education and making sure our curriculum is meeting the actual needs of the businesses we are trying to bring here. It also means making sure our roads and bridges are safe, and that traffic flows smoothly. And it means that we have to have a workforce that is not only trained and motivated, but also healthy enough to do the jobs that business want to bring.
It's tempting for legislators to simply pass the budgets and go home. But if that's all we do this year then we won't be doing our jobs.
Rep. Craig Ford represents Gadsden and Etowah County in the Alabama House of Representatives. He served as the House Minority Leader from 2010-2016.
Opinion | State senators should remove Del Marsh from leadership
"Del Marsh has left the governor and the members of the Alabama Senate with no choice but to remove him from his positions on the COVID-19 task force and as leader of the Alabama Senate," former State Rep. Craig Ford writes.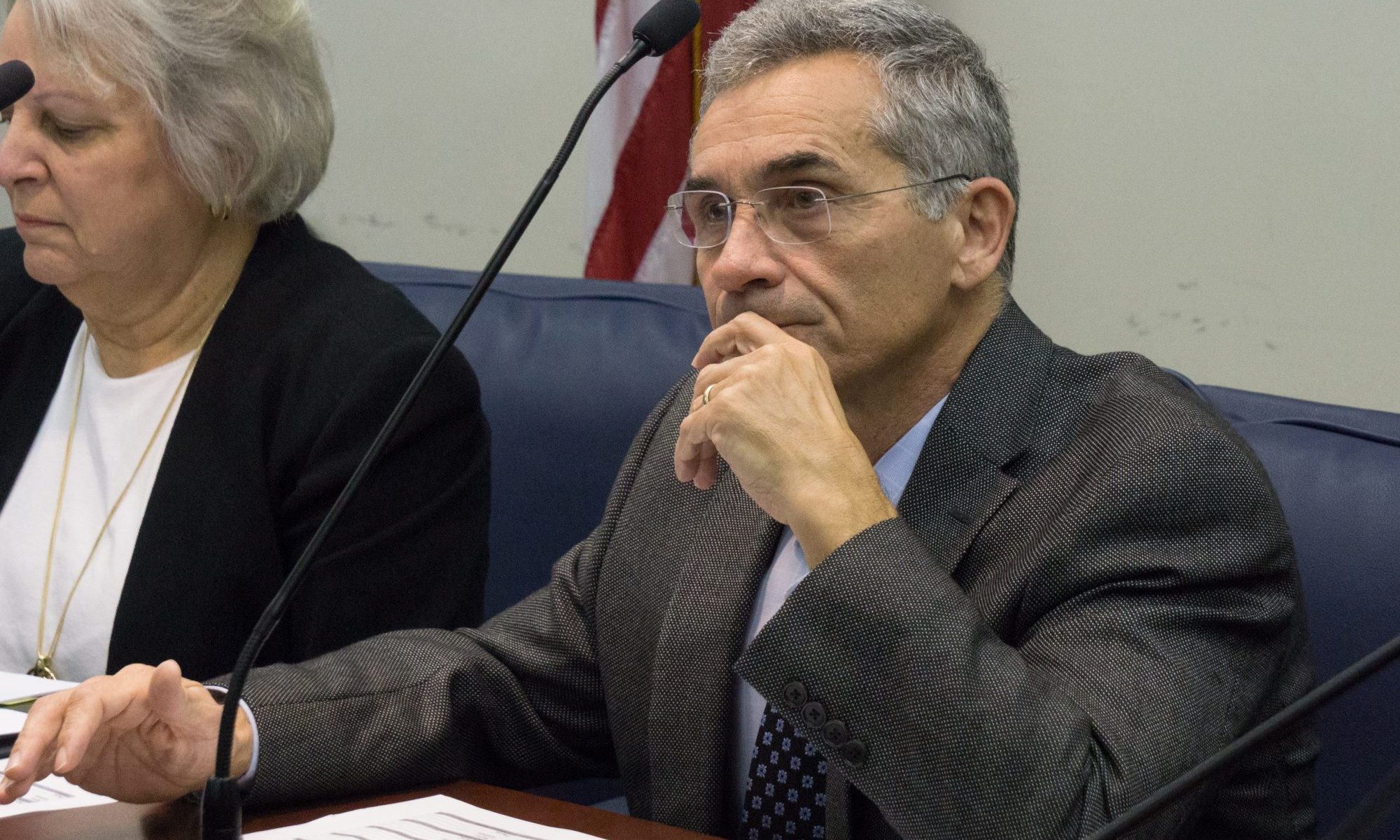 I couldn't believe it when I saw State Senator Del Marsh, R-Anniston, the leader of the Alabama Senate, say he wants to see more people get the coronavirus!
During an interview with CBS42 News, Sen. Marsh was asked if he was concerned about the growing number of confirmed cases of people infected with COVID-19 in Alabama. His response was, and these are his exact words, "I'm not as concerned so much as the number of cases, in fact, quite honestly, I want to see more people because we start reaching an immunity as more people have it and get through it."
The next day Sen. Marsh made a weak attempt to walk back his comments by saying he "chose his words poorly." But he didn't apologize, and he stood by his claim that he wants to see us get to herd immunity.
First, we don't know if herd immunity is even possible with COVID-19. Doctors, medical researchers and public health experts have all contested the idea of herd immunity and say that even if it is possible it will be a long way off (medical professionals at Johns Hopkins University say it's not possible for it to happen in 2020).
To reach herd immunity, somewhere between 60 percent and 90 percent of the population will have to be infected with the disease. Right now in Alabama, we are only around 1 percent.
For us to reach a 60 percent infection rate and potentially get to herd immunity, a minimum of 2,941,911 people in Alabama will have to contract COVID-19. Assuming the death rate stays the same as it is now (roughly 2 percent), it would mean that 58, 838 people would have to die for us to get to herd immunity, and that's assuming it's even possible.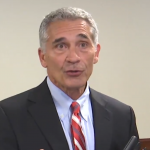 Alabama lawmaker suggests more should become infected with COVID-19
The leader of Alabama's State Senate suggested to a reporter that he'd actually like to see more people become infected to build the state's overall immunity to the virus.
But even if herd immunity is possible, our elected leaders should never wish for people to get sick with any disease, let alone one that is killing people!
And for Sen. Marsh to attempt to justify his cruel and ignorant comments as merely choosing his words poorly is almost as offensive and disrespectful as the comments themselves!
Any decent human being with a conscience or sense of moral values would apologize and offer their resignation immediately. But Del Marsh's pride won't allow him to admit he is wrong or apologize for anything, even for wishing illness and death on the people of Alabama.
Sen. Marsh's words show what is in his heart and in his head. And what is in his heart and in his head is clearly not in line with the thinking of medical professionals or the values and best interests of the people of Alabama.
For ten years, Sen. Marsh has run the Alabama Senate as the Senate pro tempore. And because he holds that position he also sits on the governor's COVID-19 task force. Clearly he has no business being in either position, and I encourage Gov. Ivey to remove him from the COVID-19 task force immediately.
It is also time for the members of the Alabama Senate to demand Sen. Marsh's resignation. If he refuses then senators must call for a vote of no confidence and remove him by force.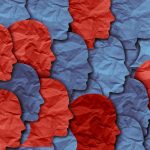 Is "herd immunity" a reasonable strategy for Alabama?
The science behind such a strategy is still in question, and what evidence is available suggests it may be hard if not impossible to achieve.
Senators cannot stay silent on this. Staying silent is the same as condoning what he said.
As a resident of Etowah County, I specifically call on our state senator, Andrew Jones, R-Centre, to step up and demand Del Marsh's resignation. He is the only voice we have in the State Senate, and it is his responsibility now to use that voice. I would also encourage him to sponsor a resolution in the State Senate censoring Sen. Marsh for his thoughtless and heartless comments.
I never thought I would live to see the day when an elected official would openly express his or her desire to see the people of our state and our country get sick with a virus, especially one that could kill them! Worse is that Sen. Marsh won't admit he is wrong or apologize for what he said.
Del Marsh's words are a disgrace and a potential death wish for every single person in Alabama, not to mention a slap in the face of those who already have died from COVID-19 and their families.
Del Marsh has left the governor and the members of the Alabama Senate with no choice but to remove him from his positions on the COVID-19 task force and as leader of the Alabama Senate.