Opinion | Why doesn't it hurt to be wrong anymore?

By Josh Moon
Alabama Political Reporter
Do conservatives never feel dumb?
Maybe "dumb" is too harsh. Embarrassed? Ashamed?
Any of those? Any feeling resembling some level of remorse for loudly holding a belief that is 100 percent wrong?
Because, I hate to be the bearer of tough news here, but you guys are wrong a lot.
A whole lot.
On some pretty basic things.
I suppose that happens when your every belief eschews facts in favor of feels. But still, I wonder if you feel badly when your long-held beliefs — particularly those that are hurtful to your fellow Americans — prove to be untrue?
Like when you all thought President Obama was personally involved in Benghazi, but then something 600 or so Republican-led investigations said otherwise, did that sting?
Or when Obama ended up actually being born in America?
Or when Obamacare actually did work?
Or when those Project Veritas videos turn out to be fakes?
Or when those Fox News' "people are saying" reports turn out to be nothing?
It would seem as though, at some point, you might start to think that a whole bunch of people out there are taking advantage of your fairly simple view on life and politics in order to manipulate you into believing complete crap that only serves to benefit them and people like them.
Like, for example, let's say a guy who's in Alabama's Senate sponsors a bill to shorten the number of weeks of unemployment pay a laid-off worker can receive, cutting it from 26 to 14 weeks. What that guy (Arthur Orr) is asking you to believe is that there are people out there mooching off the working man, laying out of work for nearly six months and living the good life on full unemployment benefits.
This is, apparently, what some people WANT to believe.
But the truth, as decades of data show, is that this is a fairytale conjured up by a shameless, pandering politician — a politician who has pushed a number of bills aimed at attacking other make-believe boogeymen who receive some form of public assistance — in an effort only to vilify needy people for the lofty goal of tricking you into voting for him.
Because people receiving unemployment benefits paid for those benefits through employment taxes, and they only receive the benefits if they're laid off or leave a job with valid cause. And because the benefits are usually a tiny fraction of what the worker earned — and therefore a tiny fraction of the bills that worker has to pay — the number of people who are discouraged from finding work because of the lucrative unemployment benefits is so small they'd fit in your living room.
Surely you know this. So, when will such tactics stop working?
Given the latest trends, and particularly the guy in the White House, I'm not optimistic.
Speaking of Trump, he was back making us proud again on Thursday, disparaging some "sh*thole" countries while ranting again about immigration.
Conservatives are at their absolute dumbest when it comes to immigration.
If you doubt this, look no further than Jeff Sessions' home state — to the nightmare example of immigration doom that Sessions himself, along with scores of other state and national politicians, held up for all the world to see: Albertville.
Albertville has chicken plants. In the early 1990s, those plants began to hire scores of immigrants, and Albertville experienced an influx of Hispanics. Today, a quarter of the town is Hispanic.
It was the end of the world, they said. It was killing white employment, they said. It was destroying the town, they said. It was driving down property values, they said. It was lowering wages, they said. It was killing business, they said. It was stifling the economy of Albertville, they said. It was driving up crime rates, they said.
Wrong. Wrong. Wrong. Wrong. Wrong. Wrong. Wrong. And wrong.
Last year, the NPR radio show "This American Life" spent eight months in Albertville. They spoke with scores of people on both sides of the immigration issue and took great pains, using economists who had no rooting interests, to measure the economic costs or gains over the last 20-plus years.
Turns out, those immigrants made the town economy better, didn't suppress wages, added to the state economy, didn't place an overwhelming burden on schools, were arrested at a lower rate than whites and didn't drive down property values.
In fact, the only true negativity came from opportunistic politicians who stoked citizens' natural wariness of their new neighbors for political gain.
Today, though, Albertville is mostly past that nonsense. The people wised up, learned that Hispanic people are mostly just like white people — they want to work, feed their families, buy nice things and be good people — and mostly everyone gets along.
But I was left wondering if any of those people who were so fired up and scared to death feel dumb about that today?
And then, right at the end, the hosts of the show interviewed former state Sen. Scott Beason, who capitalized on the fears more than anyone and who was the sponsor of an awful immigration bill. After facts and figures and recaps of life today in Albertville were ticked off to Beason — all of them showing that he was 100 percent wrong when he guaranteed that an influx of immigrants into a town meant destruction — Beason said he still believes he was right.
And I guess that answers my question.
Opinion | We are like a petulant child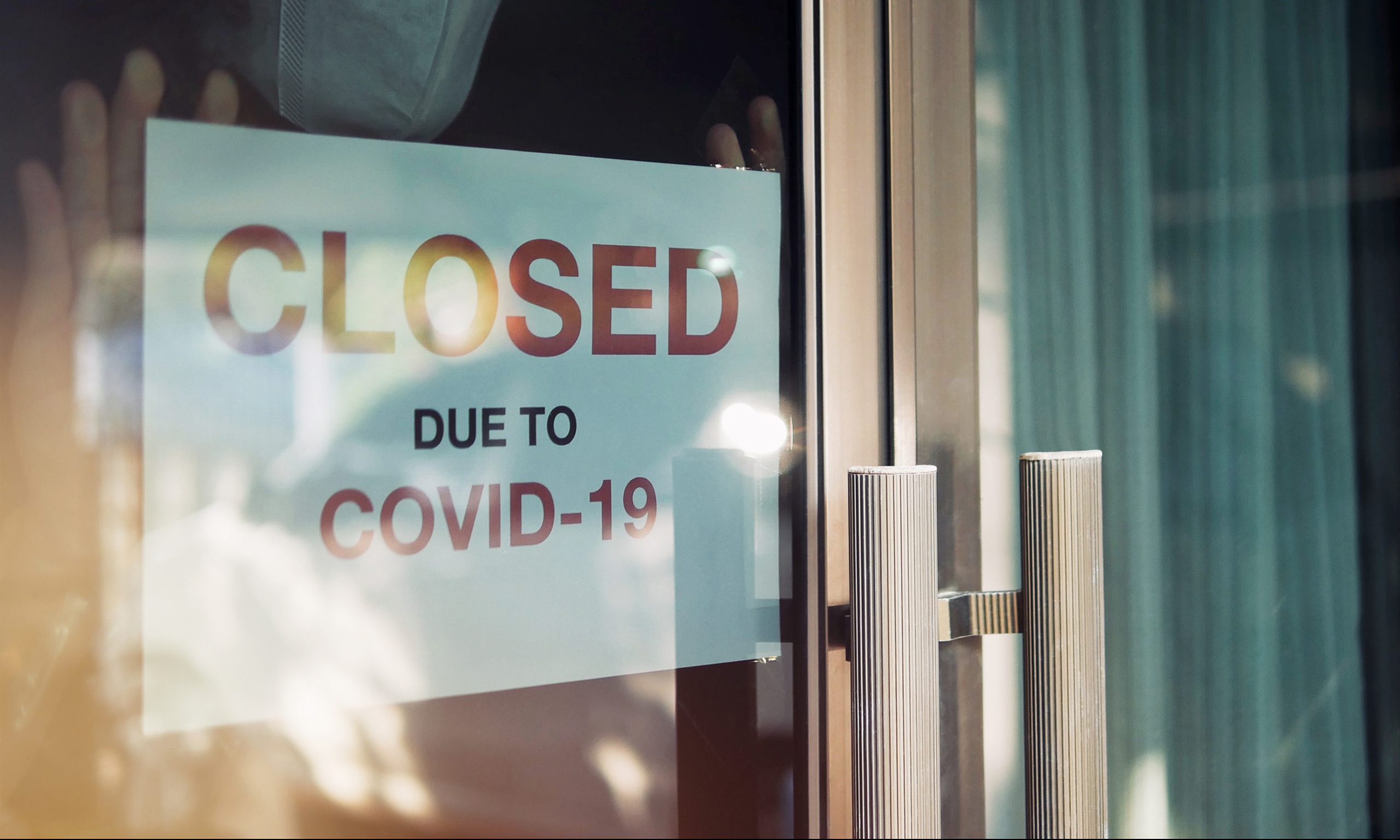 I guess we're done. Despite a shutdown that lasted weeks, apparently state leaders were twiddling their thumbs, wishing, like Donald Trump, that COVID-19 would just magically disappear.
It isn't, though, is it?
Here are the grim facts: We've got record numbers of new cases daily. Hospitalizations are also at record numbers. Health care workers are burning through personal protective equipment. Plans are moving forward to reopen public schools, colleges, and universities in August, only a few weeks away.
Dr. Anthony Fauci, the director of the National Institute of Allergy and Infectious Diseases (the nation's top infectious-disease official), says states with high and growing caseloads should consider shutting down again. As painful as that would be, it's advice leaders in hotspots like Florida, Georgia, California, Texas, Arizona, and, yes, Alabama, must seriously consider.
For Alabama, though, don't hold your breath. You're going to need it to fight the virus.
What is the alternative? Allowing COVID-19 to infect most everybody in a particular area – in this instance, the entire stateof Alabama – and that means increasing deaths and permanent health problems, especially among the most vulnerable: our older populations and people with underlying health issues.
My wife is one of those people, with liver and heart deficits. Except for one trip to the veterinarian for one of our pups last month, Veronica has not been out of our house since March, except for doctors' appointments and to have blood draws or COVID-19 tests.
She had a second COVID test this week, before a scheduled cardio ablation to try to get her heart rhythm calmed down. Her COVID test was negative and the procedure took place and, at least for now, is a complete success. Her heart is in sinus rhythm and her heart rate is around 55 bpm.
As hard as it was on Veronica Wednesday, at least she got Versed. I had to drop her off at University Hospital at 5:30 a.m. and drive away to my undisclosed location on UAB's campus. I was not allowed to stay with her because of the high number of novel coronavirus hospitalizations at UAB. During the procedure, the doctor inserts a tube in an artery through her groin, much like a heart catheterization. She's had two such procedures this year alone, and a couple others where the doctor went through a wrist and another through her neck.
I've been with her for those other invasive procedures, for her comfort and, frankly, for mine. I psychologically didn't handle Wednesday's separation well, but I had lots of close friends talk be back from the cliff. And even with everything going on at UAB, the health care workers communicated with me really well, and her cardiologist called shortly after he completed her procedure. Veronica's recovery nurse was Preston, a former student of mine.
Still, it's scary times, and I'm pretty protective of Veronica, just as she is of me.
So here we are, practically throwing in the towel on COVID-19. Doing what's right is just too hard. The science guides us, and we ignore the guidance, like some petulant child. We turn our backs on what will keep us safe, because what will keep us safe is too hard for us. Even if we have to do it for just a few weeks.
We refuse to wear our masks and make scenes at stores that won't let us in if we don't. We take risks like having a big boat parade in Gulf Shores with thousands of people to honor Donald Trump, yet another petulant child.
The virus is a hoax, we're told, but it's one that has killed more than 130,000 Americans and permanently injured thousands and thousands more.
So let's get back to work and open the schools and enjoy large gatherings at the lake without masks.
And, for some of us, let's die.