Opinion | Why doesn't it hurt to be wrong anymore?

By Josh Moon
Alabama Political Reporter
Do conservatives never feel dumb?
Maybe "dumb" is too harsh. Embarrassed? Ashamed?
Any of those? Any feeling resembling some level of remorse for loudly holding a belief that is 100 percent wrong?
Because, I hate to be the bearer of tough news here, but you guys are wrong a lot.
A whole lot.
On some pretty basic things.
I suppose that happens when your every belief eschews facts in favor of feels. But still, I wonder if you feel badly when your long-held beliefs — particularly those that are hurtful to your fellow Americans — prove to be untrue?
Like when you all thought President Obama was personally involved in Benghazi, but then something 600 or so Republican-led investigations said otherwise, did that sting?
Or when Obama ended up actually being born in America?
Or when Obamacare actually did work?
Or when those Project Veritas videos turn out to be fakes?
Or when those Fox News' "people are saying" reports turn out to be nothing?
It would seem as though, at some point, you might start to think that a whole bunch of people out there are taking advantage of your fairly simple view on life and politics in order to manipulate you into believing complete crap that only serves to benefit them and people like them.
Like, for example, let's say a guy who's in Alabama's Senate sponsors a bill to shorten the number of weeks of unemployment pay a laid-off worker can receive, cutting it from 26 to 14 weeks. What that guy (Arthur Orr) is asking you to believe is that there are people out there mooching off the working man, laying out of work for nearly six months and living the good life on full unemployment benefits.
This is, apparently, what some people WANT to believe.
But the truth, as decades of data show, is that this is a fairytale conjured up by a shameless, pandering politician — a politician who has pushed a number of bills aimed at attacking other make-believe boogeymen who receive some form of public assistance — in an effort only to vilify needy people for the lofty goal of tricking you into voting for him.
Because people receiving unemployment benefits paid for those benefits through employment taxes, and they only receive the benefits if they're laid off or leave a job with valid cause. And because the benefits are usually a tiny fraction of what the worker earned — and therefore a tiny fraction of the bills that worker has to pay — the number of people who are discouraged from finding work because of the lucrative unemployment benefits is so small they'd fit in your living room.
Surely you know this. So, when will such tactics stop working?
Given the latest trends, and particularly the guy in the White House, I'm not optimistic.
Speaking of Trump, he was back making us proud again on Thursday, disparaging some "sh*thole" countries while ranting again about immigration.
Conservatives are at their absolute dumbest when it comes to immigration.
If you doubt this, look no further than Jeff Sessions' home state — to the nightmare example of immigration doom that Sessions himself, along with scores of other state and national politicians, held up for all the world to see: Albertville.
Albertville has chicken plants. In the early 1990s, those plants began to hire scores of immigrants, and Albertville experienced an influx of Hispanics. Today, a quarter of the town is Hispanic.
It was the end of the world, they said. It was killing white employment, they said. It was destroying the town, they said. It was driving down property values, they said. It was lowering wages, they said. It was killing business, they said. It was stifling the economy of Albertville, they said. It was driving up crime rates, they said.
Wrong. Wrong. Wrong. Wrong. Wrong. Wrong. Wrong. And wrong.
Last year, the NPR radio show "This American Life" spent eight months in Albertville. They spoke with scores of people on both sides of the immigration issue and took great pains, using economists who had no rooting interests, to measure the economic costs or gains over the last 20-plus years.
Turns out, those immigrants made the town economy better, didn't suppress wages, added to the state economy, didn't place an overwhelming burden on schools, were arrested at a lower rate than whites and didn't drive down property values.
In fact, the only true negativity came from opportunistic politicians who stoked citizens' natural wariness of their new neighbors for political gain.
Today, though, Albertville is mostly past that nonsense. The people wised up, learned that Hispanic people are mostly just like white people — they want to work, feed their families, buy nice things and be good people — and mostly everyone gets along.
But I was left wondering if any of those people who were so fired up and scared to death feel dumb about that today?
And then, right at the end, the hosts of the show interviewed former state Sen. Scott Beason, who capitalized on the fears more than anyone and who was the sponsor of an awful immigration bill. After facts and figures and recaps of life today in Albertville were ticked off to Beason — all of them showing that he was 100 percent wrong when he guaranteed that an influx of immigrants into a town meant destruction — Beason said he still believes he was right.
And I guess that answers my question.
Print this piece
Opinion | Alabama close to allowing hot dogs to be rescued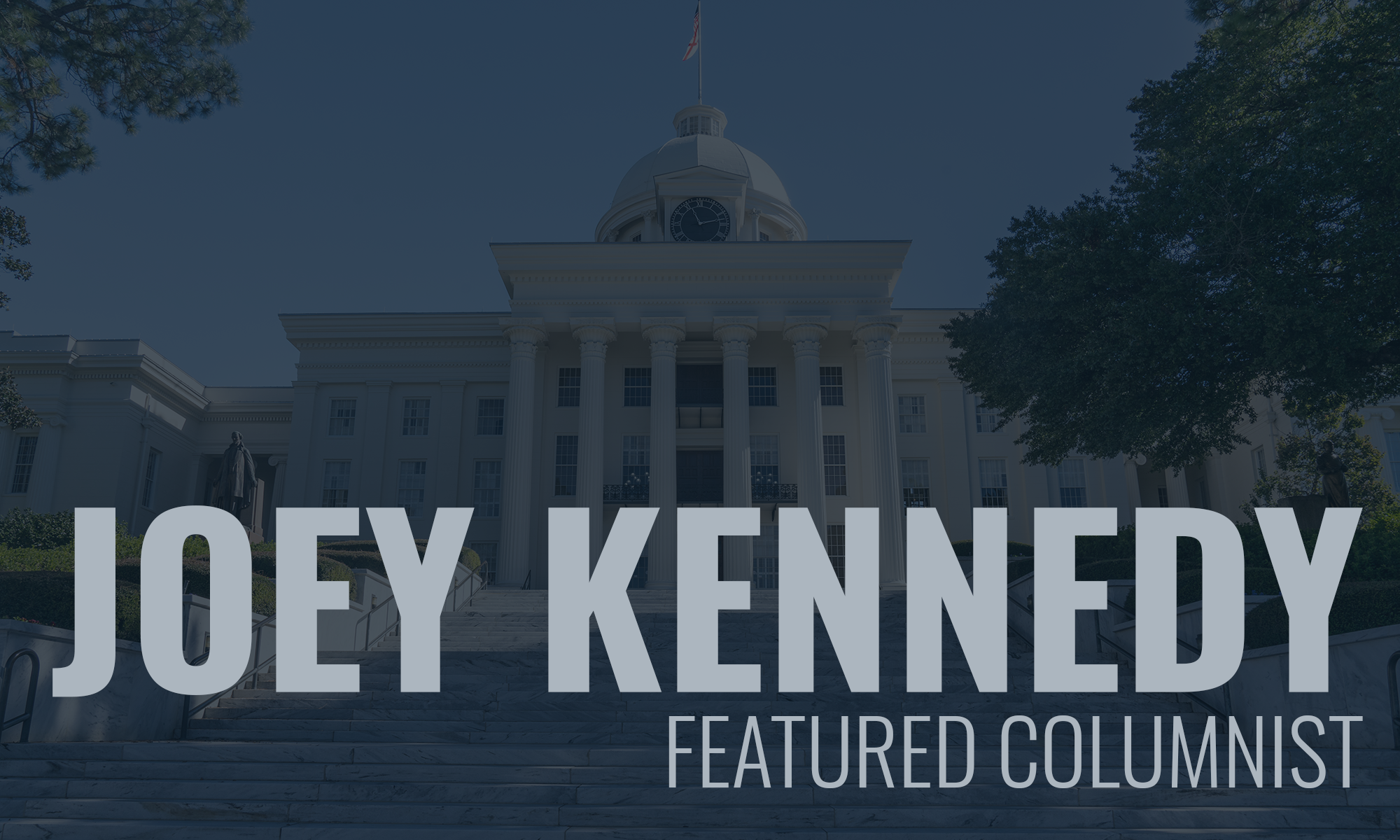 Most readers know that we've had a grumble of pugs for years. We lost four in the grumble last year. All of our dogs are rescues, and most of them have some disability: unable to walk well, blindness, incontinence, a perpetually crooked head.
And most of the pugs are elderly, so we expect to lose a few this year. Our youngest is Nellie Bly, at about 2 years old. We have a group of older pugs that are around 10-11 years old. Several came from puppy mills. One was surrendered to a vet tech when his owners took him to be put down because the owner's granddaughter wanted a different dog (I know!). The veterinarian naturally was not going to euthanize a healthy animal, and about a week later, Peerey came to us.
Pugs are bred to do one thing: Sit with their humans, mostly on their laps or next to them on the bed. All of ours are bed pugs. They snore; we adore.
I say all of this to underscore that Veronica and I know not ever to leave one of our dogs in a locked car, especially during the summer. But every year, we hear stories of the careless owners who leave their dog (or dogs) in the backseat of a vehicle while they run an errand. The errand takes longer than the owner thought, and heat builds in the car. Too often, that kills the pet, just like it does children, and that happens all too often as well.
As of 2019, 31 states had laws that either prohibit leaving an animal confined in a vehicle under dangerous conditions or provide civil immunity (protection from being sued) for a person who rescues a distressed animal from a vehicle.
Alabama – finally – is on the cusp of joining that group.
A bill (SB67) sponsored by Sen. Jimmy Holley, R-Elba, will allow good Samaritans to rescue pets left in a car if they are clearly in danger from either the heat or cold. The bill provides criminal immunity to civilians and grants civil and criminal immunity to law enforcement officers who rescue an animal.
Important, too, is that bill prevents owners from leaving their animals in a vehicle in a manner that creates an unreasonable risk of harm. If they do, they can be charged with second-degree animal abuse.
It doesn't take long for the situation in a vehicle to deteriorate, either. 
Even on a mild day, the heat inside a car can go off the rails. According to reports, if the outside temperature is 70 degrees (f), the interior of a vehicle can heat up to 89 degrees in 10 minutes. After a half-hour, the interior temp can be 104 degrees. Of course, it's much worse on hotter days.
At 80 degrees, a vehicle's inside temperature is at 99 degrees; after a half-hour, the animal is trying to survive in a 114-degree oven. And at 95 degrees, not an unusual June, July, or August temperature in Alabama, the inside temp of a vehicle is about 130 degrees.
Humans can't even survive long at those temperatures.
There are conditions before a good Samaritan can step up, but they're not unusual in states that already have similar laws: Among them:
■
The person has a good faith belief that the confined domestic animal is in imminent danger of suffering physical injury or death unless the domestic animal is removed from the motor vehicle;
■
T
he person determines that the motor vehicle is locked or there is no reasonable manner in which the person can remove the domestic animal from the vehicle;
■
B
efore entering the motor vehicle, the person notifies a peace officer, emergency medical service provider or first responder or an animal control enforcement agency or deputy of the confined domestic animal;
■
T
he person does not use more force than is necessary under the circumstances to enter the motor vehicle and remove the domestic animal from the vehicle.
■
Remains with the animal in a safe location in reasonable proximity to the motor vehicle until law enforcement or other first responders arrive.
■
Maintains control of the animal at all times to prevent harm to the animal or others.
There are other conditions that make less sense, however. The bill as passed 33-0 by the state Senate requires the ambient temperature in the vehicle be 99 degrees or higher before a citizen or first-responder can intervene.
I can tell you that a half-hour in a car at 95 degrees will kill a pug; a Lab or Golden might survive that temperature for awhile, but remember, every minute the car's interior is getting hotter. Pugs are brachycephalic – short nosed – and have trouble breathing outside at 80 or 85 degrees.
Other short-nosed breeds like English Bulldogs, French Bulldogs, and Boston Terriers, have the same issue. It's one reason why they snort and snore, even in the winter.
Generally, we can tell when a dog locked in a car is distressed, and few good Samaritans are going to be carrying a temperature gauge with them.
Still, the House needs to pass this bill as soon as possible. Spring and summer aren't that far off, and, no doubt, there will be animals to rescue.
Joey Kennedy, a Pulitzer Prize winner, writes a column every week for Alabama Political Reporter.
Email: [email protected]
Print this piece