Opinion | Why doesn't it hurt to be wrong anymore?

By Josh Moon
Alabama Political Reporter
Do conservatives never feel dumb?
Maybe "dumb" is too harsh. Embarrassed? Ashamed?
Any of those? Any feeling resembling some level of remorse for loudly holding a belief that is 100 percent wrong?
Because, I hate to be the bearer of tough news here, but you guys are wrong a lot.
A whole lot.
On some pretty basic things.
I suppose that happens when your every belief eschews facts in favor of feels. But still, I wonder if you feel badly when your long-held beliefs — particularly those that are hurtful to your fellow Americans — prove to be untrue?
Like when you all thought President Obama was personally involved in Benghazi, but then something 600 or so Republican-led investigations said otherwise, did that sting?
Or when Obama ended up actually being born in America?
Or when Obamacare actually did work?
Or when those Project Veritas videos turn out to be fakes?
Or when those Fox News' "people are saying" reports turn out to be nothing?
It would seem as though, at some point, you might start to think that a whole bunch of people out there are taking advantage of your fairly simple view on life and politics in order to manipulate you into believing complete crap that only serves to benefit them and people like them.
Like, for example, let's say a guy who's in Alabama's Senate sponsors a bill to shorten the number of weeks of unemployment pay a laid-off worker can receive, cutting it from 26 to 14 weeks. What that guy (Arthur Orr) is asking you to believe is that there are people out there mooching off the working man, laying out of work for nearly six months and living the good life on full unemployment benefits.
This is, apparently, what some people WANT to believe.
But the truth, as decades of data show, is that this is a fairytale conjured up by a shameless, pandering politician — a politician who has pushed a number of bills aimed at attacking other make-believe boogeymen who receive some form of public assistance — in an effort only to vilify needy people for the lofty goal of tricking you into voting for him.
Because people receiving unemployment benefits paid for those benefits through employment taxes, and they only receive the benefits if they're laid off or leave a job with valid cause. And because the benefits are usually a tiny fraction of what the worker earned — and therefore a tiny fraction of the bills that worker has to pay — the number of people who are discouraged from finding work because of the lucrative unemployment benefits is so small they'd fit in your living room.
Surely you know this. So, when will such tactics stop working?
Given the latest trends, and particularly the guy in the White House, I'm not optimistic.
Speaking of Trump, he was back making us proud again on Thursday, disparaging some "sh*thole" countries while ranting again about immigration.
Conservatives are at their absolute dumbest when it comes to immigration.
If you doubt this, look no further than Jeff Sessions' home state — to the nightmare example of immigration doom that Sessions himself, along with scores of other state and national politicians, held up for all the world to see: Albertville.
Albertville has chicken plants. In the early 1990s, those plants began to hire scores of immigrants, and Albertville experienced an influx of Hispanics. Today, a quarter of the town is Hispanic.
It was the end of the world, they said. It was killing white employment, they said. It was destroying the town, they said. It was driving down property values, they said. It was lowering wages, they said. It was killing business, they said. It was stifling the economy of Albertville, they said. It was driving up crime rates, they said.
Wrong. Wrong. Wrong. Wrong. Wrong. Wrong. Wrong. And wrong.
Last year, the NPR radio show "This American Life" spent eight months in Albertville. They spoke with scores of people on both sides of the immigration issue and took great pains, using economists who had no rooting interests, to measure the economic costs or gains over the last 20-plus years.
Turns out, those immigrants made the town economy better, didn't suppress wages, added to the state economy, didn't place an overwhelming burden on schools, were arrested at a lower rate than whites and didn't drive down property values.
In fact, the only true negativity came from opportunistic politicians who stoked citizens' natural wariness of their new neighbors for political gain.
Today, though, Albertville is mostly past that nonsense. The people wised up, learned that Hispanic people are mostly just like white people — they want to work, feed their families, buy nice things and be good people — and mostly everyone gets along.
But I was left wondering if any of those people who were so fired up and scared to death feel dumb about that today?
And then, right at the end, the hosts of the show interviewed former state Sen. Scott Beason, who capitalized on the fears more than anyone and who was the sponsor of an awful immigration bill. After facts and figures and recaps of life today in Albertville were ticked off to Beason — all of them showing that he was 100 percent wrong when he guaranteed that an influx of immigrants into a town meant destruction — Beason said he still believes he was right.
And I guess that answers my question.
Print this piece
Opinion | For the love of money, people will die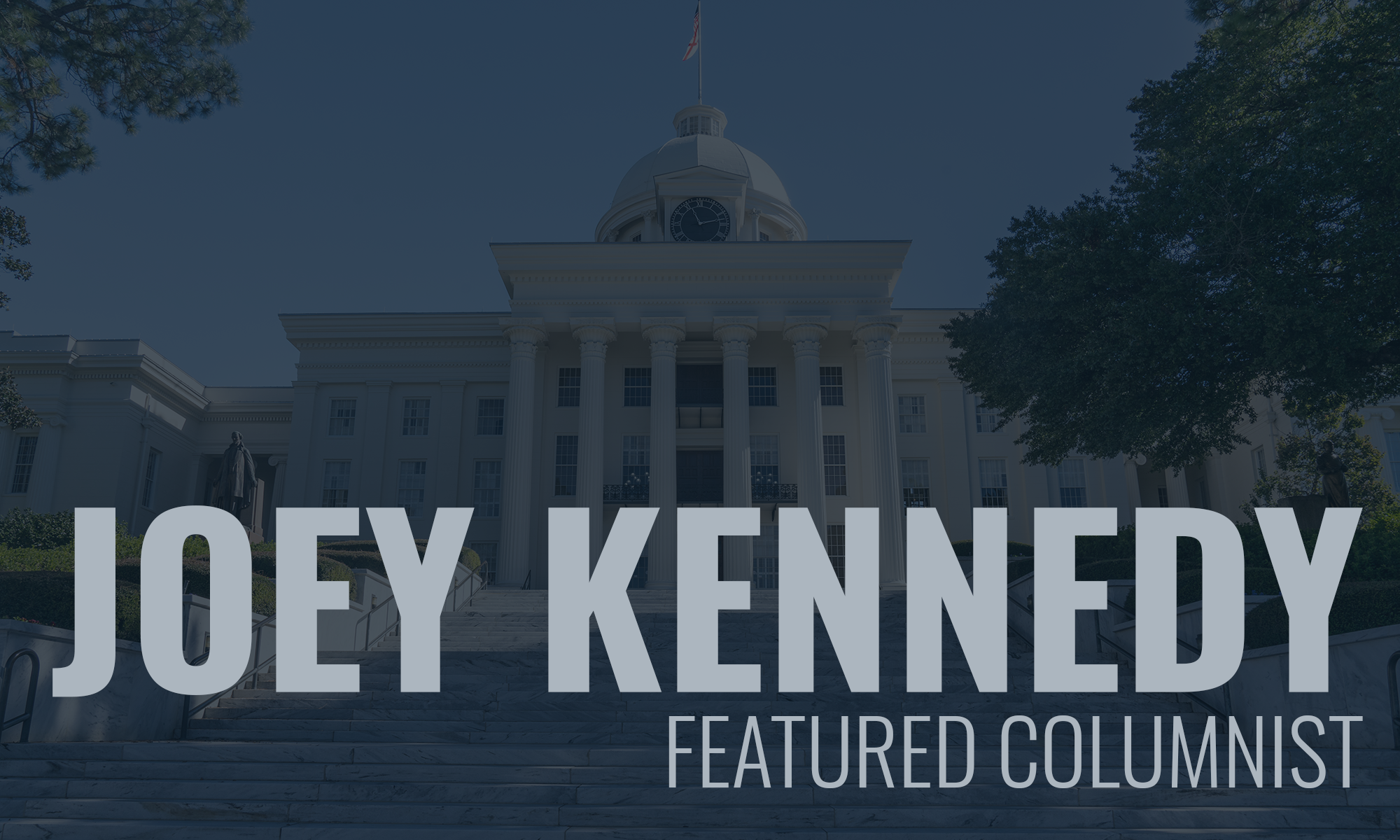 Just as Donald Trump is leaving it to individual states to set policies on the novel coronavirus (COVID-19) pandemic, Alabama Gov. Kay Ivey is refusing to issue a shelter-in-place order to try to curb the virus' reach.
So local mayors and governors in other states are proactively making decisions to protect citizens and to try to slow the infection down.
Jefferson and Shelby counties are the epicenter for the virus in Alabama, which makes sense because a quarter of the state's population lives here. As of this writing, there were at least 135 cases in Jefferson and Shelby counties. That's a meaningless number, though, because as you're reading this a few hours later, the number could have doubled.
To his credit, Mayor Randall Woodfin proposed an ordinance, passed by the City Council, that orders city residents to shelter in place. There are big exceptions – people can leave their homes to go to work and to the grocery store (although companies like Shipt and Instacart will deliver to your home). They can visit their doctors, and walk outside as long as they keep the 6-foot social distancing standard in place. And Woodfin said the police aren't going to arrest anybody for leaving their house. This isn't martial law, Woodfin said.
But it is leverage to keep people at home, and to prevent them from mixing in groups and spreading the virus. This highly contagious disease is moving quickly.
In Tuscaloosa, Mayor Walt Maddox has set a curfew from Friday night until April 3. People are not allowed out of their homes from 10 p.m. to five a.m. The goal, Maddox said, is to reduce social gatherings, especially among the city's young people.
Again, that makes sense. And Maddox didn't rule out other steps, either. As of this writing, Tuscaloosa had just 10 cases, but that number is sure to rise. Still, Maddox is making these important decisions before the cases get out of hand.
Yet, Trump says he wants the nation back open by Easter Sunday (April 12). Ivey says she has no intention of issuing a statewide shelter-in-place order.
The motivation for both Trump's and Ivey's reluctance to act, comes down to one thing: The love of money.
The economy is taking a pounding, that is true. People are dying, too. But Trump would rather people, sick or well, return to their jobs to give a boost to the failing economy. Then, here's what Ivey said, as reported by Alabama Political Reporter: "We have seen other states in the country doing that (shelter in place, lockdowns), as well as other countries … (but) (w)e are not California. We are not New York. We aren't even Louisiana. My priority is to keep the Alabama economy going as much as possible, while we take extraordinary measures to keep everyone healthy and safe." 
You can't do both. That's already been proven. So to Trump and Ivey, money matters more  than saving lives, even those of ourmost vulnerable people.
Trump was so late taking any action that the virus got out of hand in parts of the country, and deaths spiraled. Testing lagged, emergency personal protection equipment wasn't ordered. Some senators had enough warning to sell off millions of dollars in stock before the market crashed, but they didn't send out the alarm because with Trump, if the problem is ignored it doesn't exist.
But see, Trump can't lie his way out of this one, even though he's giving it all he's got.
Testing is just getting up and running in Alabama, but we still have more than 300 cases in less than two weeks – and the number of cases in Alabama now is rising by double digits each day.
The virus is especially dangerous for people who have compromised immune systems or lung, heart, and liver problems. Like my wife, Veronica. Like one of my great students at UAB who has cystic fibrosis. Like many grandmothers and grandfathers, and aunts and uncles out there. Like our good friend Jo Ellen O'Hara, the longtime food editor at The Birmingham News back when it was a newspaper. Jo Ellen is 82 and now living at Fair Haven retirement center. We saw what the novel coronavirus did to nursing homes in Seattle, Washington.
Young people are getting sicker, too, with a good percentage of hospital admissions, nearly half in some places, being people up to age 49. Anybody can get sick, and anybody can die.
That's why the health experts and scientists urge the lockdowns and sheltering in place. Because as long as it's business as usual,the virus will keep spreading, and making people sick, and killing.
People take a chance when they fill up their vehicles at the gas station; who knows who filled up at that pump before you and left the virus behind. Wear plastic gloves when you pump gas. Opening a door can transfer the virus to your hand, and it'll get inside you if you touch your face. That's what all the hand-washing and don't-touch-your-face warnings are about.
But for Trump and Ivey, a "few" deaths are just the price we have to pay to keep the money "rolling" in.
These are some screwed-up priorities.
Joey Kennedy, a Pulitzer Prize winner, writes a column each week for Alabama Political Reporter. Email: [email protected]
Print this piece