Moore supporters seek revenge against Sen. Shelby
By Bill Britt
Alabama Political Reporter
A group of Judge Roy Moore's supporters is planning to introduce a resolution to censure Alabama's U.S. Sen. Richard Shelby because he publicly stated that he "couldn't vote for Roy Moore," as reported by Politico on Saturday.
It's no small irony that a faction of the Alabama Republican Executive Committee is tarring Sen. Shelby with half-truths and lies just like The Washington Post is accused of doing with Judge Moore.
Alabama Party Executive Committee members Steve Guede, Tim Sprayberry and former member Danny Hubbard are targeting Shelby as the scapegoat for Moore's loss to Democrat Doug Jones in the race to fill the seat vacated by Jeff Sessions when he stepped down to be President Donald Trump's attorney general. The trio will submit a censure resolution later this month hoping for a full floor vote in February. The measure is unlikely to pass, but revenge is the motivation according to those with knowledge of the smear campaign, so it's about doing damage to Shelby – not righting a wrong.
The impending clash within the Alabama Republican Party will also seek to punish a group of Young Republicans for pulling their support for Moore, as well. Those who want to blame Shelby or the Young Republican Federation of Alabama Chair Jackie Curtis may wish to heed the Scripture's admonition to hypocrites, "to first cast out the beam out of thine own eye; and then shalt thou see clearly to cast out the mote out of thy brother's eye."
Judge Moore and his supporters would be hard-pressed to find anyone in the media who did more to correct the many lies spread to harm them than I did. (Add only, Brandon Moseley, to that very short list of two.)
However, this shallow and divisive resolution, like the false claims made during the Moore campaign, is a wrong-headed attempt by a few malcontents to do further harm to our state and its reputation. To what end? Revenge for losing a campaign?
There are a number of fallacies in the resolution put forward by Guede, Sprayberry and Hubbard. As an example of the inaccurate hyperbole, the resolution states, "Senator Richard Shelby publicly encouraged Republicans and all voters to write in a candidate instead of voting for the Republican Candidate Judge Roy Moore."
Where and when did Sen. Shelby make these encouraging statements? It appears that Guede, Sprayberry and Hubbard made it up just like the media made up stories about Judge Moore.
Guede, Sprayberry and Hubbard use Article VI Paragraph I of ALGOP's bylaws as the basis for Shelby's censure.
The resolution reads, "Wheres, members of the Alabama State Republican Executive Committee are held to the bylaws of the State Republican Party which state in Article VI Paragraph I: 'Members may be removed for malfeasance, misfeasance, or nonfeasance, or for support (other than his personal vote) of any candidate for public office opposing a Republican candidate for that office.,' and that Senator Shelby should have at least remained silent or be held to the same standard."
The section cited deals with removal, not censure.
Does ALGOP Chair Terry Lathan and the Steering Committee seriously plan to remove Sen. Shelby? Why would they even entertain such foolishness? These are not serious allegations against Sen. Shelby but simply the whimpering cries of losers who, like spoiled children, are lashing out because the world is not fair to them. Politics is a tough, brutal business, and that's when it's done right. You lost. Get over yourself.
Sen. Shelby does more good for Alabama in a year than Guede, Sprayberry and Hubbard could do in ten. This is not to say they are evil men, but they are certainly misled in this instance.
Of course, they say Judge Moore denied the allegations against him, and that's true, but they also say he took a polygraph test, and that's true – but only after he lost. Facts do matter, remember?
The threesome goes on to say Shelby's actions, "jeopardized the efforts of Alabama Republican Party to promote conservative values." In what universe are these men living? For over two decades, Shelby has fought for our state in ways these men can't begin to understand. But it seems that Guede, Sprayberry and Hubbard are playing the role of useful stooges to out-of-state interests.
According to Politico wealthy, Dallas, Texas-based businessman Christopher Ekstrom, through his political action committee, Courageous Conservatives PAC, is pushing the censure movement. Politico reports that Ekstrom has compared Sen. Shelby to Tennessee Sen. Bob Corker and Arizona Sen. Jeff Flake, two of President Donald Trump's most outspoken Republican critics. Ekstrom recently told the Washington-based newsgroup, "We no longer have Bob Corker to kick around, we no longer have Jeff Flake to kick around, but we do have Richard Shelby to kick around up and down the street until he gets out." Ekstrom may be well-intentioned, but Sen. Shelby has voted for the president's agenda at every turn and has never uttered a word against him.
Here again, Republicans are taking the same route of fake news they so often claim is being used against them. Ekstrom can be excused because he's not from around here, but other Moore supporters should think before they victimize another Alabamian with lies and distorted facts.
But this is not about truth or what really happened during Moore's senate campaign – this is about settling a score.
As ancient wisdom teaches, "Before you embark on a journey of revenge, dig two graves," however, in this case, the Alabama Republican Party will become a killing field in need of a mass burial site.
Not only does this faction of the Party intend to shame the state's most successful U.S. senator but also to destroy the next generation of ALGOP leaders in the bargain.
This misguided effort should be stopped before any further damage is done to our state.
Surely it's time to move on.
Print this piece
Opinion | Fear not, fight on and don't faint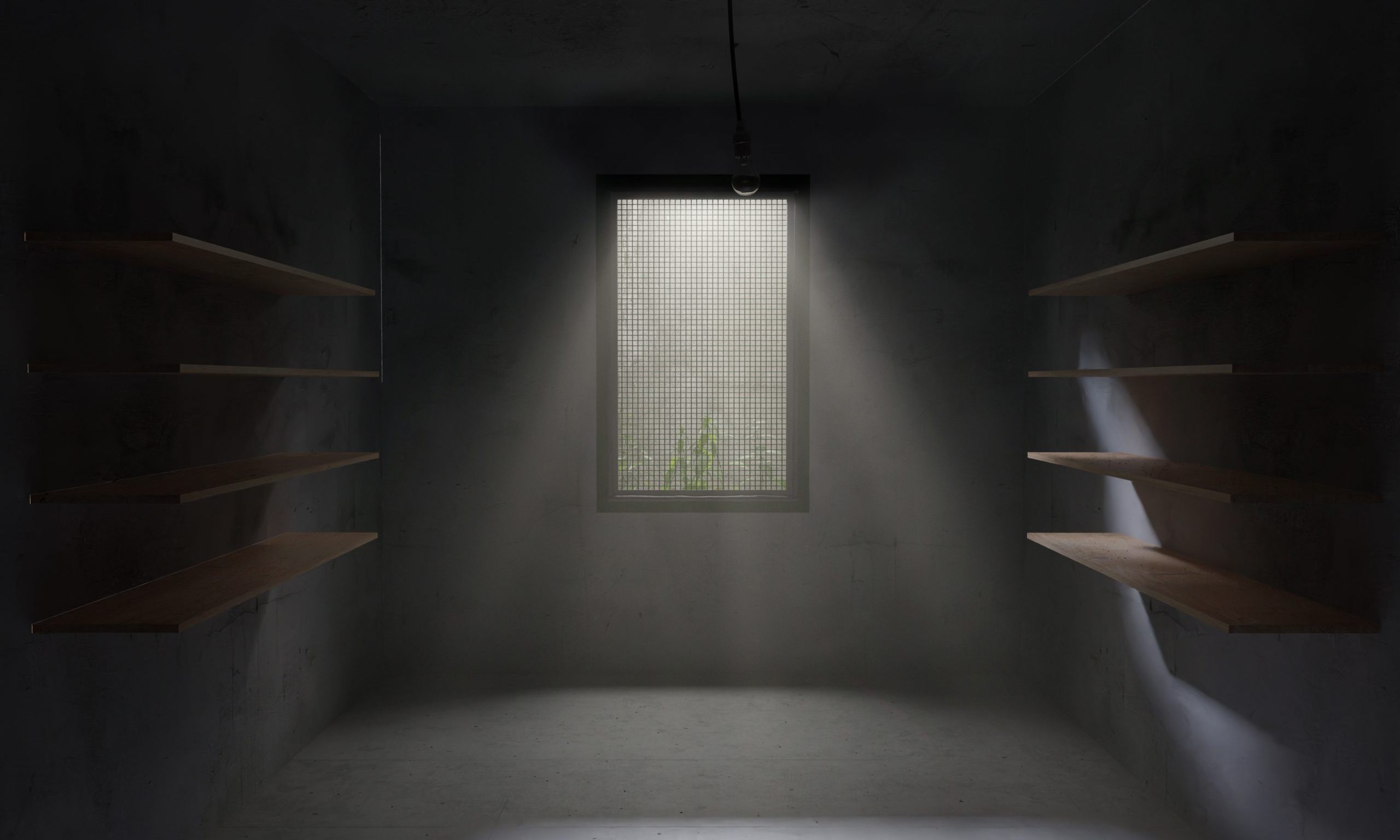 The spread of COVID-19 in Alabama is worse today than it was yesterday, and in all likelihood, it will be more devastating tomorrow.
The realities of the moment challenge us to be strong, resilient and persistent.
On Sunday, the number of confirmed COVID-19 infections in the state passed 1,800, with 45 reported deaths. Those numbers represent real people, our fellow citizens, friends and loved ones.
The latest figures coming from the state may be only a hint of what's next.
More of us will survive this disease than succumb to it, but we will all feel it, even naysayers and deniers.
The fight against this pathogen is not a sprint that will end swiftly; it is a marathon. Therefore, perseverance is critical. In sports, as in life, perseverance separates the winners from the losers.
Winston Churchill said, "If you're going through hell, keep going."
As a state and a nation, the times demand we keep going without fear.
These are not the worst of times; these are trying times that will pass. This is not a happy talk but a message from history. History teaches that humans are adaptive and, therefore, survivors.
It doesn't mean that horrible things aren't happening; they are.
People are sick, some are dying, but all the while along with doctors, nurses and health care providers, there is a legion of ordinary Alabamians doing simple things that in the context of this calamity are extraordinary.
Individuals who deliver groceries, stock shelves and cook take out are putting themselves at risk so others can eat. The same can be said of thousands that are keeping essential services open.
These individuals are displaying the very essence of perseverance — the will to push forward when it would be easier to quit.
In George S. Patton's speech to the Third Army during World War II, he delivered many memorable lines that are not easily quoted in a general publication. Patton was fond of profanity. But many apply to our current situation.
"Sure, we all want to go home. We want to get this war over with. But you can't win a war lying down," Patton said.
We will win if we don't give in and don't quit.
This isn't hell for all, but it is for some.
Now is a time for each of us to do what we can to ensure that we all survive.
My mother was fond of quoting scripture and sometimes with her own unique twist.
Galatians 6:9 was one of her go-to verses.
"And let us not be weary in well doing: for in due season we shall reap if we faint not."
She would say, "Now, that doesn't mean you won't get woozy, or that you won't need to take a knee. It says don't faint — never give up."
Then she would round it off with, "'Spirit is willing, but the flesh is weak,' to heck with the flesh, it will follow where the mind tells it to."
What we do now will determine who we will be as a state and nation once this pandemic subsides. Will we be better, stronger, and more humane, or will we further cocoon into tribes who are weaker, disparate and frightened?
Fear not, fight on and don't faint.
Print this piece