Opinion | AG Steve Marshall defends complicity in sexual assault
By Bill Britt
Alabama Political Reporter
Last week under the headline, "State attorney general defends decision to keep accused sexual harasser on staff when he was a DA," al.com's Howard Koplowitz, let current appointed state's Attorney General Steve Marshall explain why he kept Assistant District Attorney Byron Waldrop on his staff even after a federal judge found it an indisputable fact that Waldrop sexually assaulted Donna Dunlap, a co-worker.
Marshall defended his decision to keep a sexual predator on his staff, but in doing so, Marshall misrepresented the facts of the federal lawsuit, his own sworn testimony and why he protected the perpetrator and punished the victim. Not only was the news story  full of half-facts and deceptive statements, it also indulged in "victim shaming," as was pointed out by several readers. (Al.com's story includes Dunlap's bankruptcy in 2005 which is not part of the court records.)
According to Federal Circuit Judge Robert Propst's ruling in 2004, it was an undisputed fact that Waldrop sexually assaulted Dunlap, a young woman – nearly 30 years his junior – who worked with him in the district attorney's office. Court documents show that "Waldrop has never denied the June 2001 incident and even begged for plaintiff's forgiveness."
Judge Propst also found that Marshall never disciplined Waldrop for what, in other's eyes, was attempted rape or at least according to the judge, a "horrific" attack.
According to the record, Waldrop roughly pinned Dunlap down in his office at the Marshall County's District Attorney's Office in June 2001. He put one hand under her bra, fondling her nipple and pushed his other hand under her panties to the top of her pubic bone before her screams allowed her to break his hold and run free.
After the Alabama Political Reporter exposed Marshall's actions and inaction in the sexual assault cover-up, he looked to a favorable press outlet to spin his excuses for protecting the perpetrator instead of the victim.
After woman's "horrific" sexual assault, what did Steve Marshall do?
Marshall told al.com, "When I became appointed in August of 2001, my predecessor… a few days afterward came and told me there was an incident in the office," Marshall said. "Both parties were satisfied, and everything had been taken care of. I accepted that as it was."
Marshall claims he learned about the assault after he became Marshall County DA, however, under oath in 2004, Marshall testified he was made aware of the attack before accepting his appointment by then-Governor Don Siegelman as DA.
Under oath, Marshall said DA staffer Bill Strickland called him on DA Ronald Thompson's behalf "sometime during the summer of 2001." He testified that Thompson wanted him to be aware of the attack by Waldrop on Dunlap because he may want to withdraw his name as Thompson's replacement.
Court records read, "Marshall testified that he 'first became aware of it [attack] when Bill Strickland called me sometime during the summer of 2001, that Ronald wanted me to be aware that there was an incident involving Byron and Donna, and if I wanted to pull my name out of the hat as far as seeking the appointment that I could do so.'"
Marshall told al.com his predecessor, Thompson, personally informed him about the incident after his appointment in 2001, but in his testimony at the time, he swore under oath that Strickland told him before, not after he was appointed. The reason Strickland called him about the attack, according to Marshall, was, "to give him an opportunity to pull his name from consideration."
Perhaps Marshall's memory is foggy on the events since they took place 17 years ago. That is why court records are essential.
Marshall's testimony does raise an intriguing question: "Why did outgoing District Attorney Thompson wonder if the attack by Waldrop on Dunlap might lead Marshall to rethink taking the position as DA?"
In his explanation to al.com, Marshall further says Thompson informed him that "Both parties were satisfied and everything had been taken care of. I accepted that as it was."
Marshall's statement to al.com, once again, differs from his sworn testimony and the facts presented in Judge Propst's 2004 court order.
Marshall seems to have forgotten the fact that Dunlap was not satisfied, or that she repeatedly called, emailed and sought help from him before finally filing an EEOC Title VII complaint against Marshall's office in 2003.
In his explanation, Marshall also excuses Waldrop's sexual assault because he and Dunlap had sexually-laced conversations which according to Marshall were consensual.
However, Dunlap swore under oath that some conversations were not consensual, which led her to inform Marshall County investigator Steve Guthrie to seek his protection from Waldrop.
According to her testimony in 1999, "Waldrop had begun to make comments about her [Dunlap's] breasts and her lingerie, which led her to avoid him and his phone calls."
Waldrop, then in his 50s, asked the 20-something Dunlap about:
Her sex life.
What type of sanitary products she used, and how far she liked them to "go inside her?"
Waldrop, a married man, asked Dunlap, a single woman, if she liked:
Oral sex?
Anal sex?
Doggie style?
He also asked her if she liked to be hurt since some women like to be smacked around.
Waldrop would also let her know when he had erections and told her he could make her feel good with "oral sex."
Somehow, Marshall, as the county's top prosecutor, brushed this all aside, even telling al.com that he contacted the attorney general's office at the time and, "followed any and all recommendations that they had."
Here, does Marshall assert that the office of then-Attorney General Bill Pryor recommended he do nothing? Those who know current Federal Justice Pryor find it incredulous that his office would shield a sexual predator, which is what Marshall appears to have done.
When Gov. Robert Bentley needed an attorney general, who was weak on crime, he couldn't have found a more willing candidate than Marshall.
Recent revelations about Marshall's willingness to ignore the law in favor of political cronyism make it evident why a scoundrel like Bentley would select him to be his protector, as well. Marshall didn't wholly shield Bentley as expected, but he made sure the felony charges against Bentley were reduced to misdemeanor slaps-on-the-wrist.
It is now becoming apparent that Marshall is happy to take the low road to gain a higher position within state government.
Marshall, a Democrat until 2012, is seeking election in the 2018 Republican primary, and he has received financial backing by some of the most powerful lobbyists and business interests throughout the state.
In the coming weeks, APR will gauge how Marshall's supporters are reacting to these latest revelations.
More women have come forward with unverified stories about Marshall's conduct in office, which APR will vet before publication.
Marshall has told his supporters that his cover up of a sexual assault doesn't matter because not that many people will be aware of the story. If you would like to express your concerns, contact the Alabama Attorney General's office at 334-242-7300. Don't expect Marshall to take your call, since he never returned one from an sexual assault victim; but it's worth a try.
Print this piece
Opinion | Take action, lead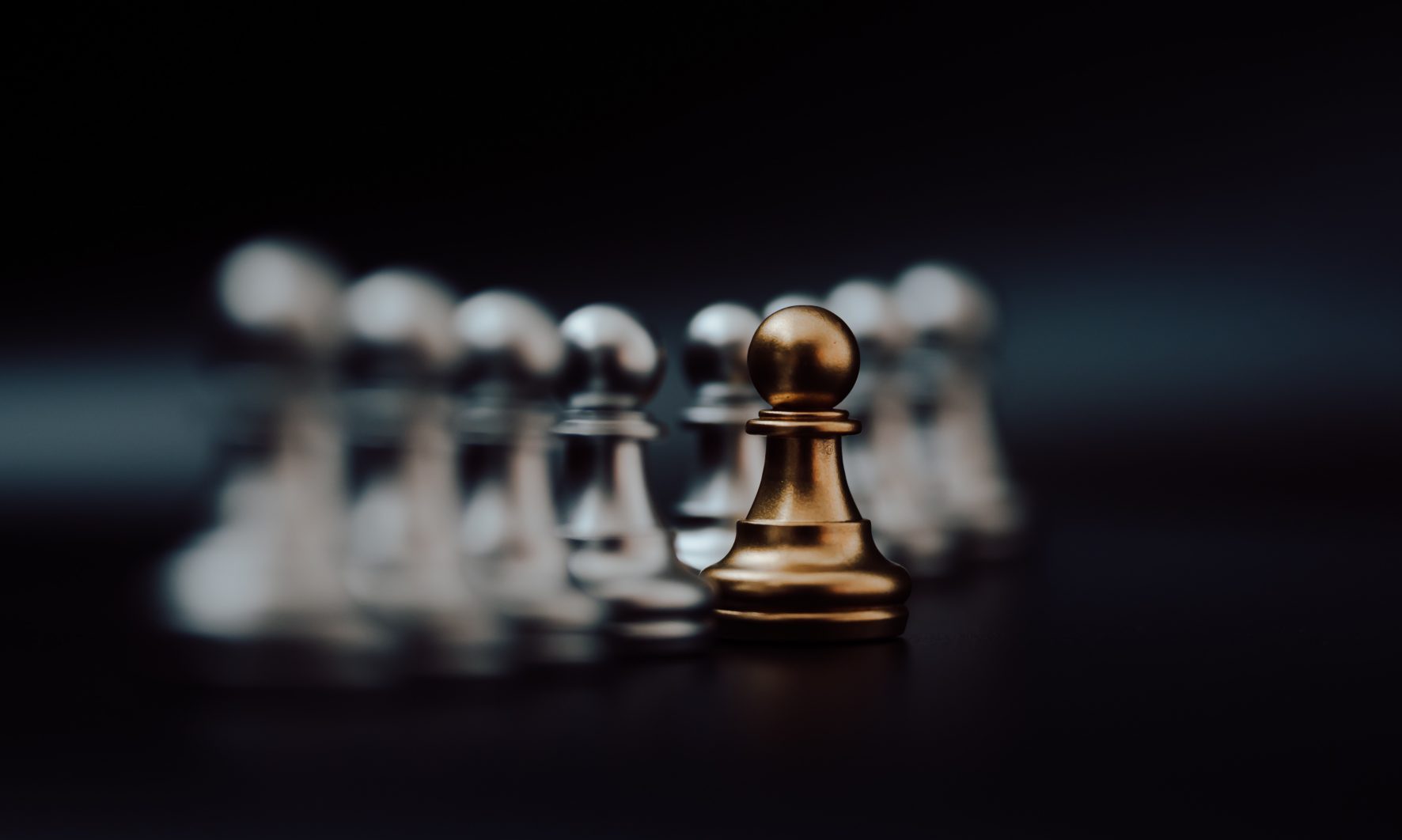 My wife and I lived in New York City on 9/11 and heard the first plane roar overhead before crashing into tower one of the World Trade Center. That act of terror was swift, startling and violent.
COVID-19 is a slow-burning fire consuming resources, businesses and most terribly, lives.
Any reasonable person knows that now is a time to take decisive actions, big and small.
In the days following the attacks of 9/11, our leaders followed a steady drumbeat to war, a war that still lingers.
Today, there is no one to battle except the virus itself, and anyone with eyes to see and a mind to reason understands that our nation and state were ill-prepared to lead the charge.
This doesn't mean that government leaders aren't trying; it simply means at varying levels they were not ready.
In the aftermath of 9/11, some excused the government's ineptitude to detect the plot against the United States as a failure of imagination.
But a few weeks after the terrorist attack, I met with a top insurance executive who said that their company had gamed out a scenario where two fully fuel 747s would be highjacked and crashed into each other over the island of Manhattan setting the entire city ablaze.
It was not a failure of imagination, just as the coronavirus outbreak isn't either. In both cases, it was inaction.
Winston Churchill said, "I never worry about action, but only inaction." Our leaders have been slow to act. He also said, "You can always count on Americans to do the right thing – after they've tried everything else."
So it is again, there is nothing new under the sun.
It's easy to sit back and critique, second guess and rattle off to anyone who will listen to how you would have done it differently. Armchair pundits and Monday morning quarterbacks are always in abundance.
Leadership is rare and only in times of real human crisis do we see who is up for the challenge.
I've been thinking a lot lately about the famous line from John F. Kennedy's Inaugural Address on January 20, 1961. "And so, my fellow Americans: ask not what your country can do for you — ask what you can do for your country."
Alabamians may not know how to shelter-in-place, but we do know how to hunker down for a spell.
What we don't do very well is nothing.
At APR, we are busier than ever trying to inform the public on the ever-expanding calamity accurately. We neither seek to sensationalize or trivialize the news.
Daily, my concern is for the people of our state, the human toll this crisis will reap.
Yes, the economy is essential, but jobs and businesses can be replaced. Who can replace a human life?
No one knows when this pandemic will subside or what cost we will pay for early missteps, but every life saved is a victory and every life lost should weigh heavily on our souls.
The Biblical account of Job is rich in its instruction about loss and suffering. Job's family, home, and business were all destroyed, but afterward, they were restored by a devine second chance.
And what did Job do to break the chain of misfortune?
"And the LORD restored Job's losses when he prayed for his friends. Indeed the LORD gave Job twice as much as he had before." KJV Job 42:10.
If you don't pray, think about your friends and wish for their well-being.
All across our state, prayers and well wishes I'm sure are raining down.
We are all in the midst of a potential catastrophe of unknown proportions.
Yes, the government can do more and they must, but each of us should do what we can to help others as well. We must all lead in our own way.
The people of our nation and state are rising to the occasion, but still, many are in denial and they are adding to the problem.
Leadership is not an elected or appointed position; it is a choice; leaders stand up and lead.
Print this piece