Government funding bill provides long-term relief to Alabama CHIP program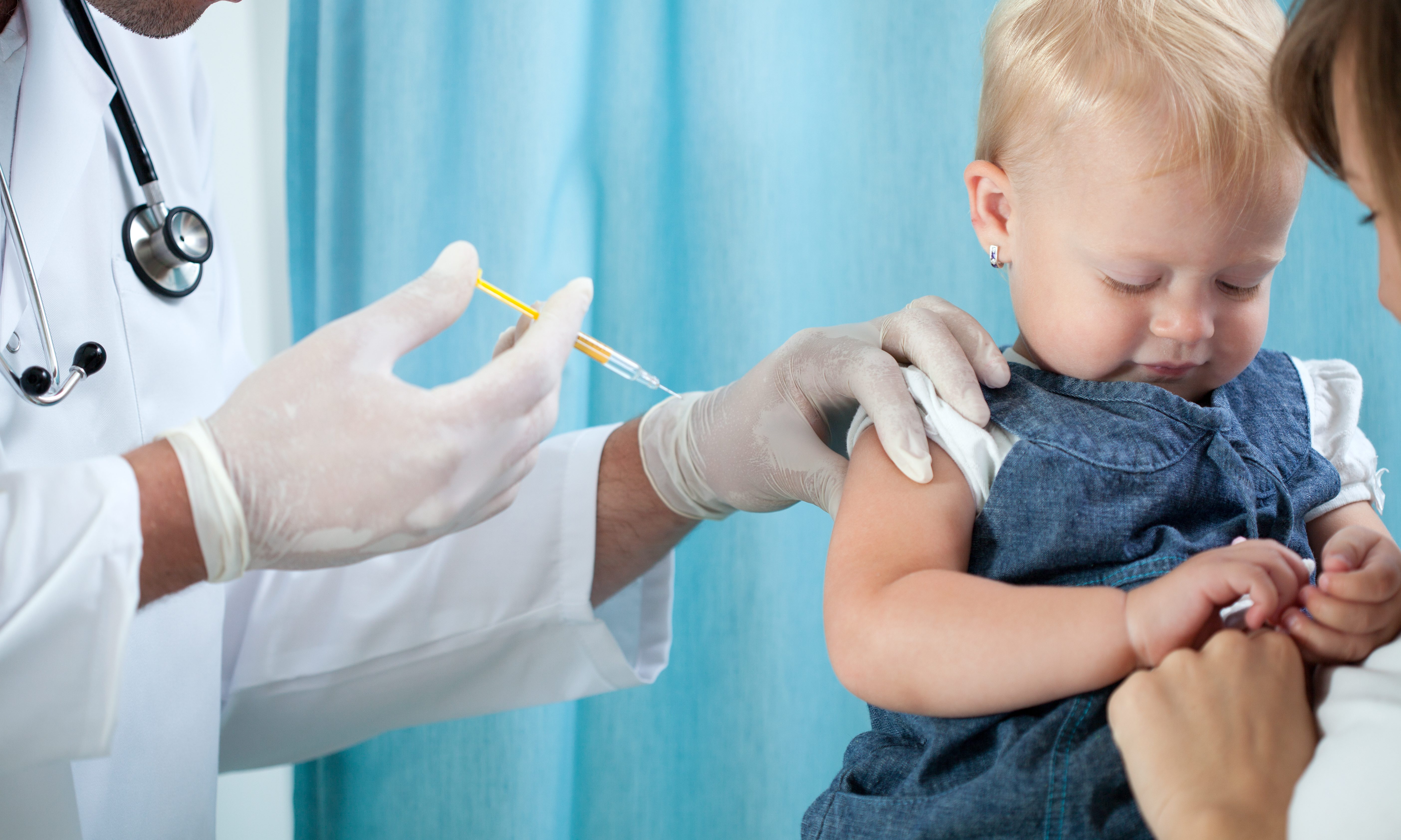 By Chip Brownlee
Alabama Political Reporter
Alabama's version of the Children's Health Insurance Program finally has some relief after months of uncertainty.
The government funding bill approved Monday afternoon by Congress and the president not only ends a short government shutdown but provides CHIP six year's of consistent funding, putting to end months of questions over whether Alabama's CHIP program would need to begin disenrolling low- and moderate-income children.
Funding for the CHIP program expired in September 2017 and Congress took months to come to a long-term agreement, leaving CHIP officials in Alabama wondering if they would have to kick 85,000 otherwise-uninsured children off the roles.
Nationwide, the program provides nearly 9 million children and 375,000 pregnant women health coverage.
"It's been a long, hard fight," said Cathy Caldwell, Alabama's CHIP director. "I'm just glad it's over, and I'm glad it's for six years."
Like many of Alabama's public health insurance programs, one part of Alabama's version of CHIP, called ALL Kids, costs upward of $200 million a year and could not exist without financial support from Washington.
In Alabama, CHIP provides nearly 160,00 children and pregnant women coverage between the 85,000 enrolled in ALL Kids and another 75,000 who are enrolled in a separate Medicaid component that would have stayed around despite the loss of federal match money.
For the past two years, ALL Kids was funded entirely by the federal government through a provision of the Affordable Care Act, and when roll-over federal funding began to run out in December, Caldwell thought the state was going to have to send parents notices that their children would soon lose their insurance coverage in February.
It never happened, though, because Congress left Washington ahead of Christmas after passing a short-term funding bill that could get the program through February or March. But uncertainty remained. No one knew if lawmakers in Washington could make a deal before money dwindled for the second time.
CHIP is a normally a program that's popular across the aisle with both Democrats and Republicans touting their support for the program, which was first implemented in the 1990s under President Bill Clinton, but its funding has been entangled in partisan budget and healthcare reform fights since last summer.
The funding approved Monday will provide $124 billion to CHIP through 2023.
"Caring for our children and meeting their healthcare needs is a bipartisan issue," said Gov. Kay Ivey in a statement Monday. "I appreciate Alabama's Congressional Delegation for playing a key role in ensuring continued funding for CHIP."
But even as new funding starts to flow, damage to the program already began as uncertainty loomed, Caldwell said, as parents wondered whether to sign their kids up for the program.
Many agree the funding is long overdue.
"Families across Alabama deserve to breathe a sigh of relief, but it never should have come to this," said Arise Citizens' Policy Project President Jim Carnes. "CHIP funding deserved a quick, straightforward renewal before it expired nearly four months ago. Delaying the renewal and tying it to other important issues was unnecessary and irresponsible."
Alabama will continue receiving the heightened 100 percent federal funding for the program through this fiscal year and next. In 2019, Caldwell expects federal funding to drop to about 89 percent as the heightened match begins decreasing over two years to its pre-Obamacare levels.
In 2020, funding for the program will drop on down to the regular federal match rate Alabama, similar to the match the state receives for Medicaid — about 80 percent. Twenty percent of the costs would need come from the state's General Fund budget.
That's better than nothing, though. Parents of CHIP beneficiaries won't have to worry month-to-month whether the program will still be around and if their children will be able to get the health coverage they need.
"It's such a weight and burden lifted," Caldwell said.
Not only can parents stop worrying, CHIP officials can get back to work. Caldwell said her last few months have been almost totally devoted to mitigation efforts and working to get funding renewed.
"It's going to be really nice to be able to get back to our real jobs," Caldwell said. "The peace of knowing that our enrollees, them and their families, will not have to worry about their future and we can continue enrolling newly eligible children in the program."
House passes General Fund Budget
By Brandon Moseley
Alabama Political Reporter
The Alabama House of Representatives passed the state General Fund Budget on Tuesday.
The General Fund Budget for the 2019 fiscal year is Senate Bill 178. It is sponsored by Sen. Trip Pittman, R-Montrose. State Rep. Steve Clouse, R-Ozark, carried the budget on the House floor. Clouse chairs the House Ways and Means General Fund Committee.
Clouse said, "Last year we monetized the BP settlement money and held over $97 million to this year."
Clouse said that the state is still trying to come up with a solution to the federal lawsuit over the state prisons. The Governor's Office has made some progress after she took over from Gov. Robert Bentley. The supplemental we just passed added $30 million to prisons.
The budget adds $50 million to the Department of Corrections.
Clouse said that the budget increased the money for prisons by $55,680,000 and includes $4.8 million to buy the privately-owned prison facility in Perry County.
Clouse said that the budget raises funding for the judicial system and raises the appropriation for the Forensic Sciences to $11.7 million.
The House passed a committee substitute so the Senate is either going to have to concur with the changes made by the House or a conference committee will have to be appointed. Clouse told reporters that he hoped that it did not have to go to conference.
Clouse said that the budget had added $860,000 to hire more Juvenile Probation Officers. After talking to officials with the court system that was cut in half in the amendment. The amendment also includes some wording the arbiters in the court lawsuit think we need.
The state General Fund Budget, SB178, passed 98-1.
Both budgets have now passed the Alabama House of Representatives.
The 2019 fiscal year begins on Oct. 1, 2018.
In addition to the SGF, the House also passed a supplemental appropriation for the current 2018 budget year. SB175 is also sponsored by Pittman and was carried by Clouse on the floor of the House.
SB175 includes $30 million in additional 2018 money for the Department of Corrections. The Departmental Emergency Fund, the Examiners of Public Accounts, the Insurance Department and Forensic Sciences received additional money.
Clouse said, "We knew dealing with the federal lawsuit was going to be expensive. We are adding $80 million to the Department of Corrections."
State Representative Johnny Mack Morrow, R-Red Bay, said that state Department of Forensics was cut from $14 million to $9 million. "Why are we adding money for DA and courts if we don't have money for forensics to provide evidence? if there is any agency in law enforcement or the court system that should be funded it is Forensics."
The supplemental 2018 appropriation passed 80 to 1.
The House also passed SB203. It was sponsored by Pittman and was carried in the House by State Rep. Ken Johnson, R-Moulton. It raises securities and registration fees for agents and investment advisors. It increases the filing fees for certain management investment companies. Johnson said that those fees had not been adjusted since 2009.
The House also passed SB176, which is an annual appropriation for the Coalition Against Domestic Violence. The bill requires that the agency have an operations plan, audited financial statement, and quarterly and end of year reports. SB176 is sponsored by Pittman and was carried on the House floor by State Rep. Elaine Beech, D-Chatham.
The House passed Senate Bill 185 which gives state employees a cost of living increase in the 2019 budget beginning on October 1. It was sponsored by Sen. Clyde Chambliss, R-Prattville and was being carried on the House floor by state Rep. Dimitri Polizos, R-Montgomery.
Polizos said that this was the first raise for non-education state employees in nine years. It is a 3 percent raise.
SB185 passed 101-0.
Senate Bill 215 gives retired state employees a one time bonus check. SB215 is sponsored by Senator Gerald Dial, R-Lineville, and was carried on the House floor by state Rep. Kerry Rich, R-Guntersville.
Rich said that retired employees will get a bonus $1  for every month that they worked for the state. For employees who retired with 25 years of service that will be a $300 one time bonus. A 20-year retiree would get $240 and a 35-year employee would get $420.
SB215 passed the House 87-0.
The House passed Senate Bill 231, which is the appropriation bill increase amount to the Emergency Forest Fire and Insect and Disease Fund. SB231 is sponsored by Sen. Steve Livingston, R-Scottsboro, and was carried on the House floor by state Rep. Kyle South, R-Fayette.
State Rep. Elaine Beech, D-Chathom, said, "Thank you for bringing this bill my district is full of trees and you never know when a forest fire will hit.
SB231 passed 87-2.
The state of Alabama is unique among the states in that most of the money is earmarked for specific purposes allowing the Legislature little year-to-year flexibility in moving funds around.
The SGF includes appropriations for the Alabama Medicaid Agency, the courts, the Alabama Law Enforcement Agency, the Alabama Department of Corrections, mental health, and most state agencies that are no education related. The Alabama Department of Transportation gets their funding mostly from state fuel taxes.
The Legislature also gives ALEA a portion of the gas taxes. K-12 education, the two year college system, and all the universities get their state support from the education trust fund (ETF) budget. There are also billions of dollars in revenue that are earmarked for a variety of purposes that does not show up in the SGF or ETF budgets.
Examples of that include the Public Service Commission, which collects utility taxes from the industries that it regulates. The PSC is supported entirely by its own revenue streams and contributes $13 million to the SGF. The Secretary of State's Office is entirely funded by its corporate filing and other fees and gets no SGF appropriation.
Clouse warned reporters that part of the reason this budget had so much money was due to the BP oil spill settlement that provided money for the 2018 budget and $97 million for the 2019 budget. Clouse said they elected to make a $13 million repayment to the Alabama Trust fund that was not due until 2020 but that is all that was held over for 2020.
Clouse predicted that the Legislature will have to make some hard decisions about revenue in next year's session.