Opinion | From government shutdown to district travel

By U.S. Rep. Martha Roby
As you are all too aware by now, our federal government shut down for three days recently because Senate Democrats refused to support a reasonable funding bill over their unreasonable immigration demands. We should never be in a position where one party is allowed to hold our military and government hostage over an unrelated policy issue.
This government shutdown was completely unnecessary and should not have happened. Before the shutdown occurred, the House had passed all twelve of our government funding bills and voted four times to reauthorize funding for the Children's Health Insurance Program (CHIP), known as All Kids here in Alabama. All of these bills were blocked repeatedly by Senate Democrats, which led to this pattern of short-term funding resolutions and ultimately the government shutdown.
I have serious concerns with short-term funding measures and firmly believe that this is no way to govern. It is irresponsible to run the government for a few weeks or months at a time. Despite this, I supported the short-term bill in the House because I believe it is critical that we support our men and women in uniform and fund CHIP. While short-term funding measures are bad, government shutdowns are much worse – especially as it relates to our military.
Fortunately, Senate Democrats decided to end the irresponsible government shutdown, and I was able to get out of Washington to travel throughout the Second District as planned. During this first district travel week of the year, I visited with constituents, local leaders, and business owners. From Autauga County to the Wiregrass and many places in between, it was a busy week!
I had the opportunity to speak to the Brundidge and Ozark Rotary Clubs at their weekly meetings. We had productive conversations about some of the things our unified government accomplished in 2017, and I shared with them some of my policy priorities for 2018, including rebuilding our nation's aging infrastructure and working to craft a farm bill that treats our Alabama commodities fairly.
I visited my friends at the International Paper facilities in Dothan and Prattville to tour their sites and learn more about the many details that go into their operations. One day, I stopped by Troy Cable to learn about some of their upcoming projects and discuss recent rural broadband initiatives. I have said several times that one of my top priorities for 2018 is rebuilding our infrastructure, and an important part of that is expanding access to broadband. This month President Trump signed two executive orders to expand broadband access in rural America, demonstrating commitment to building more broadband availability throughout our nation. There's no doubt that areas in our community will greatly benefit from enhanced broadband capacity and efficiency.
Also while in Troy, I had the privilege of speaking to seventh graders at Charles Henderson Middle School about what it's like to be a member of Congress. I told them how important it is to set goals for yourself but also to keep your eyes wide open and be willing to take opportunities that aren't necessarily part of your plan. I always enjoy talking to students about our government – the more they know, the stronger our country will be when they are leading it one day.
I am so glad that the gridlock in Washington didn't impact my plans to visit with so many people. I cannot emphasize enough how important it is for me to hear directly from you. Hearing firsthand the concerns and issues that are important to those I represent enables me to be a better representative for you in Washington. I really appreciate everyone who took the opportunity to talk with me, and I am looking forward to continuing to fight for issues that are important to the people who live and work in Alabama's Second District.
Martha Roby represents Alabama's Second Congressional District. She lives in Montgomery, Alabama with her husband Riley and their two children.
Print this piece
Opinion | Every school should have a mental health counselor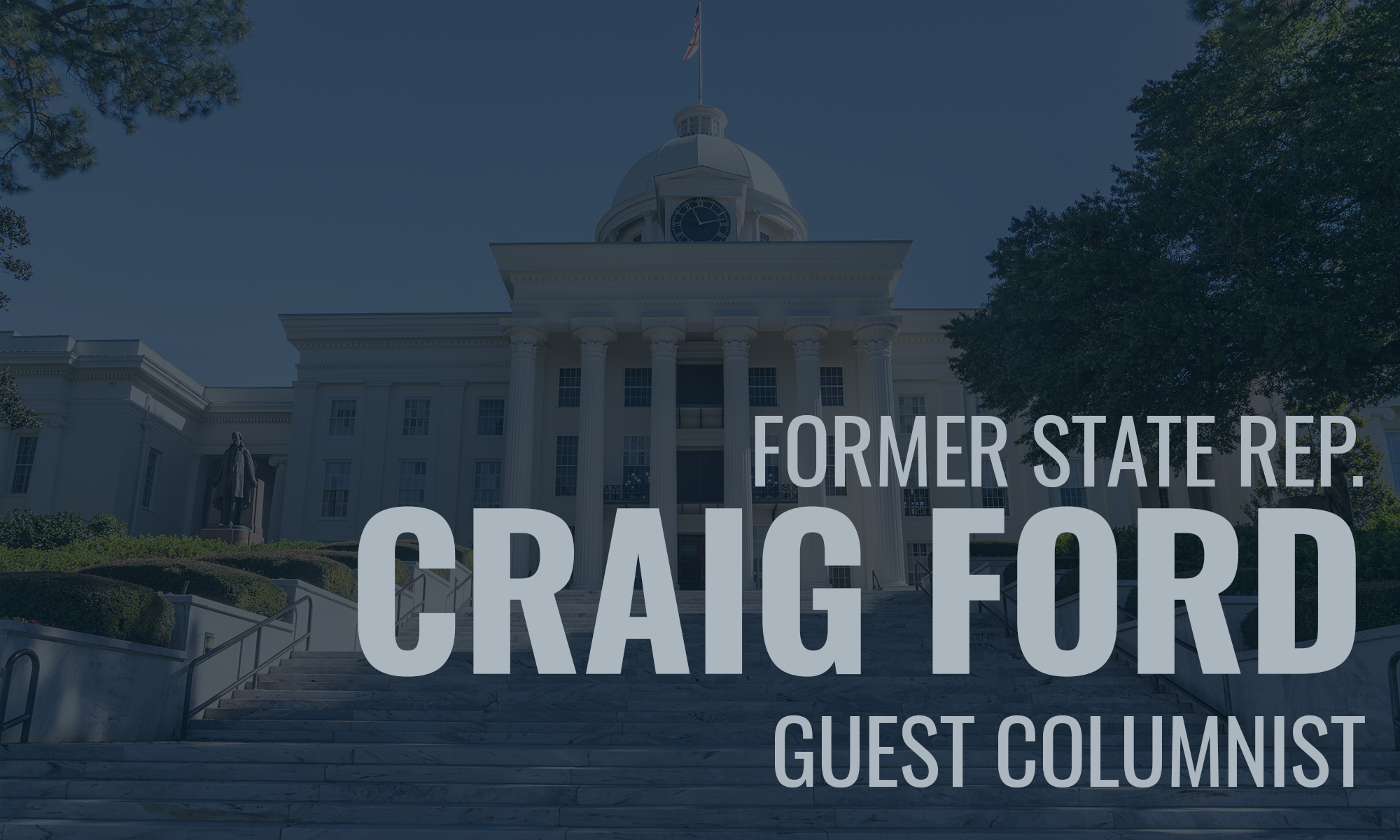 In her State of the State Address, Gov. Ivey said that mental health would be a priority for both education and our prison system. Then she set a goal of having a mental health counselor in every school system.
While I applaud the governor for recognizing the challenges our schools are facing when it comes to students' mental health, the reality is we need a mental health counselor in every school, not just one for each school system.
Our schools are staffed by excellent school nurses and guidance counselors who do an outstanding job trying to help these students with mental health needs. But mental health care is not their responsibility, nor is it what they are trained for.
And the mental health needs in our schools are much more prominent than you might think. It isn't just dealing with kids who have ADHD or a learning disability. There are kids dealing with problems at home, like parents who are going through a divorce or even parents who have a drug addiction.
There's a lot that happens in a child's life between when they get picked up from school at the end of the day and when they get dropped off at school again the next day. And while our teachers, school nurses and guidance counselors do everything they can for these kids, what these kids really need is a mental health counselor.
Setting a goal of having one counselor in every school system is certainly better than nothing. I guess you could say it is a more easily achievable goal. But our state leaders weren't elected to do the things that are easy. Our leaders were elected to do the things that are hard.
And the truth is if we don't invest in our children with these needs today, then for many of them we will be investing in their imprisonment in the future. In fact, that's how we got into this prison crisis in the first place.
I have said many times before that we should be building super schools, not super prisons. It is always better to keep a child from ending up in prison in the first place, and if we make the right kinds of investments in education then we won't need these new super prisons that Gov. Ivey and Gov. Bentley before her have been fighting for.
The main reason we have overcrowding in our prisons is because we never did anything to change the path these people were on before they grew up and became criminals.
Building super prisons instead of super schools is like treating the symptom rather than treating the disease.
We should be focusing more on getting kids on the right path before it's too late. As the old saying goes, "an ounce of prevention is worth a pound of cure."
And the first way we can prevent kids from turning to a life of crime is to recognize and treat their mental health needs while they are still young and have a chance at a normal life.
But only having one counselor to treat an entire school system is simply not enough to do the job right.
Of course, not every kid with mental health needs is on the path to prison. Many, if not most, are simply dealing with difficult or traumatic events at home that take place outside of school hours.
But those events affect what happens the next day in the classroom. These kids tend to have a difficult time concentrating, and often become disobedient and disrespectful. These things, in turn, make it hard for them to be successful in school and, ultimately, in life.
Like so many other issues, we all agree on what the problem is but getting to agreement on the solution is another matter. In this case, though, Gov. Ivey and state lawmakers seem to understand what is needed to fix the problem. They just don't seem to be aggressive enough in their willingness to address it.
Having a mental health counselor in every school system is a step in the right direction and an improvement over our current situation. But let's not set the bar so low. Our children deserve better than that. We don't just need a mental health counselor in every school system; we need one in every single school.
Craig Ford is the owner of Hodges-Ford Insurance and the Gadsden Messenger. He represented Gadsden and Etowah County in the Alabama House of Representatives for 18 years.
Print this piece