The daycare bill, part II: It's all about the money

By Josh Moon
Alabama Political Reporter
Here we go again.
The daycare bill is back in the Alabama Legislature, and the hand-wringing has commenced.
Only, most of it has occurred behind closed doors, away from the watchful eyes of the public and the media, back in the crevices of the State House, where the real business gets handled.
That's where state Rep. Pebblin Warren's bill, which seeks to accomplish the apparently monumental change of forcing church-affiliated daycares to adhere to the same basic rules and standards as the other daycares, had to travel first — to the backroom.
So it could be fixed.
According to multiple sources, Republican leadership in the House and Senate told Warren and the supporters of the daycare bill that they wouldn't allow it on the floor unless they first worked with the small band of special interest groups employed by wealthy churches who were opposed to the bill.
See, this is supposed to be a drama-free session of the Legislature, what with elections coming up later this year.
So, the GOP leadership wanted a worry-free daycare bill instead. They wanted to work it all out in a backroom and bring a bill to the floor that would pass unanimously, so everyone could pat themselves on the back and pretend that they were really concerned about child welfare.  
Of course, you might be thinking that a bill which simply imposes regulations that would do things like require criminal background checks and force daycares to provide parents with immunization information would be exactly the sort of  no-brainer, worry-free bill they were looking for.
But if so, you don't understand how this game works in Montgomery.
In this game, doing what's right always, always, always comes second to money. Which is where shysters like Eric Johnston, Joe Godfrey and Roy Moore's Foundation for Moral Law come in.
They are the frontmen for the political groups that wealthy churches use to threaten lawmakers over potentially costly legislation, such as a bill that might finally require you to adequately staff your daycare.
And so, as they did Tuesday, this group of conmen come rolling into town and spread snake oil far and wide. Telling people that the regulations will interfere in some imagined way on religious teachings (the bill specifically forbids it), or that it will force immunizations on parents (nope), or that it's the first step down the slippery slope (blah, blah, blah).
One of these guys — John Eidsmoe, with Moore's group — actually said that the daycares are accountable to God and parents.
I guess God isn't big on background checks, since a simple one at a Mobile daycare last year would have saved the life of a 5-year-old.
But see, this is how it works. The primary concern in that State House isn't for the 5-year-old who died, or the kid in Muscle Shoals who was burned by a cigarette, or the kids who died in a fire at an unregulated daycare several years ago.
It's about money.
The churches don't want to lose their money.
The shysters will say anything for their money.
The lawmakers don't want to lose their campaign donations.
And 'round and 'round we go.
Which is how a bill that has the support of more than 90 percent of the voters in this state (the other 10 percent probably didn't understand the question) is somehow controversial and complicated.
Somehow, that bill failed to pass last session. Somehow, that bill is so controversial — despite passing the House unanimously last year — that it required a pre-session sitdown between Warren and the Shyster Squad.
And somehow, in one final act of disgrace in this pathetic tale, after the meeting, that bill required a rewrite to exclude church-run daycares that don't receive federal or state funds.
And it still might not pass.
Because in this gerrymandered state, most Republican lawmakers have to worry only about their primary opponent. Which means they only have to worry about someone who can out-pander to the church lobby.
Which is how a say-anything-for-money conman like Johnston — a man who admitted a few years ago to using his nonprofit as a pass-thru for money from Bob Riley to Mike Hubbard — is directing policy and helping write legislation.
And dead children are barely moving the needle.
Opinion | That climate change hoax is killing us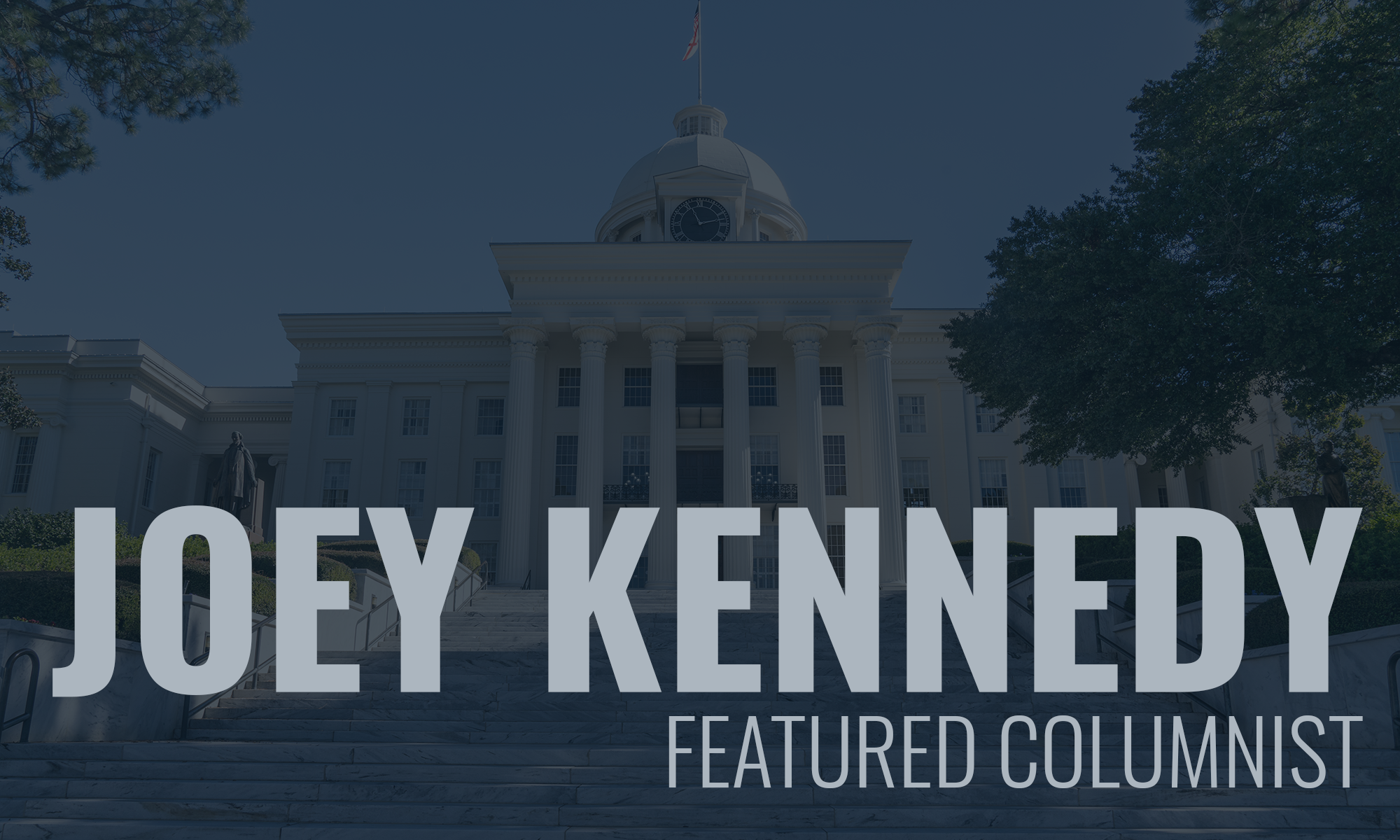 I grew up with hurricanes. For my first 11 years, my parents and I lived on the Texas Gulf Coast, near Beaumont. My father was transferred by the company he worked for, Texas Gulf Sulfur, to deep South Louisiana in 1967. We lived in Houma, in Terrebonne Parish, but Dad worked near Larose, in Lafourche Parish.
Hurricanes were regular events in Southeastern Texas and South Louisiana. Still are, but in much more frequent numbers. And Alabama gets clobbered every so often, most recently yesterday and today. Sally made landfall near Gulf Shores, and you can be assured the damage will be extensive, especially from flooding.
Flooding was a big factor in Texas hurricanes too, when I lived there. Hurricane Carla, in 1961, devastated High Island, not far from our home. Flooding was widespread. Carla was a Category 4 storm. But notably, that September, Carla was only the third named storm of the hurricane season.
This year, we're running out of names. Striking Alabama this week, only a few days after Carla struck Southeastern Texas in 1961, Sally is toward the end of the hurricane alphabet. The National Hurricane Center and World Meteorological Organization are literally running out of names for storms this year.
Earlier this week, and maybe still, there were five named storms in the Atlantic. This is only the second time on record that five named storms are in the Atlantic at the same time. And they're using up the Alphabet. The first time this happened was 1971, at a time when humans were first becoming aware of climate warming.
Little do we know, that before Sally decided to squat on Alabama, Hurricane Paulette made landfall in Bermuda on early Monday morning. There are so many hurricanes around, we can't even keep up with them.
They're like Republican scandals.
Probably more than any other indicator, hurricanes tell the story of climate change, the very real climate change that Donald Trump and many Republicans deny or call a hoax.
Like the COVID-19 Pandemic. Like so many events that Trump and Trump Republicans can't (or won't) believe. Like the corruption that permeates the Trump administration. Like the wildfires destroying the far West Coast states.
That's not climate change, claims Trump. It's because California won't sweep the forests. I call BS. Even on California being responsible for sweeping. Most of the forestland in California is federal land. Most of the burning areas are on or near federal trees. Yet, the state of California spends more money on forest management than the federal government, which owns most of the land. That's the truth. No hoax.
Trump should order secret federal teams of ICE forest sweepers to do their jobs.
The hoax from Republicans and the Trump administration is that crazy antifa hit squads are invading the West Coast to reign terror on the populations there. National security experts continue to assert that white supremacists and nationalists are the most dangerous domestic terror threat. But Trump defends those radicals – "they are very fine people" — because they hold up some mysterious white heritage above all others. If Trump is anything, he's the whitest Angry White Man ever.
Climate change is real. The coronavirus pandemic exists. White nationalists are the most serious domestic terror threat in this country.
Black lives do matter.
Yet, once again and often, Trump shows the orange-hued emperor has no clothes. As Stormy Daniels has previously said, that is not a good look.