Anthony Ray Hinton has been exonerated, deserves compensation

By Josh Moon
Alabama Political Reporter
Make no mistake about it, Alabama Legislature, you can't fix what happened to Anthony Ray Hinton.
Not even with $1.5 million.
Not with all of the public apologies in the world.
You can't take 30 years of a man's freedom, charging him with a crime he didn't commit, and then fix that wrong with some money and a few resolutions.
But it's a damn fine start.
A proposal from Sen. Paul Bussman to make three payments totaling $1.5 million to Hinton is the absolute least we can do. It should really be a no-brainer, despite the ignorant pleas of an Attorney General, a finance department lawyer and a deputy AG who all seem unfamiliar with America's system of innocent-until-proven-guilty justice.
That AG Steve Marshall has the gall to say in public, as he did Thursday, that Hinton hasn't been exonerated is staggering. And after last month, I didn't think I could hold a lower opinion of Marshall.
The fact is Anthony Ray Hinton should have never been in jail.
What happened to him is the sort of injustice that falls upon the poor and poverty-stricken in America, and especially in Alabama, where bits of bigotry often fall into the mix as well.
Hinton was originally convicted of the 1985 murders of two fast-food workers in Birmingham. How police landed on Hinton isn't clear, because there was zero physical evidence tying him to the crime.
No fingerprints.
No eyewitnesses.
No other physical evidence.
All police had were four bullets, which they claimed came from a gun owned by Hinton's mother, with whom he lived at the time.
At his trial, Hinton's court-appointed attorney mistakenly believed he had but $1,000 to spend on a forensics expert. So he hired a one-eyed former engineer who had trouble even viewing the evidence through a microscope. The prosecution was able to dismiss his testimony with ease, and Hinton's own attorney said publicly that the expert was "inadequate."
On that flimsy bit of evidence, and without the benefit of his own ballistics expert, Hinton spent 30 years in prison.
Until the Montgomery-based Equal Justice Initiative came along. EJI pushed the case to the U.S. Supreme Court, which ordered a new trial for Hinton based on ineffective counsel. As part of that new trial, the state was forced to do what Hinton had long begged it to — retest the bullets using today's advanced forensics.
Guess what?
Three separate tests were "inconclusive" — an outcome a deputy AG at the time said was unheard of. They couldn't even say for certain that all four bullets came from the same gun.
A Birmingham judge overturned his conviction. The state, lacking its only piece of evidence against Hinton, declined to take the case back to court.
And yet, on Wednesday, at a legislative committee hearing, at which Bussman made his pitch to pay Hinton, there was Marshall, the Alabama Finance Department and a Deputy AG all trying to lay one last injustice on Hinton.
Their claim: Since Hinton never received that new trial — the one the state declined due to having no evidence — he was never officially exonerated by a jury.
Marshall, speaking to a reporter from ABC 33/40, said Hinton is "not an individual we feel is exonerated."
It's a cowardly, gutless answer to a glaring embarrassment.
But I guess, at this point, we should expect nothing more from Steve Marshall, and Anthony Ray Hinton should expect nothing more Alabama's justice system.
Which just continues to fail him.
Print this piece
Opinion | Dodge the Economic Impact Payment card fees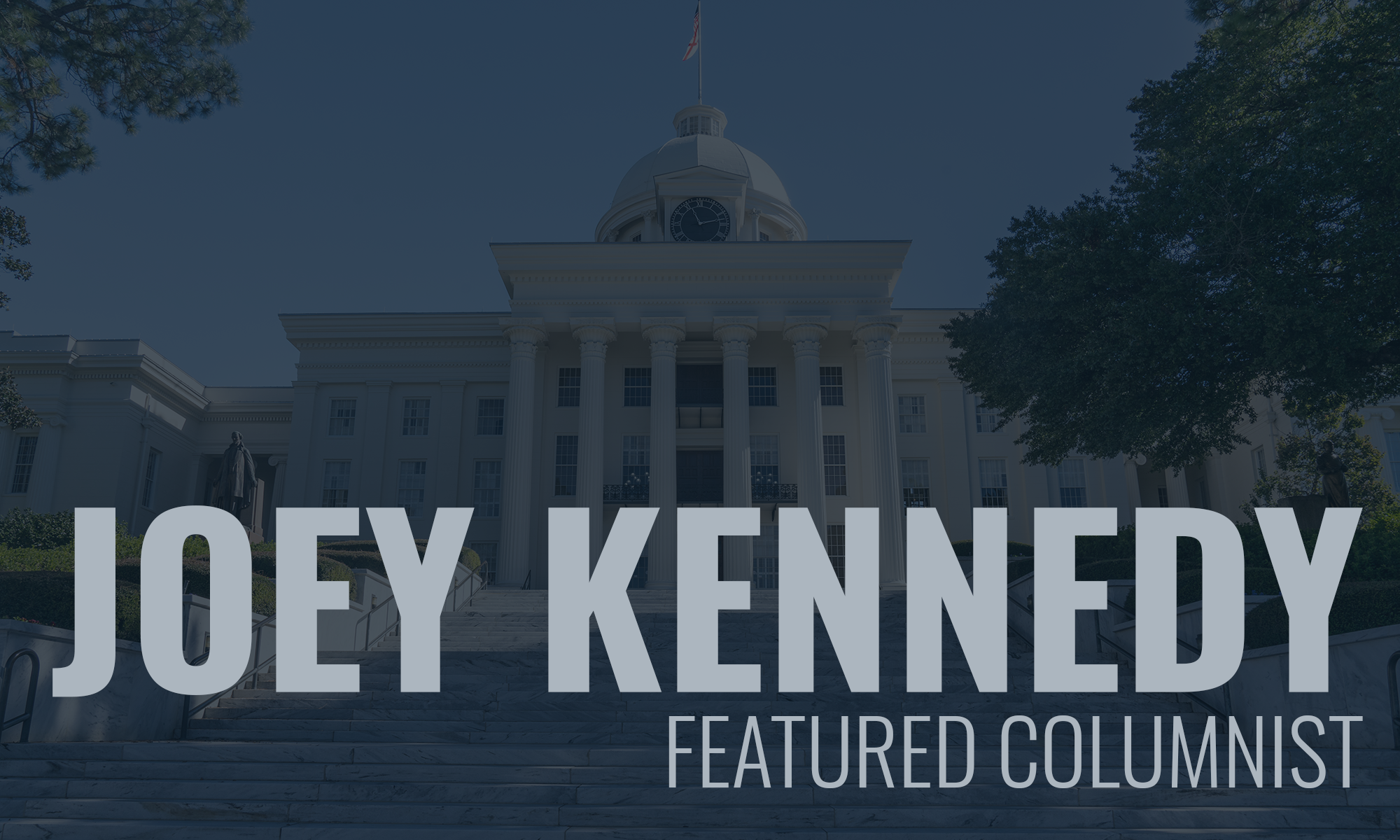 My wife received her $1,200 stimulus payment as a direct deposit several weeks ago. I did not get one, even though we file a joint income tax return, she makes more money than I, and our money is deposited into the same bank account.
I just figured there was some kind of mix-up. That's fine; mostly I'm patient when I'm getting "free" money. I'm not teaching this summer, so the money will come in handy when it comes.
Then this week, a lawyer friend and his wife received their stimulus money on a prepaid debit card. Luckily, my lawyer friend is a lawyer. He always reads the fine print.
More than likely, I would have thrown the fine print part of the stimulus in the trash, and maybe the debit card, too, because the whole thing looks like some sort of scam. And my friend says that in some ways, it is.
About 4 million of the debit cards were sent out by "Money Network Cardholder Services," with a return address in Omaha, Neb. They are issued by MetaBank, N.A. There is no indication on the envelope that this is indeed the stimulus money approved by Congress. There is a flier inside that says "Enclosed is your Economic Impact Payment Card." According to reports, the debit cards have been tossed into the garbage by people who think they are some elaborate scam or a solicitation for one of those high-interest credit cards.
They are valid, and your money is loaded onto them for you to spend like any Visa card. Except there are some catches, and this is what my friend is miffed about. He believes unsophisticated folks (that could be me) and marginalized people who receive the cards will succumb to the various fees that an unaware card user can incur.
Most services have no cost. Buy what you want, call for a balance inquiry, transfer the funds to your personal bank account, and use in-network ATMs that carry the AllPoint brand and you won't be charged.
However, there are fees for using out-of-network, domestic ATMs ($2 after the first withdrawal), $3 for ATM withdrawals in another country, even getting a balance from your ATM, either in-network, out-of-network, domestic and international (25 cents a pop).
If your card is lost or stolen, you'll pay for that as well. It'll cost $7.50 for a new card, and if you want it expedited, that'll be $17. If I lose my bank's debit card, or if the card is stolen (both of which have happened to me), my bank replaces the card for free in about five days. If you lose your "economic impact payment card," it could cost you $24.50 to have it replaced in a timely manner.
And here's where you can really run up charges: If you use a bank teller for a cash withdrawal on the card, there's no charge for the first withdrawal, but $5 for subsequent withdrawals using a teller.
If only a small percentage of users end up paying fees because they used the wrong ATM or prefer to get their cash from a human teller, that could add up to millions of dollars for somebody up the line, and that somebody is not going to be you or me.
I'm not complaining. I'm just urging caution if you're one of the millions of people who received one of these debit cards. Be aware they are coming and don't fall into the fee-trap that comes with them.
I'm no financial wiz – my family and friends can attest to that – but if I get one of those debit cards, I'm just going to transfer the whole amount into our checking account. If you don't have a bank account, and many people don't, I would just cash it out then cut up the card.
But be aware these cards are going out, and if you're waiting on your stimulus check, you might get a debit card instead. Don't throw it away. Buy something. It's what they want you to do.

Joey Kennedy, a Pulitzer Prize winner, writes a column each week for Alabama Political Reporter. Email: [email protected]
Print this piece