BCA's Canary linked to lobbying firm partnership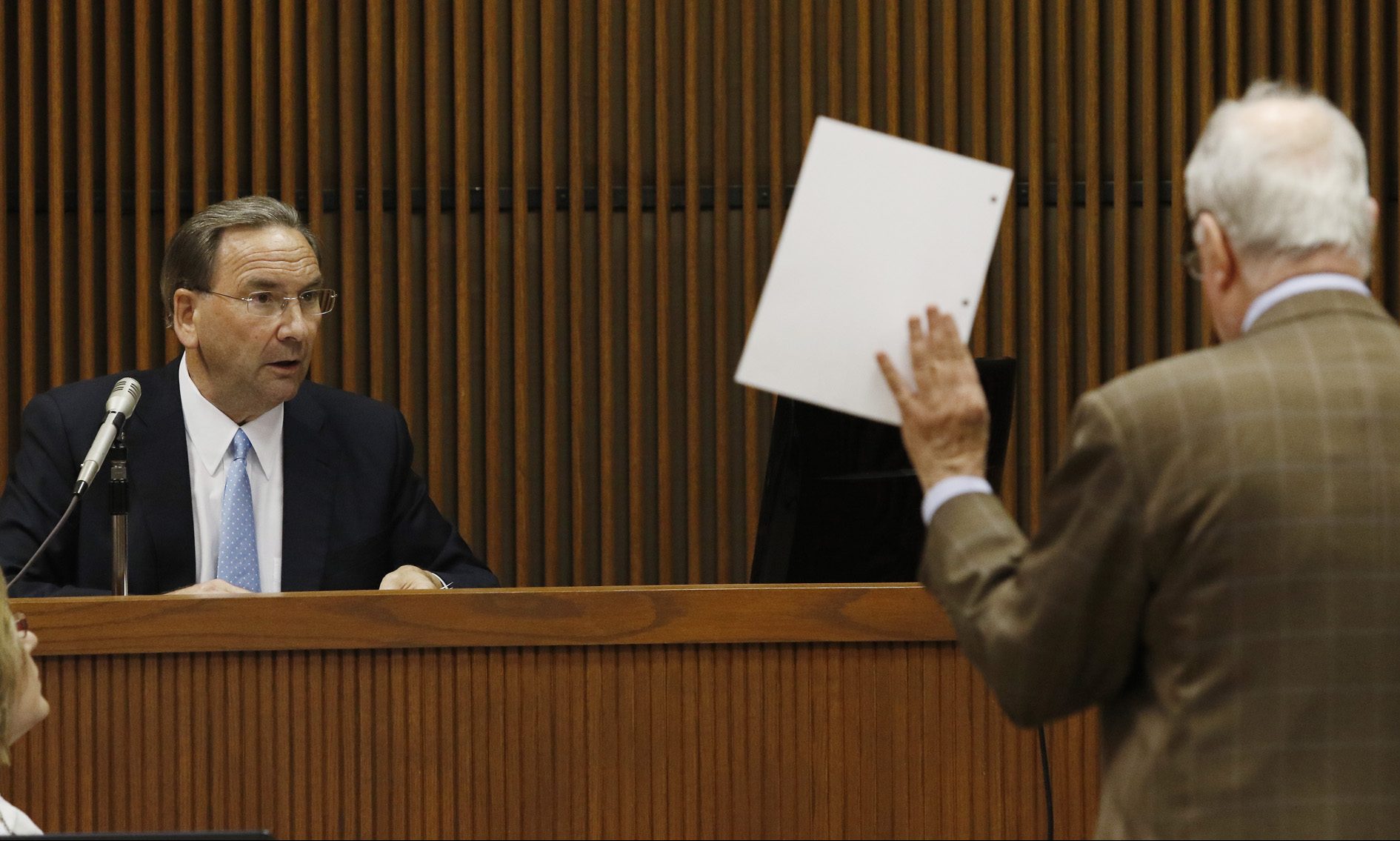 By Bill Britt
Alabama Political Reporter
Documents recently uncovered by the Alabama Political Reporter appear to show that Business Council of Alabama (BCA) C.E.O. Billy Canary has personally profited through private ownership of a favored lobbying firm while acting in his official capacity to represent the association's membership before the State Legislature.
For years, Montgomery's chattering-class echoed with rumors that lobbyist Dax R. Swatek and Canary enjoyed a profitable business partnership. The recently discovered document reveals there is real substance to the story and now suddenly it appears there is more evidence on how BCA has run their powerful lobbying efforts for more than a decade.
Documents from Experian, the credit reporting agency, show Canary as an ownershow Canary as an owner of Dax R. Swatek and Associates LLC. Other business-reporting agencies also show Canary as the "Owner" of Swatek and Associates. If these reports are accurate, and there is no reason to doubt them, then Canary has, for years, shared in the profits of the Swatek firm, Dax R. Swatek and Associates.
Beyond mere speculation that the duo profited from their previously undisclosed relationship, this revelation may further add to the deterioration of BCA's once-heralded success as a business lobby. BCA's legislative influence has declined dramatically over the last two years, culminating in a devastating defeat with Canary's failure to pass a gasoline tax to support infrastructure improvements in 2017. Canary's ham-handed efforts have also resulted in public scorn and ridicule from the Senate floor by Republican members who now see BCA as a shameful replacement for the once-loathed Alabama Education Association.
Several reports from reliable sources speaking on background say that in 2017, the Alabama Road Builders Association (ARBA) and at least nine of its leading members wrote checks totaling about $250,000 to help with the passage of HB487, also known as the "Infrastructure bill." Additionally, sources state that the Road Builders Association and the Alabama Asphalt Paving Association (AAPA) wrote checks totaling $100,000 to one of Swatek's lobbying interests, Swatek, Howe and Ross (SHR), to push the legislation.
SHR reports ARBA and AAPA among its clients on its 2017 lobbyist filings. Dax Swatek lists Dax Swatek and Associates and SHR as his sole clients. This type of arrangement is often used by one lobbying group to pay another to help service its client base. This allows for money to freely flow without direct disclosure of who is actually doing the work.
After Canary's epic fail in 2017, many of these various associations are asking what happened to all the money that went into attempts to pass the infrastructure legislation last year. Why did the ARBA and the AAPA have to pay any money at all to help move the bill? Perhaps the picture is clearer now.
During former Republican Speaker of the House Mike Hubbard's public corruption trial, it was revealed that Canary and Swatek both were key members of Hubbard's "Kitchen Cabinet," which met weekly during the legislative session to determine which bills passed and which ones died. Canary no longer profits from such meetings, but his business interest with Swatek may be providing other incentives, or as some suggest, even give the pair a reason to take a client up to the goal line but never cross into the end zone.
Some members of the Road Builders Association say privately they believed during last year's session that Canary, at times, actually seemed to have been working against the passage of their bill and that he was, in fact, putting up roadblocks. Sources tell APR there was an agreement that if the bill did not pass last session, that another round of large donations would be coming to pave the way for passage in this session or a future session. Obviously, if the infrastructure bill had passed in 2017, there would be a real lost opportunity for profitable work down the road.
For decades, it would seem the close association between BCA and its legislative agenda with the Swatek firm could have been driven by a profit motive – profit for Canary, personally.
Canary, a once feared player, is now himself fearful that his crippled leadership and perhaps his secret business interests will be his undoing according to those who share his confidence.
For months, Alabama's Republican Senior U.S. Senator Richard Shelby has voiced his wish to see Canary removed from BCA's leadership. Similarly, according to APR sources, Alabama Power's top executives have called for Canary's replacement. Perry Hand, chairman of Volkert, Inc., reportedly has received the message that it's time for Canary to go.
These latest reports of Canary's business alignment with a lobbyist who directly profits from BCA's membership dues is said to be the final nail ensuring his exit.
In an email on Monday morning Swatek wrote: "The only "Owner" or "Partner" in Swatek & Associates since it's inception (i.e. ever) is myself, Dax Swatek."
Print this piece
Opinion | Deception, subtlety and the wholesale destruction of current ethics laws mark proposed rewrite
Legislation proposed by Rep. Mike Ball, R-Madison, would radically alter the existing State Ethics Act rendering it useless as an effective tool to regulate the behavior of public officials, much less prosecute a rouge lawmaker.
Testifying at a pre-trial hearing in the criminal case against then-Speaker of the House Mike Hubbard in April 2015, Ball said the ethics laws needed amending to avoid prosecutions like Hubbard's in the future.
If HB179 becomes law, Ball will have fulfilled the words he spoke at the Lee County Court House, where Hubbard was tried and convicted.
As House Ethics Committee Chair, Ball has sought to change the State's Act since Hubbard was indicted.
Ball's bill is subtly written from an enforcement and trial perspective to neuter the law.
Words are added, deleted, and meanings changed in ways that might look harmless but actually open the door for the kind of corruption Republicans vowed to change in 2010, when they passed the toughness in the nation's ethics laws.
Beyond changes that would allow for general corruption to go unpunished, Ball's legislation would strip the Attorney General and district attorneys of their power to prosecute anyone who violates the ethics laws without first securing approval from the State Ethics Commission.
All prosecution of any public official would first have to be approved by the Ethics Commission, a group that has repeatedly shown that it bends its decisions according to the prevailing political winds.
HB179 reads in part, "This bill would prohibit the Attorney General or a district attorney from presenting a suspected ethics violation by an individual subject to the code of ethics, other than a member or employee of the commission, to a grand jury without a referral by the commission."
In other words, Ball would have a politically-appointed commission decide if law-enforcement agencies can seek indictments against wrongdoers.
Neither the Attorney General or a county district attorney can even impanel a grand jury in an ethics probe without the commission first finding probable cause.
Some of Ball's alterations come in the form of removing whole sections of the law under the guise of redefining words, like "a thing of value" or "widely attended event."
An example of how Ball's legislation plays with the law is under the section of code, which defines a family member of a public official. Currently, a family member is "[t]he spouse, a dependent, an adult child and his or her spouse, a parent, a spouse's parents, a sibling and his or her spouse, of the public official." Ball changes it so it only includes a spouse and a dependent. That means that a public official may act to enrich his adult children, a parent, an in-law a brother, or a sister. These small but destructive alterations to the law are at the heart of Ball's legislation.
Some loopholes are so extensive that a sitting legislator could be paid by a city or county governmental economic development entity and still seat in the Legislature voting on bills that might directly affect his consulting client.
Out-of-state junkets make a comeback as do several other goodies lawmakers have been desiring.
It seems Republicans want to cash in on the rewards of office like Democrats did once upon a time.
One thing is clear, Ball didn't write the bill, but whoever did knew precisely what they were doing and were probably paid handsomely for their efforts.
There are so many cunningly deceptive changes to the ethics laws in Ball's bill as to make it impossible to catch them all without days of intense study—and perhaps a team of lawyers.
Ball, one of Hubbard's most an ardent defenders has said Hubbard's indictment and conviction was a political witch hunt. He has said he wants to rewrite the ethics laws to save future Hubbards; it now looks as if he has.
Print this piece