Opinion | Protect the sanctity of marriage from government intrusion

By State Sen. Greg Albritton
Like most Alabamians, I believe that God established the institution of marriage for the benefit of mankind. Indeed, His purpose was to begin the human family within His bonds of marriage, as a holy union.
Then government stole marriage, for its own purposes.
A classic example is Henry VIII, who established his own church in order to achieve the destruction of his marriage. Henry is not the only example of government overreach into marriage. Throughout history, the government has used marriage as a tool to effect its ends, to protect government power, to maintain control of property and estates, and even to keep a "pure" race. In 2015, the Supreme Court legalized same-sex marriage at the federal level with the Obergefell v. Hodges decision.
Here in Alabama, the present codification of the marriage process, which came into effect in the 1920s, requires that every couple must receive a state-authorized license to be married. Additionally, that license must be presented to an authorized "minister of the gospel" so a "solemnization" may be accomplished. Afterwards, this form is filed at the local courthouse, which establishes the marriage as recognized by the state.
Obviously, the state is heavily engaged in a religious sacrament of the church. It is no surprise that judges are confused about the line between government activities and church ceremonies. "Ministers of the gospel" may be just as confused when they pronounce a couple husband and wife "by the authority granted by the State of Alabama."
In the Alabama Senate, I have filed legislation (Senate Bill 13) that clarifies and separates these very different roles by simplifying the procedure. The requirement of a state license is eliminated. No longer does a couple need permission or a license from any government official to marry. However, my bill does not in any way change the definition of marriage: the protections of competency and age and the restrictions against incest, polygamy, and bigamy remain intact. Under SB13, a couple that has married must openly and legally state by an affidavit that they are complying with state's definition of marriage.
Further, the statutory requirement of a religious ceremony is eliminated. My bill allows ceremonies to take place – but the ceremony is not controlled by the government. This allows people to enter into religious ceremonial marriages, according to the dictates of their faith, without the State of Alabama overseeing the sacrament.
The procedure of recording a marriage remains intact. My bill requires a government form to be recorded in the local probate office, which establishes that the marriage is recognized by the state, just as the present system does.
There have been a number of misunderstandings over what my legislation does. So, let me clarify a few specific things that this bill does not do. Senate Bill 13 does not eliminate marriage as an institution recognized by the State of Alabama or any other government entity. Under my legislation, the new, prepared form states "Marriage Certificate." Further, my bill does not redefine marriage and does not increase any costs or fees.
Senate Bill 13 opens every county to marriage; no public official can deny a properly-completed form. My proposal continues to restrict marriage to two people who are of legal age, mentally competent, and unrelated, just like now. Most importantly, SB13 allows all persons of faith to practice their religious ceremonies of marriage according to their faith and doctrine and removes the government from a religious sacrament.
My proposal has already passed the State Senate, and I urge the Alabama House of Representatives to approve SB13 and send to Governor Kay Ivey for her signature. Alabama has the opportunity to be the first state in the union to resolve the tensions brought on by the Supreme Court's Obergefell decision legalizing same-sex marriage, but we must act now.
Senator Greg Albritton represents Senate District 22, which is comprised of all or parts of Choctaw, Clarke, Washington, Monroe, Mobile, Conecuh, Escambia, and Baldwin counties, in the Alabama Senate. You may reach him at [email protected] or at (334) 242-7843.
Opinion | Access to voting shouldn't depend on the color of your skin or your health
The ability to vote safely in Alabama shouldn't depend on the color of your skin or your socioeconomic status — and we can't let it. Let's do better.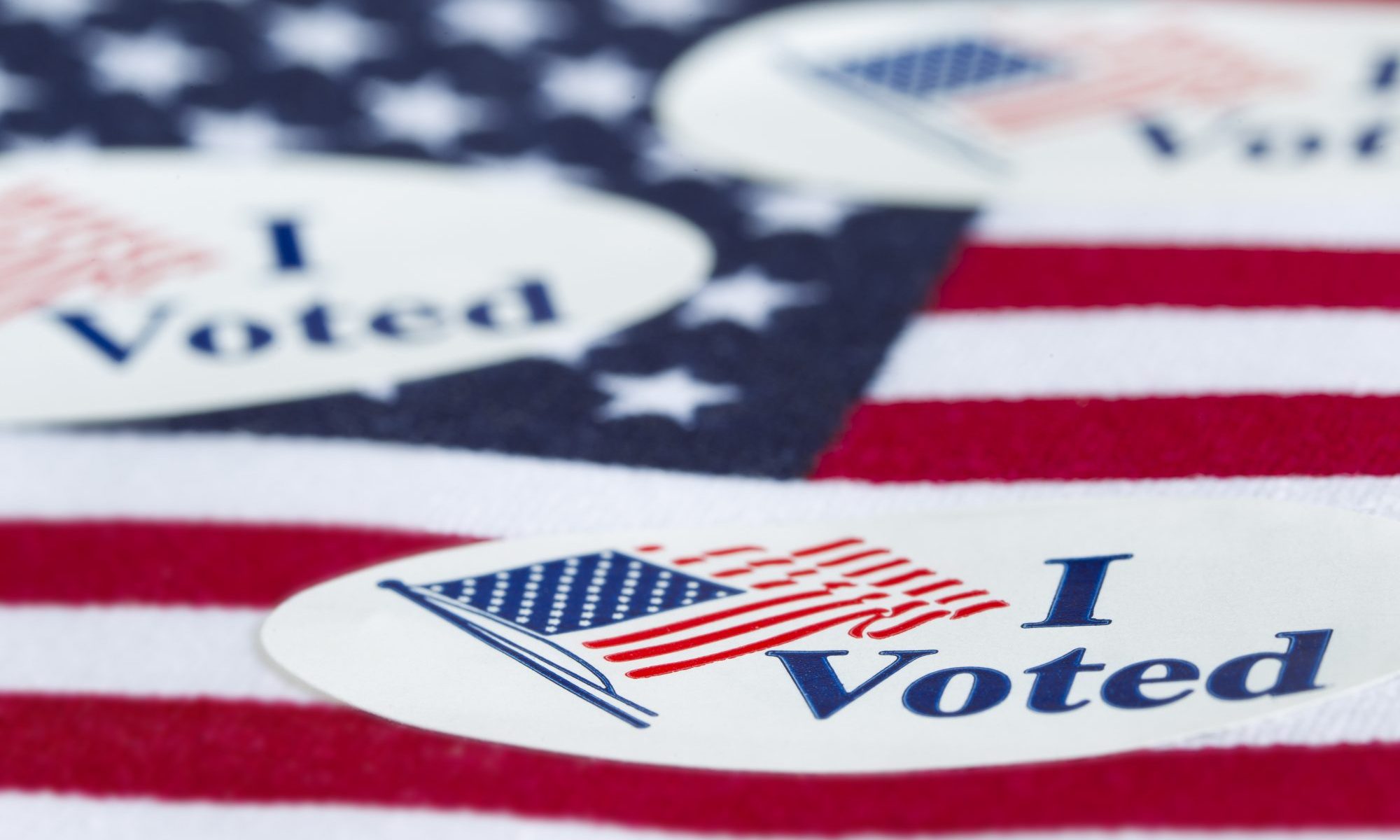 It's no secret that COVID-19 will make holding an election this November challenging. But for people living with diabetes and other chronic health conditions — many of whom are low-income and people of color — it could mean being forced to choose between voting and survival.
For Alabama, a state with the highest diabetes rate in the country and where two-thirds of all residents have at least one chronic condition, the risk of COVID-19 is credible and dire.
Over the past few months, state officials have created unnecessary barriers that will make it harder and more dangerous for many Alabamians to vote. Not only has the state tried to ban curbside voting, one of the most effective ways for vulnerable voters to safely cast their ballots while avoiding contracting COVID-19, Alabama has also implemented onerous vote by mail requirements that will prevent many already marginalized individuals from participating.
Requiring mail-in absentee ballots be signed by two adult witnesses or a notary public may look simple at a first glance, but during a pandemic, these measures would force many would-be voters to violate social distancing guidelines and put themselves at risk of bodily harm in order to exercise their right to vote.
This isn't right, and it gets worse when you consider whom these restrictions will impact the most.
Although there's still much we don't know about COVID-19, it's clear that people living with chronic disease are at increased risk.
According to the CDC, Americans with diabetes and other related chronic health conditions are killed by the virus 12 times as often as those without.
Almost all the Americans who have died from the virus so far have had at least one underlying condition, and diabetes is the second-most common condition among U.S. COVID-19 patients.
These numbers are particularly grim for Alabamians because the voters considered most vulnerable to the worst of COVID-19's effects account for nearly half of the electorate in our state.
That's why restrictions on safe voting options could be more harmful here than anywhere else.
Worse still, this ultimatum not only forces voters facing heightened health risks during the pandemic to choose between exercising their civic duty and their personal safety, but also effectively disenfranchises low-income Alabamians and people of color.
Nationwide, minority communities are nearly twice as likely to have diabetes as white Americans, and they face higher rates of obesity, heart disease and cancer compared to white peers.
In addition, not only are diabetes rates inversely related to household income, but Alabama is the fifth-poorest state in the union. More than 800,000 Alabama residents live in poverty, nearly half of whom are African American — despite Black residents comprising just one quarter of the state's population.
This cruel confluence means that in addition to demonstrating a callous disregard for the health and well-being of those most vulnerable to COVID-19's worst effects, arbitrary voting restrictions will limit the options of Alabama's low-income and minority citizens writ large.
As a civil rights attorney, I'm troubled by the dilemma Alabamians of color will be facing as they consider whether to vote this November.
Minority Alabamians are still overcoming generations of systemic barriers to health care, which caused the disproportionate chronic disease rates they see today. Punishing them at the ballot box because of these realities isn't just deeply unfair — it's undemocratic.
The good news is that there's still time to ease these restrictions for those who need our help most during this unprecedented public health crisis. If we are going to hold an election that is safe enough for all to vote irrespective of race, income bracket, or health status, we need action from state leaders now.
That's why I'm calling on Gov. Kay Ivey and Secretary of State John Merrill to do everything in their power to ensure that all Alabama residents are able to exercise their civic duty this November without fear for their health.
The ability to vote safely in Alabama shouldn't depend on the color of your skin or your socioeconomic status — and we can't let it. Let's do better.