Opinion | Once again, we dare defend our wrongs

By Joey Kennedy
Alabama Political Reporter
How many times is Alabama going to go down this well-traveled road? We're like a Twilight Zone episode. Or many of them.
Our state is beautiful; the people generally are wonderful. We smile and say hi as we pass each other on the street.
Alabama is a great place to live, and I wouldn't want to live anywhere else.
But we've got a mean streak. Our state motto – "We Dare Defend Our Rights" – should, more accurately be: "We Dare Defend Our Wrongs."
Alabama makes policies and law often based on prejudice. For most of the 20th Century, it was Jim Crow laws that discriminated against African-American citizens. It took the federal courts to make us do right.
We've had (and our state has defended) lawsuits against the prisons, mental health system, laws intended to keep women from deciding what to do with their bodies. We lose them all, spending no telling how much money along the way.
Alabama passed a draconian anti-immigration law a few years ago that chased a lot of immigrants, undocumented and otherwise, to other states. The federal courts dismantled that misguided law, but it cost taxpayers (and farmers, business owners, and others) with a loss of workers for a time.
Probably the state's most notorious politician, former Chief Justice Roy Moore, was thrown off the court two times for disobeying orders from higher courts. First, the Ten Commandments behemoth put Moore on the street, then Moore, after being elected again to the high court, refused to go along with the U.S. Supreme Court's ruling that legalized same-sex marriage.
Moore, along with being accused of molesting teen girls years ago as he ran unsuccessfully for the U.S. Senate, projects a level of piousness that highlights the hypocrisy that surrounds him on so many levels. Moore clearly is the state's most aggressive homophobe.
Maybe after his defeat in the Senate race, we've seen the last of Moore. We can hope.
But even as a state, we can't shake institutional homophobia.
Some officials don't want probate judges to issue any marriage licenses because if they do, they must also issue marriage licenses to same-sex couples.
And now, the American Civil Liberties Union, along with the ACLU of Alabama, are suing the state because it refuses to issue driver licenses to transgender residents unless they produce proof that they've had gender reassignment surgery.
Once again, the state is swimming against the tide. There are many reasons why a transgender person might not have the surgery, not the least of which is the cost.
But people should be able to be who they are, not how they were born. Only nine states restrict licenses to transgender people. Of course, Alabama is among them.
Why does it matter? If a man or woman identifies as the opposite sex, what interest does the state have of not issuing a driver license, an identification used for any number of purposes, including voting.
As Gabriel Arkles, a senior staff attorney with the ACLU correctly stated: "Transgender people, like all people, deserve to live their lives without the government compromising their privacy, safety, autonomy, dignity, or equality. All people have a right to make their own healthcare decisions free from government coercion. They have a right to keep their personal information private. They have a right not to endorse a message from the government with which they disagree. They have the right not to be discriminated against by the government for who they are. And in addition to endangering transgender people, Alabama's policy — and other policies like it — violate the law."
Seems Alabama, a deep South state, would be more in character as a live-and-let-live state. Why do we have such a terrible history of discrimination against many different peoples? What's in it for us, except a bad national reputation?
Let's stop being mean, and let's quit daring to defend our wrongs.
Joey Kennedy, a Pulitzer Prize winner, writes a column every week for Alabama Political Reporter. Email: [email protected]
Print this piece
Opinion | Dodge the Economic Impact Payment card fees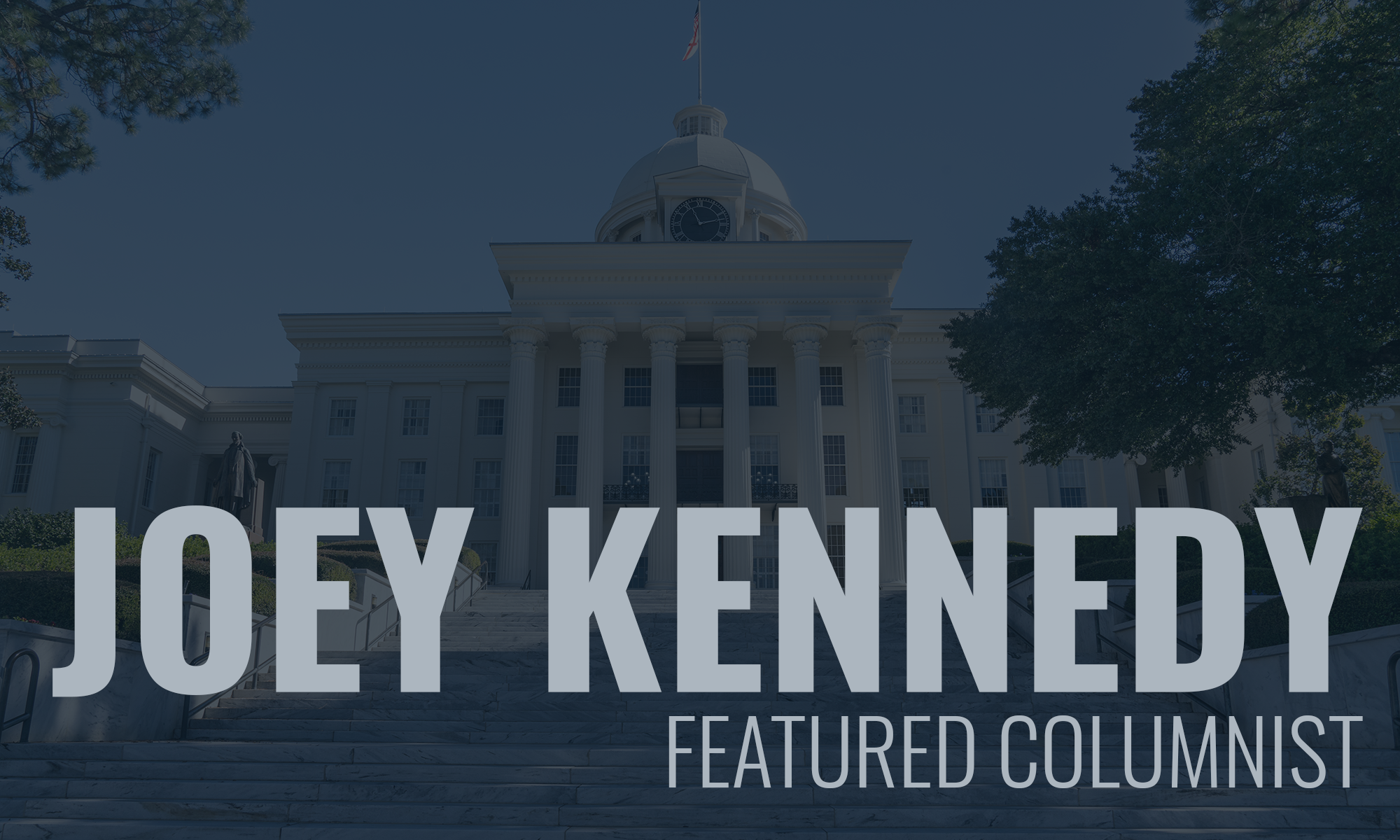 My wife received her $1,200 stimulus payment as a direct deposit several weeks ago. I did not get one, even though we file a joint income tax return, she makes more money than I, and our money is deposited into the same bank account.
I just figured there was some kind of mix-up. That's fine; mostly I'm patient when I'm getting "free" money. I'm not teaching this summer, so the money will come in handy when it comes.
Then this week, a lawyer friend and his wife received their stimulus money on a prepaid debit card. Luckily, my lawyer friend is a lawyer. He always reads the fine print.
More than likely, I would have thrown the fine print part of the stimulus in the trash, and maybe the debit card, too, because the whole thing looks like some sort of scam. And my friend says that in some ways, it is.
About 4 million of the debit cards were sent out by "Money Network Cardholder Services," with a return address in Omaha, Neb. They are issued by MetaBank, N.A. There is no indication on the envelope that this is indeed the stimulus money approved by Congress. There is a flier inside that says "Enclosed is your Economic Impact Payment Card." According to reports, the debit cards have been tossed into the garbage by people who think they are some elaborate scam or a solicitation for one of those high-interest credit cards.
They are valid, and your money is loaded onto them for you to spend like any Visa card. Except there are some catches, and this is what my friend is miffed about. He believes unsophisticated folks (that could be me) and marginalized people who receive the cards will succumb to the various fees that an unaware card user can incur.
Most services have no cost. Buy what you want, call for a balance inquiry, transfer the funds to your personal bank account, and use in-network ATMs that carry the AllPoint brand and you won't be charged.
However, there are fees for using out-of-network, domestic ATMs ($2 after the first withdrawal), $3 for ATM withdrawals in another country, even getting a balance from your ATM, either in-network, out-of-network, domestic and international (25 cents a pop).
If your card is lost or stolen, you'll pay for that as well. It'll cost $7.50 for a new card, and if you want it expedited, that'll be $17. If I lose my bank's debit card, or if the card is stolen (both of which have happened to me), my bank replaces the card for free in about five days. If you lose your "economic impact payment card," it could cost you $24.50 to have it replaced in a timely manner.
And here's where you can really run up charges: If you use a bank teller for a cash withdrawal on the card, there's no charge for the first withdrawal, but $5 for subsequent withdrawals using a teller.
If only a small percentage of users end up paying fees because they used the wrong ATM or prefer to get their cash from a human teller, that could add up to millions of dollars for somebody up the line, and that somebody is not going to be you or me.
I'm not complaining. I'm just urging caution if you're one of the millions of people who received one of these debit cards. Be aware they are coming and don't fall into the fee-trap that comes with them.
I'm no financial wiz – my family and friends can attest to that – but if I get one of those debit cards, I'm just going to transfer the whole amount into our checking account. If you don't have a bank account, and many people don't, I would just cash it out then cut up the card.
But be aware these cards are going out, and if you're waiting on your stimulus check, you might get a debit card instead. Don't throw it away. Buy something. It's what they want you to do.

Joey Kennedy, a Pulitzer Prize winner, writes a column each week for Alabama Political Reporter. Email: [email protected]
Print this piece