Opinion | Once again, we dare defend our wrongs

By Joey Kennedy
Alabama Political Reporter
How many times is Alabama going to go down this well-traveled road? We're like a Twilight Zone episode. Or many of them.
Our state is beautiful; the people generally are wonderful. We smile and say hi as we pass each other on the street.
Alabama is a great place to live, and I wouldn't want to live anywhere else.
But we've got a mean streak. Our state motto – "We Dare Defend Our Rights" – should, more accurately be: "We Dare Defend Our Wrongs."
Alabama makes policies and law often based on prejudice. For most of the 20th Century, it was Jim Crow laws that discriminated against African-American citizens. It took the federal courts to make us do right.
We've had (and our state has defended) lawsuits against the prisons, mental health system, laws intended to keep women from deciding what to do with their bodies. We lose them all, spending no telling how much money along the way.
Alabama passed a draconian anti-immigration law a few years ago that chased a lot of immigrants, undocumented and otherwise, to other states. The federal courts dismantled that misguided law, but it cost taxpayers (and farmers, business owners, and others) with a loss of workers for a time.
Probably the state's most notorious politician, former Chief Justice Roy Moore, was thrown off the court two times for disobeying orders from higher courts. First, the Ten Commandments behemoth put Moore on the street, then Moore, after being elected again to the high court, refused to go along with the U.S. Supreme Court's ruling that legalized same-sex marriage.
Moore, along with being accused of molesting teen girls years ago as he ran unsuccessfully for the U.S. Senate, projects a level of piousness that highlights the hypocrisy that surrounds him on so many levels. Moore clearly is the state's most aggressive homophobe.
Maybe after his defeat in the Senate race, we've seen the last of Moore. We can hope.
But even as a state, we can't shake institutional homophobia.
Some officials don't want probate judges to issue any marriage licenses because if they do, they must also issue marriage licenses to same-sex couples.
And now, the American Civil Liberties Union, along with the ACLU of Alabama, are suing the state because it refuses to issue driver licenses to transgender residents unless they produce proof that they've had gender reassignment surgery.
Once again, the state is swimming against the tide. There are many reasons why a transgender person might not have the surgery, not the least of which is the cost.
But people should be able to be who they are, not how they were born. Only nine states restrict licenses to transgender people. Of course, Alabama is among them.
Why does it matter? If a man or woman identifies as the opposite sex, what interest does the state have of not issuing a driver license, an identification used for any number of purposes, including voting.
As Gabriel Arkles, a senior staff attorney with the ACLU correctly stated: "Transgender people, like all people, deserve to live their lives without the government compromising their privacy, safety, autonomy, dignity, or equality. All people have a right to make their own healthcare decisions free from government coercion. They have a right to keep their personal information private. They have a right not to endorse a message from the government with which they disagree. They have the right not to be discriminated against by the government for who they are. And in addition to endangering transgender people, Alabama's policy — and other policies like it — violate the law."
Seems Alabama, a deep South state, would be more in character as a live-and-let-live state. Why do we have such a terrible history of discrimination against many different peoples? What's in it for us, except a bad national reputation?
Let's stop being mean, and let's quit daring to defend our wrongs.
Joey Kennedy, a Pulitzer Prize winner, writes a column every week for Alabama Political Reporter. Email: [email protected]
Opinion | GOP Senate runoff in less than two weeks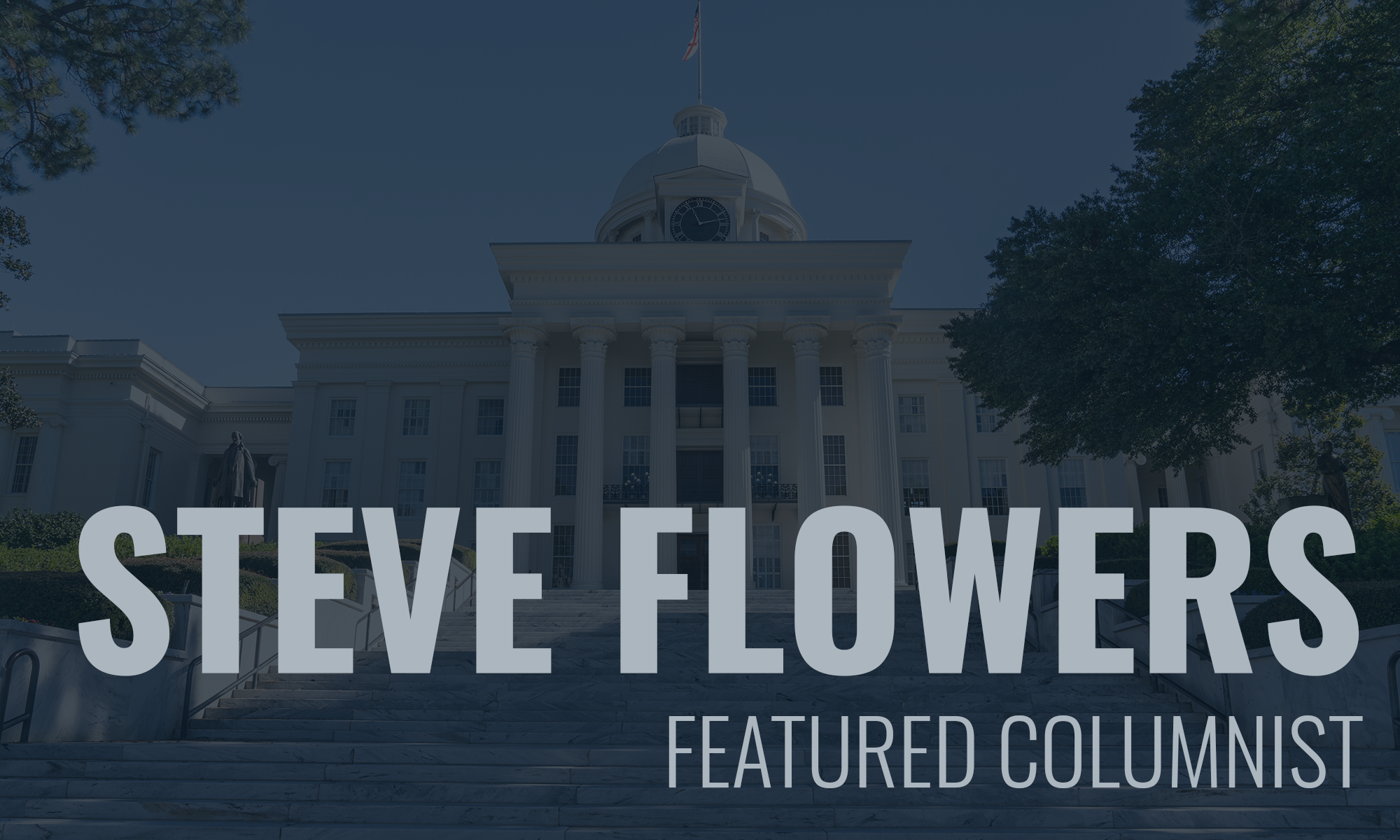 Folks, we are less than two weeks away from our election contest for our U.S. Senate seat.  The runoff between former Senator Jeff Sessions and former Auburn football coach, Tommy Tuberville may be close and will be interesting.
The two conservatives were in a virtual dead heat in the March 3rd GOP primary.  Congressman Bradley Byrne, the Republican U.S. Representative from the 1st District, primarily Mobile and Baldwin counties, finished a strong third.
The runoff was initially set for March 31.  However, the coronavirus delayed the runoff until July 14. Therefore, the big question is how did the 15–week delay affect the runoff outcome.  It is difficult to say.  However, my guess is that it may have been a salvation for Sessions.  
Most pundits and polls indicated that Coach Tuberville had the momentum and was set to win the runoff.  The over three–month hiatus may have stymied if not thwarted that momentum the same way that football coaches call a timeout when the opposing team is driving toward a winning touchdown.  It halts the Big Mo.
Amazingly, the entire campaign has been about Donald Trump and who can cozy up the most to the conservative Republican President. All three frontrunner candidates, Tuberville, Sessions and Byrne made their campaign pitches not about issues but who can be Trump's buddy or valet.
Sessions and Byrne both had instances where they both had lapses in their obedience to the irrational and irascible Don, so Tuberville's lack of playing time in the political arena made him the more perceptual slave for Trump.
Coach Tuberville's entire campaign has been based on his being loyal to Trump.  It has paid dividends.  He led with 33 percent to Sessions 32 percent and Byrnes 25 percent.  Indeed, as soon as the first primary was over in early March, Trump officially endorsed Tuberville.  This endorsement propelled Tuberville into a nine–point lead in the polls in mid-March, which is when the pandemic hit and the election was delayed until July 14.  
In the meantime, when the national economic virus shutdown subsided somewhat in mid-May, the campaign resumed. Trump again inserted himself into the Alabama GOP Senate race by blasting Sessions again with yet another vitriolic attack. Trump espoused that Sessions had asked him four times to be Attorney General.  Finally, Sessions took up for himself and quickly retorted that he never asked Trump for the job.
Folks, I have watched Jeff Sessions' career as our Junior U.S. Senator for 20 years and prior to that as Alabama's Attorney General, and I am here to tell you that Jeff Sessions' truth, veracity, and integrity trumps Trump by a country mile.  Honesty, integrity, and truthfulness is not Trump's forte.  However, it has been Sessions' his entre 30+ years in public service in Alabama.
In fact, Trump owed more to Sessions than naming him Attorney General.  When Trump began his quest for the GOP nomination, he was given very little chance.  Jeff Sessions' endorsement as the nation's most conservative senator gave the bombastic, egocentric New Yorker credibility and gave impetus to his race for the White House.
Actually, I said at the time that Sessions acquiescence to becoming Attorney General was a step down from being a veteran 20-year U.S. Senator and Chairman of the Judiciary Committee in a safe U.S. Senate seat.  You can bet your bottom dollar he is now sorry he accepted the post.  It is apparent he is not going to get Trump's endorsement for obvious reasons.  He would not break the law or do Trump's bidding, so Trump hates him.
Trump has reaffirmed his endorsement of Tommy Tuberville. Historically, in Alabama politics, endorsements by one politician in another political race have not been advantageous.  In fact, they have been counterproductive.  Alabamians have inherently resented endorsements. However, in this case and in this race, my guess is that Trump is so popular among Republican voters in Alabama that his attacks on Sessions and endorsement of Tuberville will propel the coach to victory. In fact, polls show Tuberville with a double-digit lead. He has run a good campaign staying on point and simply saying, I am going to support Donald Trump.

Have a Happy 4th of July.

Steve Flowers is Alabama's leading political columnist. His weekly column appears in over 60 Alabama newspapers. He served 16 years in the state legislature. Steve may be reached at www.steveflowers.us.