Opinion | Fixing the leak

By U.S Rep. Martha Roby
The congressional calendar has been extremely busy lately! This is great for getting important work accomplished in Washington, but unfortunately it prevents me from being able to travel throughout the Second District and catch up with those I represent as often as I'd like. During these times when I'm required to be in Washington for votes, I try to find different ways to connect with my constituents, so I recently held two telephone town hall events to hear directly from individuals throughout our district.
I believe both of these events were successful, and I really appreciate everyone who took the time to participate and ask questions. We discussed a variety of topics, including rebuilding our military, returning to regular order with government funding bills, continuing to repair the VA, standing up for the unborn, and many others. Throughout both of these town halls, the central issue that kept coming up was illegal immigration, so I would like to offer an update on what we are doing to crack down on the problem.
As many of you are likely aware, the immigration debate is currently ongoing in Congress. The Trump Administration recently released a basic framework of their immigration proposal, and since it is just a framework, those negotiations are ongoing. I'm glad to be involved in these important conversations with my colleagues, and I'm eager to learn more from the President about his plan so that we can put a permanent solution into place. At the end of the day, my priority is reaching a solution that serves the best interest of the people who live and work in Alabama's Second District.
During both town hall events, I asked what everyone's top priority is regarding our country's illegal immigration issue, and the majority of participants said they are most concerned about securing our border. I feel the same way, and I am excited to report that I have cosponsored a bill that would do just that.
I've signed onto my colleague Representative Bob Goodlatte's (R-VA) bill, the Securing America's Future Act, because I believe it represents what would be the best case scenario for our country. To put it broadly, the bill would accomplish three big things: It would secure our borders by authorizing construction of a border wall. It would refocus our legal immigration standards on the skills we actually need in this country, and it would create a responsible solution for the Deferred Action for Childhood Arrivals (DACA) program.
In addition, you might also recall that last year in the House we put a down payment on construction of the border wall by passing a funding bill called the Make America Prosperous and Secure Appropriations Act. The bill contains $1.6 billion for construction and security upgrades at the southern border, which was President Trump's full request for funding in Fiscal Year 2018. I was proud to support it, and I remain frustrated that Senate Democrats have yet to allow a vote on this vital funding for our border.
I believe that most Americans, including many of the people I spoke to during my telephone town halls this week, are ready for a sensible immigration system that prioritizes our country first. I have always said that in order to truly fix our immigration system, we absolutely have to start by securing the border. If you had a leak in your house, you probably wouldn't start replacing the dry wall without first fixing the leak. The same idea applies to our country's illegal immigration problem – we will only be able to make real progress towards fixing the issue once we secure our border once and for all. I am proud to strongly support these efforts in the House, and I will remain actively involved as we work to tackle this problem.
Martha Roby represents Alabama's Second Congressional District. She lives in Montgomery, Alabama with her husband Riley and their two children.
Print this piece
Opinion | Every school should have a mental health counselor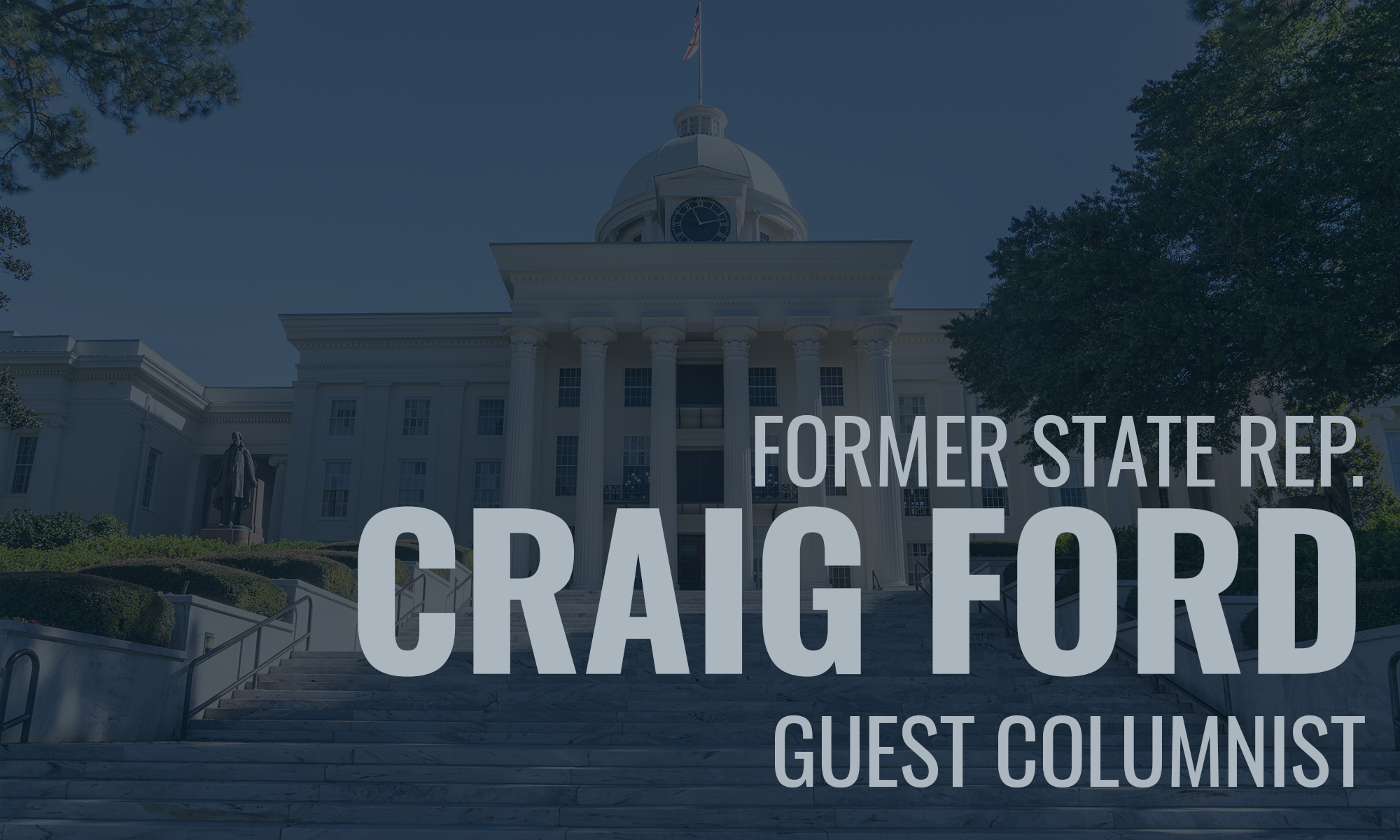 In her State of the State Address, Gov. Ivey said that mental health would be a priority for both education and our prison system. Then she set a goal of having a mental health counselor in every school system.
While I applaud the governor for recognizing the challenges our schools are facing when it comes to students' mental health, the reality is we need a mental health counselor in every school, not just one for each school system.
Our schools are staffed by excellent school nurses and guidance counselors who do an outstanding job trying to help these students with mental health needs. But mental health care is not their responsibility, nor is it what they are trained for.
And the mental health needs in our schools are much more prominent than you might think. It isn't just dealing with kids who have ADHD or a learning disability. There are kids dealing with problems at home, like parents who are going through a divorce or even parents who have a drug addiction.
There's a lot that happens in a child's life between when they get picked up from school at the end of the day and when they get dropped off at school again the next day. And while our teachers, school nurses and guidance counselors do everything they can for these kids, what these kids really need is a mental health counselor.
Setting a goal of having one counselor in every school system is certainly better than nothing. I guess you could say it is a more easily achievable goal. But our state leaders weren't elected to do the things that are easy. Our leaders were elected to do the things that are hard.
And the truth is if we don't invest in our children with these needs today, then for many of them we will be investing in their imprisonment in the future. In fact, that's how we got into this prison crisis in the first place.
I have said many times before that we should be building super schools, not super prisons. It is always better to keep a child from ending up in prison in the first place, and if we make the right kinds of investments in education then we won't need these new super prisons that Gov. Ivey and Gov. Bentley before her have been fighting for.
The main reason we have overcrowding in our prisons is because we never did anything to change the path these people were on before they grew up and became criminals.
Building super prisons instead of super schools is like treating the symptom rather than treating the disease.
We should be focusing more on getting kids on the right path before it's too late. As the old saying goes, "an ounce of prevention is worth a pound of cure."
And the first way we can prevent kids from turning to a life of crime is to recognize and treat their mental health needs while they are still young and have a chance at a normal life.
But only having one counselor to treat an entire school system is simply not enough to do the job right.
Of course, not every kid with mental health needs is on the path to prison. Many, if not most, are simply dealing with difficult or traumatic events at home that take place outside of school hours.
But those events affect what happens the next day in the classroom. These kids tend to have a difficult time concentrating, and often become disobedient and disrespectful. These things, in turn, make it hard for them to be successful in school and, ultimately, in life.
Like so many other issues, we all agree on what the problem is but getting to agreement on the solution is another matter. In this case, though, Gov. Ivey and state lawmakers seem to understand what is needed to fix the problem. They just don't seem to be aggressive enough in their willingness to address it.
Having a mental health counselor in every school system is a step in the right direction and an improvement over our current situation. But let's not set the bar so low. Our children deserve better than that. We don't just need a mental health counselor in every school system; we need one in every single school.
Craig Ford is the owner of Hodges-Ford Insurance and the Gadsden Messenger. He represented Gadsden and Etowah County in the Alabama House of Representatives for 18 years.
Print this piece