Opinion | Your pro-gun arguments are stupid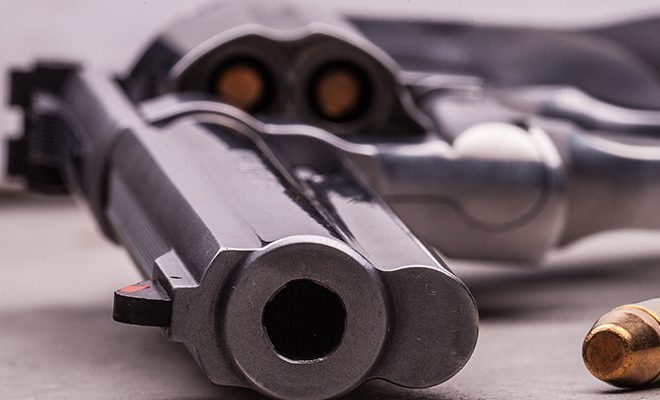 By Josh Moon
Alabama Political Reporter
Here we are again.
Another school shooting. Another AR-15. Another domestic terrorist.
And more of the same BS answers from conservatives and gun nuts about a problem that is, quite obviously, directly linked to the weapon of choice used in these awful attacks — a gun.
For some reason, large swaths of Americans, and particularly Alabamians, are incredibly protective of guns — more so, it seems, than of school children. And as such, after every mass shooting, the same old rhetoric gets spewed again and again.
And why not? That rhetoric has proven to be quite effective, given that the U.S. Congress hasn't passed a single meaningful piece of gun legislation despite overseeing the only country on earth where school children are slaughtered in classrooms on a fairly routine basis.
But as effective as it is, the weird thing about that rhetoric — about all of the fantasyland what about-isms and false equivalencies and factual inaccuracies and exaggerated stats — is that, when you get right down to it, it's fairly stupid.
For example, here's one you hear a lot: We should enforce the existing laws!
In Florida, where Wednesday's shooting occurred, an 18-year-old can legally purchase an AR-15 in a private sale without so much as a background check and never show so much as a driver's license to buy millions of rounds of ammo, tactical gear and equipment.
So, help me out, which gun laws should we be enforcing?
Never mind, I'll tell you which ones — we should be enforcing the laws that President Obama proposed and Democrats in Congress tried to pass after the mass killing of kindergarten kids in Newtown. Obama wanted to expand background checks, improve the mental health screening process, ban some assault weapons and expanded magazines and require training courses to own guns.
Oh, but that was deemed "gun control" by the NRA-backed loonies, and it died quickly.
Which brings me to the next talking point: The constitution says "shall not infringe"!
It never ceases to amaze me how many half-literate buffoons can recite the back end of the 2nd Amendment but seem completely befuddled by the first half: "A well regulated militia, being necessary to the security of a free state …."
The NRA and gun manufacturers sorta left that part out. Because it blows up their myth of unregulated gun ownership.
The Founders didn't want a bunch of hillbillies roaming through Target with assault rifles over their shoulders. They wanted a trained and capable militia in each state — in place of a standing federal army.
They also wanted people to be responsible with their firearms, which is why the people in 1776 America had more far-reaching gun laws than the people in 2018 America, including laws on storage and who could keep weapons.
Which brings me to the next talking point: More guns is the answer! If we armed teachers, that would solve it!
Except, it doesn't solve anything. In fact, on a daily basis, more guns equals more shootings. Every single time.
In the wake of Newtown, a number of school districts across America tried out armed security guards. Accidental shootings went up. There were multiple instances of loaded guns being left in school restrooms.
And let's be clear here: the average good guy with a gun rationale could only be believed by small children or adults whose brains stopped developing as they watched "Die Hard."
Let me break this down for you: In 2015, two veteran NYPD officers were fired upon by a guy who they were attempting to apprehend for stealing car stereos. The cops returned fire. They shot 84 times on a NYC street.
They hit the suspect once. He was grazed on his calf.
This dream that Mr. Upton, the algebra teacher, is going to put down a mass shooter is really, really stupid.
Which brings me to the final talking point: Mental health is the real issue we should be discussing.
I agree. We should be talking about the mental health of anyone who believes more guns, in this gun-loving country, is the answer to a gun problem that only occurs with such frequency in this country.
Our mental health services in this country are woefully inadequate. But maybe spare me the phony concern over this problem that you seem to have only when it can be used as an excuse not to address America's gun problem. After all, I didn't notice any funding measures in the White House's budget that drastically address the mental health care funding crisis, and I don't seem to recall GOP members of Congress expressing outrage when the domestic abuse-enabler y'all elected president was rolling back Obama's regulations on mental health patients purchasing firearms.
Guns are the problem.
Too many Americans believe that a gun is a magical instrument that makes its owner instantly safer. Yet, statistics say the exact opposite is true — that you're less safe with a gun in your home, and even during an attack, more than half of gun owners end up with their own weapons being used against them.
But by now, it should be no surprise that Americans believe faulty information or that they rely on their egos to make decisions that ignore clear facts.
That's the only way that leaders of a country where 18 shootings have occurred on school campuses could do nothing but offer thoughts and prayers.
Opinion | Voting doesn't have to be a health risk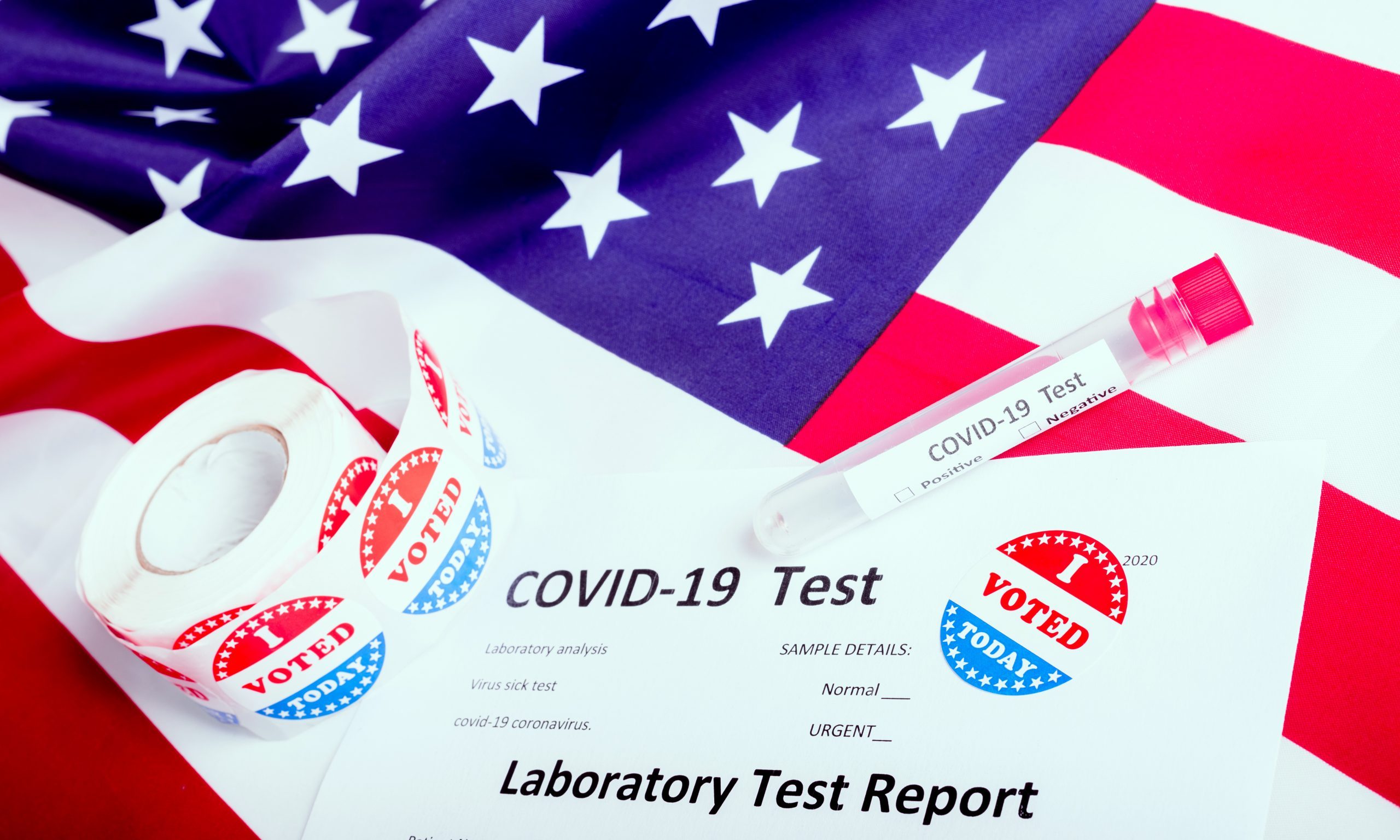 My vote was suppressed Tuesday. I didn't vote because I was not going to submit myself to walking into a polling station, even masked, during a coronavirus pandemic that is raging out of control.
There were attempts to require masks of voters and poll workers. It's the law in Jefferson County. But Secretary of State John H. Merrill and State Attorney General Steve Marshall opposed that. I could have participated in curbside voting, as one judge ordered, but Merrill and Marshall fought that in the courts, too, and won.
Hardly a better example of active voter suppression than going to the courts to make sure voting is as difficult as possible.
Yes, I could have applied for an absentee ballot, but there are hurdles there, too. The only real race on the Democratic Party ballot was one for Jefferson County Treasurer. So I let my vote be suppressed. Without a pandemic, I would have just run into my polling place and out, taking less than five minutes.
Sometimes, when you have a wife whose immune system is compromised, it's better to keep a low profile and not be present where the disease may have a presence. I don't miss voting in many elections, but I decided this one just posed too many risks for me to participate.
So Merrill's voter suppression strategy worked, at least on me. Congratulations, Mr. SoS! Your Republican masters are no doubt very proud of you.
Actually, voter turnout was just above 17 percent, according to Merrill's office, which for a runoff postponed from March and during a COVID-19 surge probably isn't too bad. Turnouts have been worse during times free of pandemic.
And not just to pick on Merrill – I do that because he knows there are many barriers to folks having an easy route to voting in Alabama, but he acts like there aren't – but the biggest voter suppressor on Tuesday was the pandemic. The Democratic Party runoff was pretty low-profile, except for a U.S. House runoff in the First District.
The featured event was the Republican Party runoff for the U.S. Senate nomination between former Attorney General Jeff Sessions, trying to win his old Senate seat back, and former Auburn football coach Tommy Tuberville, a political novicewho doesn't seem to have a clue. It wasn't much of a campaign. Tuberville pretty much spouted platitudes about Donald Trump and little else, while Sessions spent most of his time pathetically begging voters to return him to the post he held for two decadesbefore selling out to Trump, who later stabbed Sessions in the back and endorsed Tuberville.
Tuberville won handily, and will face Sen. Doug Jones, the Democrat, on Nov. 3. Don't count out Jones, though a lot of people already have. Jones, no left-wing liberal by any measure, is a scrapper who won't go down without a fight, even though his Senate seat is considered the most vulnerable for Democrats this election year. But at some point, Tuberville is going to have to do something besides praise Trump, whose poll numbers are in free fall, and on the issues, Tuberville is nowhere near Jones' league.
Now we wait for the Nov. 3 General Election, where Trump is up against former Vice President Joe Biden. Biden is ahead in the polls, even in some states that haven't voted Democratic in a while. But as we saw with Democrat Hillary Clinton in 2016, Democrats cannot be cocky; too often, they find a way to blow an election.
There are all sorts of character flaws in Trump, including that he's an unabashed racist. But he is a good campaigner, especially to his base. True, that base doesn't generally feature the sharpest minds around, but they do turn out, and won't be deterred even with the current plague running amok.
Should Biden select an African-American woman as his vice president, and if Biden's campaign continues working hard across the country to make sure his voters show up, the former vice president could win in a landslide. But not if voters, especially suburban women and African Americans, don't go to the polls.
Turnout will be the key, and there's nothing to indicate that on Nov. 3 we still won't be in the throes of this damned virus that has disrupted everybody's lives.
Yes, Trump mishandled the response to COVID-19. But he's made it clear where the virus is concerned, he's done. The 135,000-plus American deaths doesn't move him at all. He argues that if we just didn't test as much, we wouldn't have as many virus cases. That's a ridiculous statement, and he's been ridiculed for it. The cases are there whether we test or not. Trump is more than just goofy; he's mentally unstable.
So from now to November, Merrill should be working with the governor and other state officials to come up with a plan to make voting safe and easy. The best alternative, of course – the one that scares Republicans to death – is mail-in ballots. But Merrill and others will complain that risks voter fraud, a claim never substantiated in any significant way by the Republicans who are masters at voter suppression.
In November, I won't have the luxury of not really having something to vote for. We must get this pathological narcissist out of the White House, and many of us will put our lives on the line, if necessary, to do it.
It's really up to state officials, led by Merrill, to make sure Alabama voters can do that in as safe a way as possible, and the safest way cannot factor voter suppression into the mix. That may be too big a task for Merrill.