Opinion | Alabama's civil forfeiture laws aren't just unfair, they're un-American

By Josh Moon
Alabama Political Reporter
Last week, Barry Matson, the executive director of the Alabama District Attorneys Association, stood before a Senate committee and said flatly that "rumors" of improper civil asset forfeitures in this state were just not true.
He should try telling that line of bull to Jamey Vibbert.
If you're unfamiliar with the civil asset forfeiture laws of Alabama — and around the country — or if you merely think everything is probably OK because Jeff Sessions, one of the worst people on earth, says they are, let me explain.
Essentially, these laws give law enforcement the ability to seize assets — such as cars, guns, homes, cash, etc. — that it determines has come into the possession of a criminal and because of criminal conduct. For example, the cash was in the criminal's possession as a result of selling drugs.
So, the cops take that property. Ever been riding down the Interstate and see blue lights flashing on an unmarked car, like a Lexus or a Corvette? The cops likely got that car by way of a civil forfeiture case.
Now, I don't think anyone has an issue with those seizures, except maybe the criminal. But here's where the problems arise: there is a very flimsy level of proof that must be met in order for cops to confiscate a person's property and keep it.
That level of proof falls well short of the usual reasonable doubt standard, and the process for civil forfeitures also turns the innocent-until-proven-guilty standard that's the backbone of our legal system on its head.
In fact, the system is so, so flawed that it often results in people who are found innocent of charges expending their personal money in a civil trial, in which they sue the government, in order to FORCE the return of their property. And in such a case, the citizen plaintiff is forced to prove why he or she should be entitled to the return of their property.
It might be the most anti-American process in all of government.
And if you doubt this, have a chat with Vibbert.
Several years ago, Vibbert sold a couple of cars to a guy who he'd never met before. The guy walked onto Vibbert's used car lot, bought two cars and drove away.
A few months later, that guy was arrested for dealing drugs and the cops were at Vibbert's doorstep. Naively, he cooperated, believing he was helping law enforcement lock up a dangerous criminal.
Instead, those law enforcement agents were building a case against him.
Not necessarily because they believed Vibbert was guilty, but because they wanted the $25,000 in cash that had been paid to him. And they only wanted that cash after they learned that seizing the two cars from the drug dealer would cost them about as much as the cars were worth, according to Vibbert, who recently wrote an op-ed for al.com.
So, they arrested Vibbert and seized his money.
A few months later, he was found not guilty. During that trial, he said the judge stated on the record that he didn't believe the civil forfeiture laws should extend to Vibbert.
But that didn't deter the state, which refused to give the money back. Which seems odd, given the very transparent system that Matson told lawmakers about — the one that prevents such injustices.
Vibbert was forced to sue. And by the time he got his money back, Vibbert, the three-time "Ambassador of the Year" for the Dothan Chamber of Commerce, was out about $300,000 and had lost his business.
How could such a thing happen?
Easy answer: Money.
Police departments and sheriffs' offices around the state have come to rely on asset seizures as a means to fund certain things, such as drug task forces. With budgets so tight and this conservative state unwilling to raise taxes to support anything, they're in a crunch.
So, instead of raising taxes, they're sacrificing personal rights. And the willingness to do so, while justifying it by citing money is more than a tad concerning.
An op-ed written by the presidents of the DAs Association and the Sheriffs Association literally asks this question: "What incentive would local police and sheriffs have to invest manpower, resources and time in these operations if they don't receive proceeds to cover their costs?"
Ummm, the incentive of fighting crime?
I'm sorry, but you can't justify every action by pointing to the pile of money it produces. Because, and try to follow me here, that's sort of what criminals do.
Print this piece
Opinion | Facts are stubborn things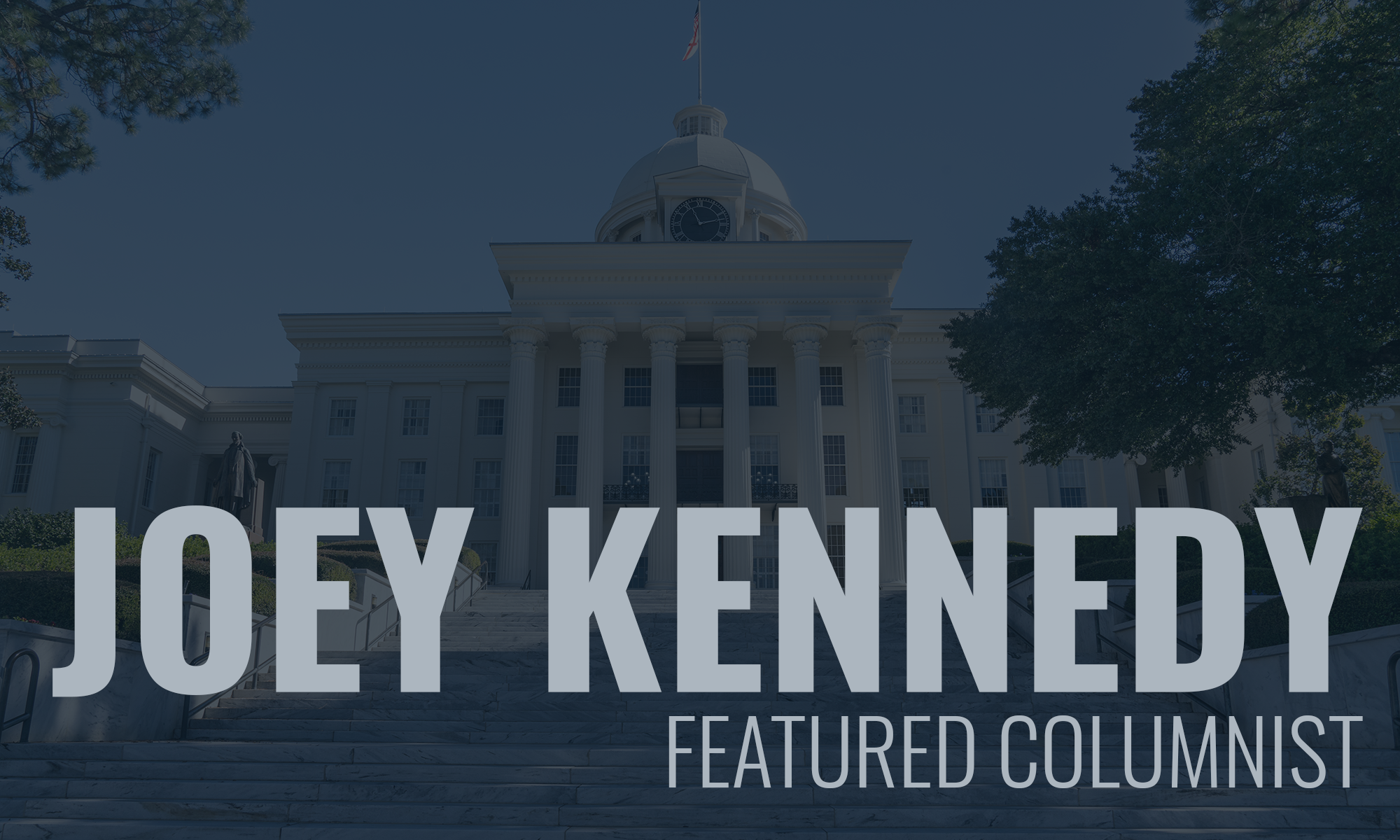 I'm in my 20th year of teaching in the English Department at UAB. I've never taught my primary discipline, journalism, and I really don't have much of a desire to, either.
Yet, in 2017, the leadership of UAB's University Honors Program asked me to be a part of their interdisciplinary faculty for the fall. UHP's fall semesters are themed, and that year, the first year of Donald Trump's term as president, the theme was appropriate: "Evidence and Belief in a Post-Truth Society." For UHP, I was a "communications" (journalism) professor. I taught with a scientist and public health professor, a religion professor, a philosophy professor, a literature professor and a psychology professor.
The students in this program – all 100-plus of them – are among the smartest students on campus. Needless to say, I was intimidated. For my first lecture before the students, I took a Xanax (it's prescribed because I do have anxiety sometimes). The Xanax didn't make me lecture better, but it made me not really care if I screwed up.
I'm sort of a one-trick pony – I teach and write in the only language I know: English. Here, you had neuroscience and biology and chemistry majors galore. And, yes, there were a few English and history and business and engineering students, too. Pretty much every discipline taught at UAB is represented in UHP, and certainly in its umbrella school, the UAB Honors College.
That fall went by quickly. I only took the Xanax for the first lecture. I settled into my groove pretty quickly. But when it was over, I ached for the continued intellectual stimulation I received as a teacher. I'm a lifetime learner, and that program taught me a lot. And I got to teach others a lot, too.
I thought it was a one-shot deal. Until, that is, the program's director, Dr. Michael Sloane, asked me to return in the fall of 2018 to direct the first-year students' literary analyses. And that fall, I was also asked to propose a UHP seminar class for the spring of 2020. I returned last fall to once again direct the first-year literary analysis. And I've been asked to return for first-year LAs again this coming fall.
This semester, I'm teaching the class I proposed, "Media and Social Justice." And I've already got another self-created UHP seminar class scheduled for next spring, "Media and War: Men and Women Making a Difference on the Front Lines."
Unlike my composition and literature classes in the English Department, these seminars have no template. I have to create the teaching as I go. Some days, I'm very confident; others not so much.
I divided the "Media and Social Justice" class into six two-week units: Nellie Bly (mental illness and investigative journalism), The Jungle (food safety and immigration), Jim Crow Lives (the civil rights era and voter suppression), #MeToo (sexual assault and harassment), Black Lives Matters (police and other shootings of people of color), and March for Our Lives (gun violence and sensible gun regulation).
These classes are limited to 16 honors students, but 19 students wanted in my "Media and Social Justice" class, so I have 19 students.
I teach these classes as a communications professor, not an English professor. I direct the literary analyses as a literature professor, not a communications professor.
We're covering historical topics, for sure, but also contemporary topics. It doesn't get any more current than Black Lives Matter, #MeToo, voter suppression, or March for Our Lives.
We don't just talk about the journalism around these topics, but also about other media. For example, I find protest songs for each topic. While it's not on our plate, did you know Trump has inspired a whole catalog of protest songs? Most every president inspires protest songs, though Trump has inspired an awful lot of them.
Maybe at some point, I'll create a "Media and Donald J. Trump" class. There is plenty of material.
The point, though, is that we all should be lifelong learners. I can't tell you how much I've learned from by English students and my honors students, how much the English faculty has taught me, and how much the faculty and directors of the University Honors Program have taught me.
That I get to return the favor by teaching these unique classes says a lot about UAB, and how it values critical thinking and learning.
I hope I never lose my enthusiasm for learning, or become too stubborn to change when the facts point toward another direction. That is our responsibility to the truth. I guess I am stubborn in one way: There are no alternative facts. Facts are truth, reality. The alternative is false, untruth, lies.
Readers, that's a fact, and like me sometimes, facts are stubborn.
Joey Kennedy, a Pulitzer Prize winner, writes a column every week for Alabama Political Reporter. Email: [email protected].
Print this piece