Opinion | Alabama's civil forfeiture laws aren't just unfair, they're un-American

By Josh Moon
Alabama Political Reporter
Last week, Barry Matson, the executive director of the Alabama District Attorneys Association, stood before a Senate committee and said flatly that "rumors" of improper civil asset forfeitures in this state were just not true.
He should try telling that line of bull to Jamey Vibbert.
If you're unfamiliar with the civil asset forfeiture laws of Alabama — and around the country — or if you merely think everything is probably OK because Jeff Sessions, one of the worst people on earth, says they are, let me explain.
Essentially, these laws give law enforcement the ability to seize assets — such as cars, guns, homes, cash, etc. — that it determines has come into the possession of a criminal and because of criminal conduct. For example, the cash was in the criminal's possession as a result of selling drugs.
So, the cops take that property. Ever been riding down the Interstate and see blue lights flashing on an unmarked car, like a Lexus or a Corvette? The cops likely got that car by way of a civil forfeiture case.
Now, I don't think anyone has an issue with those seizures, except maybe the criminal. But here's where the problems arise: there is a very flimsy level of proof that must be met in order for cops to confiscate a person's property and keep it.
That level of proof falls well short of the usual reasonable doubt standard, and the process for civil forfeitures also turns the innocent-until-proven-guilty standard that's the backbone of our legal system on its head.
In fact, the system is so, so flawed that it often results in people who are found innocent of charges expending their personal money in a civil trial, in which they sue the government, in order to FORCE the return of their property. And in such a case, the citizen plaintiff is forced to prove why he or she should be entitled to the return of their property.
It might be the most anti-American process in all of government.
And if you doubt this, have a chat with Vibbert.
Several years ago, Vibbert sold a couple of cars to a guy who he'd never met before. The guy walked onto Vibbert's used car lot, bought two cars and drove away.
A few months later, that guy was arrested for dealing drugs and the cops were at Vibbert's doorstep. Naively, he cooperated, believing he was helping law enforcement lock up a dangerous criminal.
Instead, those law enforcement agents were building a case against him.
Not necessarily because they believed Vibbert was guilty, but because they wanted the $25,000 in cash that had been paid to him. And they only wanted that cash after they learned that seizing the two cars from the drug dealer would cost them about as much as the cars were worth, according to Vibbert, who recently wrote an op-ed for al.com.
So, they arrested Vibbert and seized his money.
A few months later, he was found not guilty. During that trial, he said the judge stated on the record that he didn't believe the civil forfeiture laws should extend to Vibbert.
But that didn't deter the state, which refused to give the money back. Which seems odd, given the very transparent system that Matson told lawmakers about — the one that prevents such injustices.
Vibbert was forced to sue. And by the time he got his money back, Vibbert, the three-time "Ambassador of the Year" for the Dothan Chamber of Commerce, was out about $300,000 and had lost his business.
How could such a thing happen?
Easy answer: Money.
Police departments and sheriffs' offices around the state have come to rely on asset seizures as a means to fund certain things, such as drug task forces. With budgets so tight and this conservative state unwilling to raise taxes to support anything, they're in a crunch.
So, instead of raising taxes, they're sacrificing personal rights. And the willingness to do so, while justifying it by citing money is more than a tad concerning.
An op-ed written by the presidents of the DAs Association and the Sheriffs Association literally asks this question: "What incentive would local police and sheriffs have to invest manpower, resources and time in these operations if they don't receive proceeds to cover their costs?"
Ummm, the incentive of fighting crime?
I'm sorry, but you can't justify every action by pointing to the pile of money it produces. Because, and try to follow me here, that's sort of what criminals do.
Opinion | That climate change hoax is killing us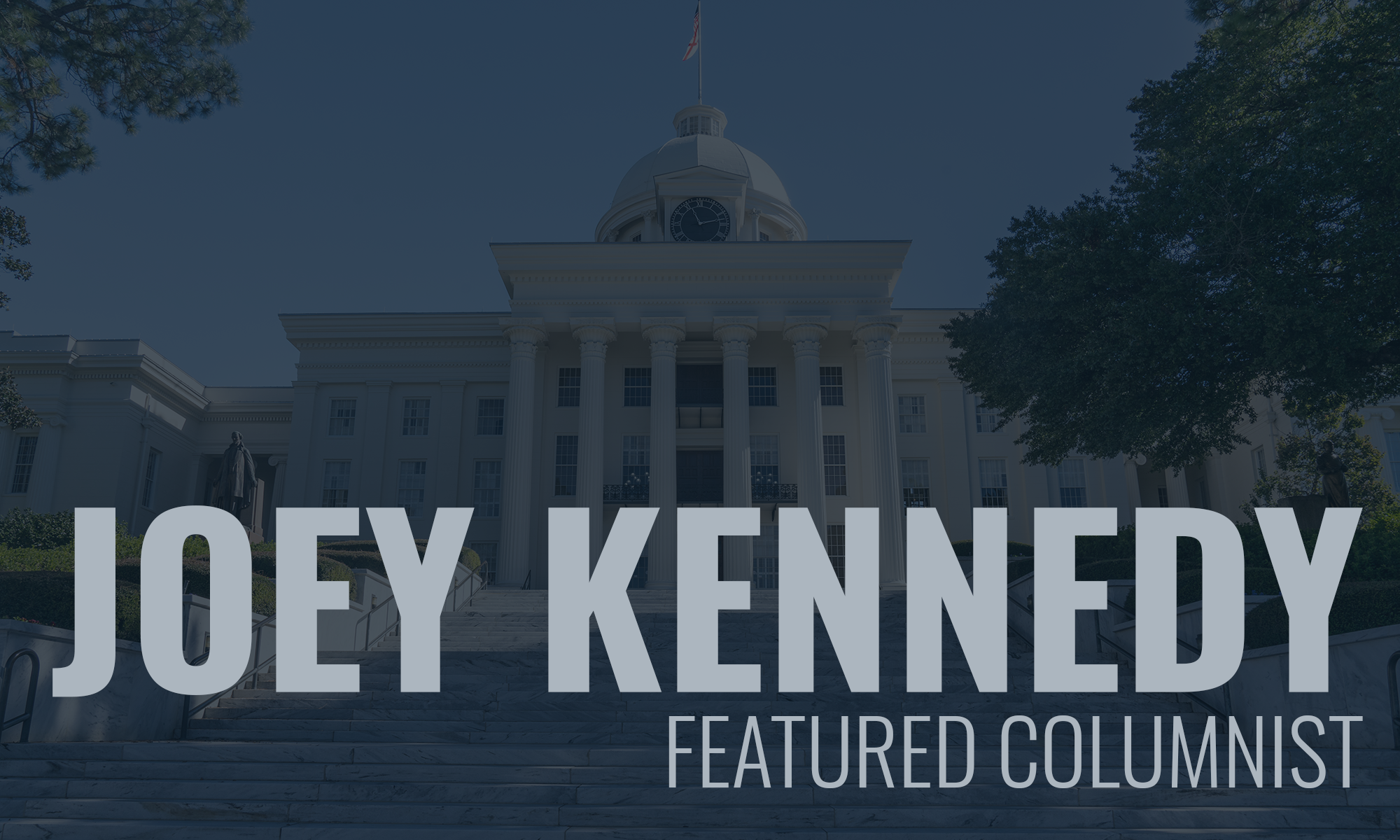 I grew up with hurricanes. For my first 11 years, my parents and I lived on the Texas Gulf Coast, near Beaumont. My father was transferred by the company he worked for, Texas Gulf Sulfur, to deep South Louisiana in 1967. We lived in Houma, in Terrebonne Parish, but Dad worked near Larose, in Lafourche Parish.
Hurricanes were regular events in Southeastern Texas and South Louisiana. Still are, but in much more frequent numbers. And Alabama gets clobbered every so often, most recently yesterday and today. Sally made landfall near Gulf Shores, and you can be assured the damage will be extensive, especially from flooding.
Flooding was a big factor in Texas hurricanes too, when I lived there. Hurricane Carla, in 1961, devastated High Island, not far from our home. Flooding was widespread. Carla was a Category 4 storm. But notably, that September, Carla was only the third named storm of the hurricane season.
This year, we're running out of names. Striking Alabama this week, only a few days after Carla struck Southeastern Texas in 1961, Sally is toward the end of the hurricane alphabet. The National Hurricane Center and World Meteorological Organization are literally running out of names for storms this year.
Earlier this week, and maybe still, there were five named storms in the Atlantic. This is only the second time on record that five named storms are in the Atlantic at the same time. And they're using up the Alphabet. The first time this happened was 1971, at a time when humans were first becoming aware of climate warming.
Little do we know, that before Sally decided to squat on Alabama, Hurricane Paulette made landfall in Bermuda on early Monday morning. There are so many hurricanes around, we can't even keep up with them.
They're like Republican scandals.
Probably more than any other indicator, hurricanes tell the story of climate change, the very real climate change that Donald Trump and many Republicans deny or call a hoax.
Like the COVID-19 Pandemic. Like so many events that Trump and Trump Republicans can't (or won't) believe. Like the corruption that permeates the Trump administration. Like the wildfires destroying the far West Coast states.
That's not climate change, claims Trump. It's because California won't sweep the forests. I call BS. Even on California being responsible for sweeping. Most of the forestland in California is federal land. Most of the burning areas are on or near federal trees. Yet, the state of California spends more money on forest management than the federal government, which owns most of the land. That's the truth. No hoax.
Trump should order secret federal teams of ICE forest sweepers to do their jobs.
The hoax from Republicans and the Trump administration is that crazy antifa hit squads are invading the West Coast to reign terror on the populations there. National security experts continue to assert that white supremacists and nationalists are the most dangerous domestic terror threat. But Trump defends those radicals – "they are very fine people" — because they hold up some mysterious white heritage above all others. If Trump is anything, he's the whitest Angry White Man ever.
Climate change is real. The coronavirus pandemic exists. White nationalists are the most serious domestic terror threat in this country.
Black lives do matter.
Yet, once again and often, Trump shows the orange-hued emperor has no clothes. As Stormy Daniels has previously said, that is not a good look.