Openly gay Marine Corps veteran hopes to fill Patricia Todd's Alabama House seat

By Chip Brownlee
Alabama Political Reporter
Neil Rafferty spent years in the U.S. Marine Corps supporting the Global War on Terrorism. He describes himself as dedicated to public service and community health. And the Birmingham native — who also happens to be openly gay — is hoping to bring that dedication to Montgomery next year.
Rafferty, a research and development director at Birmingham AIDs Outreach, is mounting a campaign to seek the Democratic nomination for Alabama's 54th Legislative District.
State Rep. Patricia Todd, who currently represents State House District 54, became Alabama's first openly gay elected official when she won her election in 2006 — an election that surprised many given Alabama's conservative voting reputation. Earlier this month, she announced she wouldn't be running for re-election after three terms in Montgomery.
When Todd leaves her seat in November, there's a possibility Alabama's LGBT community won't be left without representation in the State House. If Rafferty were to be elected, he would be the first openly gay man to serve in Alabama's Legislature.
"My experience with announcing my candidacy and running has been a very humbling experience because of the outpouring of support that I do have from the community," Rafferty said in an interview with the Alabama Political Reporter.
Running on an agenda that centers on veterans, reliable community health care and moving Birmingham forward, Rafferty said he hopes to not only be a voice for those in the LGBT community but one for everyone in his district and across the state.
"I'll listen, sympathize and work out the problems," Rafferty said. "I'm a problem solver. That's what I like to do."
Rafferty is seeking the Democratic nomination against two other candidates, Jerome Dees, a civil rights and criminal defense attorney from Birmingham, and Jacqueline Gray Miller. No Republicans qualified for the seat.
The Marine Corps veteran, who served from 2005 to 2009 during the era of Don't Ask, Don't Tell, said he believes his time in the military coupled with his experience working community health in Birmingham would be invaluable in Montgomery.
Rafferty's boyfriend, Michael Rudulph, deployed to Iraq as a closeted gay man just a few months after the two met more than 10 years ago. When he came back, Rafferty said he couldn't stand his first love having to go through that experience alone.
"I saw what everything had done to him, how he was feeling transitioning back into civilian life," Rafferty said. "I decided I didn't want him to go through it by himself again."
About four months after deciding he would join — deciding he was willing to experience war or even death for Rudulph — Rafferty graduated Parris Island and was enlisted as a reservist at the age of 19. The two spent several deployments hiding their relationship and their identity from their friends and the military, which at the time, operating under Don't Ask, Don't Tell, prohibited gay men from serving openly.
---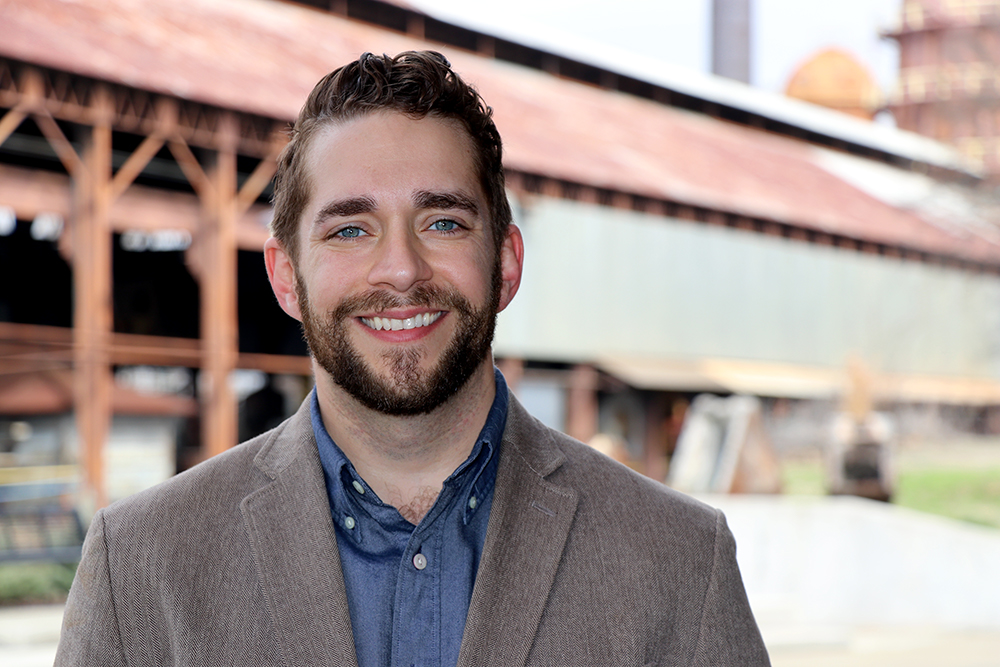 ---
"We didn't lie, we would just not use pronouns. We would speak in vague terms. We would just say we were single," Rafferty said of their relationship, which continues today. "The experience was fulfilling, but also at the same time we got tired of hiding it."
Rafferty was later honorably discharged from the military as a corporal and Rudolph as a sergeant. As a veteran, Rafferty said he can bring a unique perspective to the State House where several lawmakers have served but few are veterans of the wars against terrorism.
"The anniversary of the suicide of one of my close friends was this past week," Rafferty said. "A key problem that veterans face is how to get back into civilian roles, particularly those that have physical or psychological injuries. We have to stop looking at veterans monolithically but as individuals."
Rafferty got his degree in English and political science from UAB but later decided he wanted to be a physician. After shadowing a doctor, he found his way into HIV/AIDs outreach and community health, one of the center points of his platform.
"Throughout that entire process, what I ended up seeing was that there are larger systemic issues facing community health centers," Rafferty said.
If elected, he said he hopes to bring a comprehensive approach to community health to Montgomery, pushing the state Legislature to focus on reliability and access.
On top of community health and veterans issues, Rafferty hopes to move Birmingham forward by ensuring that economic development initiatives work for everyone while shoring up his district's long-established communities.
"We need to make sure that communities can be built up while still preserving the communities that are already there," Rafferty said. "On the state level, it would be making sure that Birmingham remains competitive while preserving the established social networks."
As his campaign moves forward, Rafferty plans to go door-to-door, seeking the support of the community where he has lived and worked for years.
"I'm planning on going to talk to the members of all of these communities and listen, listen to what they have to say, listen to their concerns," Rafferty said.
Primaries are scheduled for June 5 and the general election will follow in November.
Print this piece
House passes General Fund Budget
By Brandon Moseley
Alabama Political Reporter
The Alabama House of Representatives passed the state General Fund Budget on Tuesday.
The General Fund Budget for the 2019 fiscal year is Senate Bill 178. It is sponsored by Sen. Trip Pittman, R-Montrose. State Rep. Steve Clouse, R-Ozark, carried the budget on the House floor. Clouse chairs the House Ways and Means General Fund Committee.
Clouse said, "Last year we monetized the BP settlement money and held over $97 million to this year."
Clouse said that the state is still trying to come up with a solution to the federal lawsuit over the state prisons. The Governor's Office has made some progress after she took over from Gov. Robert Bentley. The supplemental we just passed added $30 million to prisons.
The budget adds $50 million to the Department of Corrections.
Clouse said that the budget increased the money for prisons by $55,680,000 and includes $4.8 million to buy the privately-owned prison facility in Perry County.
Clouse said that the budget raises funding for the judicial system and raises the appropriation for the Forensic Sciences to $11.7 million.
The House passed a committee substitute so the Senate is either going to have to concur with the changes made by the House or a conference committee will have to be appointed. Clouse told reporters that he hoped that it did not have to go to conference.
Clouse said that the budget had added $860,000 to hire more Juvenile Probation Officers. After talking to officials with the court system that was cut in half in the amendment. The amendment also includes some wording the arbiters in the court lawsuit think we need.
The state General Fund Budget, SB178, passed 98-1.
Both budgets have now passed the Alabama House of Representatives.
The 2019 fiscal year begins on Oct. 1, 2018.
In addition to the SGF, the House also passed a supplemental appropriation for the current 2018 budget year. SB175 is also sponsored by Pittman and was carried by Clouse on the floor of the House.
SB175 includes $30 million in additional 2018 money for the Department of Corrections. The Departmental Emergency Fund, the Examiners of Public Accounts, the Insurance Department and Forensic Sciences received additional money.
Clouse said, "We knew dealing with the federal lawsuit was going to be expensive. We are adding $80 million to the Department of Corrections."
State Representative Johnny Mack Morrow, R-Red Bay, said that state Department of Forensics was cut from $14 million to $9 million. "Why are we adding money for DA and courts if we don't have money for forensics to provide evidence? if there is any agency in law enforcement or the court system that should be funded it is Forensics."
The supplemental 2018 appropriation passed 80 to 1.
The House also passed SB203. It was sponsored by Pittman and was carried in the House by State Rep. Ken Johnson, R-Moulton. It raises securities and registration fees for agents and investment advisors. It increases the filing fees for certain management investment companies. Johnson said that those fees had not been adjusted since 2009.
The House also passed SB176, which is an annual appropriation for the Coalition Against Domestic Violence. The bill requires that the agency have an operations plan, audited financial statement, and quarterly and end of year reports. SB176 is sponsored by Pittman and was carried on the House floor by State Rep. Elaine Beech, D-Chatham.
The House passed Senate Bill 185 which gives state employees a cost of living increase in the 2019 budget beginning on October 1. It was sponsored by Sen. Clyde Chambliss, R-Prattville and was being carried on the House floor by state Rep. Dimitri Polizos, R-Montgomery.
Polizos said that this was the first raise for non-education state employees in nine years. It is a 3 percent raise.
SB185 passed 101-0.
Senate Bill 215 gives retired state employees a one time bonus check. SB215 is sponsored by Senator Gerald Dial, R-Lineville, and was carried on the House floor by state Rep. Kerry Rich, R-Guntersville.
Rich said that retired employees will get a bonus $1  for every month that they worked for the state. For employees who retired with 25 years of service that will be a $300 one time bonus. A 20-year retiree would get $240 and a 35-year employee would get $420.
SB215 passed the House 87-0.
The House passed Senate Bill 231, which is the appropriation bill increase amount to the Emergency Forest Fire and Insect and Disease Fund. SB231 is sponsored by Sen. Steve Livingston, R-Scottsboro, and was carried on the House floor by state Rep. Kyle South, R-Fayette.
State Rep. Elaine Beech, D-Chathom, said, "Thank you for bringing this bill my district is full of trees and you never know when a forest fire will hit.
SB231 passed 87-2.
The state of Alabama is unique among the states in that most of the money is earmarked for specific purposes allowing the Legislature little year-to-year flexibility in moving funds around.
The SGF includes appropriations for the Alabama Medicaid Agency, the courts, the Alabama Law Enforcement Agency, the Alabama Department of Corrections, mental health, and most state agencies that are no education related. The Alabama Department of Transportation gets their funding mostly from state fuel taxes.
The Legislature also gives ALEA a portion of the gas taxes. K-12 education, the two year college system, and all the universities get their state support from the education trust fund (ETF) budget. There are also billions of dollars in revenue that are earmarked for a variety of purposes that does not show up in the SGF or ETF budgets.
Examples of that include the Public Service Commission, which collects utility taxes from the industries that it regulates. The PSC is supported entirely by its own revenue streams and contributes $13 million to the SGF. The Secretary of State's Office is entirely funded by its corporate filing and other fees and gets no SGF appropriation.
Clouse warned reporters that part of the reason this budget had so much money was due to the BP oil spill settlement that provided money for the 2018 budget and $97 million for the 2019 budget. Clouse said they elected to make a $13 million repayment to the Alabama Trust fund that was not due until 2020 but that is all that was held over for 2020.
Clouse predicted that the Legislature will have to make some hard decisions about revenue in next year's session.
Print this piece