Opinion | Shelby's leadership demands recognition
By George Clark
President, Manufacture Alabama
Alabama is experiencing an unprecedented era of growth and progress as major industrial and manufacturing interests recognize the value of locating in our beautiful state. Recent announcements from the automotive, aerospace, and other industries herald a new day for Alabama.
In the past year alone, about $5 billion in new investments in the state and 12,000 new jobs have been announced by international firms on their way to Alabama. While this is fantastic news for the industrial and business communities, it is also great news for the working families of Alabama. The state unemployment rate in December was 3.5%, matching the record low set this past November.
Success like this does not happen overnight and it does not happen accidentally. Hard working public servants and civic leaders all across Alabama have toiled long and hard to build the foundation of this success. They all deserve credit.
But there is one person in particular upon whose shoulders our success has been lifted. Alabama's senior Senator Richard Shelby has nourished the economic well-being of this state for nearly four decades. From the aerospace and defense industries in the Tennessee Valley, to the Port of Mobile, to the bio-tech enterprises of Birmingham, Senator Shelby has provided the leadership and foundation for growth. Alabama's major research universities from Tuscaloosa to Auburn to Birmingham to Huntsville are playing robust roles in building our state, with the guiding hand of Richard Shelby clearly visible in support of these institutions.
Simply put, Richard Shelby is a legend and his leadership has helped strengthen Alabama's future for generations to come.
So, it is with bewilderment that I have heard that some members of Alabama's Republican party leadership are contemplating a party resolution censuring Richard Shelby for the position he took in the recent special election for the U.S. Senate in Alabama. Senator Shelby was absolutely true to his party allegiance while at the same time remaining true to his conscience and his moral beliefs. In fact, Richard Shelby displayed a personal courage and commitment to principle that demands admiration and appreciation, not censure.
It is said that "a prophet is not without honor except in his own country." Senator Richard Shelby is recognized by leaders across America and around the world for his accomplishments over the past 40 years. Surely, he deserves that same recognition and deference from the state Republican Party which has benefited greatly from his tenure.
Opinion | On the Nov. 3 ballot, vote "no" on proposed Amendment 1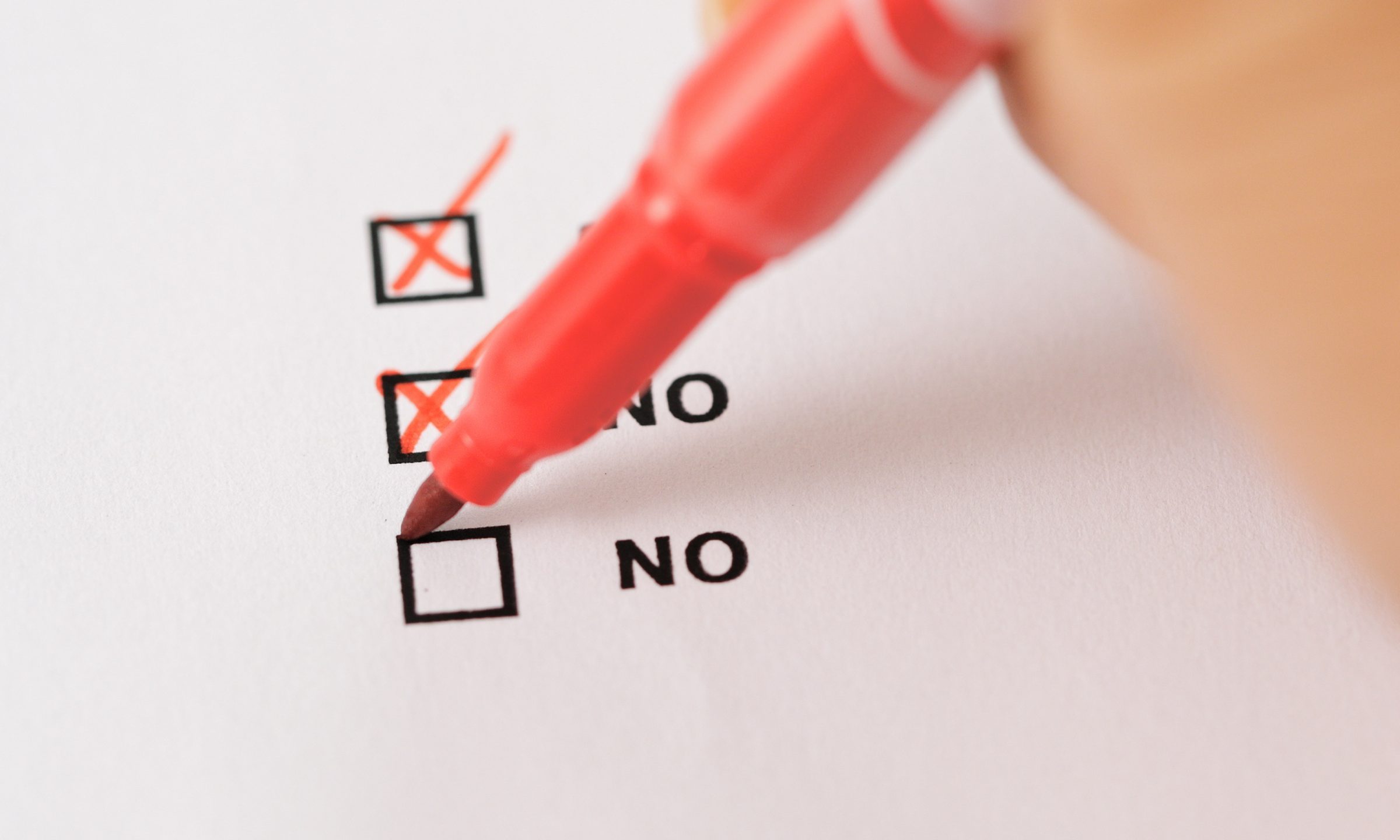 On Nov. 3, 2020, all Alabama voters should vote "no" on proposed Amendment 1. Vote no on Amendment 1 because it could allow state law changes to disenfranchise citizens whom the Legislature does not want to vote. Because Amendment 1 has no practical purpose and because it opens the door to mischief, all voters are urged to vote no.
Currently, the Alabama Constitution provides that "Every citizen of the United States…" has the right to vote in the county where the voter resides. Amendment 1 would delete the word "every" before citizen and replace it with "only a" citizen.
In Alabama, the only United States citizens who cannot vote today are most citizens who have been convicted of a felony of moral turpitude. These felonies are specifically identified in Ala. Code 17-3-30.1.
Without Amendment 1, the Alabama Constitution now says who can vote: every citizen. If voters approve Amendment 1, the Alabama Constitution would only identify a group who cannot vote. With Amendment 1, we, the citizens of the United States in Alabama, thus would lose the state constitutional protection of our voting rights.
In Alabama, no individual who is not a United States citizens can vote in a governmental election. So, Amendment 1 has no impact on non-citizens in Alabama.
Perhaps the purpose of Amendment 1 could be to drive voter turnout of those who mistakenly fear non-citizens can vote. The only other purpose for Amendment 1 would be allowing future Alabama state legislation to disenfranchise groups of Alabama citizens whom a majority of the legislature does not want to vote.
In 2020, the ballots in Florida and Colorado have similar amendments on the ballots. As in Alabama, Citizens Voters, Inc., claims it is responsible for putting these amendments on the ballots in those states. While Citizens Voters' name sounds like it is a good nonprofit, as a 501(c)(4), it has secret political donors. One cannot know who funds Citizen Voters and thus who is behind pushing these amendments with more than $8 million in dark money.
According to Citizen Voter's website, the stated reason for Amendment 1 is that some cities in several other states allow non-citizens to vote. My understanding is that such measures are rare and only apply to voting for local school boards.
And why would a local government's deciding that non-citizens can vote for local school boards be a state constitutional problem? Isn't the good government practice to allow local control of local issues? And again, this issue does not even exist in Alabama.
The bigger question, which makes Amendment 1's danger plain to see, is why eliminate the language protecting "every" citizen's right to vote? For example, Amendment 1 could have proposed "Every citizen and only a citizen" instead of deleting "every" when adding "only a" citizen. Why not leave the "every" citizen language in the Alabama Constitution?
Amendment 1 could allow Alabama new state legislation to disenfranchise some Alabama citizens. Such a change would probably violate federal law. But Alabama has often had voting laws that violated federal law until a lawsuit forced the state of Alabama not to enforce the illegal state voting law.  
The most recent similar law in Alabama might be 2011's HB56, the anti-immigrant law. Both HB56 and Amendment 1 are Alabama state laws that out-of-state interests pushed on us. And HB56 has been largely blocked by federal courts after expensive lawsuits.
Alabama's Nov. 3, 2020, ballot will have six constitutional amendments. On almost all ballots, Amendment 1 will be at the bottom right on the first page (front) of the ballot or will be at the top left on the second page (back) of the ballot.
Let's keep in our state constitution our protection of every voters' right to vote.
Based on Amendment 1's having no practical benefit and its opening many opportunities for mischief, all Alabama voters are strongly urged to vote "no" on Amendment 1.