Opinion | The Montgomery takeover continues to fail

By Josh Moon
Alabama Political Reporter
A scam.
That's what the Alabama State Department of Education's intervention into Montgomery Public Schools is.
From the outrageous hires made by former superintendent Michael Sentance — almost all of whom have now been pushed out, but not before costing the state and the cash-strapped MPS system hundreds of thousands of dollars — to the ignoring of state laws and basic decency by current interim superintendent Ed Richardson, the "takeover" has been an unmitigated disaster that, while plenty costly, has done nothing to better the lives of a single MPS student or teacher.
For the second time during this fiasco, the Alabama Education Association has filed a lawsuit over this boondoggle. The latest one came Friday, and it challenges Richardson's authority to force MPS to sell Georgia Washington School to the Pike Road school system.
It is a power that Richardson clearly does not have under the law.
And that says nothing of the simple indecency of it.
Let me sum up the forced Georgia Washington sell in one long and awful sentence: A white man who once "consulted" with a startup school district that broke away from a minority-heavy district, which has struggled mightily because of a history of racial issues, is attempting to force that minority district to sell a school started by a former slave, and formed to educate black children who were being ignored by the state, to a mostly-white school district.
And it gets worse.
Not only is Richardson demanding that MPS sell that school to Pike Road, he is also making the return of $1.4 million — money from the state that should have gone to MPS but was wrongly sent to PRS — contingent on that sale.
It is deplorable.
Of course, deplorable isn't a legal argument. But property rights are, and that's why AEA is likely to prevail in court.
Following the death of Georgia Washington, the school grounds were conveyed by the trustees to the Montgomery County School Board. Washington is buried on the property.
In the meantime, there is nothing within the school takeover law, aside from broad language that allows the state superintendent to take corrective actions to alleviate financial issues, that provides Richardson with the authority to force MPS, or any other school system, to sell off property. Especially if the county board specifically votes not to sell off that property.
And that brings up another point: MPS is not in some dire financial mess.
For years, the school system has operated without having a month's reserves in the bank. No one cared.
No one from the state ever called over to warn MPS. There were no letters asking why. There was zero concern.
Until, it seems, the state wanted to intervene.
Yet, the first move by ALSDE under Sentance was to make numerous hires of administrators, placing many of them on the MPS payroll.
No extra teachers. No extra books. No extra security officers. And no payroll cuts.
Then Richardson lands in the seat, and suddenly, there are DIRE financial issues of … not enough in reserve. So, the MPS board proposes a few budget cuts to make up the shortfall. Richardson responds by telling them that they've reworked the numbers and the shortfall is actually bigger. So, they need to make more cuts.
And then he drops this nugget of nonsense: MPS will need to cut 200-plus teachers.
It's complete and utter BS.
Yet, this threat — this "we'll have to cut 200 teachers" farce — has become Richardson's answer to every challenge, as though it's true.
In order to save the 200 teachers and get those reserves in the bank, MPS needs to consolidate, Richardson says. Sell off Georgia Washington to PRS, close a few other schools, too, and trim central office staff.
It's a mere coincidence, of course, that this is all occurring at the same time that there's a big charter school push in Montgomery, when charter schools need cheap school buildings in which to operate. What luck!
However, before you hit your knees to thank God for the arrival of charter schools, you should know that we absolutely plan to Alabama the hell out of this process.
Montgomery's first charter was approved a couple of weeks ago. The LEAD Academy. The Charter School Commission that Richardson used to head approved it.
Small problem: the Commission approved it after ignoring the advice from the National Association of Charter School Authorizers, one of the foremost authorities on charter schools and the authority that the Alabama Commission pays to review charter applications.
The NACSA, in its report to the Commission, said LEAD "does not meet the standard for approval," because it failed to fully meet minimum standards in all three subject areas. Among other problems, LEAD's application failed to provide a clear and comprehensive education plan, the board lacked k-12 leadership experience and its financial plan contained assumptions that didn't appear reasonable.
But never mind all of that. Montgomery needs charter schools to sell to a fleeing public so it can pay its bills. So, APPROVED!
Because the answer to Montgomery's failing schools is obviously a charter school that failed the application process.
Look, let's be clear: the Montgomery system has serious problems — problems that have been created over decades because of abuse and neglect and mismanagement and racism and greed. It needs help.
But this takeover, it's just more of the same.
Print this piece
Opinion | With reckless abandon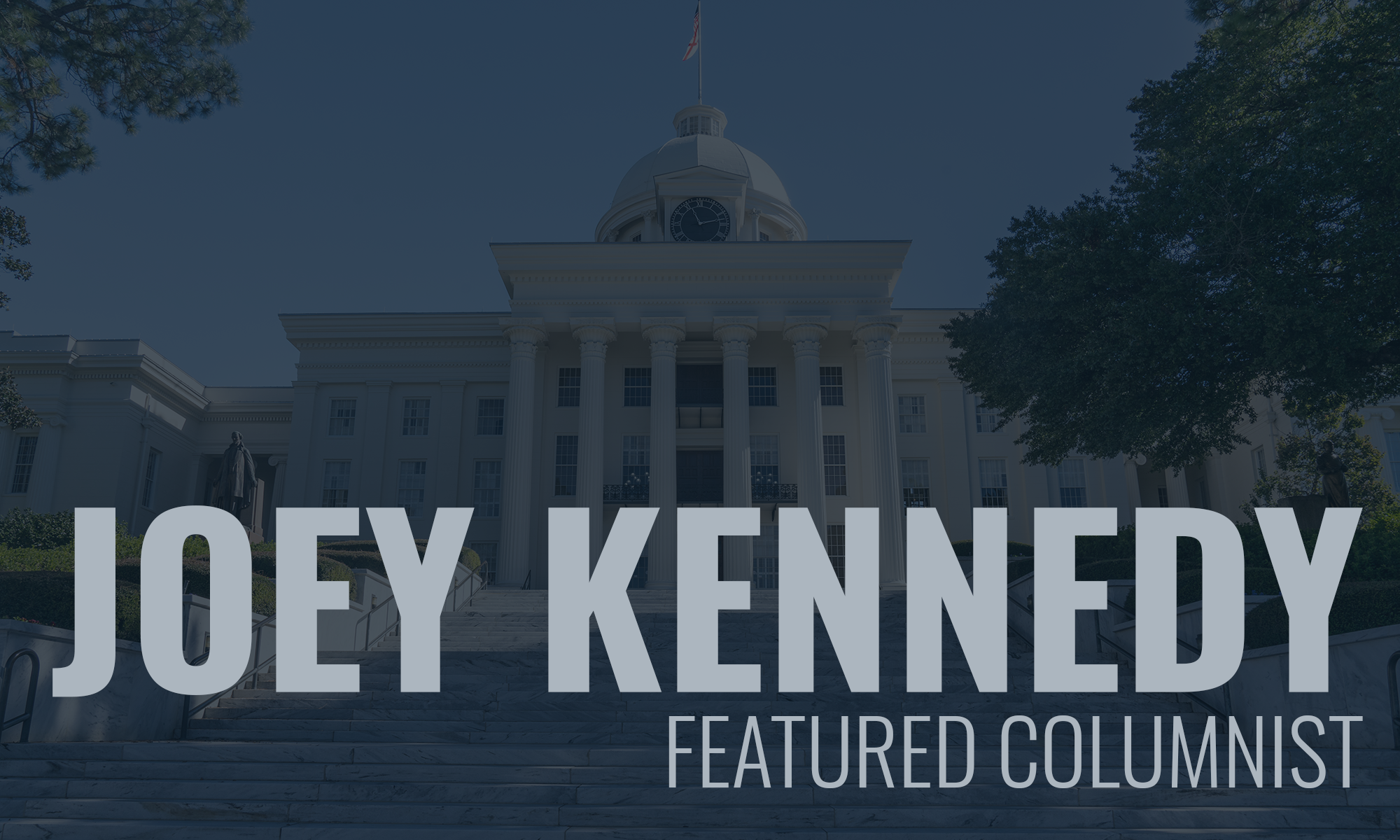 This is Thursday. Since Sunday, we've had more than 1,000 new cases of the novel coronavirus COVID-19 in Alabama. Let that number sink in. Some of those 1,000-plus new cases will end in death or permanent damage. Our caseloads are going up. They're not on a plateau. They are increasing, by more than 1,000 in four days.
Open up!
As I travel to the undisclosed location on UAB's campus where I work on my upcoming classes, write recommendation letters, and prepare for school in the fall, I'm seeing more and more people on the streets. I don't think I have ever seen as many people out walking their dogs or just walking, period. When I visit my corner convenience store to buy a bottle of wine or an emergency bag of dog food, I don my mask and disposable gloves. Yet, even though the store's owners are responsible, requiring social distancing and masks, about half the people I see in the store don't wear masks. I get in and out quickly, throw my gloves in the garbage can outside and sanitize my hands and car surfaces.
As I was driving around working on this story, fewer than half the people I see on the street or entering big-box stores like Wal-Mart or grocery stores, are bothering to wear masks.
Is it simply cabin fever leading desperate people out onto the streets without protective gear during a world pandemic? Have we just decided that more deaths are worth it to restart the economy? We're getting close to 100,000 people killed since February across the country.
The feeble response to the pandemic in Washington, D.C., has caused many unnecessary deaths. This is the legacy of the Trump administration: A wrecked economy, and, before it's over, hundreds of thousands of wrecked families.
I remember Ronald Reagan speaking to the nation after the Challenger explosion, Bill Clinton's response after the Oklahoma City federal building was bombed, George W. Bush's empathy after 9/11, Barack Obama's grief after mass shootings at Sandy Hook in Connecticut and at a church in Charleston, S.C.
Donald Trump lacks any empathy whatsoever. Mostly, he tries to redirect blame to anybody but his administration. Truman's "the buck stops here" has no place in the Trump White House. Maybe "nothing stops here" would be more suited. Trump is so petty that even during a deadly pandemic, he refuses to schedule the long tradition of unveiling his predecessor's White House portrait. (Nothing gets under Trump's orange skin more than a black-skinned man who is far more popular with people in this country than Trump will ever be.)
Parts of all 50 states are reopening; at one point, it seemed Gov. Kay Ivey was taking it slow, but apparently no longer. People are gathering right here in Birmingham and in Alabama, violating social distancing and mask requirements because apparently they don't care.
In too many ways, it appears Trump's pathological narcissism is a novel coronavirus, too, infecting many Americans with anger, hate, and reckless abandon. They swallowed the bleach, so to speak.
That, too, will be this awful man's legacy.
Make America great again? What a joke. It'll take a Democrat to do that. Again.

Joey Kennedy, a Pulitzer Prize winner, writes a column each week for Alabama Political Reporter. Email: [email protected]
Print this piece