Lieutenant governor candidate Will Ainsworth speaks to River Region Republicans

By Brandon Moseley
Alabama Political Reporter
Tuesday, state Rep. Will Ainsworth, R-Guntersville, spoke to the River Region Republican Club at the Farmer's Market Café about his campaign for lieutenant governor.
Ainsworth said he grew up in Boaz, Alabama, where his father is a businessman in the local community.
"I am from the private sector," Ainsworth said, "I have started three businesses versus my opponents who have been in government."
Ainsworth, who introduced a bill to arm educators, said he has a "passion" for education.
"One rural school system has one school resource officer and 18 schools. 'Are those students safe?'" Ainsworth asked. "There needs to be just one entry coming into the school and make sure that the door locks and there needs to be cameras. It make sense to arm some teachers.  One teacher is a deputy sheriff; but under current rules she can't go into a school with a gun.  Over 19 states are doing this including California of all places."
Ainsworth said that teachers are scared that they could do nothing but use their body as a shield when a mass shooter comes to their school.
He said that he supports Pre-K because after talking with kindergarten teachers it is apparent that some parents are not doing their jobs.
Ainsworth said that the schools also need to have technology so that students can compete in the 21st century.
"We have talked about recruiting jobs and selling our state, but we also need to dive into what can we do to expand existing industry," Ainsworth said.
Ainsworth said that he opposed Gov. Robert Bentley when he proposed $800 million in new taxes.
"There are still places to save money in state budgets," Ainsworth said. "One of those is in motor pools. In state government, it is a luxury item to have a sate car; but look at the cost of maintaining them. We could pay mileage and come out ahead."
"I was one of the initial 12 that signed the impeachment articles," Ainsworth said.  "I got threatened in my district over it.  We did not get some road projects."
"I am a conservative fighter," Ainsworth said.
Ainsworth is running for lieutenant governor in the GOP primary, along with Public Service Commission President Twinkle Cavanaugh, and state Sen. Rusty Glover, R-Semmes.
Florence-area Pastor Dr. Will Boyd is running for lieutenant governor as a Democrat.
The River Region Republican Club meets at the fourth Tuesday of each month at the Farmer's Market Café. On  May 5th, they are planning on having a candidate forum.
Print this piece
Sanders campaign seeking Bernie Victory Captains in Alabama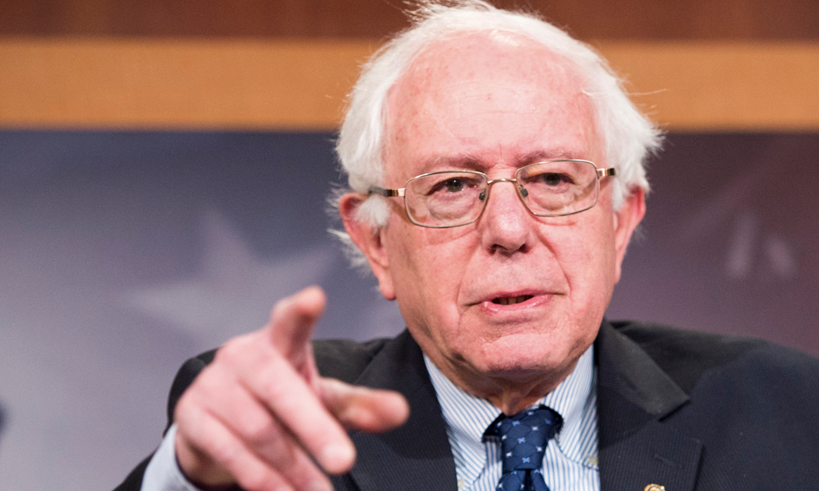 Saturday the Bernie Sanders for President campaign announced that they are seeking Bernie Victory Captains in Alabama who will host at least one Bernie event every week between now and the Alabama presidential primary on March 3.
"As a Bernie Victory Captain, you will host voter contact events like phone banks and Bernie Journeys to the states that vote before us that are vital to securing support for Bernie and our movement," the Sanders campaign wrote in recruiting emails. "You will be working with world-class organizers and dedicated supporters across the country."
"Voting for the Democratic nominee who will take on Trump is well underway," the campaign continued. "We won Iowa and New Hampshire, and mail-in and early voting ballots are being cast across the country. Before we know it, it will be your state's turn to vote! So we're looking for supporters in Alabama to join our Bernie Victory Captain program. Bernie Victory Captains are supporters who can commit to hosting one event a week between now and the Alabama primary."
Bernie Victory Captains are leading teams of people canvassing neighborhoods. They also played important roles in Sanders' win in New Hampshire and close second place finish in Iowa. Sanders had more votes in Iowa than South Bend Mayor Pete Buttigieg; but the Iowa Democratic Party ruled that because Buttigieg won more caucuses that he was the winner of Iowa and not Sanders.
"A volunteer I hosted on a Bernie Journey to New Hampshire this weekend just emailed to tell me she wouldn't have volunteered if she didn't see the event near her. Heartwarming," on Bernie Victory Captain wrote.
"Conquered my fear of canvassing. Hosted my third canvass yesterday and it went GREAT!!" another wrote.
Sanders is a U.S. Senator from Vermont. Though Sanders is an independent and a self-proclaimed socialist he caucuses with Senate Democrats.
The pro-Bernie group: Our Revolution wrote in an email: "The corporate media and the billionaire class have escalated their propaganda against Bernie and our movement."
"Chris Matthews had a near hysterical breakdown on MSNBC about being "executed" in Central Park if Bernie is elected," the group continued. "The former head of Goldman Sachs said that Bernie would "ruin" the American economy. MSNBC pretended that Buttigieg, Klobuchar, and Biden are one candidate to justify not admitting that Bernie is the frontrunner in the presidential primary race."
"As our vision of a just government that represents working people continues to gain momentum, their attacks will only become more vicious," the group continued. "Our Revolution is organizing all over America to support Bernie and a wave of progressive candidates who share our values. Rush a donation now to help us fight back against increasingly desperate corporate propaganda and organize to win in Nevada and all over the country!"
Former Vice President Joe Biden (D) had appeared to be the Democratic frontrunner; but his campaign was rocked by disappointing finishes in both Iowa and New Hampshire. Biden has been stung by GOP criticism that his son Hunter Biden profited from lucrative overseas deal in Ukraine and China off of Biden's tenure as Vice President.
Former New York City Mayor billionaire Michael Bloomberg has assembled a large campaign apparatus that includes hundreds of the Democratic Party's top operatives and strategists. He has spent more than $350 million of his own fortune into a months-long national advertising campaign that has lifted him in the polls as Biden has struggled in the early contests that Bloomberg ignored.
Bloomberg needs one more national poll sanctioned by the Democratic Party to show that he has ten percent support or more for him to participate in the next Democratic debate on Wednesday in Los Vegas. Sanders, Buttigieg, Biden, and U.S. Senators Amy Klobuchar (Minnesota) and Elizabeth Warren (Massachusetts) have already qualified to be on the debate stage.
Congresswoman Terri A Sewell, D-Selma, and U.S. Senator Doug Jones (D) have both endorsed VP Biden. The Alabama Democratic Conference and its leader Alabama Democratic Party Vice Chair for Minority Affairs Joe Reed has endorsed Bloomberg.
The Alabama Democratic Presidential primary will be on March 3.
People in states like California and South Carolina with early voting are already casting their ballots.
Original reporting by the Hill contributed to this report.
Print this piece