Opinion | Marching for sensibility: Ashley Causey is on point

By Joey Kennedy
Alabama Political Reporter
They are idiots.
So, on March 24 in Washington, D.C., there is going to be a huge march, the "March for Our Lives" event, where no doubt thousands of young people (and older) will express their will to do something about gun violence in America.
But not everybody can get to Washington for the march. So chapters of "March for Our Lives" are being set up across the country. Nearly a hundred sister marches are already being planned, one right here in Birmingham.
Ashley Causey, 18, and a senior at Helena High School, stepped forward and is a student leader in the effort to organize the "March for Our Lives-Birmingham" event. She's an amazing young woman.
Ashley says she's always been about organizing. But this is the first opportunity she's had to participate in a nation-changing event like this. And, make no mistake, this is a nation-changing event.
There are going to be other marches in Alabama – maybe in Huntsville or in Montgomery or in Mobile. But the big one will be in Birmingham, a battleground and veteran of world-changing marches, and marches led by young people trying to change the world.
In the fall, Ashley will be attending Montevallo University to major in social work. But for the next few months, she'll be focused on doing something about gun violence, specifically in schools, in Alabama, and in wounded America.
Already, two local meetings have been held to plan the March 24 march in Birmingham. The event will start at Railroad Park at 2 p.m. on that Saturday. The march route is still being planned, but Ashley says that it's important that the state's largest city hold the state's largest march.
"If I could wish it and it'd be true, we'd want everybody in Alabama there," Ashley says. "We're hoping for 4,000 or 5,000 people."
That could happen. Only a short time after the march date and times had been posted on Facebook, more than 400 people had signed up. There will be a website soon for people to register.
"We will have a site where people with disabilities can register, too," she says. "We're going to have a person who can sign for when speeches are given."
Those speeches, Ashley says, will be student led.
Ashley Causey isn't a stranger to involvement. She's president of the Equality Alliance at Helena High School. That group used to be the Gay/Straight Alliance at the school. She's not a stranger to controversy or difficult issues.
I'm a Safe Zone volunteer at UAB, where I teach English. I've been trained in LGBTQ issues, so Ashley and I are on the same page.
But the march in March is not partisan.
Ashley wants anybody, from any political party or perspective, to participate if they understand the group's goals. The big goal: Do something about gun violence in this country.
"We want as many people involved as possible, Republican or Democrat," or whatever, Ashley says. "We realize that's how it's going to get done.
"Obviously, the (National Rifle Association) is a major problem," Ashley continues. "Whenever anybody wants to do research on guns. NRA pays our politicians, so you can't learn the truth."
Whenever anybody wants to do anything on guns, the NRA is the bully.
Ashley says she's proud of the companies who have withdrawn corporate support of the NRA.
"Of course we support the Second Amendment, and nobody wants to take anybody's gun," Ashley says. She means it. Get off your high horse (with your assault weapon).
Does any private citizen need a gun intended to destroy enemies on a battlefield? Does anybody need a magazine that holds 30 deadly, flesh-destroying projectiles?
No. No. Dammit, no!
But, of course, Ashley and her peers are criticized from some quarters. Yes, those, just like the traumatized students who survived the massacre at Marjory Stoneman Douglas High School in Broward County, Fla.
"Well, I mean, we've been on the news a lot," Ashley says. "We've had three or four articles. We are getting news coverage. I started to read the comments, but if you do, it'll drive you crazy."
Yes, it will, and I can say that from personal experience.
But Ashley Causey and her peers are not deterred. They, instead, are determined.
That'll serve them well in the brewing storm.
Now, read the comments, if you dare. Some of them will be awful.
Joey Kennedy, a Pulitzer Prize winner, writes a column every week for Alabama Political Reporter. Email: [email protected]
Print this piece
Opinion | Instead of fixing a school for military kids, how about just fixing the schools for all kids?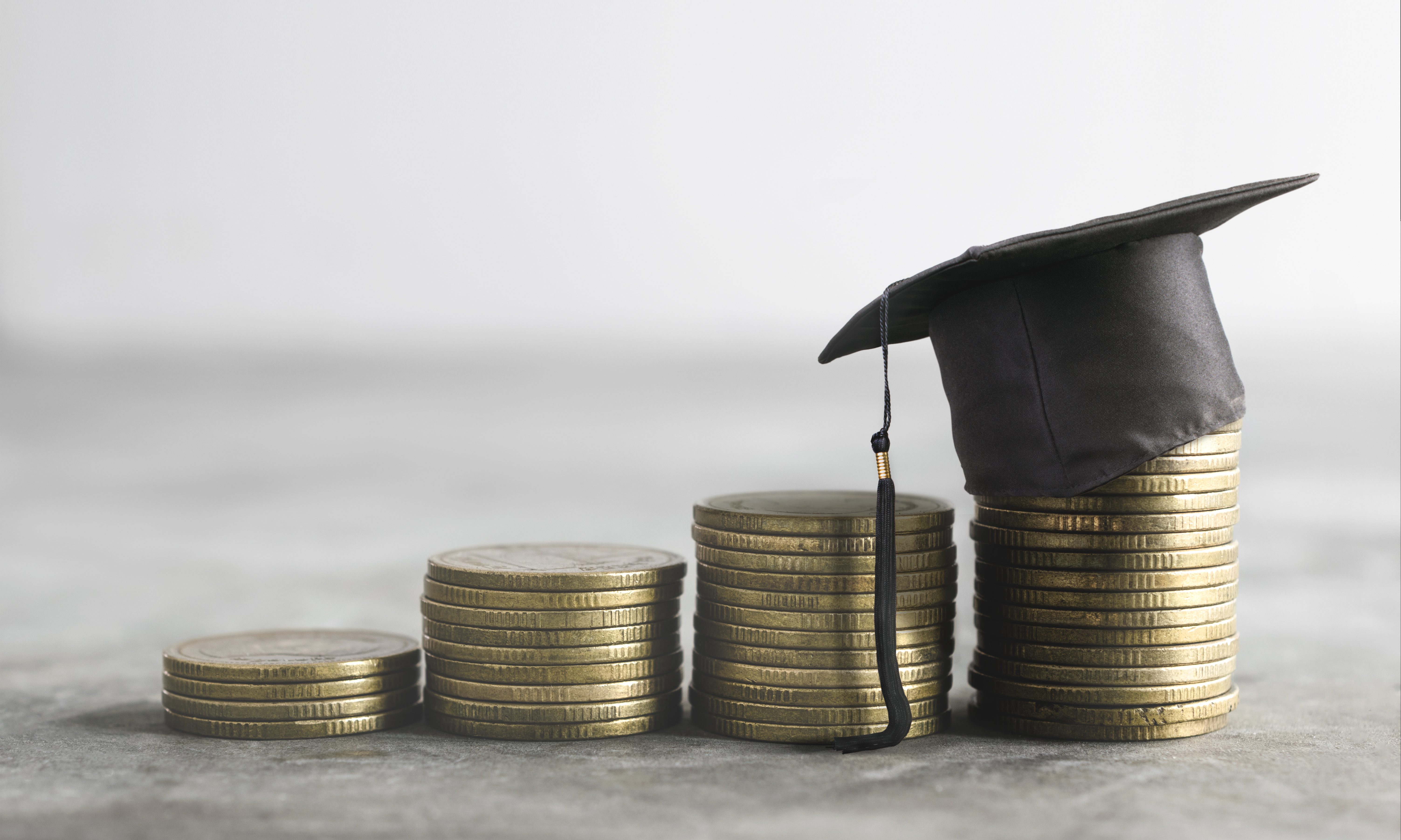 The education of police officers' kids isn't worth any extra effort. 
Same for the kids of nurses and firefighters. Ditto for the kids of preachers and social workers. 
No, in the eyes of the Republican-led Alabama Legislature, the children of this state get what they get and lawmakers aren't going to go out of their way to make sure any of them get a particularly good public education. 
Except, that is, for the kids of active duty military members stationed at bases in this state. 
They matter more. 
So much so that the Alabama Senate last week passed a bill that would create a special school to serve those kids — and only those kids. To provide those kids — and only those kids — with a quality education. 
An education better than the one available right now to the thousands of children who attend troubled school systems, such as the one in Montgomery. 
The charter school bill pushed by Sen. Will Barfoot at the request of Lt. Gov. Will Ainsworth carves out a narrow exception in the Alabama Charter School law, and it gives the right to start a charter school located at or near a military base — a school that will be populated almost exclusively (and in some cases, absolutely exclusively) by the kids of military members. 
The explanation for this bill from Barfoot was surprisingly straightforward. On Tuesday, Ainsworth's office sent information packets around to House members to explain the necessity of the bill. 
In each case, the explanation was essentially this: the Maxwell Air Force Base folks don't like the schools in Montgomery and it's costing the state additional federal dollars because top-level personnel and programs don't want to be in Montgomery. 
And in what has to be the most Alabama response to a public education problem, the solution our lawmakers came up with was to suck millions of dollars out of the budget of the State Education Department budget and hundreds of thousands out of the budget of a struggling district and use it to build a special school that will provide a better level of education to a small group of kids simply because it might generate more federal tax dollars. 
And because having your name attached to a bill that supposedly aids the military looks good, so long as no one thinks about it too hard. 
But in the meantime, as this special school is being built, the hardworking, good people of Montgomery — some of them veterans and Reservists themselves — are left with a school district that is so recognizably bad that the Legislature is about to build a special school to accommodate these kids. 
Seriously, wrap your head around that. 
Look, this will come as a shock to many people, but I like Will Ainsworth. While we disagree on many, many things, I think he's a genuine person who believes he's helping people. 
The problem is that he is too often surrounded by conservatives who think every issue can be solved with a bumper sticker slogan and screaming "free market!" And who too often worry too much about the political optics and too little about the real life effects. 
And Montgomery Public Schools is as real life as it gets.
Right now, there are nearly 30,000 kids in that system. And they need some real, actual help — not the window dressing, money pit BS they've been handed so far through LEAD Academy and the other destined-for-doom charters. And they sure as hell don't need a special charter for military kids to remind them that the school system they attend isn't good enough for the out-of-towners. 
Stop with the facade and fix the school system. 
You people literally have the power and the money to do this. Given the rollbacks of tenure laws and the passage of charter school laws and the Accountability Act, there is nothing that can't be done. 
Listen to your colleagues on the other side, who took tours recently of charter schools in other states — charters that work with underprivileged students and that have remarkable success rates. Hell, visit those charters yourself. Or, even better, visit some states that have high performing public schools in high poverty areas, and steal their ideas. 
But the one thing you cannot do is leave children behind. Whatever your solution, it cannot exclude some segment of the population. It cannot sacrifice this many to save that many. 
That sort of illogical thinking is what landed Montgomery — and many other areas of the state — in their current predicaments. Carving out narrow pathways for a handful of students has never, ever worked. 
Let's stop trying it.
Print this piece