Bill to clarify the role of economic developers passes House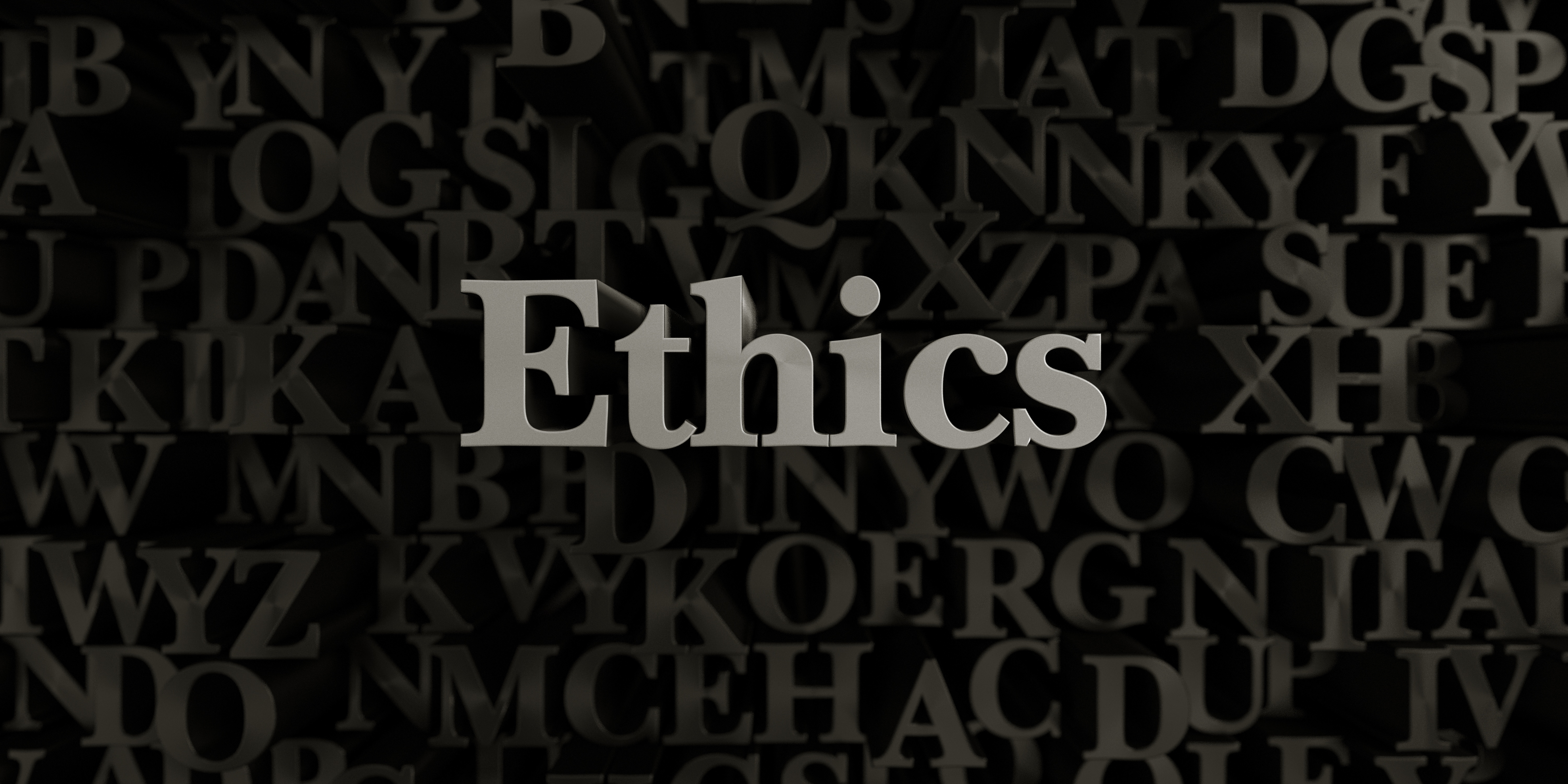 By Brandon Moseley
Alabama Political Reporter
Tuesday, the Alabama House of Representatives passed a controversial bill that specified that economic developers are not lobbyists.
The House Bill 317's sponsor is state Rep. Ken Johnson, R-Moulton. Johnson said that this bill is the Alabama Commerce Department's.
This bill has been widely panned in the media for weakening Alabama's 2010 ethics law.
Johnson said that over the weekend, he met with the Commerce Department and the Attorney General's Department to work out a compromise. Johnson amended the bill to include language drafted by the Attorney General's office.
Johnson blasted media reporting and said that the bill, "Does not weaken our ethics law one bit."
State Rep. Artis "A.J." McCampbell, D-Livingston, said, "There was a rush to change ethics laws in 2010."
Johnson said that the bill, "Defines or clarifies what economic development is."
Johnson added, "There was a lot of unintended consequences with the ethics law of 2010."
Johnson said the question of whether economic developers are lobbyists came up in the last year. The director of the Ethics Commission asked that that we define what economic development versus lobbyist is.
Rep. Alan Harper, R-Northport, praised Johnson for his work on the bill. "We passed it out of committee four or five weeks ago and you have continued to work on it. This clarifies that economic development professionals are not lobbyists."
Rep. Thomas Jackson, D-Thomasville, said, "We couldn't see the damage we were doing to ourselves when we passed that legislation (ethics bill in 2010). I lost a job at a community college because of that."
Rep. Aland Baker, R-Brewton, said, "Thank you for bringing this bill. A lot of times these ethics bills can be misconstrued as weakening, when it just clarifies."
Rep. Patricia Todd, D-Birmingham, said, "I understand the concept of this but also I think this is some of the worst public policy that we do is to pit states against each other and cities against each other in order to bring jobs into our state (referring to offering incentives to companies). We have no clue about the details of some of these deals to bring jobs into our state.
Johnson said, "A legislature should not be just composed of retired people and rich people."
State Rep. Paul Beckman, R-Prattville, said, "Just last week we promised the people of Alabama that we would not change or weaken the Alabama Ethics Law and this is changing the ethics law."
Beckman said that in the last few years we have brought a lot of jobs to Alabama. "What we are dong is working why would we change what we are doing?"
McCampbell said, "Eight years ago they said that everything in Alabama is corrupt. Is this a backdoor way to go back to the good ole boy way of doing things?"
"I stood here at the mike and said then that this was the dumbest thing we could do," state Rep. John Knight, D-Montgomery, said referring to the passage of the ethics law in 2010. "Just like you made a lot of mistakes in 2010 I think there are a lot of mistakes here too. How much does recertification by the ethics commissioner be weighted. It has already been established that recertification does not mean much. Even prosecutors in the DA's office have said that it not mean anything."
Rep. Mary Moore, D-Birmingham, referring to economic developers said, "I have seen where people have gotten some mighty healthy campaign contributions."
Moore added, "Charter school companies recently dumped a lot of money into Birmingham school board races. Now there is a bunch of people on the school board advocating for charter schools."
Rep. Christopher England, D-Birmingham, accused the bill, "Of being piecemeal ethics reform.
"It is amazing how ethics become situational when we are talking about money," England said.
Rep. Mike Jones, R-Andalusia, said, "Is there a reason for this bill? and my answer is about jobs. This is not a clear fix; but it addresses 95 percent of the issues. The bill is very specific about what it does not do and it does not include public officials, lobbyists, or the employees of lobbyists. This thing has been vetted and that is why it has come back."
Jones said, "We are losing our competitive edge. The language in the amendment comes directly from the Attorney General's bill."
Johnson said, "I am hearing reports because other states are saying beware of coming to Alabama because there is some ambiguity. Site selectors are becoming apprehensive because they do not want to have to reveal who they are representing."
Knight said, "There are 105 members of the House. All of us are affected by this."
Knight said that he and no one in the Black Caucus were in on the negotiations on the bill. There are conflicting views on this from the Attorney General's office. The Attorney General is saying one thing and the prosecutors are saying something else. I think you are misleading some people on that recertification issue. I know the prosecutors are saying that won't stand."
Johnson said that if we don't pass the bill, "How many projects how many jobs will be lose between now and the next session.
The bill has passed 79 to 7.
Johnson said that public officials can not be economic developers unless the Director of the Ethics Commission gives them special written approval, which he thought was unlikely.
The Alabama Political Reporter asked Johnson is we did not want elected officials to be economic developers then why not pass a hard ban on an state legislator or their wives working as economic developers?
Johnson told APR that it is public officials and not legislators because they also wanted the rules to apply to county and local officials. Johnson said that the Director of the the Ethics Commission would not give written permission to allow any elected officials to be economic developers.
Johnson said that economic developers had to be certified.
APR asked if there was a state economic developers board that licensed economic developers
Johnson said that he did not know.
APR talked with certified economic developer Nicole Jones.
Nicole Jones (no relation  to Rep. Jones) said that she is certified and is one of the first in the state of Alabama to hold the Government and Economic Development Institute's Economic Development Leadership Certification. Jones focused the core of graduate school research on this topic and has spent a great deal of time over the years completing professional development courses and speaking about economic development throughout Alabama and the nation..
"The bill reads correctly as it states, 'an economic development professional is not a lobbyist,'" Nicole Jones said. "The two professions are different. Economic developers are not lobbyists and should not register as such.  When companies are in the initial stages of potential project or site selection, most of the time they wish to remain confidential for business reasons, hence the reason for nondisclosure agreements (NDAs).  We are under NDAs all of the time.  The ability to trust officials in the public and private sector with whom they interact with throughout the process is a factor companies consider when choosing new sites.  HB317 is critical to maintaining confidentiality as well as the business-friendly climate established throughout our state."
"Conflict-of-interest issues regarding elected officials and their role with outside employment should be addressed with a general law that defines conflict of interest and employment, not HB317," Jones continued.  "There are instances when working as an economic development consultant in the private sector could pose a conflict of interest with holding an elected office, especially as it relates to the distribution of state funds for projects.  (Ultimately, I decided not to run for office this election cycle because I did not want to be misconstrued as to be in a "grey area.")  Either a person is an elected official working on behalf of the State, a consultant contracted to work on behalf of the State or government entity, or a consultant contracted to work on behalf of the business entity applying for incentives."
Nicole Jones told APR, "If a person is an elected official already working on behalf of the State who is also hired to represent a business entity attempting to receive state tax incentives or funding for a project, how can there not be conflict of interest? Once again, the goal of HB317 is to modernize economic development incentive programs, not address ethics issues.  Alabama will benefit from HB317.  Furthermore, in recent years 'economic development' has become an overused and often mis-used term for purposes of political maneuvering, which undermines the discipline, the profession.  Pick who you want to represent; do not double-dip.  Ultimately, then Alabama wins, and isn't that supposed to truly be the end goal of economic development – to improve the economic well-being and quality of life for Alabamians? That is what hundreds of us do every day thoughout our state."
HB317 now moves to the Senate for its consideration.
House passes General Fund Budget
By Brandon Moseley
Alabama Political Reporter
The Alabama House of Representatives passed the state General Fund Budget on Tuesday.
The General Fund Budget for the 2019 fiscal year is Senate Bill 178. It is sponsored by Sen. Trip Pittman, R-Montrose. State Rep. Steve Clouse, R-Ozark, carried the budget on the House floor. Clouse chairs the House Ways and Means General Fund Committee.
Clouse said, "Last year we monetized the BP settlement money and held over $97 million to this year."
Clouse said that the state is still trying to come up with a solution to the federal lawsuit over the state prisons. The Governor's Office has made some progress after she took over from Gov. Robert Bentley. The supplemental we just passed added $30 million to prisons.
The budget adds $50 million to the Department of Corrections.
Clouse said that the budget increased the money for prisons by $55,680,000 and includes $4.8 million to buy the privately-owned prison facility in Perry County.
Clouse said that the budget raises funding for the judicial system and raises the appropriation for the Forensic Sciences to $11.7 million.
The House passed a committee substitute so the Senate is either going to have to concur with the changes made by the House or a conference committee will have to be appointed. Clouse told reporters that he hoped that it did not have to go to conference.
Clouse said that the budget had added $860,000 to hire more Juvenile Probation Officers. After talking to officials with the court system that was cut in half in the amendment. The amendment also includes some wording the arbiters in the court lawsuit think we need.
The state General Fund Budget, SB178, passed 98-1.
Both budgets have now passed the Alabama House of Representatives.
The 2019 fiscal year begins on Oct. 1, 2018.
In addition to the SGF, the House also passed a supplemental appropriation for the current 2018 budget year. SB175 is also sponsored by Pittman and was carried by Clouse on the floor of the House.
SB175 includes $30 million in additional 2018 money for the Department of Corrections. The Departmental Emergency Fund, the Examiners of Public Accounts, the Insurance Department and Forensic Sciences received additional money.
Clouse said, "We knew dealing with the federal lawsuit was going to be expensive. We are adding $80 million to the Department of Corrections."
State Representative Johnny Mack Morrow, R-Red Bay, said that state Department of Forensics was cut from $14 million to $9 million. "Why are we adding money for DA and courts if we don't have money for forensics to provide evidence? if there is any agency in law enforcement or the court system that should be funded it is Forensics."
The supplemental 2018 appropriation passed 80 to 1.
The House also passed SB203. It was sponsored by Pittman and was carried in the House by State Rep. Ken Johnson, R-Moulton. It raises securities and registration fees for agents and investment advisors. It increases the filing fees for certain management investment companies. Johnson said that those fees had not been adjusted since 2009.
The House also passed SB176, which is an annual appropriation for the Coalition Against Domestic Violence. The bill requires that the agency have an operations plan, audited financial statement, and quarterly and end of year reports. SB176 is sponsored by Pittman and was carried on the House floor by State Rep. Elaine Beech, D-Chatham.
The House passed Senate Bill 185 which gives state employees a cost of living increase in the 2019 budget beginning on October 1. It was sponsored by Sen. Clyde Chambliss, R-Prattville and was being carried on the House floor by state Rep. Dimitri Polizos, R-Montgomery.
Polizos said that this was the first raise for non-education state employees in nine years. It is a 3 percent raise.
SB185 passed 101-0.
Senate Bill 215 gives retired state employees a one time bonus check. SB215 is sponsored by Senator Gerald Dial, R-Lineville, and was carried on the House floor by state Rep. Kerry Rich, R-Guntersville.
Rich said that retired employees will get a bonus $1  for every month that they worked for the state. For employees who retired with 25 years of service that will be a $300 one time bonus. A 20-year retiree would get $240 and a 35-year employee would get $420.
SB215 passed the House 87-0.
The House passed Senate Bill 231, which is the appropriation bill increase amount to the Emergency Forest Fire and Insect and Disease Fund. SB231 is sponsored by Sen. Steve Livingston, R-Scottsboro, and was carried on the House floor by state Rep. Kyle South, R-Fayette.
State Rep. Elaine Beech, D-Chathom, said, "Thank you for bringing this bill my district is full of trees and you never know when a forest fire will hit.
SB231 passed 87-2.
The state of Alabama is unique among the states in that most of the money is earmarked for specific purposes allowing the Legislature little year-to-year flexibility in moving funds around.
The SGF includes appropriations for the Alabama Medicaid Agency, the courts, the Alabama Law Enforcement Agency, the Alabama Department of Corrections, mental health, and most state agencies that are no education related. The Alabama Department of Transportation gets their funding mostly from state fuel taxes.
The Legislature also gives ALEA a portion of the gas taxes. K-12 education, the two year college system, and all the universities get their state support from the education trust fund (ETF) budget. There are also billions of dollars in revenue that are earmarked for a variety of purposes that does not show up in the SGF or ETF budgets.
Examples of that include the Public Service Commission, which collects utility taxes from the industries that it regulates. The PSC is supported entirely by its own revenue streams and contributes $13 million to the SGF. The Secretary of State's Office is entirely funded by its corporate filing and other fees and gets no SGF appropriation.
Clouse warned reporters that part of the reason this budget had so much money was due to the BP oil spill settlement that provided money for the 2018 budget and $97 million for the 2019 budget. Clouse said they elected to make a $13 million repayment to the Alabama Trust fund that was not due until 2020 but that is all that was held over for 2020.
Clouse predicted that the Legislature will have to make some hard decisions about revenue in next year's session.