Opinion | Milton McGregor still on the scene

By Steve Flowers
Inside the Statehouse
As the June primaries for our statewide races get closer, there is a lot of media attention and stories written about the power being wielded by special interests, PACs and big money. They focus on the large amount of cash and influence being bet on the horses for governor and the legislature.
The Business Council of Alabama and ALFA are getting prepared to protect their friends and allies and punish their enemies. These two powerful and money laden special interests will be players in the 2018 horse races. Surprisingly, these two pro-business organizations are not riding the same horses in a good many races, especially statewide.
Quietly behind the scenes is another power in Alabama politics, Milton McGregor.  You can bet he is playing ball. McGregor's influence is felt in decision making races in the state from governor to every legislative race. McGregor is the E.F. Hutton of Alabama politics. When he speaks people listen, and more importantly when he speaks politicians listen. He also transcends party. He supports people who are his friends regardless of political party.
He epitomizes the golden rule of politics. He is loyal to his friends. In a day when some people's word is no good, McGregor's is solid as a rock. In politics and business, your word is your bond, and that is why McGregor is revered and respected by the majority of Alabama's political folks.
If McGregor tells someone he is their friend and will support them, they know they can take it to the bank. There is a political maxim used by longtime political veterans who have been in the Legislature for years and have fought major battles over controversial issues – the type of battles where you have to get a good toehold and stakeout your position and stay put.  Thus, the saying is analogous to being in a monumental battle where you get into a foxhole to survive.  Therefore, if a politician says about another that he is someone I would want in my foxhole in a war they are talking about someone they would trust with their life. That saying has been used to describe McGregor on more than one occasion.
Most people assume that Milton McGregor's only interest is gaming. However, he is invested in the Nursing Home industry, the real estate business and farming. He has been successful in each of these endeavors.
McGregor grew up in the Wiregrass. His family was very politically connected, so he got his love for politics honestly. McGregor idolized his older brother, Tom, who was a political icon in the Wiregrass. Tom McGregor was instrumental in electing the legendary George Andrews to Congress. In fact, Tom McGregor got Andrews elected to Congress while he was still overseas in the Navy. Andrews was elected to Congress in the 1940's and served in Congress more than 20 years, became a power and is the reason Fort Rucker is located in Ozark/Enterprise. The elder McGregor was Andrews' right-hand man for more than 20 years.
Milton McGregor loves politics, but he loves his wife of over 50 years, Pat, more than life. He is considered one of the most loyal family men in the state. Unlike many of his so-called religious and pious detractors, there has never been a hint of personal scandal around Milton McGregor.
His generosity is unlimited.  There are stories about his allowing politicians to ride in his luxury airplanes, and they have. The truth is he is doing it more out of friendship rather than for personal gain or favoritism. There are ten times more occasions where he has given free use of his planes with his pilots to shuttle an indigent cancer patient to a hospital to save their life.
Milton reached the point financially, long ago, where he does not need any more money. He plays politics for the love of it. He has given more than $300 million to charities over the years.  That is 300 million dollars more than the Indian casinos have given Alabamians.
My mama always said that you can tell who a real gentleman is by the way he treats the person less fortunate. Milton McGregor epitomizes this quality. He treats the lowest janitor in his racetracks with the same sincerity, warmness and dignity that he does to the wealthiest people in America whom he rubs shoulders with every day.
See you next week.
Steve Flowers is Alabama's leading political columnist. His column appears in over 60 Alabama newspapers. He served 16 years in the state legislature. Steve may be reached at www.steveflowers.us.
Print this piece
Opinion | Open Seat for the 2nd Congressional District will be decided in March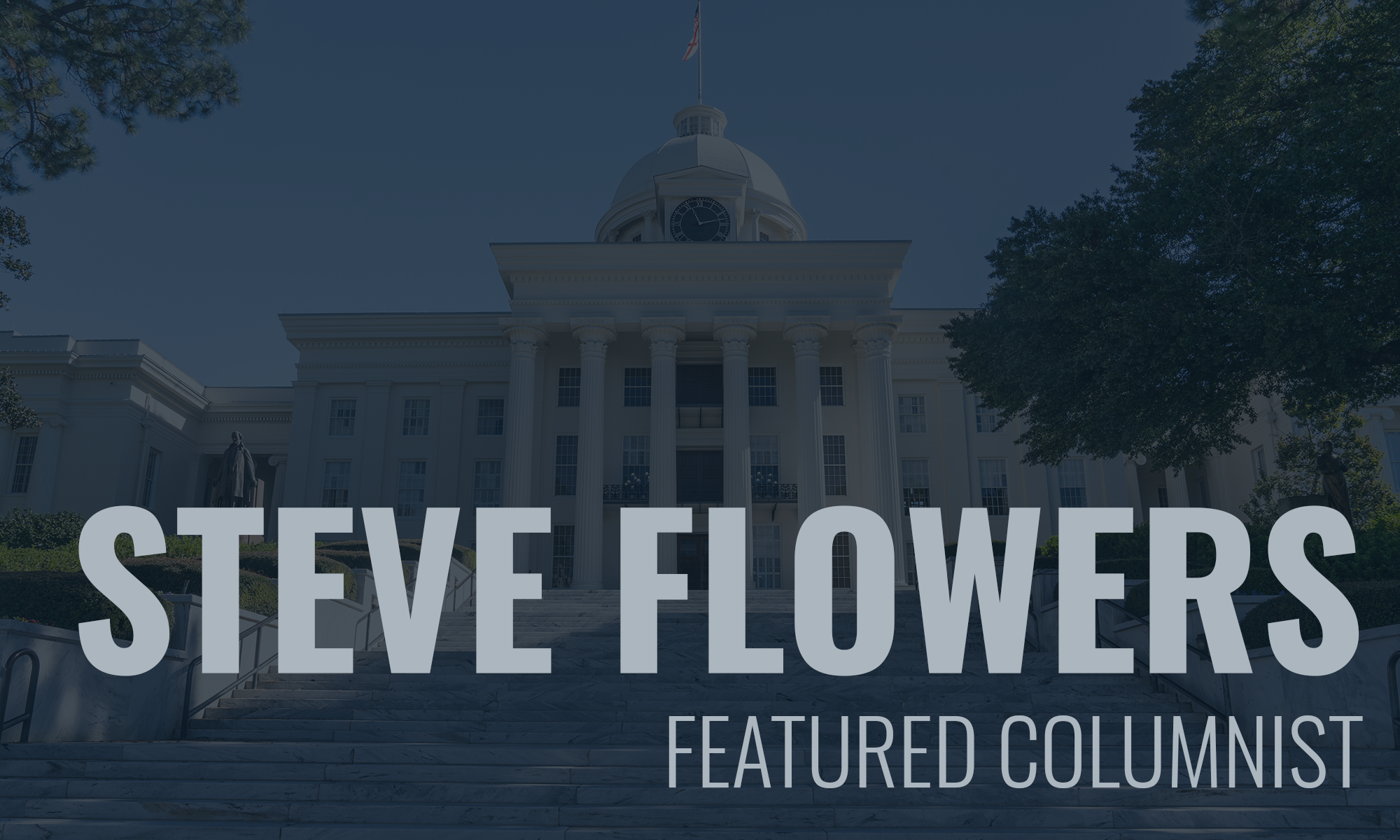 Over the course of history, the second congressional district has been referred to and considered a Montgomery congressional district because the Capital City has comprised the bulk of the population.  In recent years a good many Montgomerians have migrated to the suburban counties of Autauga and Elmore.  Therefore, the district has been refigured to reflect this trend.  Today there are more Republican votes cast in this congressional district in these two counties than from Montgomery.  
Nevertheless the bulk of the population is in what is now referred to as the River Region.  This Montgomery region is coupled with Southeast Alabama and the Wiregrass, which makes it a very conservative Congressional district.  It is a Republican seat and has been since Bill Dickinson won it in the southern Republican Goldwater landslide of 1964.
Bill Dickinson beat longtime sitting Congressman George Grantin 1964, and became the first Republican to be elected since Reconstruction.  Congressman Dickinson stayed in the seat for 28 years.  He rose to be the ranking Republican on the House Armed Services Committee.  Through his influence, not only were the vital military bases – Maxwell/Gunter in Montgomery and Ft. Rucker in the Wiregrass – enhanced, he was also instrumental in bringing Lockheed and Sikorsky plants to the district.  Over the past 100 years, Dickinson has had the most profound effect for the district.
Businessman Terry Everett won the seat in 1992 upon Dickinson's retirement.  He was the first and only Wiregrass person to hold that seat.  Everett served with distinction for 16 years, through 2008.  He was a stalwart Republican and very conservative.
The current Congressional person is Martha Roby, a Republican from Montgomery.  After 10 years in Congress, she said she had enough and chose to not run for reelection this year which leaves the open seat up for grabs.  It is a Republican seat, therefore, the winner of the March 3rd primary and probable March 31 GOP runoff, will go to Washington for at least two years.  
The probable winner of that congressional seat will be Dothan businessman, Jeff Coleman.  He is 53 and has not only been successful running his family's worldwide moving business, hehas been active civically in the Wiregrass. He is at the right time in life to serve in Washington.  His profile is the prototypical scenario for being elected to a Republican Congressional or Senate seat.  Congressional campaign fundraising limits coupled with the fact that Washington PACs do not get involved in primaries but wait until the General Election to place their bets, favors a wealthy candidate.  
Coleman has his own money and dedicated $2 million to the race.  He has followed through on his promise to spend that amount.  Amazingly, he has raised another $1 million.  When all is said and done, he will probably have spent close to $3 million to win this seat in Congress.  Just outspending his challengers by a 10 to 1 amount would be sufficient to win.  However, he has not only spent more than all the others combined, he has outworked them.  He is affable and confident in an unassuming way.  People seem to like him.  He will win.
If Coleman had not entered the race, former Attorney General Troy King would have been favored to win.  Having run several times and being a native of the Wiregrass, King had some inherent name identification.  He has been hampered in this race by lack of fundraising.  However, if there is a runoff, King will more than likely be Coleman's opponent in the March 31 GOP runoff.
Former Enterprise State Representative Barry Moore ran a gallant race against Martha Roby a couple of years ago and got a good vote, most of which came out of Coffee County. He may not do as well in the Wiregrass this time.
There is a dashing young candidate named Jessica Taylor, who is running a good campaign focused on getting free publicity on Fox News as a youthful female candidate.
Whichever candidate wins the seat, there is no question as towhich congressional committees they should aspire –Agriculture and Armed Services because this district is highly dependent on military spending and farming.
Sadly, the winner will probably not have a long tenure in Congress.  Alabama is probably going to lose a Congressional seat after this year's census count.  The logical seat to be altered and probably merged with the current third and first district is the second district.
Folks, the primary election is less than two weeks away.
See you next week.
Steve Flowers is Alabama's leading political columnist. His weekly column appears in over 60 Alabama newspapers. He served 16 years in the state legislature. Steve may be reached at www.steveflowers.us.
Print this piece