Opinion | Greed is threatening the daycare bill again

By Josh Moon
Alabama Political Reporter
It is happening again.
In the bowels of the Alabama State House, where the rancid sausage of state government is put together, the men are scheming again.
Scheming to kill, or severely weaken, the daycare licensing bill.
The same people are involved: Sen. Larry Stutts, the Alabama Eagle Forum and Sen. Shay Shelnutt.
For the last several days, Rep. Pebblin Warren and other advocates for the daycare bill have been meeting with that group of malcontents, listening to their insane demands and trying to come up with some way to placate this group who will apparently go to the mat to prevent churches from spending the money to properly care for and protect defenseless children.
The bill is expected to be on the Senate floor Thursday, but its fate is, at this point, unknown. Which is, quite honestly, astonishing.
Even for this group, the blatant bending to the almighty dollar in this instance is breathtaking.
In case you've forgotten what's being proposed here, let me provide a quick refresher: Warren's bill would force church-affiliated daycares to mostly follow the same rules and regulations as non-church daycares.
That's it.
There's nothing sneaky. No one wants to force the church daycares to bake a cake for a gay wedding.
There's a specific provision within the bill that makes it clear that the guidelines being imposed relate entirely to the safety of the children and that the state will not get involved with curriculum.
But that's not really a problem. And this small band of malcontents know it.
This is about money.
That's what it's always about in Alabama. Even when the people chasing that dollar routinely invoke the name of a man who warned repeatedly of the dangers of valuing money over people.
These daycares churn out a profit for the churches. And because they're not beholden to the same guidelines as non-church daycares, they can often churn out a huge profit.
The math is pretty easy. If a church daycare and a non-church daycare each have 20 kids enrolled, but the non-church daycare is required to employ four, trained workers to watch those kids, while the church daycare employs just Bill, a guy who had a few hours to kill today, guess which one makes more money.
But you know, that's not really a fair example. Because it makes Bill sound semi-competent. And in some cases, the employees, and the administrators, of these "church daycares" are anything but competent, respectable people.
You might recall that we had this debate last year. This same group of people managed to kill the daycare bill.
Less than two months after they did so, a 5-year-old child in Mobile was dead.
Because the "church daycare" he attended didn't run a basic background check on the person driving the daycare van. Had it, it would have learned that its employee had a long criminal record.
Instead, the child was left to suffocate and die in scorching hot van and his small, lifeless body was dumped in some random front yard.
See, that's the sort of thing that licensing prevents.
It also prevents the unintentional poisoning of children (yep, that happened), the burning of children by workers smoking cigarettes too close to them (happened), the near death of dozens of children from extreme food poisoning (happened) and the deaths of children in a fire-trap daycare (happened).
We all know what the right thing is here. And in moments when they're not beholden to special interest groups and lobbyists, Alabama's lawmakers let you know that they also know what's right.
Gov. Kay Ivey did so last August, shortly after the death of the 5-year-old in Mobile. When asked if all church daycares should be regulated, Ivey said she "strongly believes" that all daycares should be licensed by the state.
But that was before campaign season. Before the church-backed lobbying groups and PACs got involved.
These days, Ivey is less forceful. Sources told APR that Ivey told a group of lawmakers that she would take no position on the bill.
When I asked her office directly what her position is, "strongly believes" all daycares should be state licensed morphed into … some other words.
"Governor Ivey remains in favor of improved guidelines for day care facilities in Alabama," the statement from her office read. "She believes more must be done to protect our children and that it is essential we have quality day care staff, rendering quality service."
It is essential.
Unfortunately, with our weak state leadership — from the governor's office on down — bending to the call of money, thousands of Alabama are unlikely to experience that essential service.
Opinion | The inevitable is inevitable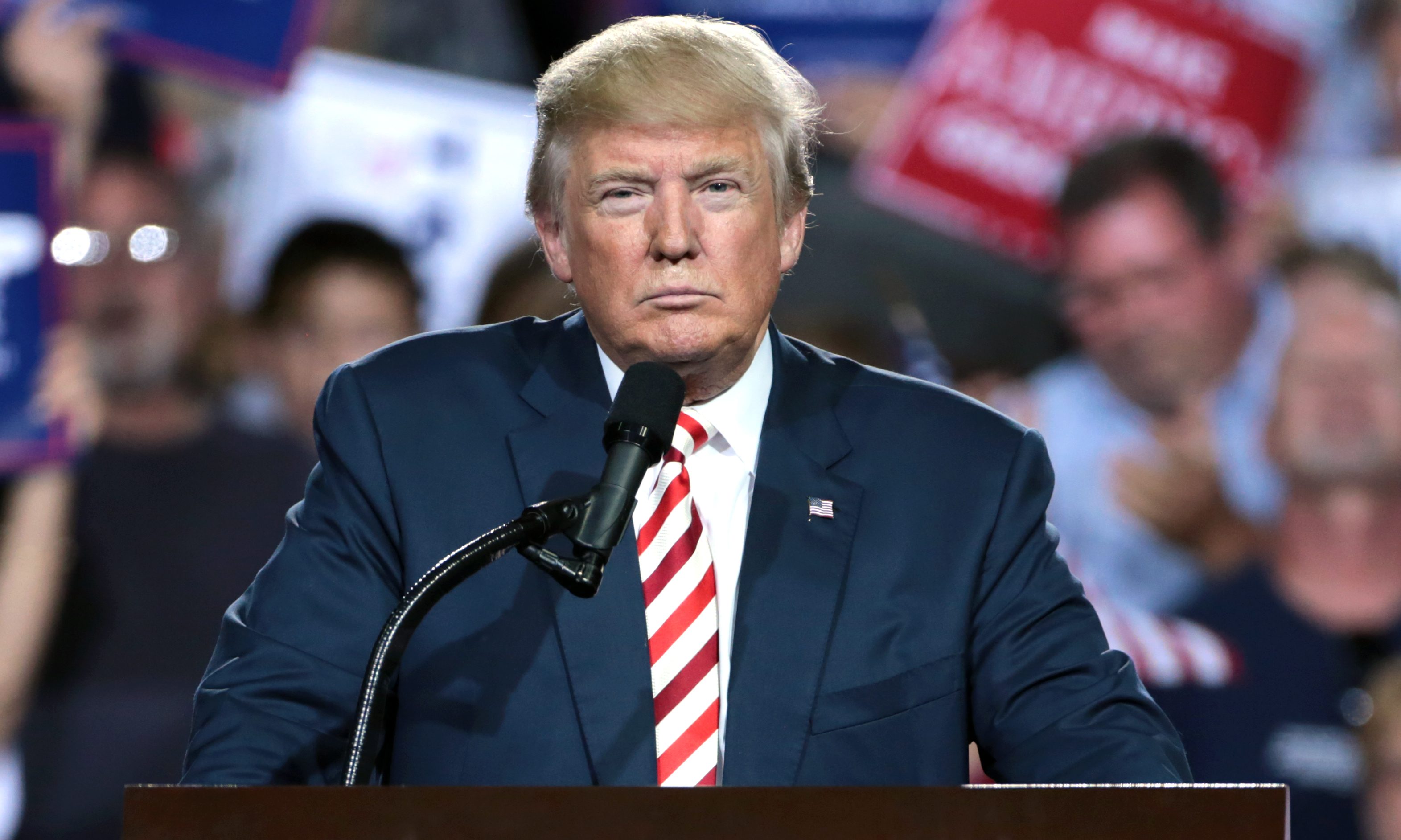 Donald Trump, in full panic mode – and that's dangerous for the nation – floated the idea Thursday morning in (of course) a tweet that perhaps the Nov. 3 election should be delayed.
We knew it was coming. One event Trump does not want this year is an election. He's completely bungled the federal (and state) response to the COVID-19 pandemic, and, in fact, made it much worse. More than 150,000 Americans are dead; hundreds of thousands more permanently injured. That's because Trump basically golfed, held rallies, touted fake cures and treatments for the virus, and, as a result, destroyed the economy and hundreds of thousands, if not millions, of American lives.
Of course, Trump wants to delay the election. He's so dim, he believes that's the only way he can stay in office. Except, like on most things, he's wrong. The president's term ends Jan. 20, 2021. After that, if there isn't a president to inaugurate, that opens the possibility House Speaker Nancy Pelosi could become president. That is choice.
But it won't happen. Because the November General Election will not be delayed. The president can't do it on his own. It takes an act of Congress to move an election. Remember, too, that if the presidential election is delayed, so are the congressional races. That could conceivably keep Republicans in control of the Senate when an election could very well give that control to Democrats.
That won't happen, either. Because the November General Election will not be delayed.
Besides, this nation held elections during the U.S. Civil War and in world wars and during other crises and pandemics.
My bet is both of Alabama's U.S. senators, Richard Shelby and Doug Jones, will oppose moving the election. Jones, a Democrat, is on the ballot against Trump sycophant and former Auburn football coach Tommy Tuberville. Jones wants the matchup, because he's faring well in the polls, and he's clearly the far better candidate. Shelby is a pragmatist. He knows in the long run (and short run, for that matter), there's only a dead end for Trump. Shelby usually will go along to get along, but he broke ranks with other mainstream Republican politicians in 2017 by opposing the election of alleged child predator and former Alabama Chief Justice Roy Moore.
Too bad other Alabama Republicans in Congress are so far up Trump's ample bootie that they won't stand up to him. That's the way of Republicans, though: Party over country; billionaires over the workaday folks. Weirdly, in Alabama, most common folks support Republicans who want to keep them on the margins; Republicans, who want to keep them in their "place."
Here's the real reason Trump would like to see the election postponed:
Trump is terrified. The most important factor to him in the election is himself, and he's going to get clobbered, if polls hold.He needs to somehow save face if there is any way possible, and there likely isn't any way possible. Every day Trump spouts something else offensive, or insulting, or just plain stupid and idiotic. He supports Confederate flags and generals and statues, sends secret police to round up Black Lives Matter protesters, then refuses to accord proper respect to honor the late U.S. Rep. John Lewis, an Alabama native and one of the most distinguished civil rights leaders in the nation.
Former Presidents Bill Clinton, George W. Bush, and Barack Obama attended Lewis' final memorial in Atlanta on Thursday. Trump suggested we delay November's election.
Every day, Trump's support wanes.
The economy is close to complete collapse, and Republicans in the Senate and the president can't figure out the next COVID-19 aid package to help hurting Americans. Democrats in the House passed a plan more than a month ago, a plan to keep unemployment benefits flowing, to support schools, to increase COVID-19 testing. The Republican plan has billions for fighter aircraft, a new FBI building near Trump's Washington hotel, and, yes, more tax breaks for the nation's richest people. Oh, and it slashes federal unemployment support for those workaday Americans from $600 a week to $200 a week. A $1,600 a month pay cut. Nice.
Trump and Republicans have walled themselves into a bad place, and, unlike the president's boondoggle border wall, this wall isn't easily scaled or breached.
Republicans, and especially Trump, want to delay the inevitable. But here's the problem with that: The inevitable is, yes, inevitable.