Lawmaker admits new ethics bill would have saved Mike Hubbard from prosecution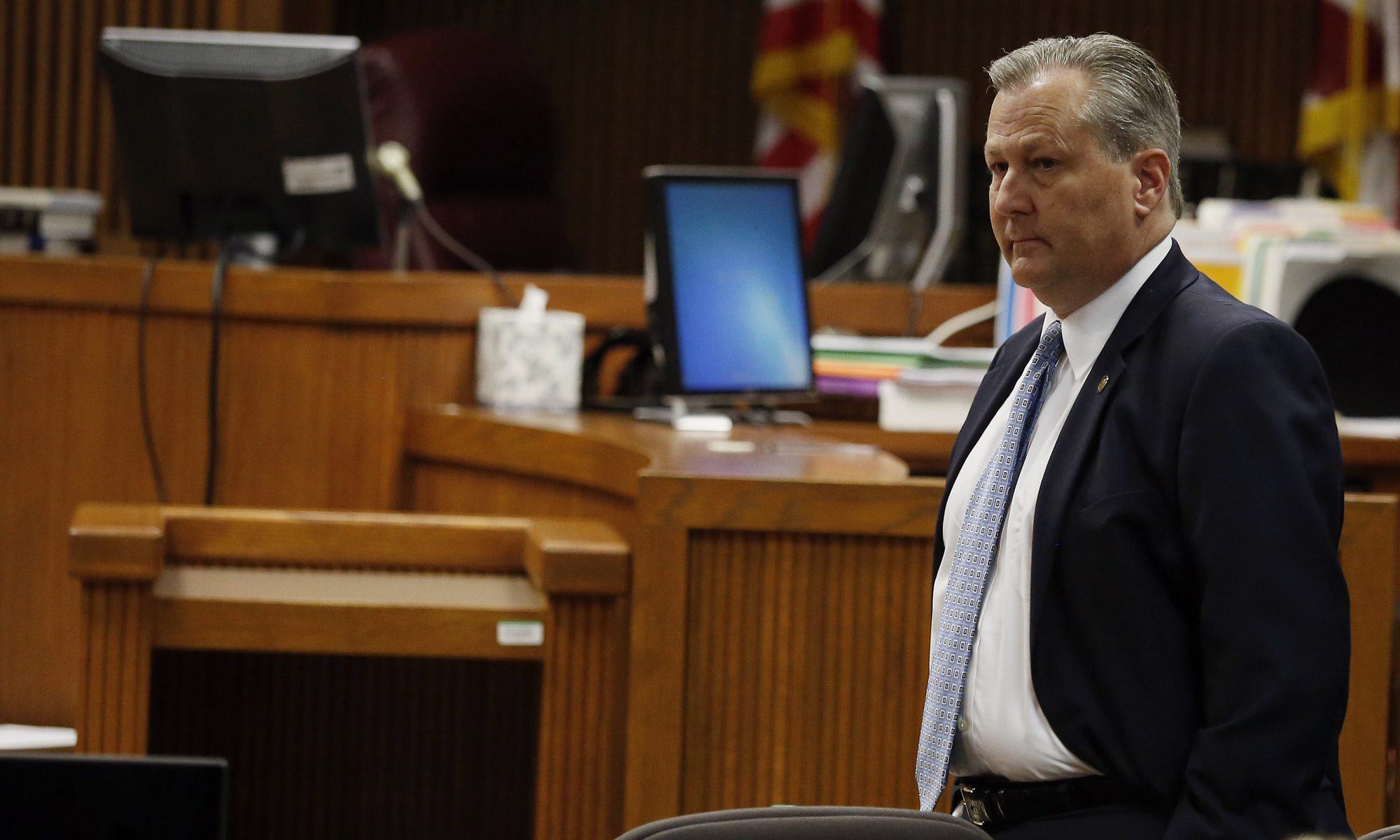 In what may be one of the most brazen acts of upending state ethics laws, Republican Rep. Rich Wingo admitted on Tuesday that his legislation, HB387, is designed to save others from being prosecuted like former Speaker of the House Mike Hubbard.
Wingo, during a floor debate, unwittingly gave the real reasons behind HB387, which was passed in the House this week. "If we had had this bill four or five years ago maybe we could have been spared the embarrassment that this body experienced with the former Speaker," Wingo said.
Here, Wingo is referring to the conviction of then-Republican Speaker of the House Mike Hubbard, who was found guilty of using his office for personal gain by accepting contracts with entities that had business before the state.
As Wingo makes clear, if HB387 had been the law of the land when Hubbard was in office, a simple filing would have allowed him to use his office for personal gain without worry.
During the debate, Rep. Laura Hall, D-Huntsville, asked, "Do we have anybody doing work outside of their regular scope of work?"
Wingo answered, "Yes, I think so."
House OKs bill to clarify consulting contracts by state legislators
So, according to Wingo's answer to Hall, not only does his bill hope to see other legislators avoid Hubbard's fate but also to provide cover for those who may be currently breaking the law.
Wingo's confession that HB387 is intended to inoculate current and future lawmakers from prosecution is frightening enough, but it also may give the Alabama Court of Criminal Appeals just the reason they need to overturn some of Hubbard's felony convictions.
This so-called clarification bill is a sickening example of just how far some legislators will crawl to please the state's business elites. It is also further testimony to how even good lawmakers will shrink from doing their duty.
The bill passed the House with 67 yeas, zero nays and 26 abstentions. Generally abstaining from a vote means the law is loathsome, but the lawmaker is too cowardly to oppose it outright.
Sold as a "notification" requirement, HB387, sponsored by Republicans Wingo and Sen. Trip Pittman, would require that legislators notify the ethics commission if they enter into an employment arrangement that is outside the member's scope of work.
In other words, if a legislator who is a lifelong music teacher suddenly signs a contract to do PR work for a company doing business with the state, all he needs to do is fill out a form and file it with the Ethics Commission.
Keep in mind that under this Republican-supported bill, the Ethics Commission is neither authorized or required to do anything at all with the notification.
Under this vague statute, a simple notification replaces the need for a legislator to seek a formal advisory opinion from the Ethics Commission, as is currently the final check on such contracts. While the commission as presently configured is little more than a rubber stamp for cronyism, it is better than what is offered by HB387.
Alarmingly, the bill doesn't make a distinction between legislators being hired by a principal, which under current law draws a Class III felony charge.
As passed in the House, the bill allows a lawmaker to enter into a contract and receive money, i.e., a paycheck from a principal.
HB387 promises to make the notifications public, but in reality, these contracts would be virtually hidden from news media and citizens. To monitor these notifications would require a daily search of the Ethics Commission database – something few organizations can afford.
This week, two pieces of legislation have passed the House, and any honest observer knows these are bills meant to weaken current law and potentially aid Hubbard, and his fellow travelers.
Businessmen who were forced to testify at Hubbard's trial—or face prosecution themselves—want to do away with the laws that convicted Hubbard. Some of these same men lurk in the shadows pushing these bills through high-powered lobbyists and law firms.
These wealthy businessmen paid good money for Hubbard, and they don't plan on losing on their next investment.
Even now, these elites have found a new "Hubbard," who is gaining power and trust while doing these business giants' bidding under the cover of darkness.
Wingo's bill is designed to aid them in their venture.
Print this piece
"I'm completely isolated": A woman's COVID-19 experience, from her hospital bed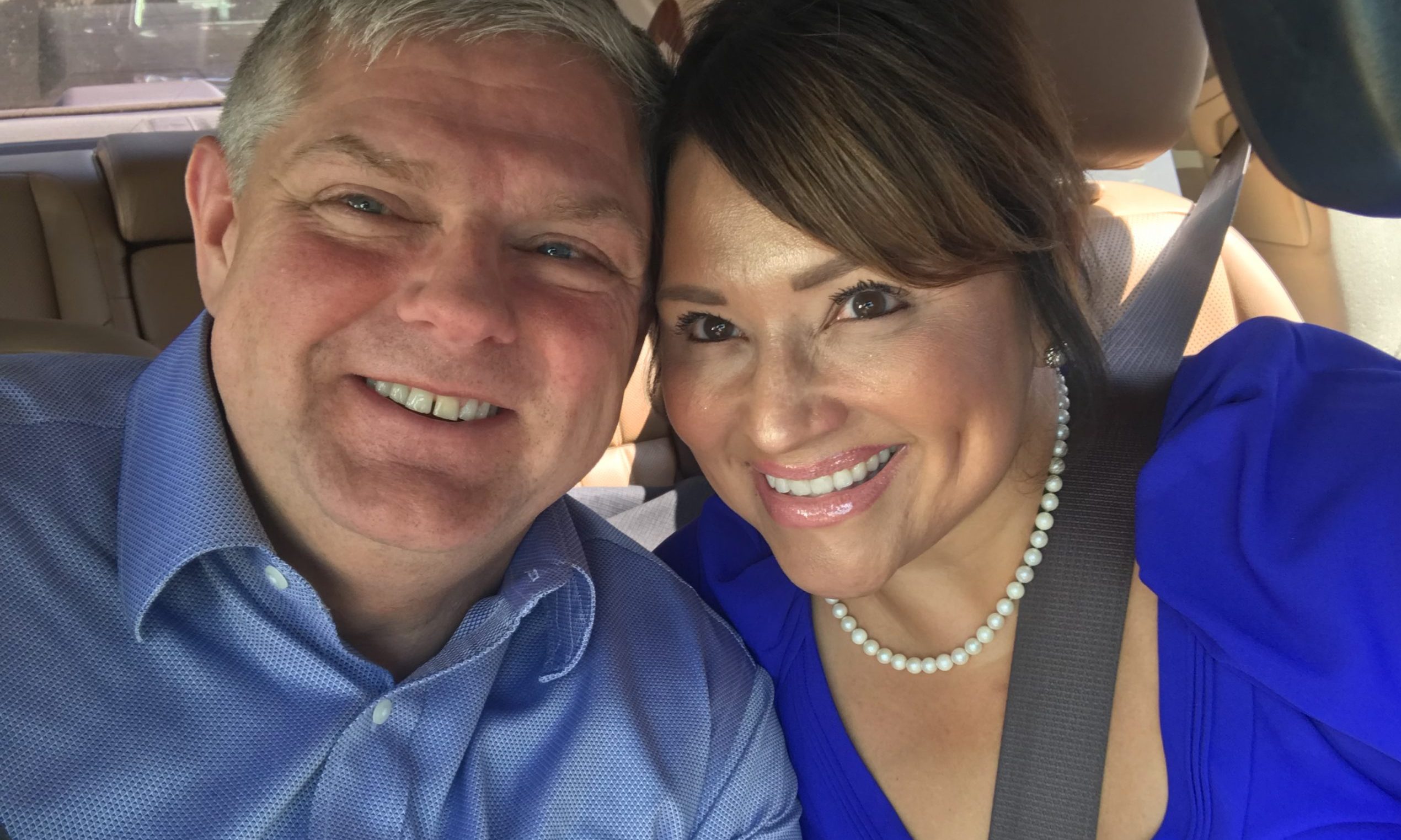 For the past five days, Pamela Franco hasn't seen her fiancé except over FaceTime. She's at UAB's University Hospital on one of the floors set aside for those infected with the novel coronavirus.
Franco's room is a typical hospital room, which she isn't allowed to leave. The exercise she gets is from walking around that limited space.
Franco was admitted on March 23. She says unlike some of the 55-plus other patients, she has actually improved every day. But she still must be on oxygen, and until she's off, she'll remain in the hospital.
Doctors tried to wean her off the oxygen Thursday, but she started coughing, her oxygen level dropped below an acceptable, normal range, and her oxygen flow had to be increased. Today, the oxygen flow is back to the lower setting, and Franco said she feels OK.
Franco doesn't want to be off the oxygen again, though, without somebody monitoring her, because the consequences of no oxygen are the dry, hacking coughs that leave her exhausted but, worse, leave her feeling like she can't breathe.
Before she was admitted last Monday, she had been diagnosed with pneumonia but was sent home when her COVID-19 test came back negative. But after that, she developed a dry cough.
The cough got worse and worse. Her fiancé, Tim Stephens, took her back to the ER, where she was met by a worker in full personal protective gear — a mask, face shield, gloves, scrubs, and a disposable robe over the scrubs.
Stephens was told to stay in the car as Franco was escorted into the hospital. "I have never seen someone cough so violently," Stephens said. "It shook her whole body, and it was non-stop. It was scary to watch, but it was terrifying for her – like drowning in the bed."
"The coughing got so bad, it was making the trunk of my body contort," Franco said. "I don't want to say twisted. But it just made me go into a semi-fetal position."
Stephens said she was whisked into the hospital and immediately admitted. "Like that, she was gone. I haven't seen her since. I wasn't allowed to even say goodbye."
Today, if Franco starts coughing, she calls the nurse to turn up her oxygen immediately because once the cough starts, it's painful and frightening. "There's no phlegm," she said. "I don't have a runny nose. That's the thing about this virus."
She coughs, but the coughs are torture, not productive like a chest cold cough.
Franco is 49 and, before a flu episode earlier in the year, then the COVID-19 this week, she was healthy. She exercises three or four times a week and has been on that routine for 15 years.
"I've only been in the hospital twice my entire life when I've given birth," Franco said. "That's the only time I've had to stay in the hospital."
Franco and Stephens have been engaged since late last year. They live on Birmingham's Southside, and they have not set their wedding date. The couple both sell software for Birmingham-based tech companies.
The novel coronavirus knocked Franco for a loop, though. She's getting better and believes she'll make a full recovery, but she knows she'll have to work back up to her exercise routine after she leaves UAB and the virus is gone from her body.
"I'm completely isolated from everyone," Franco said by telephone from her hospital room.
As of Friday morning, UAB had at least 55 hospitalized COVID-19 patients, and about half of them were on ventilators. Thursday, it was more than 60. Many more are under observation for possible COVID-19 infection.
"When they come in, they come in full gear." Like her greeter at the ER entrance when she was admitted, they wear full gear: Mask, face shield, double gloves, scrubs, and the disposable robe."
The medical staff "are incredible professionals," Franco said. "Every day I'm seen by a doctor or a nurse practitioner. Nurses take vitals and peek into the room. They're treating me very well. I've been impressed. And grateful, because I know they're putting themselves at risk as well every time they walk into the room of any of their patients."
As for how national and state leaders have responded to the pandemic, Franco is frank.
"My own opinion is we were very slow acting," she says. "The only reason why we're having all these cases now is that they were slow.
"And now it's spread," she continues. "We're going to run out of supplies, medication, all sorts of things. It's snowballing. At this point, we're elbows deep. We need to continue the isolation, the quarantines, and let people work from home if they can.
But she doesn't like to be negative and look backward, Franco said.
"They need to do the best they can now to get this under control and to help the people," Franco said. "I was so impressed to see that they have canceled school for the school year. I was very happy to see that they have postponed school for the rest of the year. I feel like that was necessary."
"I want my voice to say to everyone who reads this," Franco said, "at least abide by the rules. Stay separate. Stay quarantined. And wash your hands."
Strangely, two of Franco's sisters, who live in another state, also have been diagnosed with COVID-19, and Franco hasn't seen them since last fall, Stephens said. The oldest sister was in an induced coma in ICU for several days, but is now awake, alert, and recovering, Stephens said.
Stephens, too, is developing that dry cough. He's scheduled to be tested Sunday, but Franco said he hopes he can move it to an earlier day.
"This is not 'just the flu,'" Stephens said. "It is a monster."
Print this piece