Committee gives favorable report to bill allowing Alabamians to surrender their gun rights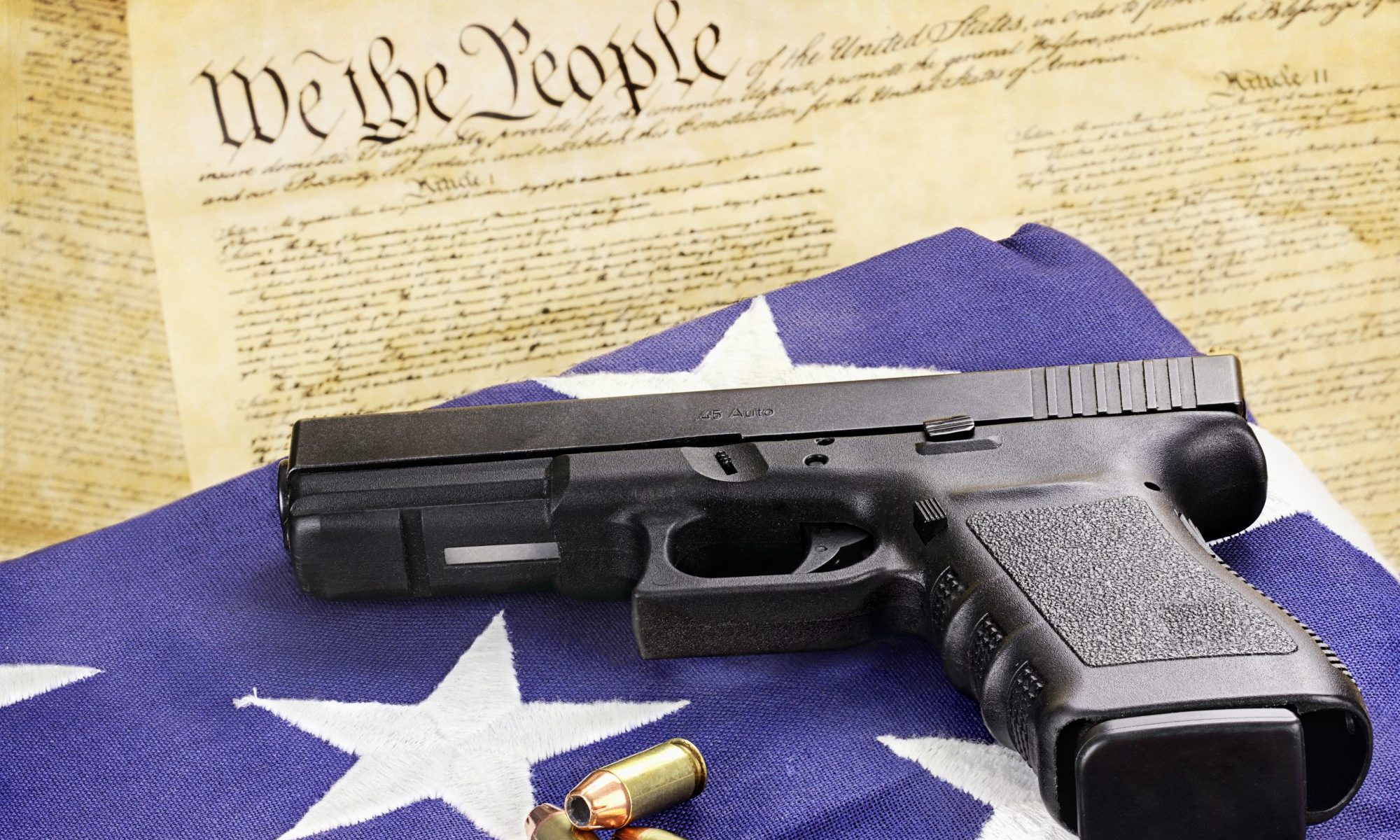 The Senate Judiciary Committee on Wednesday voted to give a favorable report to allow citizens the option to add their own names to the list of people who are barred from purchasing a firearm.
SB376 is sponsored by state Sen. Trip Pittman, R-Montrose.
The bill would create the "Voluntary Alabama Firearms Do Not Sell List" that Alabamians could ask to have their name put on.
Presently, there are federal background checks where convicted felons and people who have previously been involuntarily committed to mental asylums are on a list of persons who may not hold a concealed carry permit or purchase firearms.
Pittman said that his plan is entirely voluntary and later if somebody wanted to have their name removed from the list they could so, but they would face a 21 day waiting list
Dr. Frederick Vars with the University of Alabama said that 20 percent of the populace has some sort of mental illness. A voluntary firearms do not sell list would allow someone who was having violent thoughts or suicidal impulses to protect themselves by putting themselves on a list prohibiting them from being able to purchase a gun.
Dr. Vars referred to the case of Cheryl Hannah who voluntarily checked in to mental hospitals twice. The second time she got out she went and bought a gun and killed herself with it. With this bill, people like Hannah could make it harder for themselves to have access to firearms.
The University of Alabama professor said that 58 Americans die each day from gun suicide and 70 percent of Alabama suicides are with guns. If you make them wait a couple of weeks many will change their minds. Only 10 percent of people who survive a suicide attempt actually die from suicide. It would also bring down the homicide rate.
State Sen. Phil Williams, R-Rainbow City, asked how Pitman came up with the $5000 per weapon fine for selling a weapon to someone on the list.
Dr. Vars said that the $5000 penalty mirrors the federal penalty.
Sen. Vivian Figures, D-Mobile, asked, "How many other states have this in place?"
Dr. Vars answered none but it is on the desk of the governor of Washington, a Democrat, and he is expected to sign it.
The Senate Judiciary Committee gave SB376 a favorable report on a five to three vote.
Merrill defends social media comments, questions motives of Black Lives Matter movement
During the interview, he blamed most of the uproar on "liberal, white women" who have "attacked" him on social media.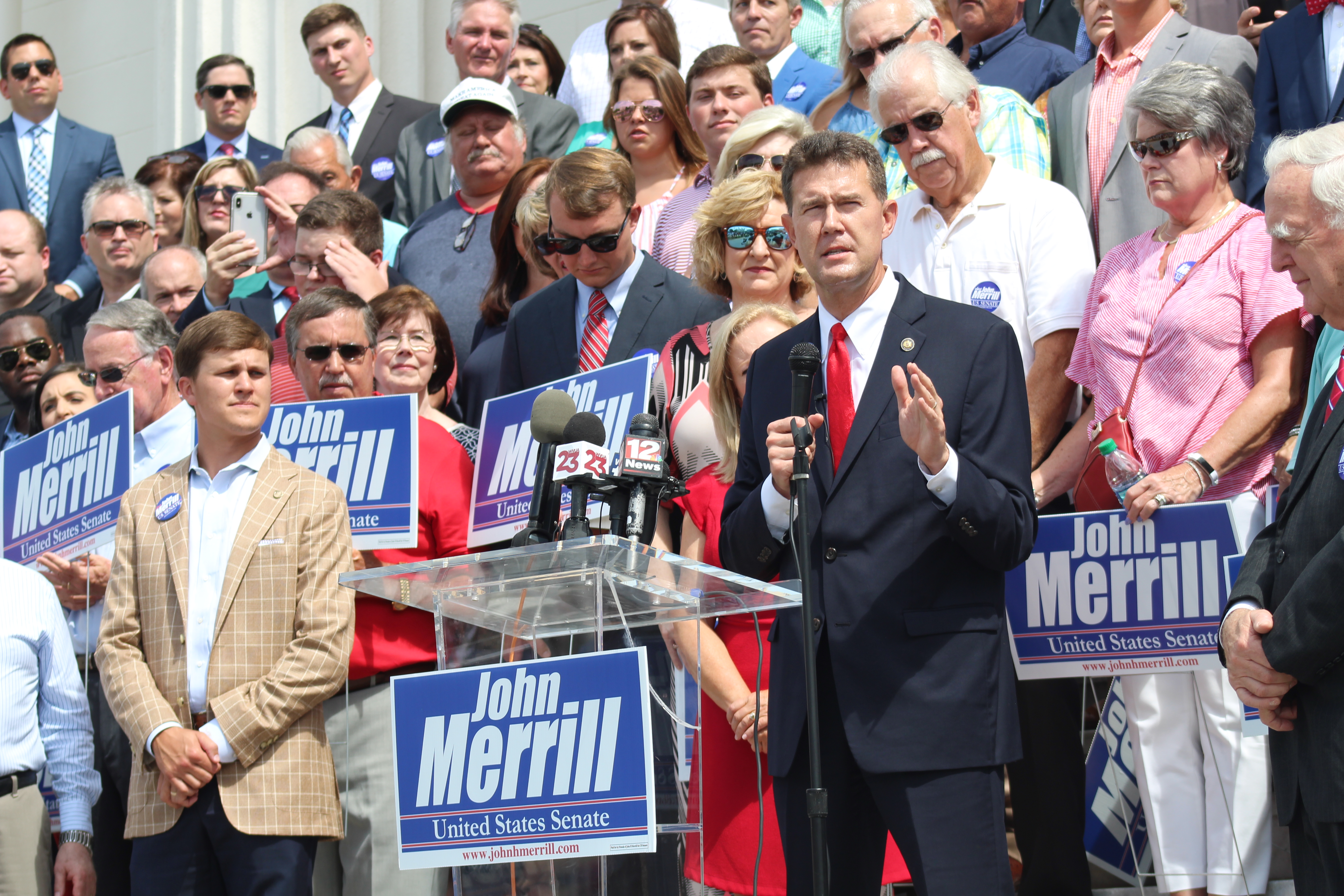 Alabama Secretary of State John Merrill regrets some of his recent controversial comments on social media but he refused to acknowledge that he should be held to a higher standard as an elected official and made no apologies for "defending" himself. 
Merrill took part in a lengthy, wide-ranging interview on the Alabama Politics This Week podcast. The sometimes contentious back-and-forth conversation covered an array of topics, from Merrill's comments — in which he encouraged one man to get a sex change — to his views on race, religion and election fraud claims. 
Merrill has come under fire over the last few weeks for his interactions on social media, and a number of civil rights groups have called for him to either apologize or resign. During the APTW interview, he blamed most of the uproar on "liberal, white women" who have "attacked" him on social media and said he wasn't going to allow someone "to hit me over the head and not fight back."
"You expect me, as an elected official, if someone comes up and knocks me in the head, I'm supposed to just take it? That's your expectation?" Merrill asked. 
Host David Person responded: "My expectation is that you, as a public servant, would have a level of deportment that would be different than the average person."
Merrill acknowledged that he probably went too far in his responses and has since started ignoring or blocking people who attempt to antagonize him. 
Later in the interview, when asked about his retweet of a video and a "war on whites" comment, Merrill said he has since deleted his retweet and that it didn't reflect his true feelings. But when asked about his thoughts on the Black Lives Matter movement, Merrill responded that "all lives matter." He then launched into a biblical explanation of his feelings. 
When Person explained the history and meaning of the BLM movement — and that it doesn't seek to elevate Black lives above anyone, but instead merely wants to see equal value — Merrill responded by stating the BLM movement has been "co-opted."
"I'm afraid to tell you this, but I think there's a number of people across the nation who have co-opted what your intent was — if that was your intent — and they've changed the narrative … and tried to make it something else … which is that Black lives are superior and if you can't agree that Black lives are superior then you have no place in the conversation," Merrill said. 
That is patently false, and the leaders of the BLM movement have taken great care to make equality and acceptance the primary goals of the movement. The false narrative introduced by Merrill — that the BLM movement is somehow racist — is a popular one on right-wing websites and TV shows, but it has been credibly debunked numerous times by numerous reputable sources. 
Merrill also addressed his controversial comments about election fraud, defended claims he made that appear to be false and talked his way around questions about Alabama's voter ID law. 
You can listen to the full interview at the APTW website or you can search for and subscribe to the podcast wherever you get your podcasts.