Sessions fires Deputy FBI Director Andrew McCabe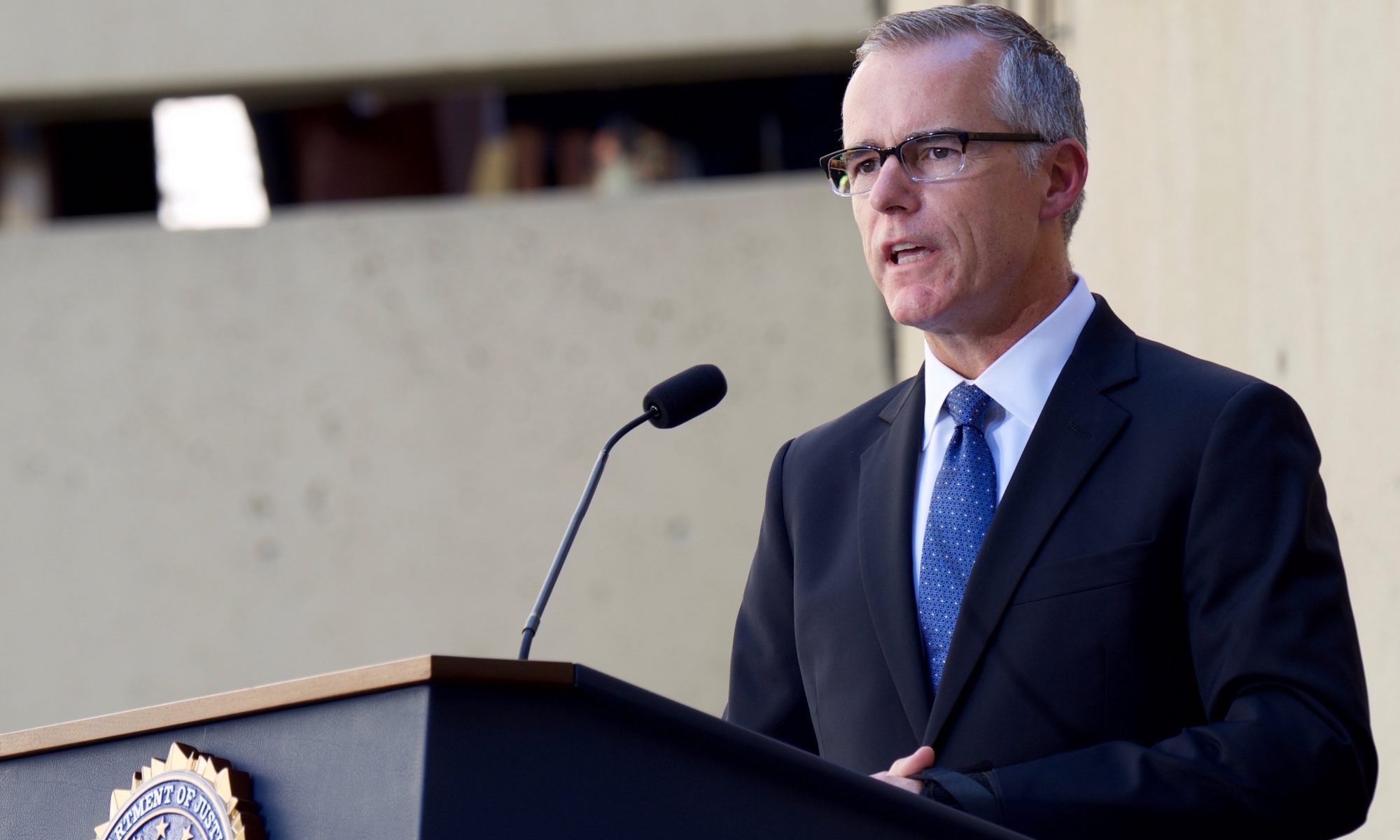 U.S. Attorney General Jeff Sessions on Friday fired FBI Deputy Director Andrew McCabe just hours away from McCabe qualifying for his federal pension.
McCabe was set to retire with full benefits from the powerful Federal Bureau of Investigation (FBI) on Sunday. McCabe had already stepped down as deputy director under pressure in January and has been on a leave of absence as congresional investigators continue to delve deeper into McCabe's conduct in several recent high profile investigations.
Sessions said that the FBI's Office of Professional Responsibility (OPR) and Office of Inspector General (OIG) had found that McCabe made an unauthorized disclosure to the news media and "lacked candor – including under oath – on multiple occasions."
"Pursuant to Department Order 1202, and based on the report of the Inspector General, the findings of the FBI Office of Professional Responsibility, and the recommendation of the Department's senior career official, I have terminated the employment of Andrew McCabe effective immediately," Sessions wrote in a statement.
McCabe's dismissal was recommended by the FBI's Office of Professional Responsibility after an investigation by Justice Department Inspector General Michael Horowitz found that McCabe was not cooperative into their investigation.
The OIG is looking at a number of events that McCabe was involved in includes an investigation into a decision he made in 2016 to allow FBI officials to speak with reporters about an investigation into the Clinton Foundation.
"I am being singled out and treated this way because of the role I played, the actions I took, and the events I witnessed in the aftermath of the firing of James Comey," McCabe said in a statement. "This attack on my credibility is one part of a larger effort … to taint the FBI, law enforcement, and intelligence professionals more generally."
The OIG's report has not been made public.
McCabe now admits that he did leak information to a former Wall Street Journal reporter, but he claims that it was an authorized release of information rather than an illegal leak. Investigators claim that they were misled by McCabe.
The investigation is also looking into what, if anything, McCabe may have done in order for his wife's campaign for state Senate to be funded by longtime Clinton associate turned Virginia Gov. Terry McAuliffe.
U.S. Sens. Chuck Grassley, R-Iowa, and Lindsey Graham, R-S.C., are urging Sessions to appoint a special counsel to investigate allegations of FBI misconduct. McCabe presumably would be a central figure in that investigation.
"I would like to suggest to you that you use the word special counsel, yes, because that's what it is," Grassley said. "But we are thinking in terms of a special counsel to work with the inspector general. We have all kinds of confidence in the inspector general's work. We know he's a good person. We know he is doing good work, digs in deep. He's got a staff of maybe about 400 but he doesn't have the capability of working with people that have left the Justice Department. He can only bring in those people that are already in government to investigate. And this special counsel working in a team, and I want to emphasize the word "team", with the inspector general, will give him the tools he needs to get all the information that we are asking him to get. And we sent him 30 questions that we want investigated."
"The chairman and I have looked real close at the FBI investigation of the Clinton e-mail scandal and I have come away believing that it was shoddily done; that there were conflicts of interest, that there was political bias that may have resulted in giving Clinton a pass," Graham charged. "The Steele dossier was paid for by the Democratic Party through Fusion GPS. Mr. Christopher Steele had associates in Russia they could have easily compromised him. And we believe the FISA warrant process was abused."
McCabe meanwhile claims that he is being targeted because of what he knew about James Comey's firing.  Special Counsel Robert Mueller is reportedly looking into whether or not Coulee's firing by President Donald Trump might be obstruction of the investigation into whether or not the Trump campaign colluded with agents of the Russian government in the 2016 election.
Graham said that the Senate Intelligence Committee found no evidence of collusion.
Trump praised the decision to fire McCabe on Twitter.
"Andrew McCabe FIRED, a great day for the hard working men and women of the FBI – A great day for Democracy. Sanctimonious James Comey was his boss and made McCabe look like a choirboy. He knew all about the lies and corruption going on at the highest levels of the FBI!" Trump tweeted.
McCabe fired back.
"For the last year and a half, my family and I have been the targets of an unrelenting assault on our reputation and my service to this country," McCabe wrote. "Articles too numerous to count have leveled every sort of false, defamatory and degrading allegations against us. The President's tweets have amplified and exacerbated it all. [Trump] called for my firing. He called for me to be stripped of my pension after more than 20 years of service. And all along we have said nothing, never wanting to distract from the mission of the FBI by addressing the lies told and repeated about us. No more."
Trump and some Republicans believe that the FBI was used as a political weapon by the Obama Administration.  While the FBI cleared Hillary Clinton of any wrongdoing in the use of her private email server, her decision to allow Russia to buy U.S. uranium reserves, her fundraising for the Clinton Foundation from foreign governments while secretary of state, and her often conflicting testimony under oath; it used the Steele dossier (paid for by the Democratic National Committee and the Hillary Clinton Campaign) to obtain a secret FISA warrant to listen to communications by the Trump campaign.
Segments of phone conversations by members of the Trump transition team were monitored by the secretive National Security Agency and then released to reporters with the New York Times and other news sources to discredit members of the incoming administration's team.
Republicans argue that the decision to appoint former FBI director Robert Mueller as special counsel to investigate allegations of collusion between the Trump campaign and Russian nationals, perhaps tied to Russian intelligence agencies is based on that flawed Steele dossier that the DNC and the Clinton campaign paid a former British intelligence agent to write and is a political hit piece rather than an accurate intelligence source.
Sessions previously was a U.S. senator from Alabama. He has also served as Alabama Attorney General, Chairman of the Alabama Republican Party, and U.S. attorney in Alabama. Sessions was arguably the most popular elected official in the state in decades. Sessions was the first U.S. senator to endorse Trump for president.
Original reporting by Reuters, the Hill, and Fox News contributed to this report.
Print this piece
Lawmaker files bill to ban treatments for transgender kids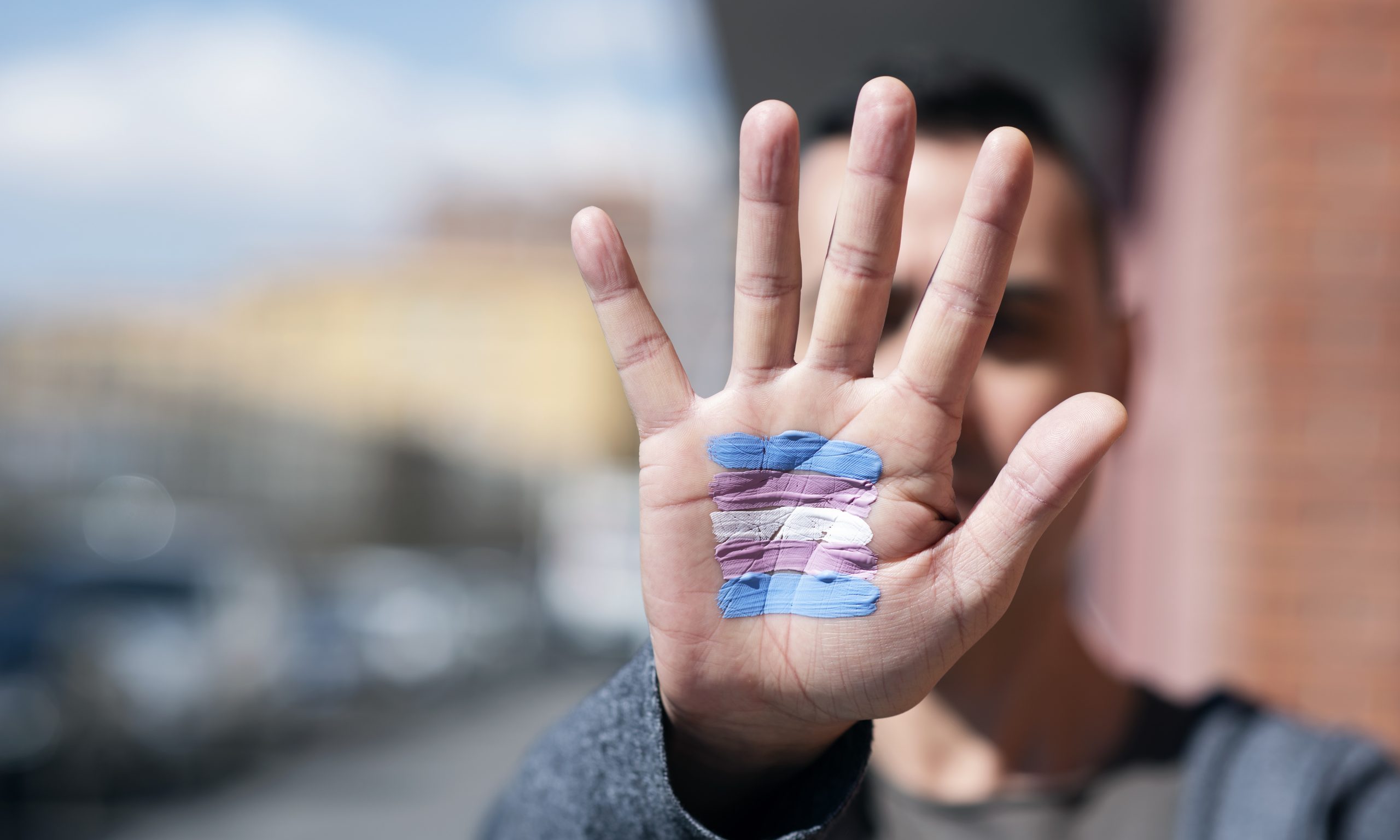 Republican Wes Allen, R-Troy, filed a bill to prevent doctors from providing hormone replacement therapy or puberty suppressing drugs to people younger than 19 who identify as transgender.
HB303, the Alabama Vulnerable Child Compassion and Protection Act,  would make it a Class C felony, punishable by up to 10 years in prison, for doctors to prescribe puberty-blocking medications or opposite gender hormones to minors. Allen's legislation would also ban hysterectomy, mastectomy or castration surgeries from being performed on minors.
"I was shocked when I found out doctors in Alabama were prescribing these types of drugs to children," Allen said in a news release. "This is something you hear about happening in California or New York but it is happening right here in Alabama and it's time we put a stop to that practice."
Allen said that children experiencing gender dysphoria are struggling with a psychological disorder and that they need therapeutic treatment from mental health professionals instead of medical intervention that would leave their bodies "permanently mutilated." 
"These children are suffering from a psychological disorder, just as someone who is suffering with bipolar disorder or schizophrenia but we treat those patients and try to help them. We should treat these psychological disorders as well."
In 2018, a policy statement from the American Academy of Pediatrics (AAP) said that:
"Transgender identities and diverse gender expressions do not constitute a mental disorder; 

Variations in gender identity and expression are normal aspects of human diversity, and binary definitions of gender do not always reflect emerging gender identities; 

Gender identity evolves as an interplay of biology, development, socialization, and culture; and

If a mental health issue exists, it most often stems from stigma and negative experiences rather than being intrinsic to the child"
The World Health Organization (WHO) announced in 2018 that it was removing "gender identity disorder" from its global manual of diagnoses and reclassify "gender identity disorder" as "gender incongruence," which is now listed under the sexual health chapter rather than the mental disorders chapter. 
In a 2018 interview, Dr. Lale Say, a reproductive health expert at the WHO, said that gender incongruence was removed from the list of mental health disorders because "we had a better understanding that this was not actually a mental health condition and leaving it there was causing stigma. So in order to reduce the stigma, while also ensuring access to necessary health interventions, this was placed in a different chapter."
In 2012, the American Psychiatric Association revised the Diagnostic and Statistical Manual of Mental Disorders (DSM) to remove the term "gender identity disorder" from the manual and add the term "gender dysphoria."
Allen's bill will be considered by the Alabama House of Representatives in the coming weeks.
Print this piece