Billing records show Balch attorneys played substantial role in state superintendent search, alleged smear campaign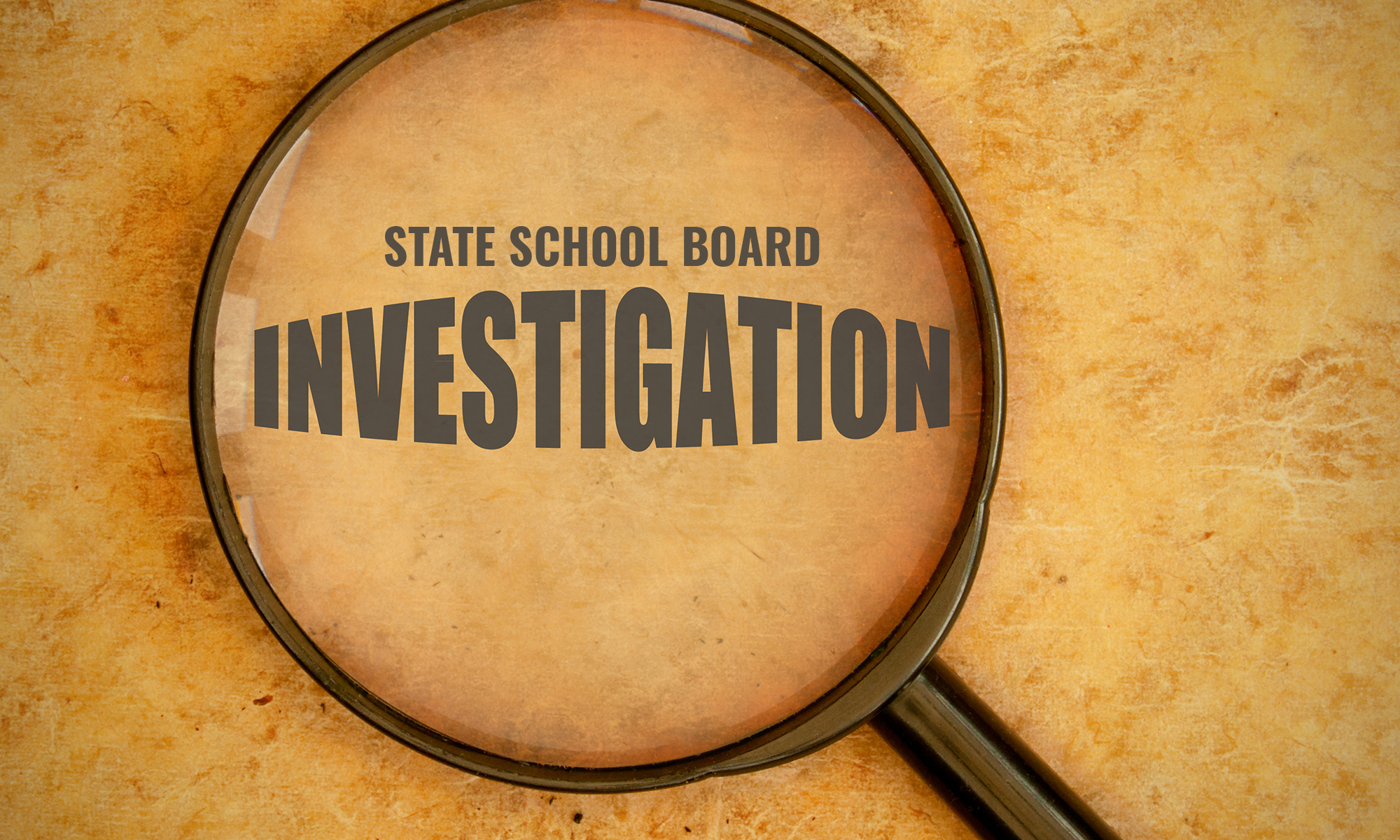 Billing records obtained by the Alabama Political Reporter show that attorneys from the law firm Balch & Bingham were heavily involved in the Alabama State Department's flawed superintendent search that landed Michael Sentance and was paid thousands of dollars to counsel and coach department lawyers and a state school board member.
Those records, provided to APR by a source who agreed to share them on the condition of anonymity, show that three attorneys from Balch & Bingham — Dorman Walker, Lane Knight and John Naramore — charged ALSDE thousands to handle numerous tasks relating to the search, including establishing a search process and developing a "script" for ALSDE attorney Juliana Dean to use when she spoke to school board members about the search.
Balch & Bingham attorneys, the records show, also drove to Montgomery and to "coach" both Dean and school board member Mary Scott Hunter before they answered questions from a legislative committee that was investigating the superintendent search process.
Asked about the use of Balch & Bingham attorneys for tasks that appear to be either so mundane that the ALSDE counsel should handle them or that are of a personal nature and outside of the scope of their daily job duties, an ALSDE spokesman declined to answer the specific questions and instead focused on the fact that the information had become public.
"As I'm sure you know, although information related to a public entity's attorney identity, rate/cost and time are public, details of the work performed by attorneys for their clients are not," director of communications Michael Sibley wrote in an email response. "If you received an invoice detailing that work, that information is protected by attorney-client privilege. Because your questions encroach on that privilege, we will not be able to answer your specific questions, but in general, any work performed by Balch & Bingham for the State Board or its members or the State Department or its employees or officials would relate to their official duties."
APR asked Sibley why such billing information, when covered by taxpayer dollars, wouldn't be considered public information, but that question did not receive a response.
ALSDE is still being hampered by the flawed search, even two years later.
Jefferson County superintendent Craig Pouncey, who was considered the frontrunner for the job, has filed a lawsuit against Hunter and others at the state department for concocting and carrying out a scheme to prevent him from landing the job. A Montgomery judge last month dismissed all but Hunter and another ALSDE lawyer from the suit, including Dean.
Pouncey filed his lawsuit in Feb. 2016 and it was announced after that date that because of the legal action, ALSDE would be on the hook for private attorneys to represent Dean, Hunter and two other ALSDE attorneys, James Ward and Susan Crowther.
But the records obtained by APR show that Balch & Bingham attorneys had long been providing legal guidance to the four.
The detailed bills from Balch & Bingham include charges for things such as reviewing a WSFA news story about Pouncey's "planned lawsuit," reviewing emails that were requested from Dean by state school board members and planning for ways to combat an effort from an education advocacy group led by Larry Lee to rescind the superintendent selection.
The bills also include several charges related to legal guidance for Hunter, which is, at best, a gray area. School board members clamored for months about hiring an attorney that would represent the board, and ultimately last year moved forward with hiring Lewis Gillis. Prior to that hire, however, it was the policy of the board that it was represented in all legal matters, unless the board took specific action otherwise, by Dean.
But on Nov. 1, 2016, the billing records show a $146.25 charge for a "talk" between Dorman Walker and Hunter about "her prospective testimony before the (legislative) committee." There was another talk with Hunter on Nov. 8., and a conference on Nov. 9. The related charges totaled $1,170.
The records also show that Balch & Bingham attorneys coached Ward and Crowther prior to their appearances before the legislative committee and that the firm reviewed Open Records Act requests from media outlets and determined which documents should be turned over and redacted.
Alabama reports 1,750 new COVID-19 cases ahead of July 4th
The seven-day average of cases per day surpassed 1,000 for the first time Friday.
Heading into the Fourth of July holiday weekend, Alabama is reporting more cases of COVID-19 than ever before as hospitalizations continue a worrisome surge and the state's death toll rises.
Since the first coronavirus case was identified in Alabama on March 30, 41,362 Alabamians have tested positive for COVID-19, according to the Alabama Department of Public Health.
The state reported at least 1,758 positive cases on Friday alone, the most since the pandemic began. In the past seven days, 7,645 cases have been reported, the most of any seven-day period since the pandemic began.
The seven-day rolling average of new cases — used to smooth out daily variability and inconsistencies in case reporting — surpassed 1,000 for the first time Friday.
Ahead of the holiday, the Alabama Department of Public Health is urging Alabamians to celebrate at home due to the coronavirus crisis.
On Friday, the Alabama Department of Public Health announced that another 22 Alabamians have died from COVID-19 just in the last 24 hours. That takes the state's COVID-19 death toll to 983. Of those, 96 died in the last week alone (June 27-July 3).
A few simple steps can greatly reduce your chances of being exposed and exposing others to COVID-19. Everyone should practice good hygiene, cover coughs and sneezes, avoid touching your face and wash hands often. Avoid close contact with people who are sick, even inside your home, and maintain a distance of at least 6 feet from others not in your household.
The use of cloth face coverings or masks when in public can greatly reduce the risk of transmission, particularly if the infected individual wears a mask. Many people are contagious before they begin to show symptoms — or may never develop symptoms but are still able to infect others.
Alabama reported an additional 22 deaths Friday, bringing the state's COVID-19 death toll to 983, according to the Alabama Department of Public Health.
Of those, 96 died in the past seven days alone, or roughly 10 percent of the state's total death toll. In the past 14 days, 171 people have died, or roughly 17 percent of the state's death toll.
Even as the number of tests also increases — at least 430,000 have been tested — a larger percentage of tests are coming back positive compared to any other time period, according to the Department of Public Health and APR's tracking.
Roughly 15 percent of tests in the past week have been positive.
The large increases come as Alabama Gov. Kay Ivey on Tuesday extended the current "safer-at-home" public health order, which was set to expire Friday, to July 31.
The number of individuals hospitalized with COVID-19 is also at a new high, with at least 843 people hospitalized with the virus on July 2, the most since the pandemic began.
On Monday, in Jefferson County, where cases are increasing rapidly, residents were ordered to wear masks or cloth face coverings in an attempt to slow the spread of the virus. On Tuesday, the city of Mobile also began mandating masks or face coverings. The cities of Tuscaloosa, Montgomery and Selma have also implemented face covering orders.
Of the 7,645 cases confirmed in the last week, 1,321 — or roughly 17 percent — were reported in Jefferson County alone. Nearly 28 percent of Jefferson County's 4,802 total cases have been reported in the last seven days. Since March, 152 people have died in Jefferson County.
A campaign rally for President Donald Trump that was planned for Mobile on July 11 has been canceled because of the rapidly worsening coronavirus situation there. Mobile County has had 633 newly diagnosed cases in the last week, or roughly 8 percent of the state's cases this week. Mobile County has had a total of 3,904 cases and 134 deaths over the course of the pandemic.
Montgomery County reported 426 newly diagnosed cases in the last week. Overall Montgomery has had 3,947 total cases and 104 deaths thus far.
Tuscaloosa County has 393 new cases this week. The surging number of cases in Tuscaloosa and Lee Counties — where 276 tested positive this week — could potentially put the 2020 college football season in jeopardy. Tuscaloosa has had a total of 2,188 cases and 42 deaths, while Lee County has a total of 1,302 cases and 37 deaths.
Despite making it through several months with relatively moderate increases, Madison County is also experiencing a surge of new cases in recent weeks — with 407 cases in the last week alone. Madison has had 1,271 cases and seven deaths.
Many people are flocking to the beach for the Fourth of July holiday, where the coronavirus is also surging in Baldwin County with 328 new cases in the last seven days. Baldwin had been largely spared to this point with 828 cases in total and nine deaths. This week's increase accounts for 40 percent of the county's total case count.
Alabama is not alone in seeing surging case numbers. Forty of the 50 states reported rising coronavirus cases in the last week. On Thursday, 57,236 new cases were diagnosed and 687 Americans died. The U.S. death toll from the global pandemic has risen to 131,823.
Globally, there have been 11,092,229 cases diagnosed, though the real number is likely much higher. At least 526,450 people have died from COVID-19, and, with 208,860 new cases diagnosed on Thursday alone, there is no sign that this global pandemic will be over any time soon.