Billing records show Balch attorneys played substantial role in state superintendent search, alleged smear campaign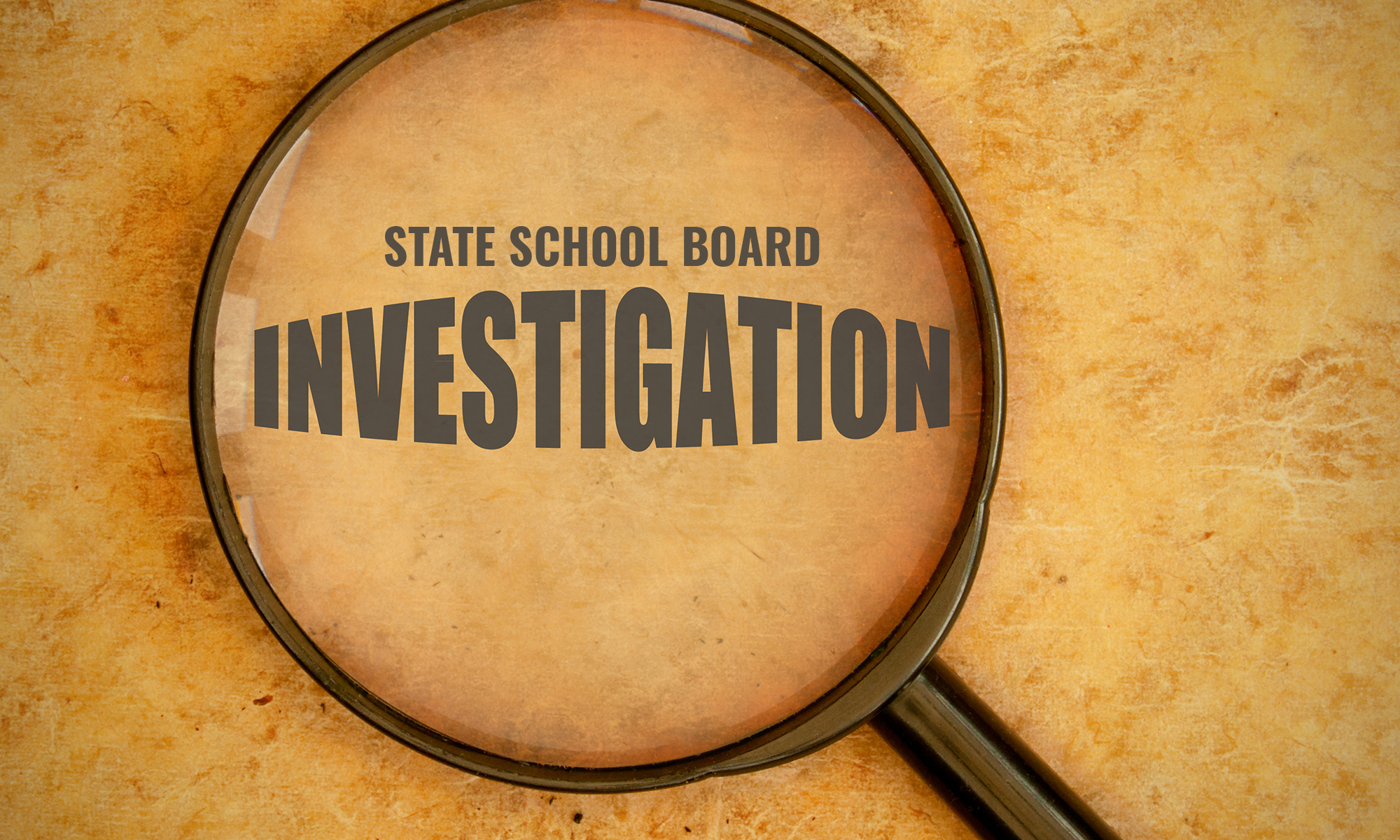 Billing records obtained by the Alabama Political Reporter show that attorneys from the law firm Balch & Bingham were heavily involved in the Alabama State Department's flawed superintendent search that landed Michael Sentance and was paid thousands of dollars to counsel and coach department lawyers and a state school board member.
Those records, provided to APR by a source who agreed to share them on the condition of anonymity, show that three attorneys from Balch & Bingham — Dorman Walker, Lane Knight and John Naramore — charged ALSDE thousands to handle numerous tasks relating to the search, including establishing a search process and developing a "script" for ALSDE attorney Juliana Dean to use when she spoke to school board members about the search.
Balch & Bingham attorneys, the records show, also drove to Montgomery and to "coach" both Dean and school board member Mary Scott Hunter before they answered questions from a legislative committee that was investigating the superintendent search process.
Asked about the use of Balch & Bingham attorneys for tasks that appear to be either so mundane that the ALSDE counsel should handle them or that are of a personal nature and outside of the scope of their daily job duties, an ALSDE spokesman declined to answer the specific questions and instead focused on the fact that the information had become public.
"As I'm sure you know, although information related to a public entity's attorney identity, rate/cost and time are public, details of the work performed by attorneys for their clients are not," director of communications Michael Sibley wrote in an email response. "If you received an invoice detailing that work, that information is protected by attorney-client privilege. Because your questions encroach on that privilege, we will not be able to answer your specific questions, but in general, any work performed by Balch & Bingham for the State Board or its members or the State Department or its employees or officials would relate to their official duties."
APR asked Sibley why such billing information, when covered by taxpayer dollars, wouldn't be considered public information, but that question did not receive a response.
ALSDE is still being hampered by the flawed search, even two years later.
Jefferson County superintendent Craig Pouncey, who was considered the frontrunner for the job, has filed a lawsuit against Hunter and others at the state department for concocting and carrying out a scheme to prevent him from landing the job. A Montgomery judge last month dismissed all but Hunter and another ALSDE lawyer from the suit, including Dean.
Pouncey filed his lawsuit in Feb. 2016 and it was announced after that date that because of the legal action, ALSDE would be on the hook for private attorneys to represent Dean, Hunter and two other ALSDE attorneys, James Ward and Susan Crowther.
But the records obtained by APR show that Balch & Bingham attorneys had long been providing legal guidance to the four.
The detailed bills from Balch & Bingham include charges for things such as reviewing a WSFA news story about Pouncey's "planned lawsuit," reviewing emails that were requested from Dean by state school board members and planning for ways to combat an effort from an education advocacy group led by Larry Lee to rescind the superintendent selection.
The bills also include several charges related to legal guidance for Hunter, which is, at best, a gray area. School board members clamored for months about hiring an attorney that would represent the board, and ultimately last year moved forward with hiring Lewis Gillis. Prior to that hire, however, it was the policy of the board that it was represented in all legal matters, unless the board took specific action otherwise, by Dean.
But on Nov. 1, 2016, the billing records show a $146.25 charge for a "talk" between Dorman Walker and Hunter about "her prospective testimony before the (legislative) committee." There was another talk with Hunter on Nov. 8., and a conference on Nov. 9. The related charges totaled $1,170.
The records also show that Balch & Bingham attorneys coached Ward and Crowther prior to their appearances before the legislative committee and that the firm reviewed Open Records Act requests from media outlets and determined which documents should be turned over and redacted.
Print this piece
Five patients with COVID-19 have died at EAMC hospital in Opelika
UPDATE: East Alabama Medical Center said Sunday that its death toll has increased to six.
Death toll at East Alabama Medical Center increases to 6
The number of patients who have died from COVID-19 at East Alabama Medical Center in Opelika since Friday has increased to six, the hospital said in a statement Sunday.
---
Five patients who were being treated for COVID-19 at East Alabama Medical Center in Opelika, Alabama, have died since Friday, the hospital said in a statement Saturday.
"Our hospital family expresses its collective condolences to the families of these five patients," said Laura Grill, EAMC President and CEO.  "As everyone knows, this virus has taken a toll on our nation and world, and our community is not exempt from that. Our hearts and prayers are with these families at this very difficult time."
Three of the patients were from Chambers County and two were from Lee County. The Alabama Department of Public Health is still investigating the deaths and has not updated their website to reflect them.
Hospital officials and ADPH are working through the process for official state determination before adding them to the COVID-19 death count.
"The ICU staff, respiratory therapists and physicians who worked most closely with these patients are especially struggling and we ask that the community lift them up today just as they have been lifting up our whole organization the past two weeks," Grill said.
EAMC is currently treating 19 patients hospitalized with a confirmed COVID-19 diagnosis. Five patients who were previously hospitalized with COVID-19 have been discharged. There are 22 patients who are currently hospitalized at EAMC with suspected COVID-19.
The number of hospitalized patients has more than doubled from seven on Tuesday. It anticipates more.
The county had at least 56 confirmed cases of COVID-19 by Saturday afternoon, more per capita than Jefferson County, Shelby County and Madison County. That number has also continued to grow. To the north, Chambers County, which falls under EAMC's service area, has the most cases per capita in the state, meaning there are more confirmed cases per person than any other county. That county's total stands at 17.
Many of the patients who have tested positive, according to EAMC, had a common "last public setting" in church services.
"While there are no absolute patterns among the confirmed cases in Lee County, one nugget of information does stand out a little—the last public setting for a sizable number of them was at church," East Alabama Medical Center said in a statement Friday night.  "Not at one church, or churches in one town, but at church in general."
The hospital has urged churches to move online and cancel in-person services. Some churches have continued to meet, as recently as last Sunday, despite "social distancing" directives from the Alabama Department of Public Health that prohibited non-work gatherings of 25 or more people.
EAMC is urging the public to act as if they are under a "shelter-in-place" at home order, as the state has so far refused to issue such a directive.
"EAMC is asking everyone to shelter in place at home," the hospital said in a statement Friday night. "Sheltering in place means you stay at home with immediate family members only and should not leave your home except for essential activities such as food, medical care, or work. You should not host gatherings of people outside of your immediate family. You should also maintain a 6-foot distance from other people as much as possible, wash your hands frequently for at least 20 seconds each time, and frequently disinfect high-touch surfaces."
It's also asking businesses that have access to personal protective equipment like gowns, masks, latex gloves and hand sanitizer to bring those items to a collection site outside of EAMC's main lobby. The site is open from 9 a.m. to 4 p.m. on weekdays.
This story is developing and will be updated.
Print this piece