Opinion | Doug Jones is selling out the people who elected him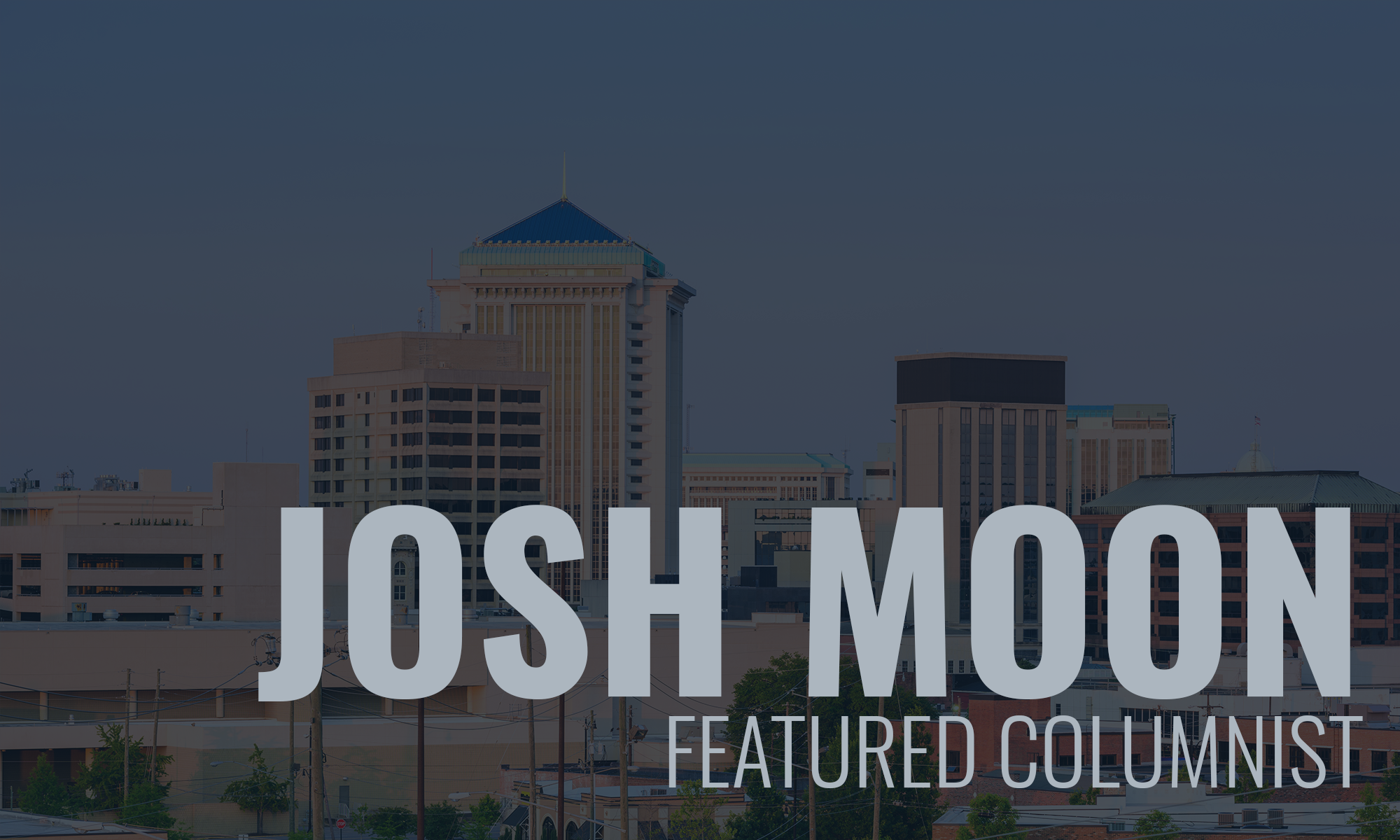 It's time for a reality check for Doug Jones.
You're not going to be re-elected to the U.S. Senate.
Look, I'd love to think that there's a chance, even a Lloyd Christmas "so you're telling me there's a chance" sort of chance. But there's not.
You were nearly beaten by a man who was widely loathed in this state BEFORE he was accused of molesting a couple of teens and acting like a creepy uncle with several more. The worst candidate in modern political history nearly beat you because he had the good fortune of having an R beside his name and living in a state filled with people too ignorant to understand that a senator can't affect abortion law at this point. (And please, spare the mock outrage over the late-term abortion ban bill that Jones voted against. That thing would've been declared unconstitutional by the next day by any federal court it landed in.)
So, when Del Marsh or some other Republican who didn't allegedly molest teen girls lands on the ticket opposite you, you're toast.
And it's high time you started acting like it.
And stopped selling out the very people who put you in that office.
Without record support from the black community in Alabama (Jones' numbers among black voters rivaled President Obama's 2008 numbers), there's zero chance that Jones is sitting in that office in D.C. today.
And without monumental efforts to get progressives out to the polls, ditto.
How has Jones rewarded those groups?
By voting for a rollback of the Dodd-Frank banking regulations that were put in place to protect regular working folks from losing their 401ks and life savings in another financial crash, like the one that crippled America in 2008.
Included in the bill rolling back those protections was a particularly nasty, racist bit of language that will allow local banks to go back to the discriminatory lending practices of the past.
When the Dodd-Frank protections were passed a few years ago, they contained a little-known provision that required banks making mortgage loans to report additional info on borrowers they approved and denied. In addition to race and gender, the banks had to report income, credit scores, employment history and other factors that were considered in making the loans.
They did this because those banks, when accused of discriminatory lending practices, usually claimed that the denials of minority borrowers were related to those additional factors.
They weren't denying black borrowers because they were black, the banks said, but because those black borrowers had lower credit scores, a sketchy employment history or were borrowing for homes in declining neighborhoods.
Well, guess what?
That wasn't true.
A comprehensive report from the Center for Investigative Reporting, using the newly-required reporting info, found that minority applicants were 61 percent more likely to be denied a conventional home mortgage even when factors such as income, credit score and location were considered.
Mobile had the absolute worst score among metro markets, with black applicants 5.6 times less likely to be approved for a loan. In Montgomery, blacks were 3 times more likely to be denied.
Even with regulators watching, and with the possibility of fines and penalties, these banks went right ahead discriminating.
And now, thanks to Jones and 16 other Democrats, they can do it in the dark again.
It's shameful.
No half-conscious person in Alabama doesn't recognize the ramifications of this. Certainly not someone like Jones. He has to know Alabama's long history of using discriminatory lending practices — especially at the community bank level — to prevent black families from moving into "breakaway" communities, and thus denying black children the ability to go to better schools.
In an op-ed that appeared in several Alabama newspapers, Jones defended his decision by saying that he wants to be more bipartisan and work across the aisle.
That's a fine sentiment and all, but when the progressive voters of this state put Jones in office, their vision of him pushing bipartisanship was on bills that restored the rights of all people, that protected the least of us, that upheld the belief that all men are created equal.
Not a bill that ensures documented and provable discrimination will continue and flourish. Not a bill that makes it progressively harder for more Americans to achieve the American Dream. Not a bill that makes it easier for big banks to rob the working men and women — again.
Hell, Roy Moore could have done that.
Opinion | The clumsier, dumber George Wallace: Donald Trump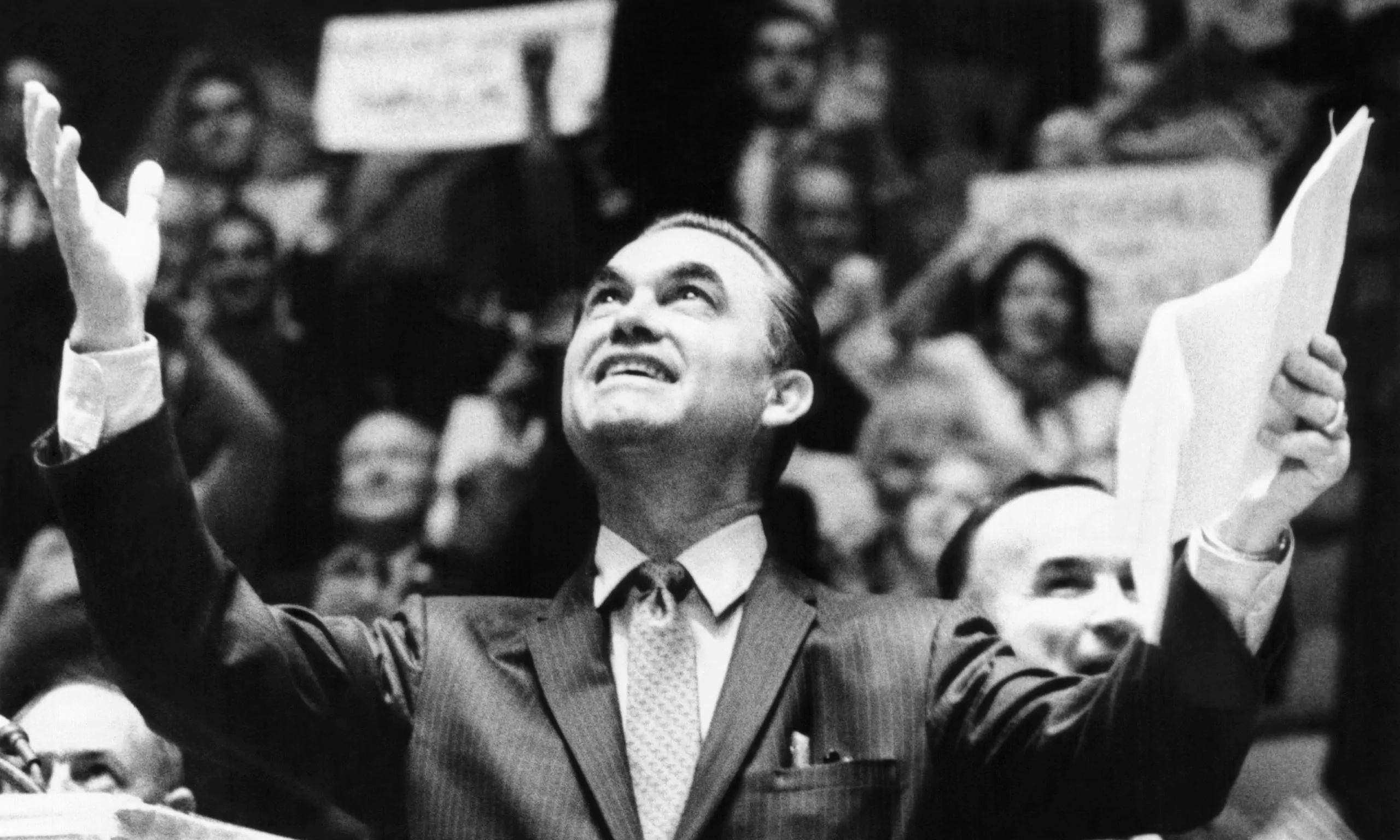 Be afraid, white people. The Blacks and Hispanics are coming for you. Coming for your children. Coming for your wives. And now, the police are being prevented from protecting you.  They're going to take your statues. They're going to take your jobs. They're going to take your rights.
This is the message that the Trump re-election campaign will push. 
It is the only message they have left, as their candidate has so royally screwed up everything else he has touched. 
His precious economy is in shambles — a result of his botching the response to the coronavirus pandemic so spectacularly. There is unprecedented civil unrest — a result, in part, of his overbearing and callous attempts at "law and order" while ignoring the pleas of Black Americans seeking equal treatment. And there is a seemingly endless barrage of embarrassing news, mostly stemming from Trump's Twitter feed and the bumbling group of imbeciles and racists that make up his cabinet and closest advisors. 
So, a culture war is all they have left. And dammit, they plan to play it like a fiddle at a bluegrass festival. 
Trump began his march down this pathway in earnest on Saturday, delivering a disgusting and divisive speech aimed at stoking fear and playing up the Black-v-white culture war. 
On Monday, after a day of golf on Sunday — because even racists rest on the sabbath — he was back at it, attacking, of all people, NASCAR driver Bubba Wallace. Reviving an old story for no apparent reason, Trump called the noose left in Wallace's garage stall a "hoax" — an outright lie, since there was, in fact, a noose in the garage stall — and asked if Wallace had apologized. Of course, Wallace has nothing to apologize for, since he didn't report the noose, didn't investigate it, didn't ask the FBI to look into it and generally handled himself with grace and dignity throughout the ordeal. 
Unlike the president. On any given day. 
But we weren't finished. By late Monday, Trump's chief of staff, Mark Meadows, was on the channel your grandparents claim tells them the truth about stuff, and was sending the scared whites into full-on panic. Meadows, without an ounce of shame or the intelligence to know he should have some, exclaimed that Trump is "the only thing that stands between a mob and the American people." 
(And by "American people," he means white people.) 
"First, it's the statues. Then, it's the businesses. Then, it's their homes," Meadows said. 
It's like a dumber, clumsier, less articulate George Wallace campaign. 
But then, the entirety of Trump's presidential run and presidency has essentially been a slightly updated, less polished George Wallace campaign. Leaning on thinly-veiled racism, stoking racial anger, massaging the fear that so many white people have of anyone who looks slightly different. 
Now, they're going full-Wallace. Because it's all they have. 
Trump has proven that he doesn't care about anything or anyone, and will put his interests above the American people and the security of the country. Hell, he sold out American soldiers without batting an eye. 
So, he will burn this place to the ground, if he must. And 30 percent of the country, at least, will follow along. Happily holding tiki torches and chanting that the Jews won't replace them, like the very fine people they are. 
That hateful rhetoric and the regression it represents — after all this country has gone through, after all the growth and all the progress — is what we should all fear the most.