House committee takes no actions on guns after representatives fail to show up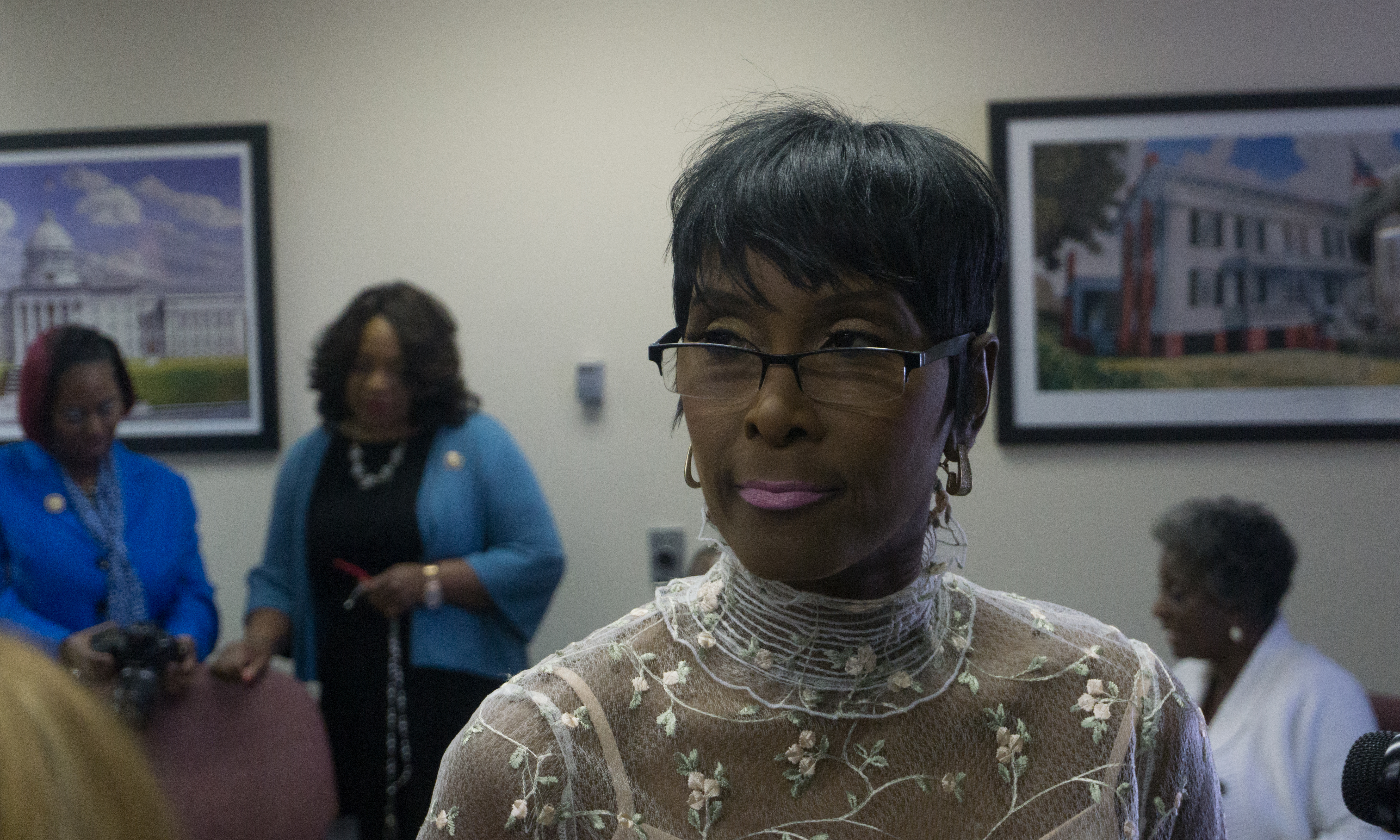 A House committee ended today with no votes, but the meeting could have great consequences for the full chamber that is expected to meet at 1 p.m.
Three gun bills, all proposed by Democrats in the House, did not get a vote on Wednesday after the Public Safety and Homeland Security committee meeting could not establish a quorum to vote.
Of the committee's 11 members, three showed up to the committee meeting with Rep. Allen Farley, R-McCalla, being the only Republican to show up.
The bills focused on the sale of firearms, which is a topic of national conversation since the Parkland, Florida high school shooting last month that left more than a dozen dead.
One bill would have raised the age of buying an assault weapon from 18 to 21. Another would have created a red alert system to prevent disturbed people from purchasing weapons. The final bill would have banned the sale of assault weapons in Alabama.
Rep. Juandalynn Givan, D-Birmingham, held no punches when speaking to reporters after the meeting about the absence of seven Republicans from the meeting.
"Don't be cowards," Givan said about the committee members' decisions to not come.
Givan sponsored the bill that would raise the age limit to 21.
Raising the age limit was floated by the White House at a bi-partisan meeting on guns earlier this month. While gaining some traction around the country, a lawsuit by the National Rifle Association may derail efforts in Alabama.
The group filed a lawsuit in Florida following a law enacted that would have raised the age limit to 21.
She also spoke about how she would handle the bills' decisive ends on the floor later today.
"I'm going to talk about it until I can't talk about it anymore," Givan said.
Givan also referenced that the bills were not given fair treatment as the same committee heard and passed a bill to arm educators last week.
"I'm going to talk about it until I can't talk about it anymore."
The potential delay tactics come at a critical time with the Legislature expected to adjourn next week.
Another bill proposed by Rep. Merika Coleman, D-Birmingham, would establish a process to prevent people from buying guns following a court order of protection. Laws like this around the country are commonly referred to as "red alert laws."
Coleman's bill  has its roots in the Parkland shooting, where multiple warning signs about the shooter were shown, but no legal action could have been taken.
Editor's note: The article previously stated that four committee members showed up to the meeting. It has been updated to correctly state that three showed up.
Print this piece
Feds resolve complaint over "discriminatory" Alabama emergency ventilator policy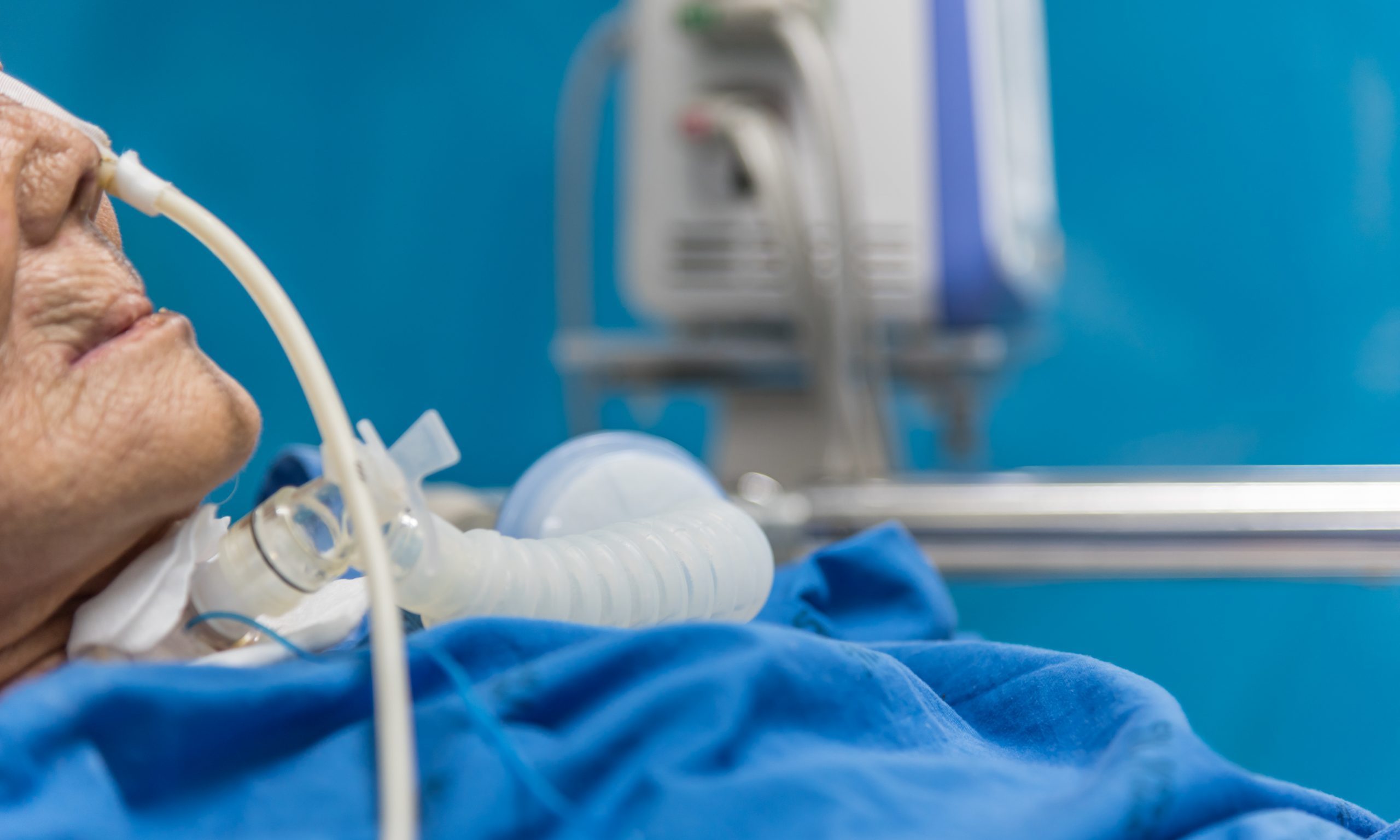 The federal government on Wednesday said it had resolved an investigation into an Alabama's policy regarding triage of pandemic patients and use of ventilators that a federal agency called "discriminatory" against those with intellectual disabilities and older people. 
The U.S. Office of Civil Rights in a statement Wednesday said the Alabama Department of Public Health (ADPH) had agreed to remove all mention of the 2010 document from state websites and that the department would comply with all civil rights laws. 
There were 2,472 confirmed COVID-19 cases across Alabama as of Wednesday afternoon, 67 reported deaths and 314 hospitalizations form the virus.
Of the 144 COVID-19 patients in Alabama intensive care units as of Tuesday, 93 were hooked to the life-saving ventilators, according to ADPH. Ventilators are in short supply in Alabama and in most other states as each is vying to stockpile the machines.
The federal agency was acting on a complaint filed on March 24 by the Alabama Disabilities Advocacy Program and The Arc of the United States that said ADPH's emergency operations plan violated disabled persons' federal disability rights laws. 
According to the state's plan, last updated in 2010, under a "last resort" condition hospitals are ordered to not offer mechanical ventilator support for patients, including children, with "severe or profound mental retardation," "moderate to severe dementia," and "severe traumatic brain injury." 
An ADPH spokesman on March 26 told APR that the 2010 document had already been replaced and that the new document covers a much broader scope of topics than just ventilators, and was developed by a much larger group of people. 
The new document, dated Feb. 28, 2020, does not contain the same language about restricting use of ventilators for the intellectually disabled or older patients, but it also doesn't clarify how, exactly, ventilators are to be used during an emergency triage situation. 
OCR notes the lack of clarity on that in the statement Wednesday. 
"OCR is aware that on February 28, 2020, Alabama released new Crisis Standards of Care (CSC) Guidelines. The 2010 Criteria, however, were still available on some state webpages, and it was not clear whether any of their potentially problematic provisions could still be applied under the new Guidelines," the U.S. Office of Civil Rights said in a statement. 
But OCR said in the statement that Alabama has agreed to comply with civil rights laws and that the old provisions won't be used in the future. 
"The state has agreed to remove all links to the 2010 Criteria from its websites and to comply with applicable civil rights law. It has further agreed to clarify publicly that the 2010 Criteria are not in effect; that it will not, in future CSC guidelines, include similar provisions singling out certain disabilities for unfavorable treatment or use categorical age cutoffs; and that it will also not interpret the current Guidelines in such a manner," OCR said in the statement. 
OCR director Roger Severino in a statement Wednesday commended Alabama for "quickly disavowing problematic triage plans and coming into compliance with federal civil rights laws within days of being contacted by our office. 
"Alabama and other states are free to and encouraged to adopt clear triage policies, but they must do so within the guardrails of the law," Severino said.
"We are pleased that the state of Alabama has rescinded this illegal policy and given notice to hospitals across the state that they may not rely on this policy and cannot discriminate against people with disabilities in accessing lifesaving care,"
said Shira Wakschlag, Legal Counsel for the Arc of the United States, in a statement Wednesday.
Rhonda Brownstein, legal director of the Alabama Disabilities Advocacy Program, in a statement said Wednesday's actions are an important first step, and the organization "appreciates that Alabama acted quickly to withdraw its discriminatory policy."
"We call on the Governor to work with ADAP and others in the disability community to develop transparent and clear guidance on how to implement these non- discrimination requirements in the event that rationing of ventilators becomes necessary," Brownstein said.
"All people deserve compassion and equal respect, and with this in mind, the allocation of care cannot discriminate based on race, color, national origin, disability, age, sex, exercise of conscience or religion," said Alabama state health officer Dr. SCott Harris said in OCR's statement. "This includes the use of ventilators during medical emergencies in addressing the needs of at-risk populations in Alabama."
Print this piece