Palmer says that millions of Americans are reaping the benefits of the Tax Cuts and Jobs Act
Tuesday, U.S. Rep. Gary Palmer, R-Hoover, said that the tax cuts are not crumbs and that "million of Americans are now reaping the benefits of tax reform."
Palmer made his remarks on the floor of the U.S. House of Representatives on Monday.
"I rise today to highlight the impact that the Tax Cuts and Jobs Act is having in Alabama's Sixth Congressional District. Millions of Americans across the country are now reaping the benefits of tax reform in the form of higher paychecks, and my district is no exception," Palmer wrote. "I would like to give just a few examples of how my constituents are using the additional money to benefit their families."
"One woman from Mountain Brook noted that her employer was paying out bonuses of $1,000 as a result of the Tax Cuts and Jobs Act and that she will deposit that money in her Health Savings Account," Palmer said. "Another woman from Trussville talked about how the savings would help with tuition payments for her two college-age daughters. The ability to help with tuition payments was a common theme among my constituents."
"Another gentleman from Birmingham noted that his family used their larger paychecks to help pay for college and have placed additional money in savings," Palmer continued. "A man from Hoover shared that he was able to make additional payments toward his mortgage principal, increase the amount he was contributing to his 401(k), and was able to take his wife out to dinner and a movie. It seems the Tax Cuts and Jobs Acts may be having an additional benefit for marriages in a way we hadn't considered."
"Finally, another gentleman from my district noted, and I would like to quote him here: 'We now have an additional $250 a month thanks to the tax plan. We love the crumbs,'" Palmer told his fellow House members. "That was the same message I got from a lady in our church who received a $1,000 bonus from her company. These are just a few of the numerous examples of the individuals and families in my district that continue to benefit from the Tax Cuts and Jobs Act. But the benefits don't stop there. Regions Bank, which is headquartered in Birmingham, recently announced that they would be making a range of investments as a result of the tax cuts, including raising the minimum hourly wage in their branches to $15 per hour, and that is without a government mandate. They are also contributing $40 million to the company's charitable foundation and increasing their capital expenditures budget by $100 million in 2018."
"It is not just the big companies that are doing this," Palmer said. "Smaller businesses are getting in on the act as well. One small business in my district, Wadsworth Oil, sent a note along with their employees' paycheck letting them know that, as a result of the Tax Cuts and Jobs Act, they would be getting cumulatively $22,000 in bonuses. Despite fierce opposition from those who wanted to maintain the broken status quo, Republicans in both Houses of Congress were able to deliver a significant win for the American people. Going forward, we must maintain this momentum and continue to enact policies that strengthen our economy, create jobs, and increase the pay and benefits for American workers."
"Just as I promised the American People from this podium 11 months ago, we enacted the biggest tax cuts and reforms in American history," President Donald Trump announced in his state of the union speech.
Both nationally and in the state of Alabama unemployment has plummeted to levels not seen since before the Great Recession.
Palmer represents Alabama's 6th Congressional District.
U.S. Attorney Jay Town announces resignation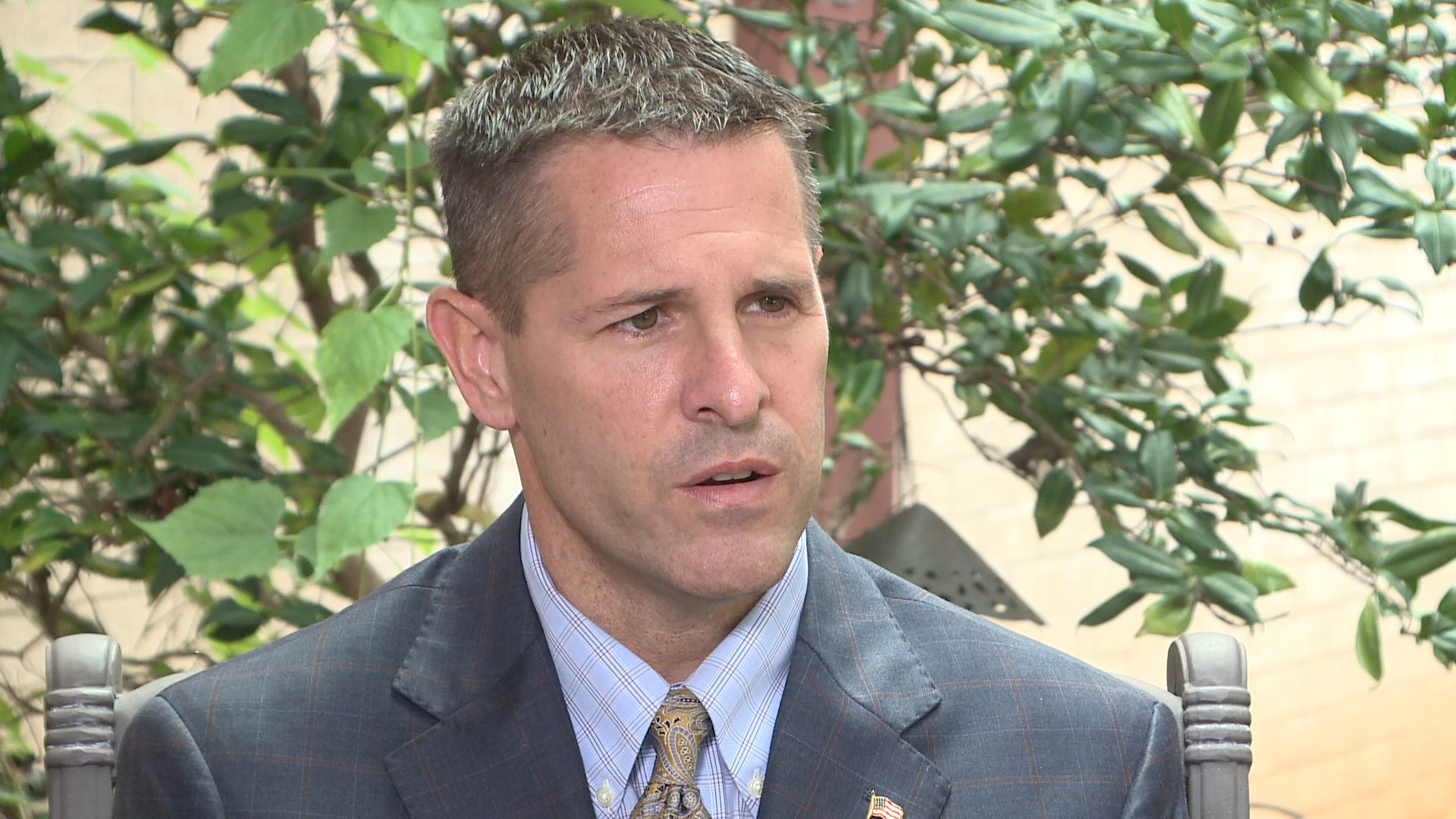 Jay Town, the U.S. attorney for the Northern District of Alabama, on Friday announced his resignation and plans to work at a Huntsville defense contractor and cybersecurity solutions company. 
Town's resignation will be effective Wednesday, July 15, according to a press release. 
"After much thoughtful prayer and great personal consideration, I have made the decision to resign as the United States Attorney of the Northern District of Alabama.  I have tendered my resignation to Attorney General William Barr. General Barr expressed his gratitude for my service to the Department of Justice and to the Northern District and, despite having hoped I would continue in my role, understood and respected my decision," Town said in a statement. 
"I am extremely grateful to President Trump, to whom I also tendered a letter, for his special trust and confidence in me to serve as the U.S. Attorney. It was an honor to be a part of this Administration with an unrivaled class of United States Attorneys from around the nation.  I will forever remain thankful to those who supported my nomination and my tenure as the U.S. Attorney," Town continued.
Town said his job with the unnamed Huntsville defense contractor and cybersecurity solutions company is to begin later this year, and the company is to announce his position "in a few weeks." 
"The Attorney General of the United States will announce my replacement in the coming days or weeks," Town said in the release.  
Town has served in his position since confirmation by the U.S. Senate in August 2017. Prior to that appointment, Town was a prosecutor in the Madison County District Attorney's office from 2005 until 2017.
Attorney General William Barr in a statement Friday offered gratitude for Town's three years of service. 
"Jay's leadership in his District has been immense.  His contributions to the Department of Justice have been extensive, especially his work on the China Initiative and most recently as a Working Group Chair on the President's Commission on Law Enforcement and the Administration of Justice. I appreciate his service to our nation and to the Justice Department, and I wish him the very best," Barr said in a statement.
The U.S. Justice Department in April 2019 notified Gov. Kay Ivey that the department's lengthy investigation into the state's prisons for men found systemic problems of violence, sexual assaults, drugs and corruption which are likely violations of the inmates' Constitutional protections from cruel and unusual punishment. 
Town's office leads the discussions between the U.S Department of Justice and the state on the prison conditions. 
Problems with violence, deaths and drugs in Alabama's overcrowded, understaffed prisons have not markedly improved in the year's since the U.S. Department of Justice released its report.