Opinion | Let's march: The #Neveragain reckoning on guns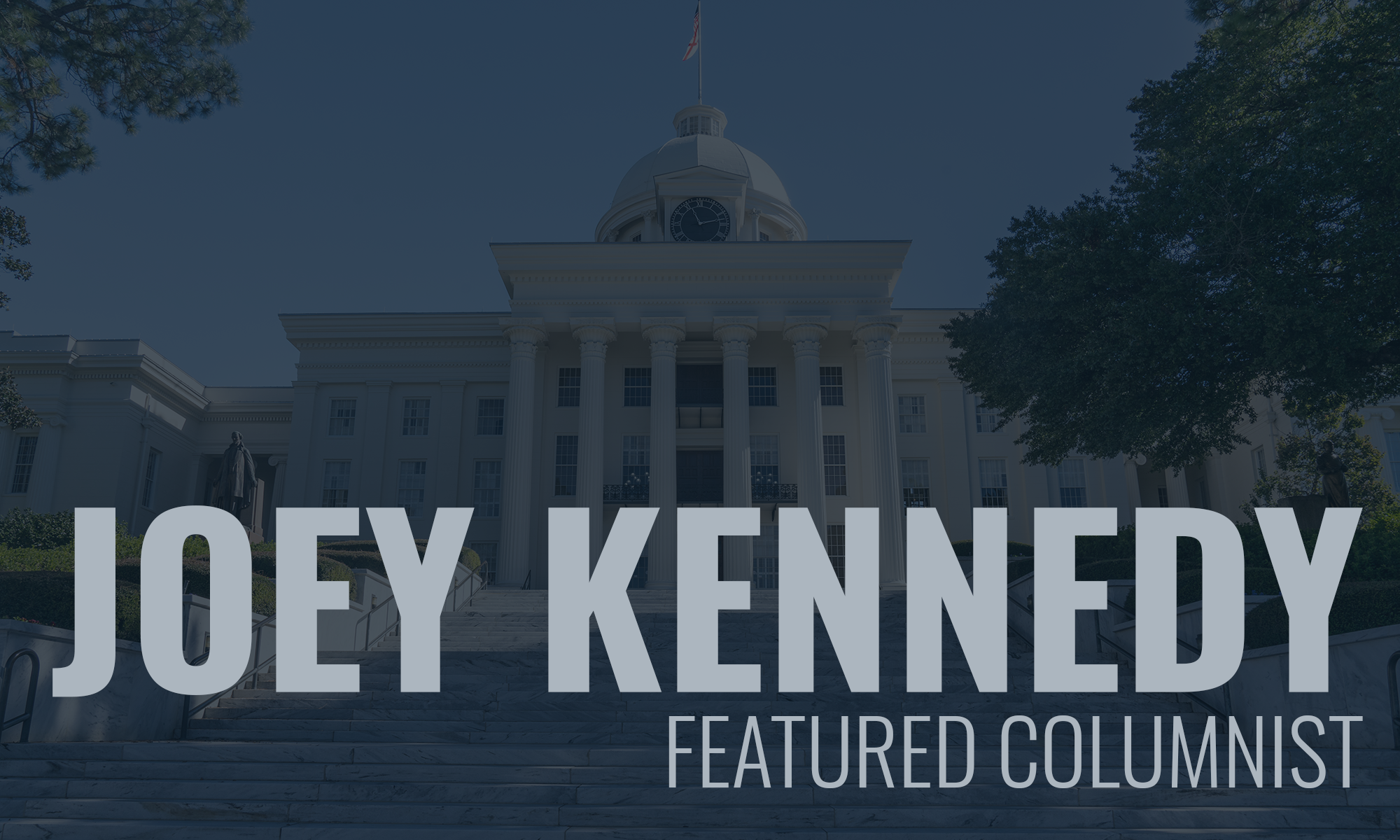 The second best news for me this week is that the Alabama Legislature isn't going to do the knee-jerk thing of passing a law that'll allow teachers to carry guns into the classroom, as a deterrent to some lunatic who might attack a school to massacre students.
The protection of our students from a mad gunman isn't a teacher's responsibility; it's law enforcement's – those trained to do that. I don't want a school resource officer teaching the writing process or Robert Frost; the parents of my students don't want me packing heat on the chance some nut is going to barge into my classroom shooting.
Besides, I have wasp spray.
The news that, at least for this year, the Legislature has some sanity on the arming-teachers-issue couldn't come at a better time for the outstanding young people organizing and planning Saturday's March for Our Lives events across the nation.
That's the best news this week.
This movement started fewer than six weeks ago, after the Valentine's Day massacre at Marjory Stoneman Douglas High School in Parkland, Fla., where 17 students and teachers were killed and others injured.
The impressive students at Douglas High said: "Enough! Never Again!"
Sadly, since that tragic day Feb. 14, there have been other school shootings, including one right here in Birmingham, at Huffman High School, where a young woman who wanted to be a nurse died when a gun went off at the school.
Just this week, a Maryland high school was the scene of another shooting, where two students were injured and the shooter killed.
Will it ever be "Never Again"?
Probably not. But that doesn't mean something can't be done to lower the risk of this all-too-common devastation on our nation.
Saturday in Birmingham, we'll have a March for Our Lives event that is expected to attract between 3,000 to 5,000 people. There will be a rally starting at 2 p.m. at Railroad Park, followed by the march. This is in conjunction with the national March for Our Lives event in Washington, D.C., and more than 725 marches across the nation and another 80-plus marches around the world in solidarity with the Marjory Stoneman Douglas students who ignited this movement.
#NeverAgain. #MSDStrong. #BanAssaultRifles
Those hashtags have been trending. They remain popular. And these young people are not going away. They're scaring the National Rifle Association-owned politicians who want to be re-elected. Many of these "kids" will be voting this year, and that doesn't bode well for the NRA politicians' careers.
Still, those politicians are so afraid of the NRA they have done very little to ban all-access to military style weapons or bump stocks or huge ammunition magazines or even to allow the Centers for Disease Control and Prevention to study gun violence as the serious health issue it is.
These politicians and the NRA have blood on their hands. The blood of our children. The blood of our teachers.
Blood.
So Saturday, in Washington, D.C., and in Birmingham, Alabama, and in other cities in Alabama and in cities and towns across the nation and world, the children will march.
Ashley Causey, a senior at Helena High School, has been instrumental in organizing Birmingham's march. No doubt, these teens will be happy they won't have to worry about their teachers being armed, at least for the next year.
Teachers with dry-erase markers and a Glock .45? Please.
"No, definitely not," said Causey this week. "We're strongly against teachers having guns."
This teacher is against teachers having guns, too. C'mon, we have papers to grade.
Causey and her peers, in less than six weeks, have organized a march, gathered people to offer voter registration and other services, raised nearly $10,000, and can't wait for Saturday's event.
Get there early; it's going to be crowded.
But it's not just the size of a crowd. Causey said there are events that have 30 or fewer people involved.
"Even the smallest group of people, if you are impassioned enough and determined, can make a difference," Causey said. She and her peers certainly have.
Saturday's March for Our Lives in Birmingham will start with a rally. Speakers include both students and adults – law enforcement, involved teens, teachers, kids with gun-violence experience, involved teens, and, of course, involved teens. This is mainly a student-led movement.
The primary purpose is to advocate for responsible gun restrictions, but Causey is clear:
"We're open to anybody who wants any type of reform," she said. Security will be tight at the event, but it's open to all who want to see the gun culture in this state and country change, those who want to help ensure kids can go to school, and anybody can go to the movies, or to a nightclub, or to church, or to a music festival, without a serious threat of being killed by a shooter.
And here's what matters most:
"You would have thought with Newtown (Conn., Sandy Hook), that would have been the breaking point," Causey said. But, "I think this (Parkland, Fla.) has affected a group of people who are not going to stand down. We're not going to let this get lost in the news. I don't think that's going to happen any more.
"We want to be sure we have a lasting effect," Causey said.
Spring Break might have just ended; Saturday's marches are just the beginning.
The NRA, many conservative politicians, conspiracy theorists, gun nuts, and others, have already underestimated these amazing Millennials.
Well, they do so at their own risk.
Joey Kennedy, a Pulitzer Prize winner, writes a column every week for Alabama Political Reporter. Email: [email protected]
Opinion | Tommy, can you hear me?
That Morning Consult poll of Alabama voters that showed Republican Tommy Tuberville with a 17-point lead over incumbent Democratic Sen. Doug Jones for the U.S. Senate was such a stunner, a Jones campaign aide rushed out an email fundraiser trying to quell any panic.
Until now, most polls have shown Jones to be competitive against an unnamed Republican and, specifically, Tuberville, the former Auburn football coach who defeated Jeff Sessions to win the Republican nomination.
"I would never respond to an outside poll, but a new poll is out there showing Doug Jones losing by … wait for it … 17 points," writes Joe Trippi, senior adviser for the Doug Jones for Senate campaign.
"Here is my comment," Trippi writes. "No way."
Unfortunately, in Alabama, there is a way.
Republicans in the state tend to vote straight ticket in overwhelming numbers. Alabama is one of a handful of states that even allows straight-ticket voting, but the reality is, it does. So voters who want to cast their ballot for, say, Donald Trump in November, but who also like Jones, will have to split their ticket.
The Morning Consult poll showed that a large number of independent voters are undecided, and that could swing the election toward Jones. But straight-party voting can be a hope killer.
Not yet, though. It's still early. The election is still nearly three months away. We've not seen Tuberville do much of anything but bow before Trump, who endorsed him over his former attorney general. But that's Trump loyalty for you.
Indeed, the country is going so poorly right now, one wonders other than the hard-core racists, who still supports Trump.
I know, I know: Alabama is different (plus, we still have more than our share of hard-core racists). But c'mon, folks, more than 157,300 Americans are dead from the COVID-19 pandemic, completely mismanaged by the Trump administration. There have been more than 4.7 million cases. In Alabama, there have been more than 90,000 cases and more than 1,600 deaths.
Meanwhile, the U.S. and Alabama economies are in shambles and getting worse, not better. Trump has sided with Confederate statues and flags over eliminating the systemic racism found in police departments and other government agencies. Plus, most recently, Trump sent his secret army of unidentified goons to sweep protesters off the streets in American cities.
Trump is nobody's friend but his own.
Then there's Tuberville. A decent if mediocre football coach, Tuberville certainly is no Nick Saban. Tuberville isn't even a Gus Malzahn.
Sessions tried to argue that Tuberville wasn't a resident of Alabama, either, but that's not fair. Where Sessions is concerned, unfair is a character trait.
While Tuberville does maintain properties in Florida, he and his wife have owned a home in Auburn for at least three years. Too, they both are registered voters in Alabama, though Sessions said Tuberville cast his ballot in Florida during the 2018 midterms.
What's more important is where Tuberville stands on the issues. And that, we don't know much about. We know Jones is a moderate who works with members of both parties. He clearly represents Alabama's best interests as well as any U.S. senator who has served from Alabama.
Though the loons try to paint Jones as a liberal-socialist-communist bogeyman, he's nowhere close. Certainly, he's different from Sessions, who held that Senate seat for two decades before becoming Trump's attorney general. He's different from Sessions in that he actually gets legislation through the Senate. Sessions mainly interfered with progress while a senator.
The first U.S. senator to support Trump's candidacy, Sessions identified with Trump most likely because they're both die-hard racists. Trump rewarded that loyalty by back-stabbing Sessions out of Washington.
At some point, though, Tuberville must make his positions clear, and not simply that he'll support anything Trump does. That would be a disaster for Alabama, as much as Trump is a disaster for the United States.
The former Auburn University football coach can't just continue being a sycophant for Trump, whose own poll numbers are tanking and who is likely not going to win re-election.
Should Alabama send a Republican to represent the state with a Democratic president, a likely Democratic Senate and a solidly Democratic House? That would be useless.
But Trippi, in his email, did show how Tuberville wins easily: "One bad poll turns all of us off … you write the race off, and Tuberville coasts to victory because no one is paying attention," says Trippi. "Everyone abandons Alabama except Mitch McConnell, who is ALL IN to beat Doug. The proof is in the money he (McConnell) is spending now."
It's true that McConnell is working hard to unseat Jones to protect Republicans' wobbly control of the U.S. Senate, and if they weren't concerned that Jones has a good shot at winning re-election, McConnell would spend that campaign money in another state.
Tuberville must do more than hide behind Trump. We need to hear Tuberville's plan, where he stands on the issues and what he'll bring to Alabama that Jones hasn't already.
Let's hear it, Coach Tommy. But you'll have to scoot back a bit first.