Palmer votes against omnibus spending bill
Thursday, the Consolidated Appropriations Act of 2018, the Omnibus bill, was passed by the U.S. House of Representatives. Congressman Gary Palmer, R-Hoover, voted against passage of the bill, saying that he could not vote for it in good conscience.
"While I strongly support the increased funding for our military, I could not in good conscience vote for the Omnibus that costs almost $1.3 trillion," said Palmer. "The military threats to our national security are real and serious, but so is the fiscal threat to our national security."
"As a result of years of deficit spending, trillions have been added to our national debt, which recently reached $21 trillion for the first time," Palmer explained. "Eventually the bill will come due with major consequences for our nation. That said, everyone should realize that this deficit in the Omnibus bill is largely the result of a long train of abuses that includes: Eight years of neglect of our military; Shameful indifference toward our veterans; Irresponsible entitlement spending; Enormously damaging regulatory and tax policies, including Obamacare, that resulted in eight years of anemic economic growth, and perhaps worst of all, the failure to do appropriations in an open and transparent process in both Houses of Congress as we are required to do by the Constitution."
"I continue to be committed to supporting our military, to working to find ways to eliminate deficits, reducing our national debt, and restoring the fiscal health and stability for our nation that is essential to the future well-being of every American," Palmer said.
Speaker of the House Paul Ryan, R-Wisconsin, supported the legislation.
"Today marks the beginning of a new era for the United States military," Ryan wrote in a statement. "With the biggest increase in defense funding in 15 years, this critical legislation begins to reverse the damage of the last decade and allows us to create a 21st-century fighting force. Our service members are the finest in the world, but the poor state of our military readiness has left them under-equipped and underprepared for the threats they face. They deserve better, and this long-sought funding provides it. It also strengthens our missile defense systems, upgrades our naval and air capacity, and funds the largest pay raise for our troops in eight years. This legislation fulfills our pledge to rebuild the United States military."
"This agreement addresses a number of other critical priorities. House appropriators have ensured that increases in non-defense spending are directed at securing the homeland, protecting our schools, and rebuilding American infrastructure," Ryan continued. "This package includes significant resources to fight the opioid epidemic that is ravaging our communities. It boosts funds for law enforcement and border security, including miles of new structures along our southern border. And it provides hundreds of millions of dollars for mental health, training, and school safety programs to keep our kids safe. No bill of this size is perfect. And we must reform our broken budget process to return to a regular appropriations process. But this legislation addresses important priorities and makes us stronger at home and abroad."
President Donald Trump said that the increases in social programs and civilian agencies were necessary to bring Democrats to the table to get them to support the his increases in military spending. The budget combined with recent tax cuts is predicted to swell the deficit to over one trillion dollars.
Lilly Ledbetter speaks about her friendship with Ginsburg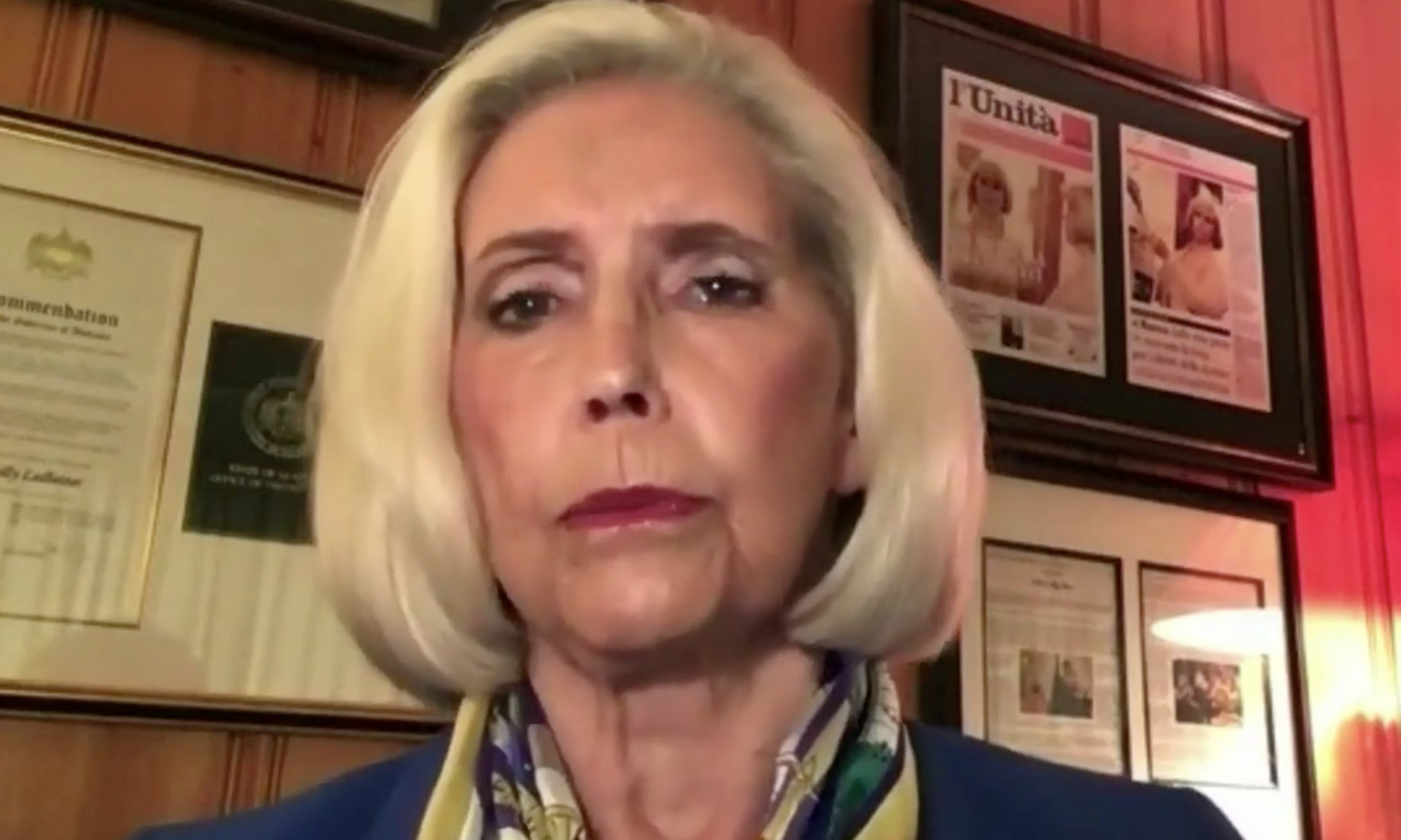 When anti-pay-discrimination icon and activist Lilly Ledbetter started receiving mail from late Supreme Court Justice Ruth Bader Ginsburg, Ledbetter's attorney told her to save the envelopes. That's how unusual it is to get personal mail from a member of the nation's highest court.
Ledbetter, 82, of Jacksonville, Alabama, shared her memories of her contact with Ginsburg over the last decade during a Facebook live event hosted by Sen. Doug Jones on Monday.
Ginsburg famously read her dissent from the bench, a rare occurrence, in the Ledbetter v. Goodyear Tire & Rubber Co. decision in 2007. The court ruled 5-4 to affirm a lower court's decision that Ledbetter was not owed damages for pay discrimination because her suit was not filed within 180 days of the setting of the policy that led to her paychecks being less than those of her male colleagues. 
Ledbetter said that Ginsburg "gave me the dignity" of publicly affirming the righteousness of Ledbetter's case, demonstrating an attention to the details of the suit.
Ginsburg challenged Congress to take action to prevent similar plaintiffs from being denied compensation due to a statute of limitations that can run out before an employee discovers they are being discriminated against. 
The Lilly Ledbetter Fair Pay Act of 2009 was passed by Congress with broad bipartisan support and signed into law by President Barack Obama. It resets the statute of limitation's clock with each paycheck that is reduced by a discriminatory policy.
Ledbetter said that her heart was heavy when she learned of Ginsburg's death on Friday. The women kept in touch after they met in 2010. That was shortly after the death of Ginsburg's husband, tax attorney Marty Ginsburg. She spoke about her pain to Ledbetter, whose husband Charles had died two years before.
"So we both shared that, and we shared a tear," said Ledbetter.
Ginsburg invited her to her Supreme Court chambers to see a framed copy of the act, next to which hung a pen that Obama used to sign it.
Ginsburg later sent Ledbetter a signed copy of a cookbook honoring her husband that was published by the Supreme Court Historical Society. Included with it was a personal note, as was the case with other pieces of correspondence from the justice that Ledbetter received at her home in Alabama. They were often brochures and other written materials that Ginsburg received that featured photos of both women.
Ledbetter expressed her support for Jones in his race against GOP challenger Tommy Tuberville. The filling of Ginsburg's seat is a major factor in that, she said.
"I do have to talk from my heart, because I am scared to death for the few years that I have yet to live because this country is not headed in the right direction," she said.
She noted that Ginsburg was 60 when she was appointed to the court. Ledbetter said that she opposes any nominee who is younger than 55 because they would not have the experience and breadth of legal knowledge required to properly serve on the Supreme Court.
She said that issues like hers have long-term consequences that are made even more evident by the financial strains resulting from the pandemic, as she would have more retirement savings had she been paid what her male colleagues were.
Jones called Ledbetter a friend and hero of his.
"I've been saying to folks lately, if those folks at Goodyear had only done the right thing by Lilly Ledbetter and the women that worked there, maybe they'd still be operating in Gadsden these days," he said.