State Senate votes down term limits for state lawmakers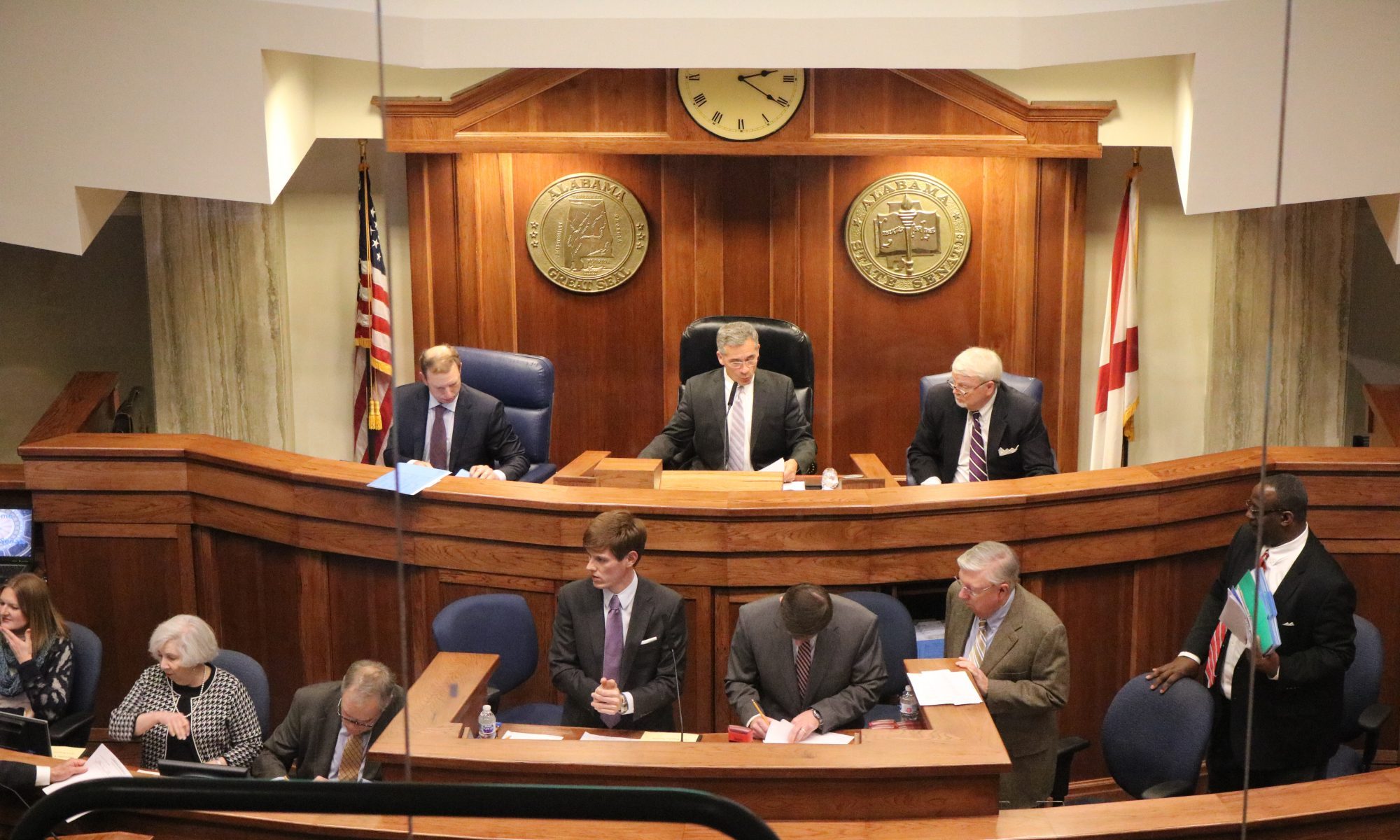 The Alabama State Senate on Wednesday voted down a proposed amendment to the state constitution that would have imposed term limits on Alabama state legislators.
Senate Bill 127 was sponsored by Senator Bill Hightower, R-Mobile.
Under SB127 legislators would have been limited to just three 4 year terms in both the Alabama House of Representatives and Alabama Senate.
Polls indicate that most Americans support term limits; however, most incumbents win their party primaries even after decades in office.
Hightower has been a vocal proponent of term limits in his time in the Alabama Senate. Hightower is a 2018 Republican candidate for governor and he has made term limits part of his campaign.
Most statewide constitutional offices are already term-limited but the Legislature is not.  Congressional term limits are very popular polls, but have been ruled unconstitutional by the U.S. Supreme Court.  Efforts to advance a congressional term limits measure in the Congress have been unsuccessful.  A 2013 Gallup poll showed 75 percent of Americans supportive of congressional term limits with only 21 percent opposed.
"We will not stop until we end the old boys' network that is stopping real change!" Hightower said. "We will never change Montgomery if we continue to elect the same insiders, and that is why I am running for Governor, to shake up the establishment and bring positive change to Alabama.  As Governor, we will continue to push for term limits and many other reforms that the career politicians know will end their grip on power."
The average tenure of those who opposed Hightower's legislation was 12.3 years, more than the 12-year limit included in SB 127. Five of the Senators who opposed SB 127 have served over 20 years in the Alabama State Senate.
The longest-serving legislator is Rules Committee Chairman Senator James Waggoner, R-Vestavia. Waggoner served in the Alabama House of Representatives from 1966 to 1983, and then ran for Congress unsuccessfully. Waggoner has served in the State Senate since 1990 and is seeking another term this year. State Rep. Alvin Holmes, D-Montgomery, was first elected in 1974. Rep. Holmes is also seeking another term in office.
SB127 was rejected on a 9-15 vote.  While this issue has been introduced several times, this was the first time that it actually received a vote on the floor by the Legislature.
If actually passed, SB127 would still have had to be on the ballot to be voted on by the people.
Critics of term limits suggest that Legislatures will be adversely affected without members have the institutional knowledge that a member gets by being in the same legislative body for decades.
The 2018 major party primaries are on June 5.
Print this piece
Lawmaker files bill to ban treatments for transgender kids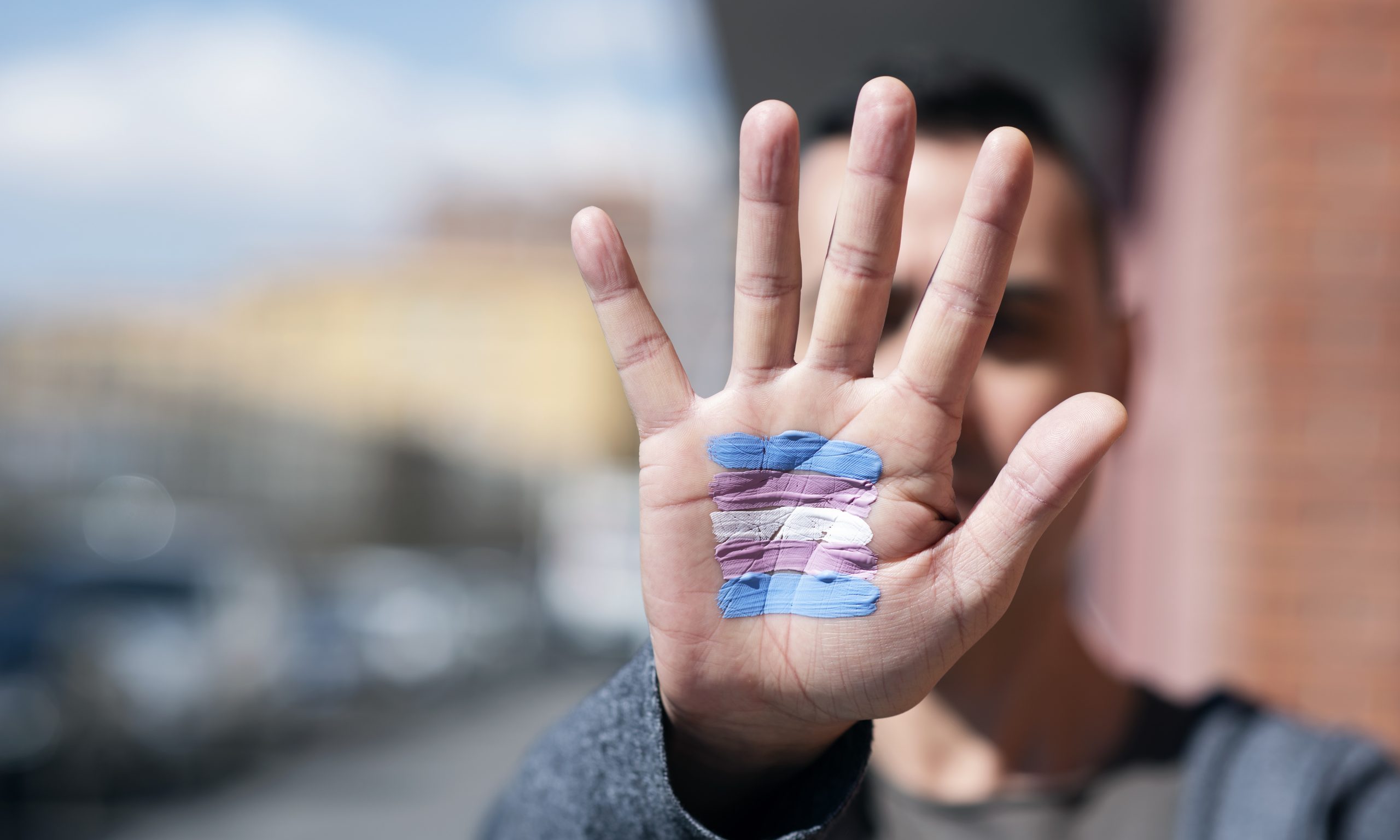 Republican Wes Allen, R-Troy, filed a bill to prevent doctors from providing hormone replacement therapy or puberty suppressing drugs to people younger than 19 who identify as transgender.
HB303, the Alabama Vulnerable Child Compassion and Protection Act,  would make it a Class C felony, punishable by up to 10 years in prison, for doctors to prescribe puberty-blocking medications or opposite gender hormones to minors. Allen's legislation would also ban hysterectomy, mastectomy or castration surgeries from being performed on minors.
"I was shocked when I found out doctors in Alabama were prescribing these types of drugs to children," Allen said in a news release. "This is something you hear about happening in California or New York but it is happening right here in Alabama and it's time we put a stop to that practice."
Allen said that children experiencing gender dysphoria are struggling with a psychological disorder and that they need therapeutic treatment from mental health professionals instead of medical intervention that would leave their bodies "permanently mutilated." 
"These children are suffering from a psychological disorder, just as someone who is suffering with bipolar disorder or schizophrenia but we treat those patients and try to help them. We should treat these psychological disorders as well."
In 2018, a policy statement from the American Academy of Pediatrics (AAP) said that:
"Transgender identities and diverse gender expressions do not constitute a mental disorder; 

Variations in gender identity and expression are normal aspects of human diversity, and binary definitions of gender do not always reflect emerging gender identities; 

Gender identity evolves as an interplay of biology, development, socialization, and culture; and

If a mental health issue exists, it most often stems from stigma and negative experiences rather than being intrinsic to the child"
The World Health Organization (WHO) announced in 2018 that it was removing "gender identity disorder" from its global manual of diagnoses and reclassify "gender identity disorder" as "gender incongruence," which is now listed under the sexual health chapter rather than the mental disorders chapter. 
In a 2018 interview, Dr. Lale Say, a reproductive health expert at the WHO, said that gender incongruence was removed from the list of mental health disorders because "we had a better understanding that this was not actually a mental health condition and leaving it there was causing stigma. So in order to reduce the stigma, while also ensuring access to necessary health interventions, this was placed in a different chapter."
In 2012, the American Psychiatric Association revised the Diagnostic and Statistical Manual of Mental Disorders (DSM) to remove the term "gender identity disorder" from the manual and add the term "gender dysphoria."
Allen's bill will be considered by the Alabama House of Representatives in the coming weeks.
Print this piece