"Zombie Bill:" Thought dead, juvenile justice reform bill resurfaces in Alabama Senate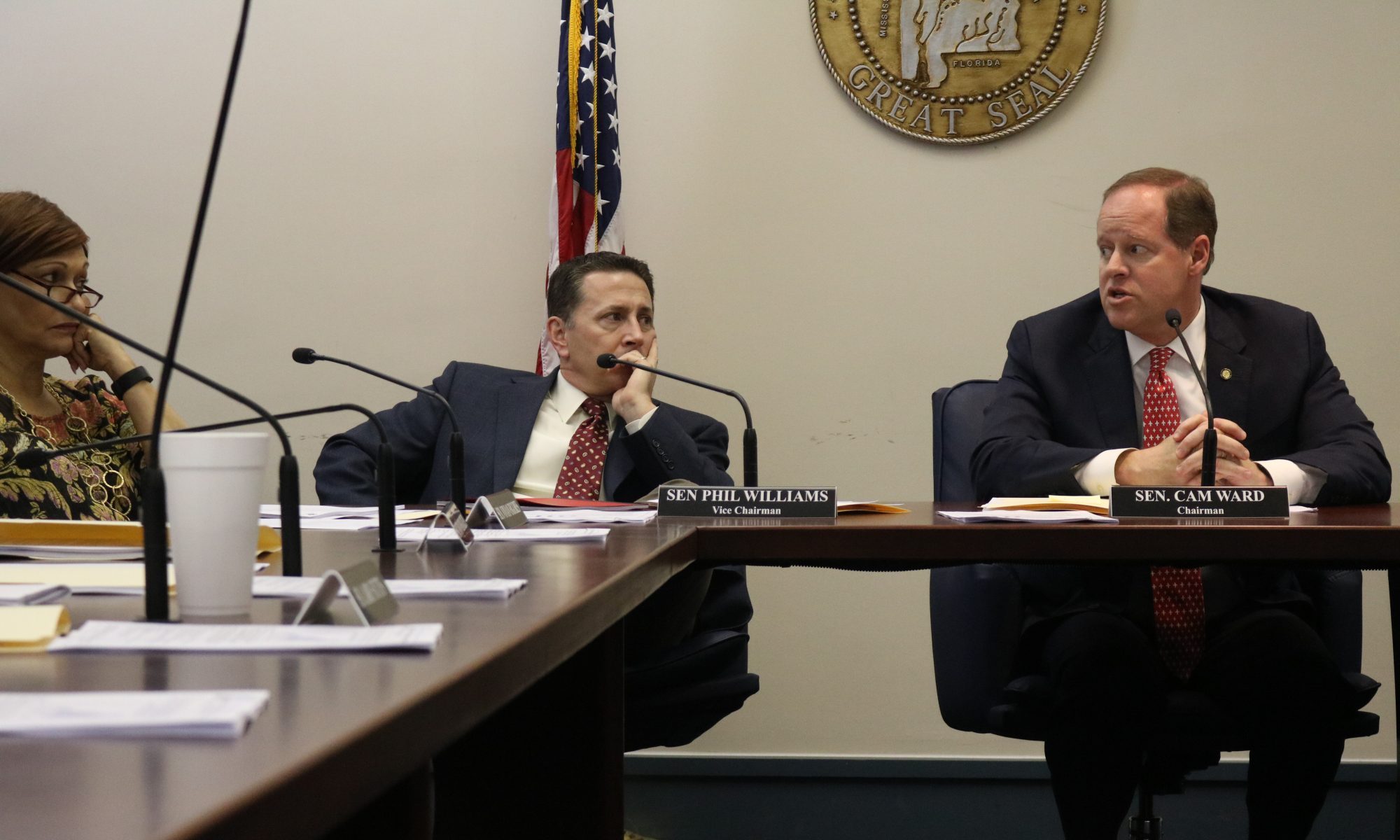 Previously thought to be dead for this legislative session, a massive rewrite of Alabama's juvenile justice statutes surfaced in the Senate Judiciary Committee Thursday, again raising the possibility that the legislation may make it into the law books this year.
The House passed the legislation last week.
"For a while there this bill has been alive and dead, then brought back to life and dead again. It's come back and forth, and it has been called the Zombie Bill," Ward said. "Just two days ago we were told the bill was dead for the session. Forty-eight hours later, we're told it's still in play."
The bill, sponsored by Rep. Jim Hill, R-Odenville, was the result of a Juvenile Justice Task Force created by Sen. Cam Ward under Senate Joint Resolution 78. Hill, a retired judge in St. Clair County, and other members of the task force, worked for months to create a package to reform provisions in Alabama's law that proponents of the bill say unfairly treats minors.
HB225 would expand early intervention programs and would cut back on the number of minors sent to youth detention facilities. Every minor that would enter the juvenile courts would need a risk and needs determination under the bill.
"This is something that is a year-long work in progress," Hill said. "The juvenile justice acts in this state have not been looked at in 10 years."
Hill said 60 percent of children who are sent to the Department of Youth Services detention facilities are low-level offenders convicted of Class C or D misdemeanors.
"The kids we send to DYS, oftentimes, we would not send to prison if they were 25 years old," Hill said.
Proponents say that the bill would allow for funds saved by reduced incarceration of children to be used for local community intervention programs.
"We can either stick with the status quo, which some will do, or we can try to make some positive changes going forward," Ward said.
The bill is more than 80 pages long, and some have accused Ward, Hill and Democratic Sen. Vivian Figures of trying to shove through a bill without proper vetting.
"This is a big bill, that's why it took 15 months to work on with more than 16 different stakeholders across the state," Ward said. "Do we have more work to do? I think we do, but we've got to put our nose to the ground and start to do it."
Four amendments were added to the bill Thursday. All of them were largely technical amendments. The biggest amendment added Thursday was a compromise between DYS and county commissions on how to pay for the cost of transferring youth offenders.
Ward said the bill is still a work in progress, but would go a long way in reducing the number of incarcerated youth offenders.
"The big part of it is, the cost of those who you won't be locking up — it costs us about $160,000 to lock up a non-violent juvenile — that money can be reinvested back into diversion and treatment programs for non-violent youthful offenders," Ward said.
Ward said it would save money in the long term as well. Studies show that youthful offenders sent to detention services have a higher rate of recidivism than those who aren't.
"That saves us so much money in the long term as well by not having them continue out of juvenile into the adult corrections system," Ward said.
Money saved would be distributed on an as-needed basis depending on the need of local community intervention programs. Ward said the change would be better than a distribution formula because that would split the money between some counties that already have enough funds and others that are broke.
"You're not going to be guaranteed locked into anything, and I think that's wise, because if you're locking in numbers, you'll spread it so thin across the state that it won't make any difference anywhere," Ward said.
Ward said the money could also be invested into new programs to tackle crime among youthful offenders.
Editor's Note: This article has been updated.
Print this piece
Five patients with COVID-19 have died at EAMC hospital in Opelika
UPDATE: East Alabama Medical Center said Sunday that its death toll has increased to six.
Death toll at East Alabama Medical Center increases to 6
The number of patients who have died from COVID-19 at East Alabama Medical Center in Opelika since Friday has increased to six, the hospital said in a statement Sunday.
---
Five patients who were being treated for COVID-19 at East Alabama Medical Center in Opelika, Alabama, have died since Friday, the hospital said in a statement Saturday.
"Our hospital family expresses its collective condolences to the families of these five patients," said Laura Grill, EAMC President and CEO.  "As everyone knows, this virus has taken a toll on our nation and world, and our community is not exempt from that. Our hearts and prayers are with these families at this very difficult time."
Three of the patients were from Chambers County and two were from Lee County. The Alabama Department of Public Health is still investigating the deaths and has not updated their website to reflect them.
Hospital officials and ADPH are working through the process for official state determination before adding them to the COVID-19 death count.
"The ICU staff, respiratory therapists and physicians who worked most closely with these patients are especially struggling and we ask that the community lift them up today just as they have been lifting up our whole organization the past two weeks," Grill said.
EAMC is currently treating 19 patients hospitalized with a confirmed COVID-19 diagnosis. Five patients who were previously hospitalized with COVID-19 have been discharged. There are 22 patients who are currently hospitalized at EAMC with suspected COVID-19.
The number of hospitalized patients has more than doubled from seven on Tuesday. It anticipates more.
The county had at least 56 confirmed cases of COVID-19 by Saturday afternoon, more per capita than Jefferson County, Shelby County and Madison County. That number has also continued to grow. To the north, Chambers County, which falls under EAMC's service area, has the most cases per capita in the state, meaning there are more confirmed cases per person than any other county. That county's total stands at 17.
Many of the patients who have tested positive, according to EAMC, had a common "last public setting" in church services.
"While there are no absolute patterns among the confirmed cases in Lee County, one nugget of information does stand out a little—the last public setting for a sizable number of them was at church," East Alabama Medical Center said in a statement Friday night.  "Not at one church, or churches in one town, but at church in general."
The hospital has urged churches to move online and cancel in-person services. Some churches have continued to meet, as recently as last Sunday, despite "social distancing" directives from the Alabama Department of Public Health that prohibited non-work gatherings of 25 or more people.
EAMC is urging the public to act as if they are under a "shelter-in-place" at home order, as the state has so far refused to issue such a directive.
"EAMC is asking everyone to shelter in place at home," the hospital said in a statement Friday night. "Sheltering in place means you stay at home with immediate family members only and should not leave your home except for essential activities such as food, medical care, or work. You should not host gatherings of people outside of your immediate family. You should also maintain a 6-foot distance from other people as much as possible, wash your hands frequently for at least 20 seconds each time, and frequently disinfect high-touch surfaces."
It's also asking businesses that have access to personal protective equipment like gowns, masks, latex gloves and hand sanitizer to bring those items to a collection site outside of EAMC's main lobby. The site is open from 9 a.m. to 4 p.m. on weekdays.
This story is developing and will be updated.
Print this piece