Senate delays vote on economic developer bill after negotiations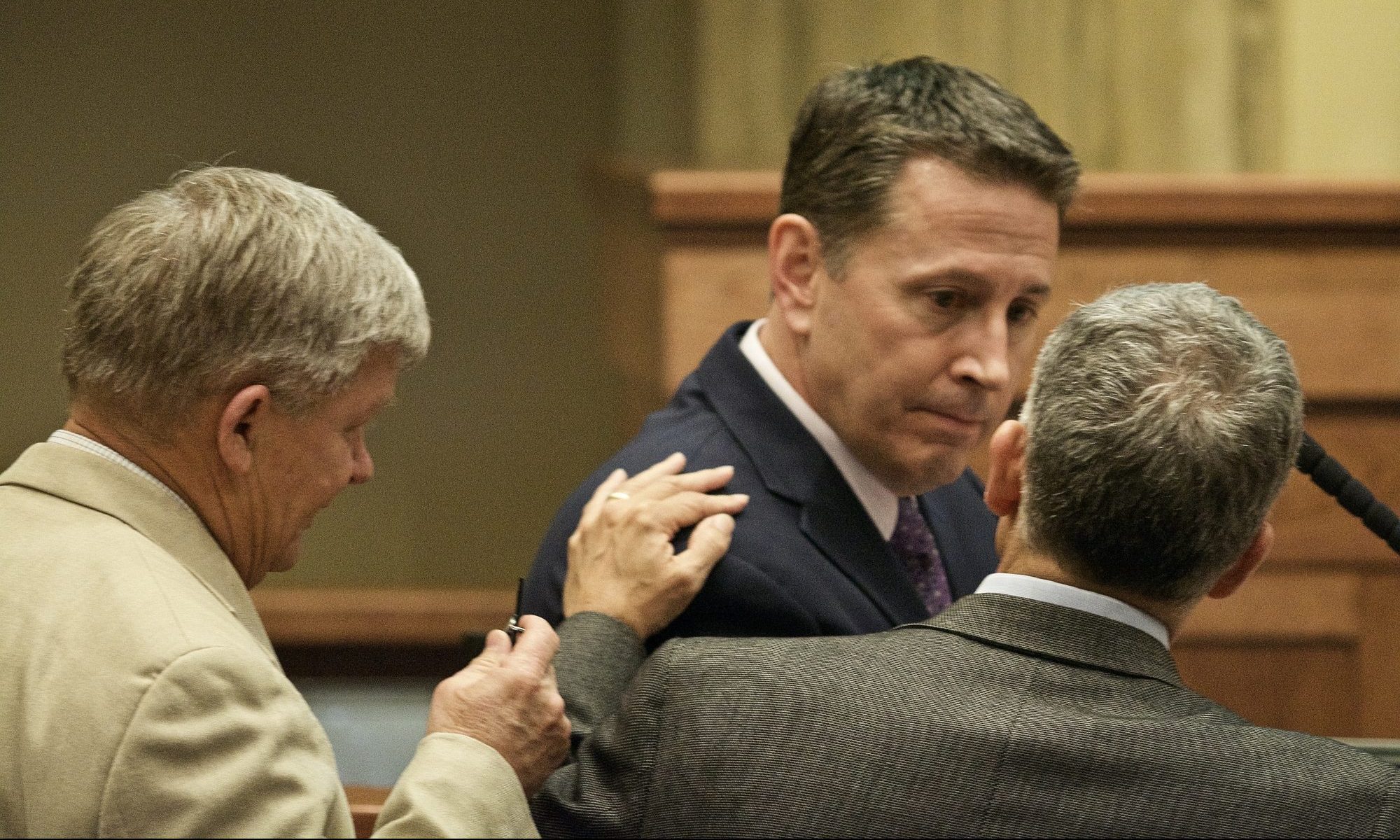 A controversial bill that would exempt a class of "economic development professionals" from having to register with the state as lobbyists appears to have made it through a round of intense negotiations and sits in a position to pass.
Those negotiations, which took the better part of the weekend and most of Tuesday, produced a new substitute intended to appease several opponents to the bill inside the Legislature's upper chamber. And it seems to have done so, though the Senate again adjourned Tuesday without voting on the bill.
With the proposed changes to the bill, the Senate ended up averting Sen. Dick Brewbaker's threatened filibuster, and the delay Tuesday night ended up having more to do with a prolonged debate over Sen. Rodger Smitherman's racial profiling bill downstairs in the House of Representatives, where representatives spent the day attempting to work out a compromise on that piece of legislation.
Smitherman was attempting to slow down the economic development bill in the Senate as a way of maintaining enough leverage and time to get his racial profiling bill out this session.
HB317, sponsored by Rep. Ken Johnson in the House, has been the subject of scrutiny from a number of senators and has been bogged down in the chamber for the past week, but leadership has made passing the legislation an obvious priority.
Senate President Pro Tem Del Marsh, R-Anniston, is carrying the bill in the Senate.
The bill is set to be the first on the agenda when the chamber returns Wednesday morning for what is expected to be the final day of this year's legislative session — unless things go off the rails.
Brewbaker and others raised concerns over the past week that the bill's wide-ranging provisions could open the door for some people to avoid the ethics laws. The bill would exempt any professional economic developer from having to register as a lobbyist, thus essentially exempting them from the statutes in the ethics laws that pertain to lobbyists.
Others were concerned that the bill didn't include a "revolving door" provision, the lack of which could have allowed former lawmakers to skirt a two-year ban on lobbying.
Sen. Phil Williams, R-Gadsden, proposed a substitute Tuesday that seemed to largely appease Brewbaker and others, although it didn't win everyone over.
"I believe we do (have the votes to pass it), as much as we've tightened it up now. It is decidedly a tight piece of legislation, and I believe it's exactly what we say it is, which makes it virtually impossible, by hook or crook, to get around the ethics laws," Williams said.
Williams' changes included a two-year revolving door provision, clarified the definition of an economic development professional and prohibits those who would otherwise have to register as a lobbyist from registering as economic development professionals instead.
"The only people who will have the opportunity for the exemption are the true economic developers that were never intended to be in the (ethics) bill to begin with," Williams said.
If passed, the law will expire on April 1, 2019, thanks to a so-called sunset provision, giving lawmakers a year to come up with a long-term fix to the ethics laws. That would allow lawmakers to work these changes into a comprehensive rewrite of the ethics laws proposed by Senate President Pro Tem Del Marsh earlier in the session. That rewrite is expected to be a priority during next year's session.
"I think that by recognizing apparently the 2010 rewrite left something nebulous, or at least seen to be nebulous, they're going to definitely have to revisit this in the broader comprehensive review," Williams said. "But that was also the purpose of the sunset."
Sen. Bobby Singleton, D-Greensboro, who spoke a couple of times against the bill, said he wasn't impressed with the sunset provision as a safeguard.
"We don't sunset anything," Singleton said. "We don't even have windows in here where we can see the sunset. … I think it's going to go on."
While lawmakers have conceded that lobbying is at least partly a component of economic development work, the bill says that economic development professionals are not lobbyists "unless and until he or she seeks incentives through legislative action that are above and beyond, or in addition to, the then current statutory or constitutional authorization."
That is, economic developers can lobby for incentives and other deals as long as they aren't lobbying to change the law to get better incentives. Otherwise, they have to register as lobbyists.
"As soon as they ask for something that doesn't currently exist in the law … or as soon as they approach the Legislature for any action at all related to a project they're working on, they become lobbyists," Williams said. "We get it. Report it. Report it all at that point."
Other provisions of the ethics laws — like those that prohibit lawmakers from accepting a thing of value — will still stand.
Williams said if the bill passes the Senate, he expects the House to concur Wednesday.
Proponents of the economic development bill argue that the Legislature needs to clarify that economic development professionals — specifically a subgroup of individuals dubbed site selectors — are not considered lobbyists. Declining to do so would put the status of economic developers up in the air and leave the state at a disadvantage when pursuing economic development deals, Williams, Marsh and other proponents say.
The discussions arose after a 2015 trade magazine article claimed Alabama's ethics laws inadvertently required those individuals to register as lobbyists. Since then, the Ethics Commission has wavered on whether to clarify the matter, effectively kicking the decision to the Legislature this session.
Lawmakers worry that if they don't clarify that economic development professionals are not lobbyists, the Ethics Commission might make a different determination, hurting Alabama's standing when it comes to those high-dollar deals.
Williams said economic development officials in other states have cast doubt on companies' ability to negotiate in Alabama, though the lawmaker didn't point to any specific instances of that happening. The state recently secured one of the largest economic development deals in recent memory when it attracted a massive Toyota-Mazda factory to Huntsville.
Sen. Paul Sanford, Brewbaker and other Republicans have argued that the ethics laws have been in place since 2010 with no problem. "Why the sudden urgency to "fix" something that doesn't appear to be broken?" they've asked. Sanford and Brewbaker led a push Tuesday to narrow the law by proposing an amendment to only cover site selectors who are members of the Site Selectors Guild.
Site selectors are a subclassification of economic developers who provide strategy and negotiation capabilities to corporations seeking the best outcome for tax credits, abatements, grants and reimbursable loans when deciding a location for a project.
"It's the main thing I've been saying all along: Go back to the site selector language," Brewbaker said. "All of the arguments come when you expand it into economic development. It's not that they both aren't related; they are. But one is simple and easy to define, and the other is a lot broader, which creates all of these other problems that we have been arguing about for two weeks."
Sanford's proposal to do just that failed by a vote of 10 to 18.
By expanding the exemptions beyond just site selectors, Sanford said, the bill could open the door to corrupt antics.
"(When we wrote the ethics laws), we were all worried about the undue influence on public officials and legislators and all of that, but this basically says these guys can almost do what they want because they're exempt from the law," Sanford said.
Byrne secures authorization for additional Austal ship in NDAA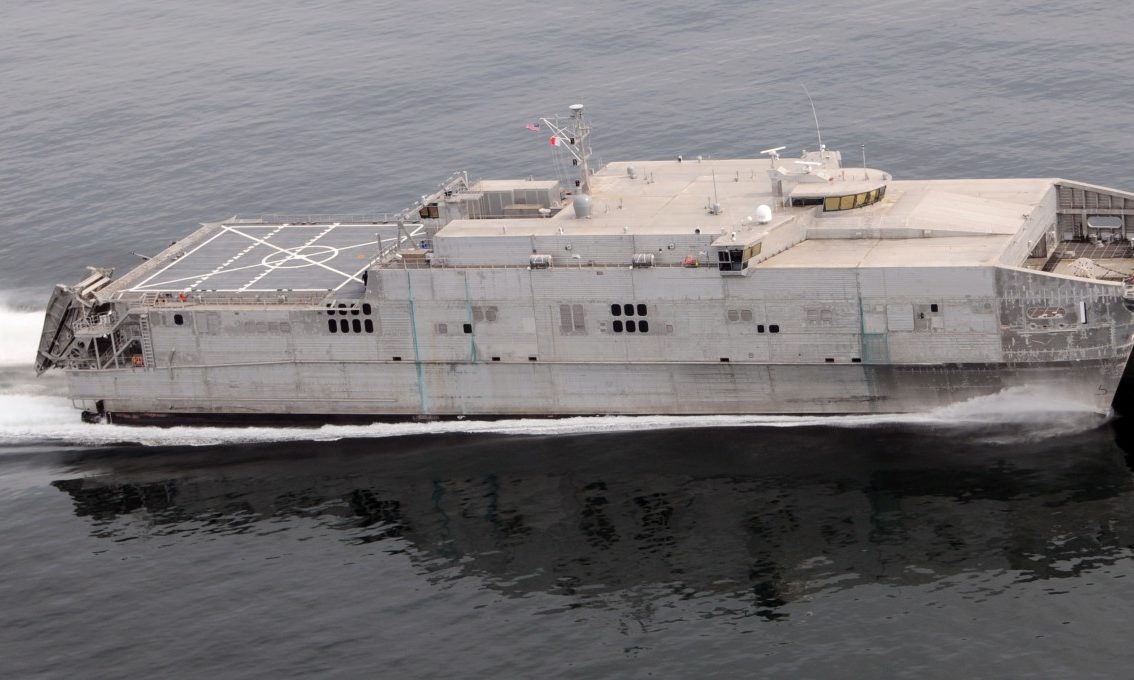 Congressman Bradley Byrne, R-Alabama, this week announced that the House Armed Services Committee approved the National Defense Authorization Act for Fiscal Year 2021 by a vote of 56 to 0. The bill includes a Byrne amendment authorizing $260 million to construct an additional Expeditionary Fast Transport vessel at Austal Mobile. The bill now goes to the House of Representatives for a vote for passage.
"Today's defense authorization bill received strong bipartisan support and will ensure that the men and women of our military have the resources necessary to protect American interests and safety," Byrne said. "Like most legislation, the bill isn't perfect, but the committee's willingness to work together towards a common goal should be a template for the entire House of Representatives to follow."
"It is great news for Southwest Alabama and our entire nation that the committee accepted my amendment to authorize the construction of an additional EPF at the Austal shipyard in Mobile," Byrne said. "Passage of this amendment acknowledges the critical role the 4,000 men and women at Austal Mobile play in supporting our nation's military readiness and moving us closer to our goal of a 355-ship fleet. In fact, just this week we reached a landmark when the Austal-built USS Oakland LCS was delivered to the Navy, becoming the 300th ship in our Navy's fleet. Construction of an additional EPF will strengthen Austal's footprint in Mobile and bolster its contributions to our national defense, and I hope Congress moves quickly to pass this bill into law."
The NDAA sets policy and authorizes funding for the entire United States military and has been passed by the House each year for the previous 59 years. The bill is expected to receive a vote in the House as soon as this month.
An Expeditionary Fast Transport is a 338-foot shallow draft aluminum catamaran designed to be multi-mission capable of intra-theater personnel and cargo lift, providing combatant commanders high-speed sealift mobility with inherent cargo handling capability and agility to achieve positional advantage over operational distances. Bridging the gap between low-speed sealift and high-speed airlift, EPFs transport personnel, equipment and supplies over operational distances with access to littoral offload points including austere, minor and degraded ports in support of the Global War on Terrorism/Theater Security Cooperation Program, Intra-theater Operational/Littoral Maneuver and Sustainment and Seabasing. EPFs enable the rapid projection, agile maneuver and sustainment of modular, tailored forces in response to a wide range of military and civilian contingencies such as Non-Combatant Evacuation Operations, Humanitarian Assistance and Disaster Relief. It is a non-combatant transport vessel characterized by its high volume, high speed, and flexibility. Its large flight deck can accommodate a variety of aircraft.
The EPF is designed to transport 600 short tons of military cargo 1,200 nautical miles at an average speed of 35 knots in Sea State 3. The ships are capable of operating in shallow-draft ports and waterways, interfacing with roll-on/roll-off discharge facilities and on/off-loading a combat-loaded Abrams Main Battle Tank (M1A2). The EPF includes a flight deck for helicopter operations and an off-load ramp that allow vehicles to quickly drive off the ship. The ramp is suitable for the types of austere piers and quay walls common in developing countries. The ship's shallow draft (under 15 feet) will further enhance littoral operations and port access. This makes the EPF an extremely flexible asset for support of a wide range of operations including maneuver and sustainment, relief operations in small or damaged ports, flexible logistics support or as the key enabler for rapid transport.
EPF has a crew of 26 Civilian Mariners with airline style seating for 312 embarked troops and fixed berthing for an additional 104. Military Sealift Command (MSC) operates and sustains the EPFs, which will be allocated via the Global Force Management for Theater Security Cooperation, service unique missions, intra-theater sealift and special missions.
Byrne represents Alabama's 1st Congressional District.