Opinion | There's a reason so much anger is being directed at the Parkland kids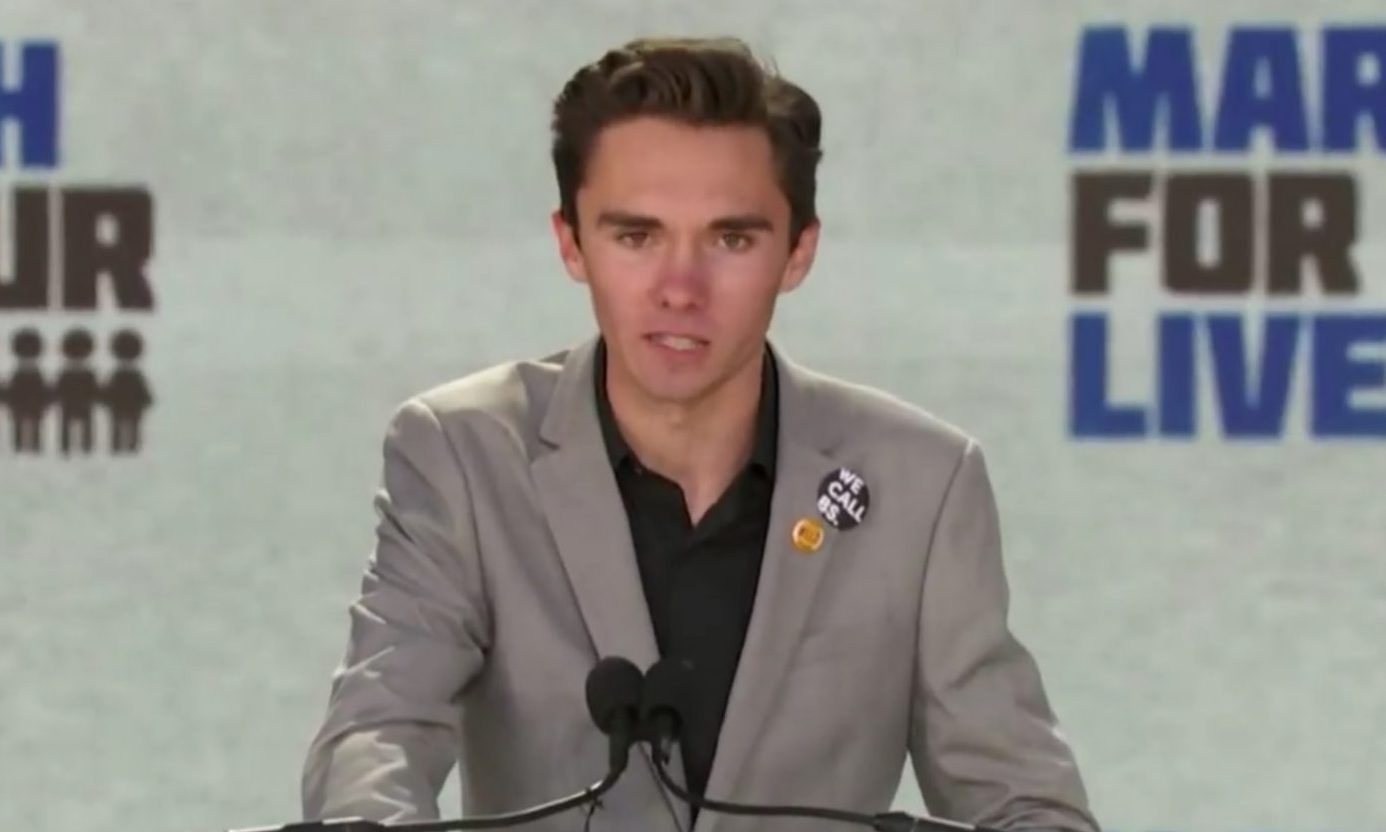 The kids are right
That's what makes the current gun debate, led by the teenage survivors of the Parkland school shooting, so vitriolic.
The kids are right.
Everyone knows it. Including the people who are arguing on the other side, slinging insults and ducking any meaningful debate. I'd probably duck debates, though, after what happened to poor ol' Marco Rubio.
But the fact remains, the kids are right.
And not just because they survived a mass murder and deserve some sympathy.
They're right because America's gun laws are getting people killed — lots and lots of people. And a whole bunch of those people could be saved with better gun laws.
These are facts, not opinions.
We can draw a straight line from some of our gun law loopholes to real crimes, real murders, real suicides, real accidental shootings, real people dying.
We know that the background check system for owning a gun is flawed and filled with holes, allowing people who should never own a gun to own a stockpile of weapons. We know that assault-style weapons serve no legitimate purpose in the hands of a regular citizen, except to kill as many fellow humans as possible. We know that high-capacity magazines serve only that same purpose. And we know that a lack of proper training on how to use, carry and store a firearm is directly responsible for thousands of accidental shootings.
The Parkland kids have merely pointed all of that out.
With a little flair. And some attitude.
The response from the gun nuts has been predictably vile. Right down to the petty insults, tinfoil hat conspiracy theories and downright homicidal threats.
What's odd, though, is that these kids haven't said anything off the wall. Instead, they've essentially repeated the calls for tougher gun regulations and blamed the inability to get tougher regulations on the NRA.
But, um, that's true.
In fact, the NRA will tell you that it's true — that it has been an effective lobbyist for fewer and fewer gun laws.
Even when the Parkland kids push it, and say that the NRA has "blood on its hands," that is still objectively true.
Because the NRA has pushed this too far. And by doing so, it has purposefully blocked some of the common sense regulations that should be in place.
The lack of those regulations has led directly to gun deaths. That's an unfortunate outcome if it happens once or twice, but when the NRA repeatedly lobbies against the same regulations, resulting in more and more deaths, at some point you have to start attaching some responsibility.
Look, I get why the NRA has done it — money.
It's a lobbying group that's supported by memberships. In order to maintain high enrollment, the NRA has to keep pushing forward. It has to keep knocking down gun laws and fighting proposed regulations.
So it fights everything. All the time.
But at a point, you cross a line. Because firearm ownership — like the ownership of all dangerous products whose misuse could result in the death of the user and other nearby — need to be regulated to ensure proper use.
The NRA crossed that line long ago, but it had no choice but to press forward.
That's why it keeps making ridiculous videos that tout gun ownership as some sort of God-given right and has transitioned from focusing on safe, well-trained gun ownership to painting all gun owners as the second coming of John Wayne.
It's also why they've sown fear among their members — telling them that they live in a dark, harsh country where danger lurks around every corner, just waiting to jump out and slaughter their families — and proclaimed that a gun is the only means by which to ward off this evil.
Except, small problem: You're actually living in the safest United States ever.
All crimes are down, particularly violent crimes.
And your only real danger is living in a state with lax gun laws, where you're several times more likely to be shot.
The NRA, through its power and influence, has pushed to knock down every regulation it could. And then, when bad things happened, wrapped itself in the phony excuse that it's protecting a constitutional right.
It's not.  
Because even our constitutional rights have limits in order to protect the whole of society.
That protection is all the Parkland kids are asking for.
And what's driving people crazy is that there's no good reason they shouldn't get it.  
Opinion | Voter suppression is the only hope for Republicans
Their tactic today is the same tactic of yesterday. Fight democracy.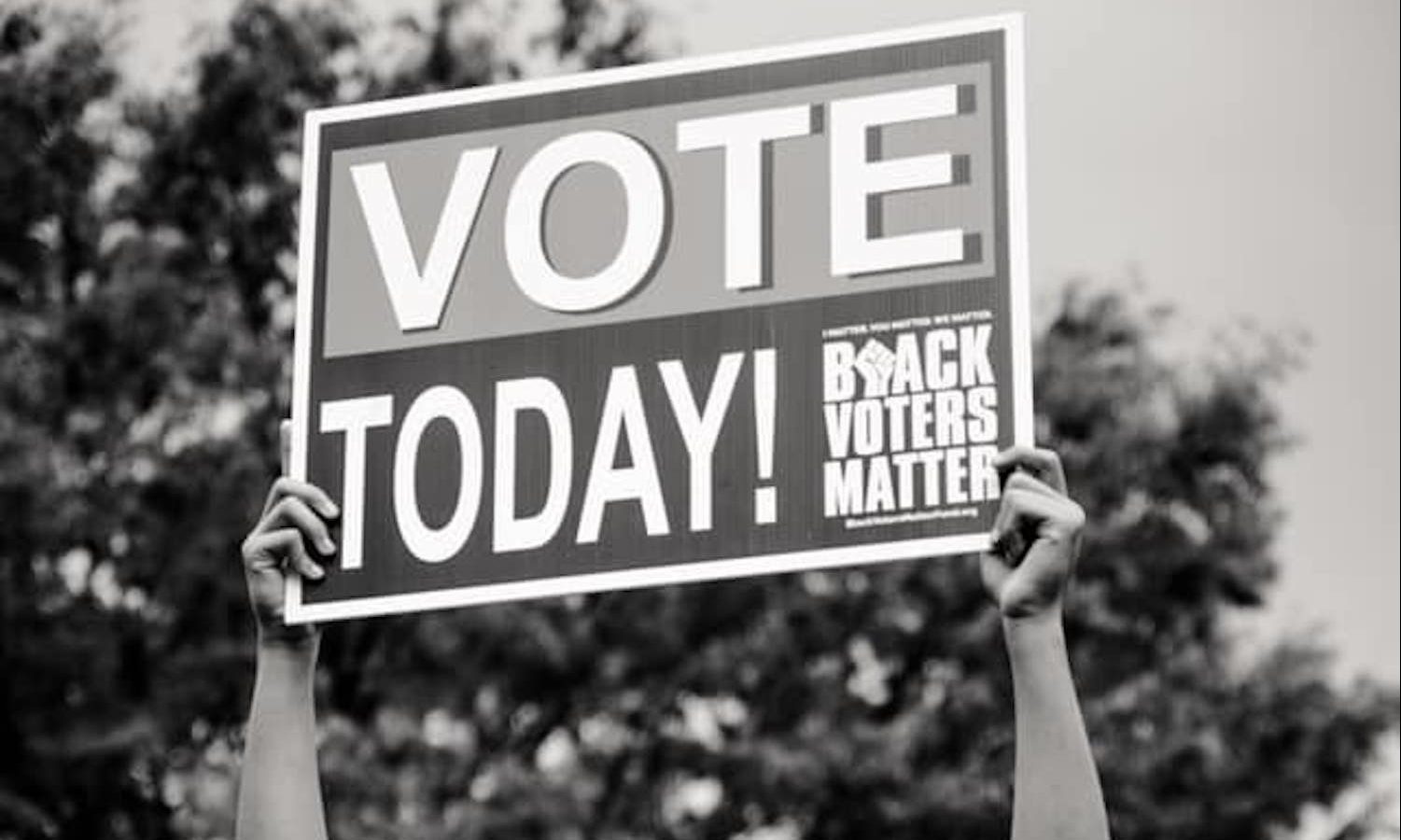 The writing is on the wall for Republicans, and it has been for some time now. Across the nation, year after year, they see the numbers steadily move away from them. They already represent tens of millions fewer Americans in Congress, and if recent polling is even close to accurate, they are on the verge of a bloodbath in less than two weeks that could tip the power to Democrats for generations to come. 
Facing such a bleak reality, it might be reasonable forjm to the party platform, discouraging the archaic fights over thinly-veiled racism and bigotry. To stop the never-ending coddling of racists and America's worst humans. 
But no, that is not their tactic. Their tactic today is the same tactic of yesterday. 
Fight democracy. 
Because the enemy that Republicans can beat is not the better ideas, better leadership, better governance or better humanity of today's Democratic Party, it is access to the voting booth. 
And they are fighting like hell. 
Gone are the slick talking points and the insistence that every shady hurdle placed between a voter and a ballot is a matter of fraud prevention. Now, they're not even hiding what they're doing, nor offering half-baked excuses for doing it. 
Whether it be limiting polling locations or providing fewer voting machines to predominantly minority neighborhoods or removing polling locations from college campuses or allowing for only one ballot drop-off location or faking drop-off locations, there is an all-out, last-ditch, shameless, desperate attempt to stave off the coming defeat by Republicans. 
And there is no bottom to what they will pull. 
As is usually the case, it was in Alabama where they tested just how low they're willing to sink. In Alabama, in the midst of a global pandemic that has killed nearly 220,000 Americans and nearly 3,000 Alabamians, they fought everything.
Even when they knew that doing so would likely — very likely — cost voters their lives. 
And they had a Republican-packed U.S. Supreme Court to go along with them. 
On Wednesday evening, that court ruled, 5-3, that Alabama officials could ban curbside voting, even though there's no law in the state preventing it and several counties have used it successfully in the past. 
Curbside voting is utilized to aid people with disabilities. In the time of COVID, it was going to be used by several counties in Alabama to make it easier for the most at-risk individuals to safely cast a ballot. They would pull up to the curb, sign the poll book without exiting their car, fill out a ballot, hand it to an official poll worker who feeds it into a voting machine, and, tah-dah, a safe vote has been cast. 
A number of at-risk Alabamians filed a lawsuit against the state saying the ban on curbside voting, coupled with the requirements for absentee voting in Alabama — which state officials also went to court to keep in place — would very much force them to risk their lives in order to cast a ballot. 
It will come as no surprise to you that the majority of those who planned to utilize curbside voting, it was projected, were Black Alabamians. COVID-19 has proven to be particularly lethal for Blacks, and the counties of Jefferson and Montgomery — both with high minority populations — had already planned to implement curbside voting. 
Secretary of State John Merrill and Attorney General Steve Marshall smelled something fishy, which is oddly common among white Republicans in Alabama whenever large numbers of Black people are planning to vote.
But don't worry, if you were expecting their reasoning for opposing curbside voting to be either absurd or callous.  
In a brief filed in the case, Merrill argued that "some level of risk is inherent in life and in voting." Merrill also went into a lengthy speculation on how curbside voting could possibly be conducted safely and securely in these counties. 
Again, curbside voting has been done in Alabama numerous times. And figuring out the logistics certainly would have taken less time and money than fighting this ridiculous case all the way to the Supreme Court. 
But, again, fairness, security and safety weren't the objective. 
Suppression was. 
Because right now, that's the only hope Republicans have left.