Opinion | Alabama politicians aren't even trying to hide the corruption anymore
The corruption within Alabama's state government doesn't surprise me anymore.
The brazenness of that corruption does.
Seriously, these people aren't even hiding it anymore.
Former Republican majority leader Micky Hammon, before being busted, convicted and shipped off to federal prison, actually told a reporter about his illegal deal with a health care company.
Former Republican House Speaker Mike Hubbard was scheduling official meetings and whining in emails about the ethics laws — the laws he helped pass — before he was busted.
Former Republican Gov. Robert Bentley and former Republican Attorney General Luther Strange stood in front of a room full of reporters and tried to pretend that Bentley wasn't under investigation by Strange's office, even after Strange wrote a letter all but saying he was. And he was.
I mean, maybe there's an argument to be made that our people are more stupid than brazen, and they're simply too ignorant to recognize that we all see what they're doing. But that's not a lot of comfort.
Because we seem to have reached a point in this state where corruption and shadiness is the norm.
We simply expect the crooked deals and underhanded payoffs and backroom politics. So much so that our politicians aren't really hiding it anymore.
Perfect example: Steve Marshall.
Take a quick look through our interim AG's campaign finance records sometime. And prepare to be amazed.
Not necessarily at the amount of the donations, although that figure, at well over $1 million raised so far — for a gig that pays $168,000 annually — should be scandal enough. But look at who's giving.
On Feb. 26, a $2,500 donation came in from the Riley and Jackson law firm. That's the firm of former Gov. Bob Riley's son, Rob Riley. That firm also shares office space with Bob Riley's consulting firm.
But more importantly to Steve Marshall, and the attorneys working for him at the AG's public corruption unit, Rob Riley is currently representing Mike Hubbard in his appeal against a case brought by that aforementioned AG's public corruption unit.
So the current AG is taking in donations from the attorneys of a convicted felon who was one of the most powerful men in the state.
Swell.
But in Marshall's case, not at all out of the ordinary.
Because Marshall has indirectly hauled in tens of thousands of dollars in campaign contributions from Jimmy Rane and Will Brooke — two wealthy and prominent business owners, and major political donors, who were caught up in the Hubbard conviction.
And here's the fun backstory there: Rane and Brooke could technically still be indicted for their roles in giving Hubbard money. Of the 12 felony counts against Hubbard, two involved in Rane and Brooke. And with a grand jury still empaneled in Lee County …
But no biggie to Marshall. He'll take their cash.
And why not? In fairness to him, now that HB317 — a bill that altered the definitions of who is deemed a lobbyist under Alabama law — has passed and is awaiting the governor's signature, it's not clear how Rane and Brooke would now be defined under the law.
Yeah, sure, he took in most of the cash before this bill was even introduced. And yes, if you want to get all nitpicky, he was out there publicly pushing for the passage of this bill. (Really, sarcasm on pause for a minute, when's the last time you remember an attorney general pushing for major exceptions to the ethics laws, particularly those that define who is and isn't a lobbyist?)
But then, it's not like he's the top law enforcement official in the state or something.
I mean, is there anything that defines Alabama politics better than the state's top law enforcement official accepting campaign donations from an indicted felon's attorneys during the appeals process and from two subjects in an ongoing investigation being conducted by his office?
And doing all of it right out in the open for everyone to see.
Maybe it's just what we've come to expect, and accept, in this state.
Print this piece
Opinion | Ivey gets serious about coronavirus. Finally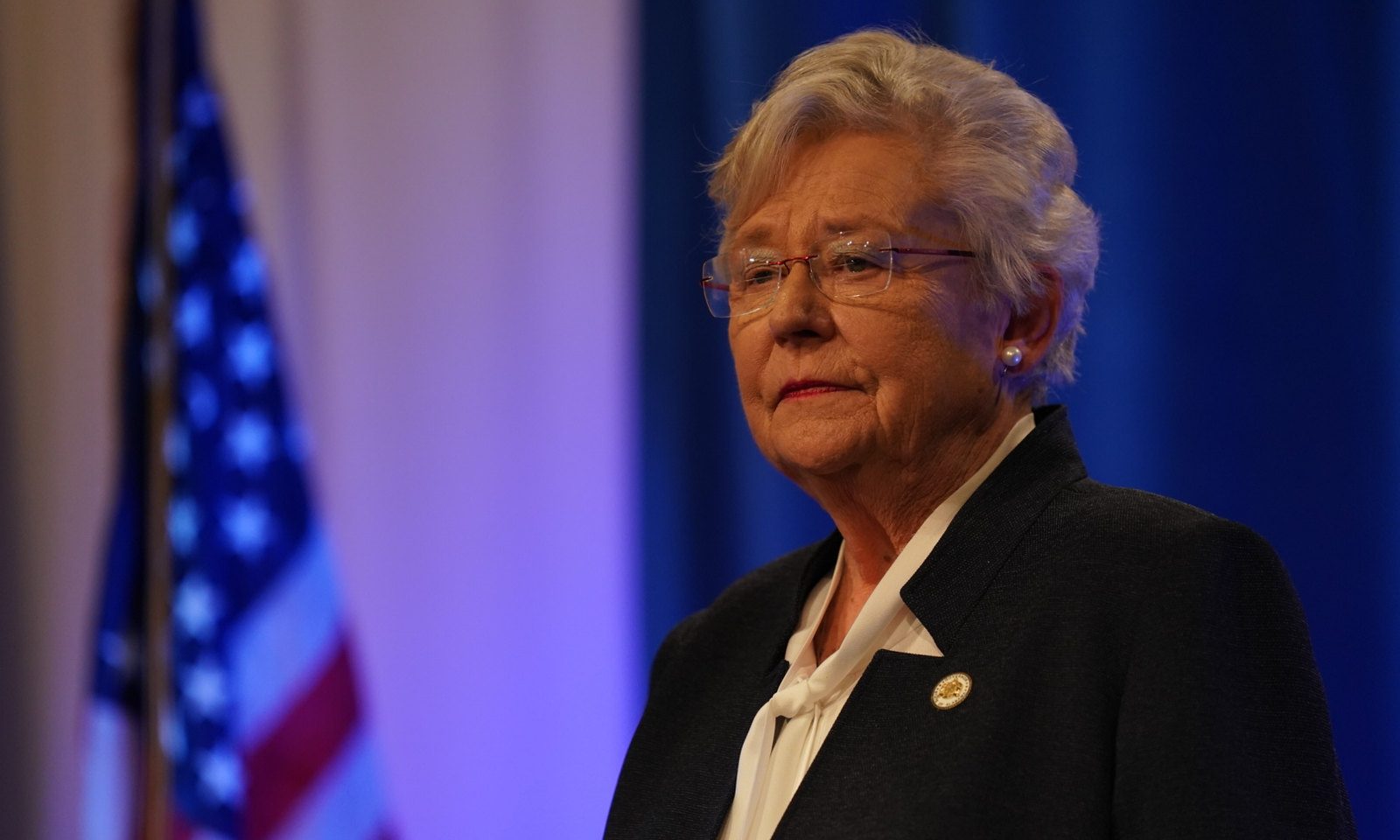 Finally.
For the first time since the COVID-19 crisis began in Alabama a couple of weeks ago, Gov. Kay Ivey finally, on Friday, seemed to grasp both the gravity of the situation and her role in it. 
Finally. 
Up until Friday, Ivey had resisted calls for more restrictive guidelines barring Alabamians from moving about the state to shop and carry on as usual. While she had taken a handful of steps, she had been hesitant to do more.
Famously, or infamously maybe, she excused away not doing more by telling people that Alabama isn't New York, California or "even Louisiana." 
I have never understood what that meant, exactly, and no one I've asked has been able to explain it to me. Was she saying the virus, which has infected nearly 600 people in Alabama and almost 100,000 across America, was less likely to infect the human bodies positioned within the state borders?
Did she mean that Alabama air was different? Or maybe all of those chemicals we've been consuming from our polluted waters made us uniquely resistant to coronavirus? 
But on Friday, it seemed, a contrite and pleading Ivey told the state that more had to be done. Her tone, her words and her actions conveyed a much different message than her previous press events. 
While she still refused to issue a statewide shelter-in-place order, she issued one without calling it that. It's being called a "safer at home" policy.

Ivey ordered closed a long list of non-essential businesses and facilities around the state, including department stores, clothing stores, most parks and athletic venues and pretty much all forms of entertainment venues. They will all be closed by 3 p.m. on Saturday. And they will remain closed until April 17. 
Finally. 
As she made this announcement, Ivey talked of the difficulty of the decision, and how you can't bring a dead business back to life — of how people who work at these temporarily closed businesses are losing vitally important pay and are suddenly at risk of losing everything they've worked for. 
And that's all true. But don't think that hasn't also weighed on the people who have called for such closures long ago. 
In fact, in many cases, we had these businesses and employees and their futures in mind when we called for everyone to take things more seriously sooner. Because doing so would have lessened the impact of the virus and allowed life to return to normal — or some form that resembled the old normal — a lot sooner. 
My family operated a small business for years. We operate one now. I make a living working for several small businesses. I know the work and worry that goes into them. I know the risk and sacrifice it takes to make a successful one. And I know the unique, caring relationships that are developed in a small business between owners and employees. 
The last thing I want is to see them fold, or be forced to lay off employees who are like family. 
But I also know that while reviving a dead business is almost impossible, reviving a dead person is actually impossible. 
And the health and safety of people have to be the first priority — not the businesses. 
Friday's press conference — or, actually, it wasn't a press conference, but more of a speech followed by responses to submitted questions — was the first real indication that Ivey understood that businesses might have to temporarily suffer in order to save hundreds of lives in this state. 
Maybe I missed it, but I don't recall a single mention of Trump or his insane plan to open things up next month and get the economy rolling again or Ivey's insistence that the economy was just as important as people. 
It was an important pivot for her. And one that could save lives and lessen the impact of COVID-19 in this state. 
However, as my APR coworker Chip Brownlee has pointed out in stories and graphs, Alabama's current trajectory in terms of how fast the virus is spreading looks more like Louisiana than Georgia or Florida. That's a problem, because Louisiana is widely regarded as one of the states with the worst outbreaks. 
Dr. Anthony Fauci, Director of the National Institute of Allergy and Infectious Disease and basically America's most trusted doctor right now, discussed new, very restrictive measures being taken by Louisiana officials to slow the spread of the virus. Fauci said it's likely that Louisiana officials will look back and realize that those measures should have "come a little bit sooner." 
Let's hope Ivey and Alabama officials don't find themselves in a similar situation.
Print this piece