Moore team asks Court of Civil Appeals to transfer Leigh Corfman suit to Etowah County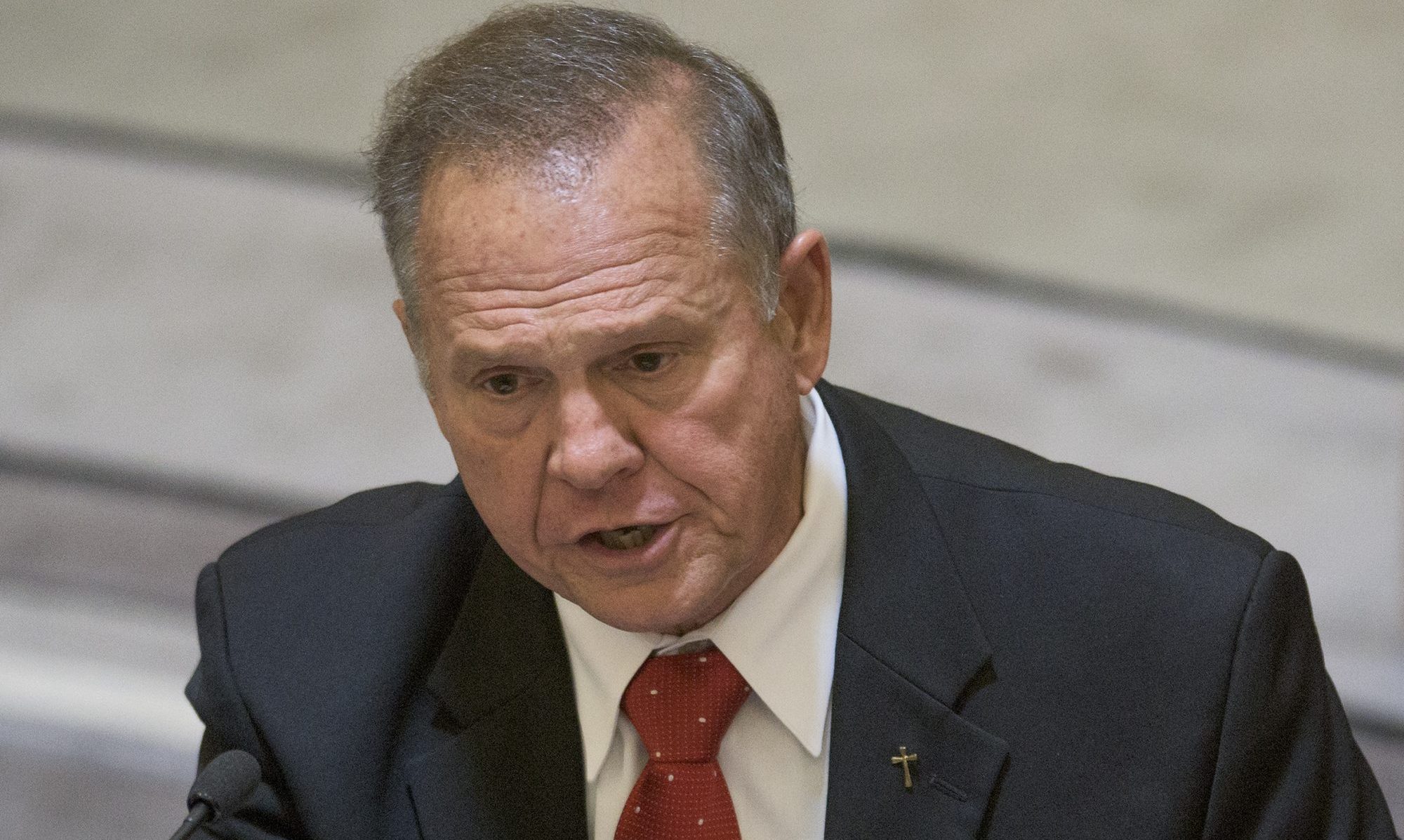 On Friday, Roy Moore and his legal team filed a Writ of Mandamus to the Alabama Court of Civil Appeals asking the Court to order the Montgomery County Circuit to transfer the case filed against Moore to be filed in Etowah County where both the plaintiff and defendant reside.
Leigh Corfman is suing former Chief Justice Roy Moore claiming that her character was besmirched when Moore, then a Republican U.S. Senate candidate, denied her allegations that he sexually assaulted Corfman when she was just 15 years old and Moore was a 36-year-old deputy district attorney in Etowah County.
A source with the Moore team told the Alabama Political Reporter, "The question should be asked why the Plaintiff from Etowah County does not want these matters tried in her own county where the character and reputation of the Plaintiff and Defendant are well known and where the truth of the false allegations against Judge Moore can be best proven?"
"This case has nothing to do with Montgomery County and is being brought by attorneys from Washington DC, San Francisco, and Birmingham Alabama for political reasons to hide the truth from the public about these false allegations," the source said.
Moore grew up in Etowah County, was valedictorian at Attalla high school before going on to West Point and U.S. Army service, including a tour in the Vietnam War. After finishing law school at the University of Alabama, Moore returned home to Etowah County.
It was in this period that Corfman claims that Moore took her to his trailer and undressed her willingly to her underwear, Korfman claims the two touched each other inappropriately on their underwear. When Corfman decided not to go further, that was the end of it until 41 years later when Corfman made the accusation in a Washington Post article when Moore was the Republican nominee for U.S. Senate and appeared to be cruising to an easy victory over an outmatched Democratic opponent.
The scandal scared GOP support away from Moore and energized Democrats who poured tens of millions into the state.
Moore threatened to sue Corfman, whose story he categorically denied. Instead, Corfman sued Moore alleging defamation of her character.
Montgomery Circuit Judge Ronan Shaul last has denied Moore's request to dismiss the lawsuit filed by Corfman. Shaul also denied Moore's request by to move the lawsuit from Montgomery to Etowah County.,
After the allegations by Corfman and other women who claim to have dated Moore in their teens (Corfman being the only below the age of consent), Moore slumped in the polls and then narrowly lost the December 12 special election to Doug Jones.
Print this piece
Biden, Bloomberg, Buttigieg, Klobuchar and Warren to travel to Selma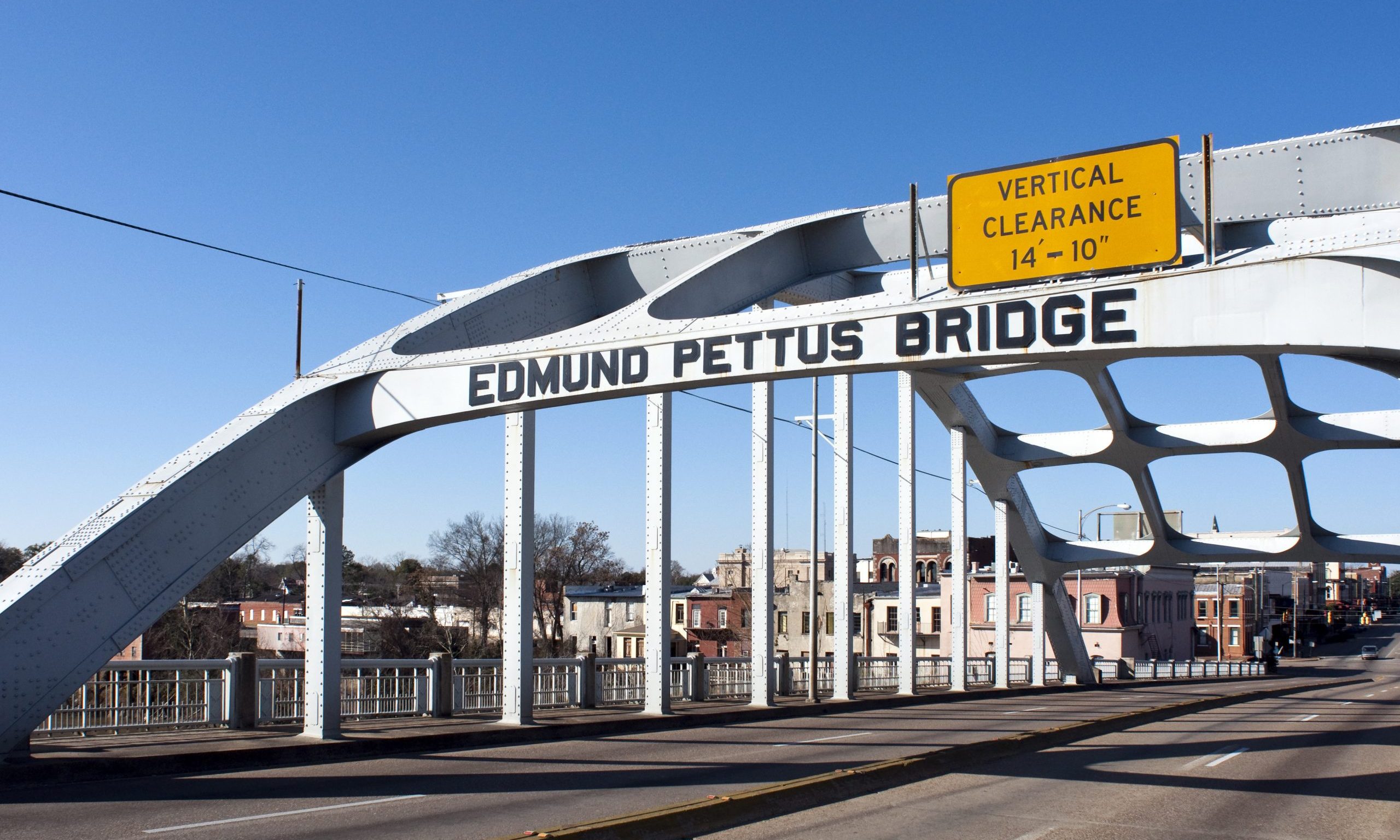 Sunday, Presidential candidates former New York City Mayor Mike Bloomberg, former Vice President Joe Biden, South Bend mayor Pete Buttigieg, and U.S. Senators Elizabeth Warren, D-Massachusetts, and Amy Klobuchar, D-Minnesoata, will travel to Alabama where they will participate in the events commemorating the attempted crossing of the Edmund Pettus bridge by voting rights marchers during the Civil Rights movement;
Bloomberg will participate in the 55th annual Selma bridge crossing to commemorate Bloody Sunday. In the morning, Bloomberg will attend Brown Chapel AME Church for morning worship with congregants and deliver remarks before joining Civil Rights and community leaders to participate in the bridge crossing reenactment.
Elizabeth Warren will participate in the Selma Bridge Crossing Jubilee Pre-March Rally, the Annual Bloody Sunday March across the Edmund Pettus Bridge, and the Presidential Candidate Forum hosted by the Selma-to-Montgomery March Foundation and The Bridge Crossing Jubilee.
Mayor Buttigieg will participate in the bridge crossing reenactment. This is Buttigieg's second visit to Alabama. He previously participated in a healthcare round table and visited with volunteers in Montgomery.
This is Mike's third visit to Alabama since announcing his campaign for president. Mike was in Montgomery earlier this month for an organizing event and to speak at the 60th annual Alabama Democratic Conference (ADC) Convention, the Alabama Democratic Party's largest Black caucus. He received the endorsement of the group.
This will be Elizabeth's second trip to Alabama. By Sunday, she will have traveled to 30 states and Puerto Rico since launching her presidential campaign.
Mike Bloomberg and Joe Biden will attend Worship and Provide Brief Remarks at Brown Chapel AME Church at 10:00 a.m. CST. The Church is at: 410 Martin Luther King St, Selma, AL 36703.
Elizabeth Warren will attend the Selma Bridge Crossing Jubilee Pre-March Rally will be at 1:30 p.m. at Brown Chapel AME Church; 410 Martin Luther King St., Selma, AL 36703.
The annual Bloody Sunday March across the Edmund Pettus Bridge will be at 2:30 p.m. CST beginning at Brown Chapel AME Church. Warren, Buttigieg, and Bloomberg are all committed to attend the bridge crossing reenactment.
Warren has committed to attend the Presidential Candidate Forum is hosted by the Selma-to-Montgomery March Foundation and The Bridge Crossing Jubilee. That event will be at 4:00 p.m. (estimated) and will be held at the George Corley Wallace State Community College; 3000 Earl Goodwin Pkwy, Selma, AL 36703.
Organizers have confirmed that Amy Klobuchar is committed to attend; but were not sure which events she will participate in.
The crossing of the Edmund Pettus bridge and the Selma to Montgomery Voting Rights March were key events in the Civil Rights Movement that led to the passage of the 1965 Voting Rights Act.
The Alabama Democratic Presidential primary will be on Tuesday, March 3. Polls open at 7:00 a.m. and close at 7:00 p.m.
Print this piece