Opinion | The Alabamization of America is complete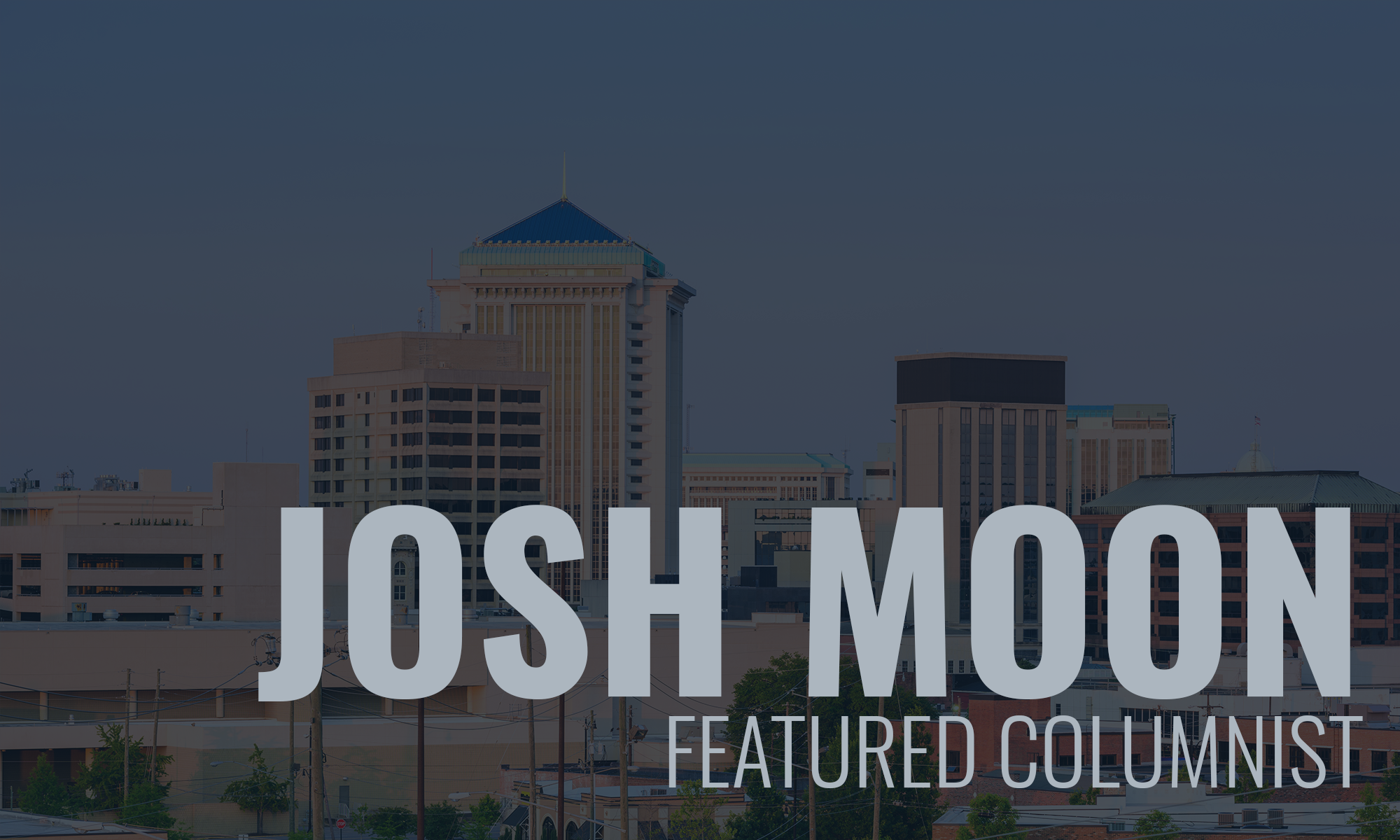 It seems as if the Alabamization of our federal government is now complete.
The final block fell into place on Monday, when the law office of the president's personal attorney was raided by FBI agents looking for evidence of, among other things, the lawyer's payoff of a porn star.
That does it.
Now America knows what it feels like to live in Alabama. To live under the most absurdly corrupt and defiantly stupid government imaginable.
For decades, the rest of America made huge to-dos over politicians wearing tan suits, talking funny, lying about affairs and being modestly corrupt. And all the while, the fine people of Alabama couldn't figure out what all the fuss was about.
We don't even count that stuff as scandalous anymore.
But what we never knew — because, let's be honest, knowing stuff ain't exactly our forte 'round here — is that other places were cultivating dumb people too. Because that's what it takes to get a government as continuously corrupt as Alabama's — a whole bunch of ignorant voters.
Now, before someone gets all fired up and starts scratching out a letter of complaint to me, I'm not pretending that all people who vote or believe differently than I do are dumb or ignorant.
But there's a difference between having, say, a difference of opinion on the theory of "trickle-down economics" and believing that the reality TV star-turned-president will force Mexico to pay for a big, beautiful, YUGE border wall.
To believe the former requires only a basic misunderstanding of economic principles and the investing habits in today's market. To believe the latter requires outright stupidity.
As it turns, we now know, there are enough of those stupid people, along with a frothy mix of Never Clintons, the politically disenchanted and Russian bots, to sway an American presidential election.
Believe me, I was as surprised as anyone.
Hunter S. Thompson once wrote of Richard Nixon — on the occasion of Nixon's death, no less — that Nixon was scum, and that the country had never encountered a crook like him.
If only Thompson had lived to see the era of Trump.
From his phony college to his taped confession of sexual assault to his porn star payoff to his Russian sellout to his moronic and corrupt children holding down jobs that real statesmen have been honored to hold to his complete and utter bumbling stupidity at every turn, this will be the worst president any of us will ever know.
He is George Wallace without the cunning.
But unlike Wallace, Trump had the good fortune to launch a campaign at the low point of American intelligence — at a time when a game called "Farmville" could be the undoing of the Republic.
And so, America has been treated as if it were one big Alabama, with incompetent buffoons running wild. Like Scott Pruitt, the corporate polluters' choice for EPA director, who is, right now, probably taking a security escorted ride through Times Square to buy Hamilton tickets on the EPA credit card.
Or Jeff Sessions, the Alabamiest of the Alabama-like Trump appointments, who has managed to blame every problem on too many civil rights, and the rest of it he can't recall.
Or Ben Carson, the head of HUD who has single-handedly made everyone question the long-accepted belief that brain surgeons are smart people, and who thought it was cool to buy a $31,000 dinette set for his HUD office.
And these are the people who have managed to hold onto their jobs. At least 35 other senior officials — more than left the Obama or Bush White Houses in eight years — have already fled the Trump administration in the first year.
And there's also this distinctly Alabama trait: We're worse off.
The economy is worse. Jobs numbers are worse than at any point in Obama's final two years. The stock market has faltered, reacting to the whims of a crazy person running the country. And the federal government is set to borrow 84 percent more than it did under Obama in 2016.
But here's the real sign that the Alabamization is complete: the people who voted for this clown show don't care.
As long as Trump and his cronies keep hating the same non-white people that they do, keep talking like them by using cuss words and making fun of the way people look, and keep waving Bibles around, they'll be just fine.
Even as the tariffs rip family farms out from under the farmers who lined up to vote for this conman. Even as the coal miners continue to be — surprising no one — unemployed. Even as the promised health care that was going to cover everyone better and for cheaper still doesn't exist. And even as the noose of Robert Mueller's investigation tightens around the grifter's neck.
They still believe.  
Welcome to Alabama.
Opinion | Electing Tuberville could cost Alabama billions
If your conscience or decency isn't enough, vote your wallets.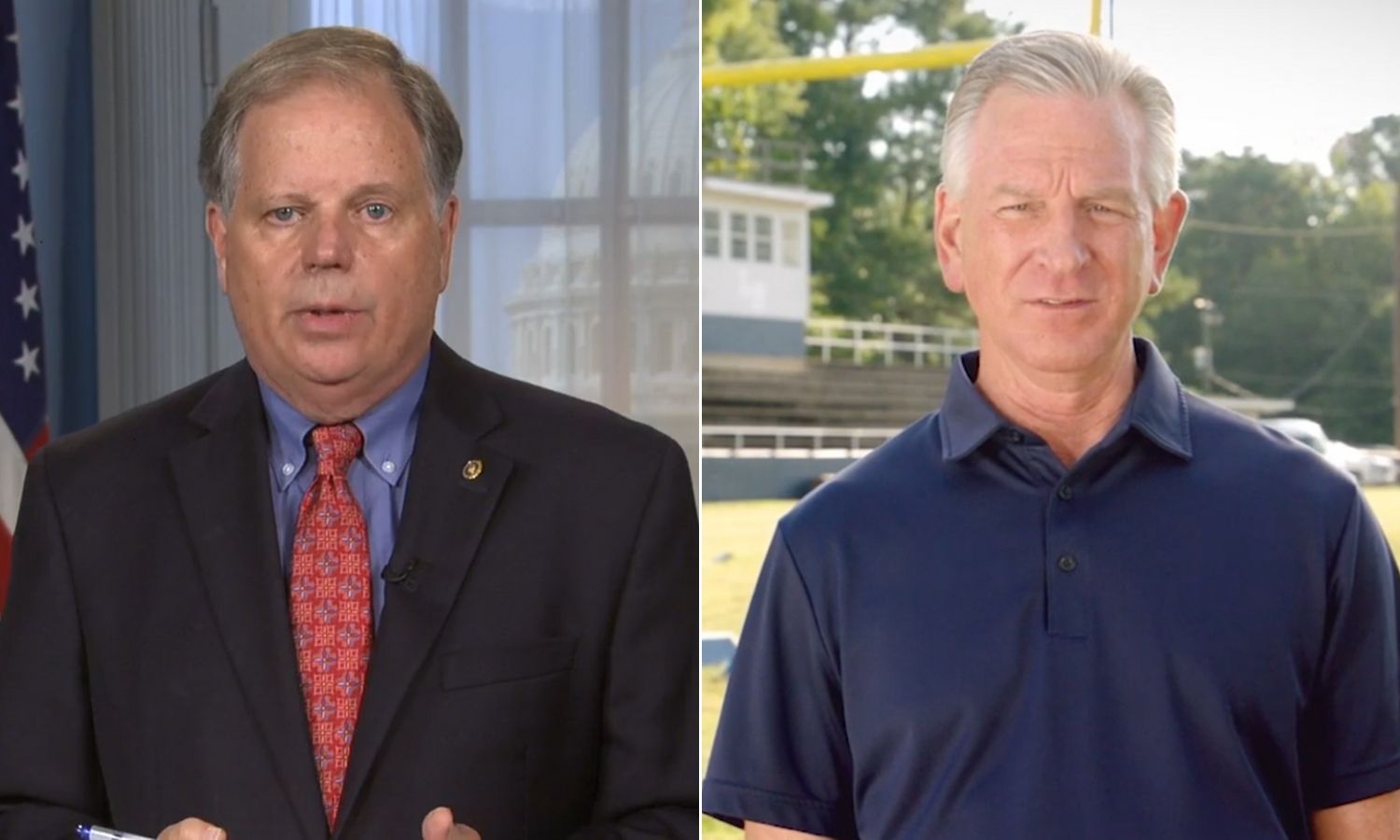 Money matters in Alabama. Oh, I know that we're not supposed to say that out loud. That we're supposed to promote our image of southern grace and hospitality, of churchiness and care, of rich people never getting into heaven. 
But the truth is greed is our biggest character flaw in this state. 
Every problem we have can be traced back to our unending thirst for dollars. Our ancestors didn't keep slaves because they hated black people. They did it because they loved money and the difference in skin color gave them an excuse — a really, really stupid excuse — to mistreat other humans to take advantage of the free labor. 
Our rivers and lakes and dirt aren't filled with poisons from factories because we're too dumb to understand how this works. They're that way because our politicians are paid off to turn a blind eye to the dumping of toxic waste. 
Our schools aren't terrible because we have dumb kids or bad teachers. It's because we're too cheap to pay for them. 
You see what I mean? It's our lust for the almighty dollar. Every time. 
We love money. 
Which makes me seriously wonder why so many people in this state are going to vote for a man who will cost us all — and especially our biggest businesses — so much of it. 
Tommy Tuberville will be like a money vacuum for Alabama. Billions of dollars will vanish for this welfare state that relies so much on federal contracts, federal programs and federal dollars. 
If you doubt this, don't simply take my word for it. Just Google up the press releases from Sen. Richard Shelby's office from the last, say, six years — the most recent span in which Republicans have controlled the Senate. 
Almost every single release is about Shelby securing millions or billions of dollars in federal funding for this project or that project, getting the state's share of dollars from a variety of different programs and initiatives implemented by Congress. 
Shelby and I obviously have different political viewpoints, but it's hard to argue that the man has been successful in securing money for Alabama. Lots and lots of money. 
Money for airports and roads. Money for defense contractors in Huntsville. Money for the port in Mobile. Money for car manufacturers. Money for farmers. 
Money. Money. Money. 
Shelby can do that because of three things: He's on the right committees, he's a member of the party in power and he's liked by the right people.
Tuberville will be none of those things. 
Most pundits are predicting that Democrats will take over the Senate, tipping the balance of power and giving the party control of both houses and the White House. 
That automatically means that a first-time senator in the opposition party will have little to no say in any decisions. 
But what's worse for Tuberville, and for Alabama, is that other Republicans don't like him either. 
Establishment Republicans essentially openly campaigned against Tuberville in the primary, tossing tens of millions of dollars behind his opponent, Jeff Sessions. They even favored third-place finisher Bradley Byrne over Tuberville. 
It's not hard to understand why — he's clueless. 
I know that's a Doug Jones talking point, but this one happens to be true. Let me give you an example: On Thursday, Tuberville tweeted out what was meant to be a shot at Jones, claiming that Alabama's current senator wouldn't meet with Trump's Supreme Court nominee because Jones knows "he won't have much time in the Senate to work with her."
If you're unaware, the Senate doesn't "work with" the Supreme Court. They're separate entities. 
Combine that with his other nonsensical answers on COVID relief, school reopenings, the Voting Rights Act, senate committee assignments, education, foreign affairs — really, the list is almost endless — and it shows how little work he's put in over the last two years to understand this job he's applying for. 
Now, that might be just fine with Alabama voters who care more about the party affiliation and owning the libs, but it's not OK with grownups who take the job of running the country seriously. 
And those people — both Rs and Ds — don't like Tuberville or his here-for-an-easy-check-like-always approach to one of the most serious jobs in the world. 
He will be frozen out of the most sought after committee assignments. His voice will carry zero weight. His presence will be all but forgotten. 
And in the process, so will Alabama. Especially in two years, when Shelby retires and his senior status is lost. 
In the meantime, Jones is highly respected by senators on both sides of the aisle. He already has a presence on top committees, and is so well liked within the Democratic Party that he's on the short list to be Joe Biden's AG, should he not be re-elected. 
The choice seems pretty simple. On the one hand is a competent, prepared and serious statesman who knows how to maneuver his colleagues to get the most for the state. On the other hand is an unprepared, uncaring, lazy carpetbagger who doesn't understand any process. 
If your conscience or decency isn't enough, vote your wallets.