Opinion | Hot buttons worth pressing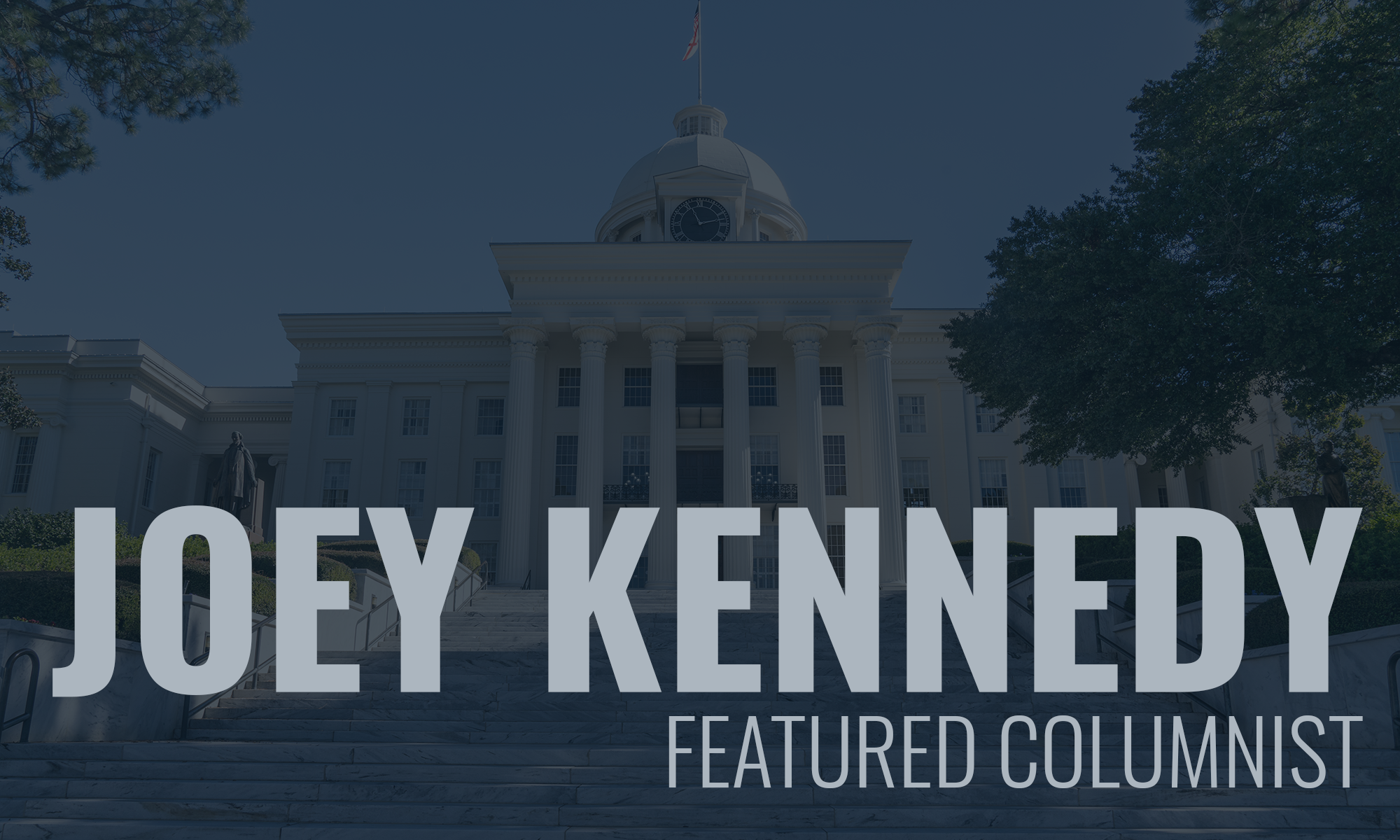 They don't want you to vote.
Remember that.
And "they" are mostly the Republicans today. Voters scare Republicans just about to death.
I stand corrected: "They" don't want you to vote unless you vote for them.
But to be fair, when Democrats controlled all the branches of Alabama government, they weren't too crazy about you voting, either, unless you were voting for them.
"They" usually could get you to vote for them, too. For years, Democrat George Wallace used the race card in vicious ways to scare black voters away and draw equality-challenged whites to the polls. There were no race-baiting tactics too vile for Wallace to use.
It wasn't simply that Wallace was a racist, though he was. But he knew, after losing to John Patterson in 1958, that he'd been out-N'd by Patterson, and he vowed that would never happen again.
And it didn't. Wallace won in 1962 on a strict segregationist platform, and he dominated Alabama politics through the mid-1980s using some form of the same themes.
Even after race was no longer such a hot-button issue, Democrats still won. The last Democrat elected governor, Don Siegelman, didn't use race; he used the hot-button lottery.
That may have gotten him elected, but because Siegelman's lottery proposal was so difficult to understand, and because Republicans and other conservatives used hot-button, non-sequitur religious arguments against it, the lottery was doomed.
"Go to church on Sunday, or the 'lottery' will get you!"
Well, something like that.
After Siegelman was defeated by Republican Bob Riley, Alabamians have elected nothing but Republicans to the state's top office since, and most other statewide offices as well.
Democrats may have used hot-button racial and other issues to get elected, but Republicans perfected the hot-button campaign.
The evils of immigration and undocumented residents.
The traditional marriage "threats" posed by lesbian, gay, and transgender residents.
Democrats are corrupt. Democrats only want higher taxes and more spending. Democrats hate your mother, apple pie, and Chevrolet.
As it turns out, Republicans are the party of corruption in Alabama. Consider just the past few years, when the governor (Robert Bentley), speaker of the House (Mike Hubbard), and Chief Justice of the state (Roy Moore) were removed from their respective offices because of corruption (or, in Moore's case, twice for not adhering to his oath of office, another form of corruption). Other Republican lawmakers and public officials have been caught up in corruption scandals. Some are in prison right now, though Hubbard, for some reason, remains free.
Too, Republicans figured out a way to keep the people who won't vote for them from voting at all.
Alabama has some of the most restrictive ballot-access laws in the nation. Both Democrats and Republicans share the blame, but Republicans, with a supermajority in both the House and Senate, could have opened the ballot more.
They refused. The more candidates on the ballot, the more choices voters have. Can't have voters having choices; can't have different ideas floating around out there.
The more people out there who vote, the less chance Republicans have of winning. So they passed draconian voter ID laws. That locks out or scares away many voters who would likely vote for Democrats or a third party. Qualified voters who don't have photo IDs are more likely to be poor and minority, generally voters who elect Democrats or who certainly don't vote for Republicans.
Republicans gerrymandered the state to such an extent, their districts are usually considered safe. They even gerrymandered moderate, thinking Republicans out of their own districts so those reasonable officeholders couldn't win against the far more conservative Republicans.
Republicans now have weakened the state's ethics laws so much, their favorite kind of corruption – using their offices for public gain – is practically legal.
It's a mess, to be sure.
That's why this year is so important. With the December win of Democratic U.S. Sen. Doug Jones over Republican Molester Roy Moore, Democrats and independents are charged up.
There actually are more Democrats running for office this year than Republicans. Many are women. Many are African-American women. The governor's race this year not only features Republicans challenging the incumbent, but Democrats elbowing their way in.
True, many of the Republicans running for office are the incumbents. But Democrats and independents are fired up.
And with Millennials and post-Millennials becoming qualified to vote, and with a renewed interest in activism because of the #MeToo movement, the #BlackLivesMatter movement, the #NeverAgain gun restriction movement, the #DACAnow immigration movement, and the radical shift in public opinion surrounding LGBTQ issues, it very well may be a new day.
Yes, even in Alabama.
Imagine our hot buttons turning out to be a real push for reasonable gun control. Or "Equality for All," that would make the lives of immigrants and the gay community and women and, yes, sadly, still, African-Americans feel truly included.
Imagine hot buttons that truly matter.
Those are the hot buttons we can press with pride. If we will.
Joey Kennedy, a Pulitzer Prize winner, writes a column each week for Alabama Political Reporter. Email: [email protected]
Print this piece
Opinion | With reckless abandon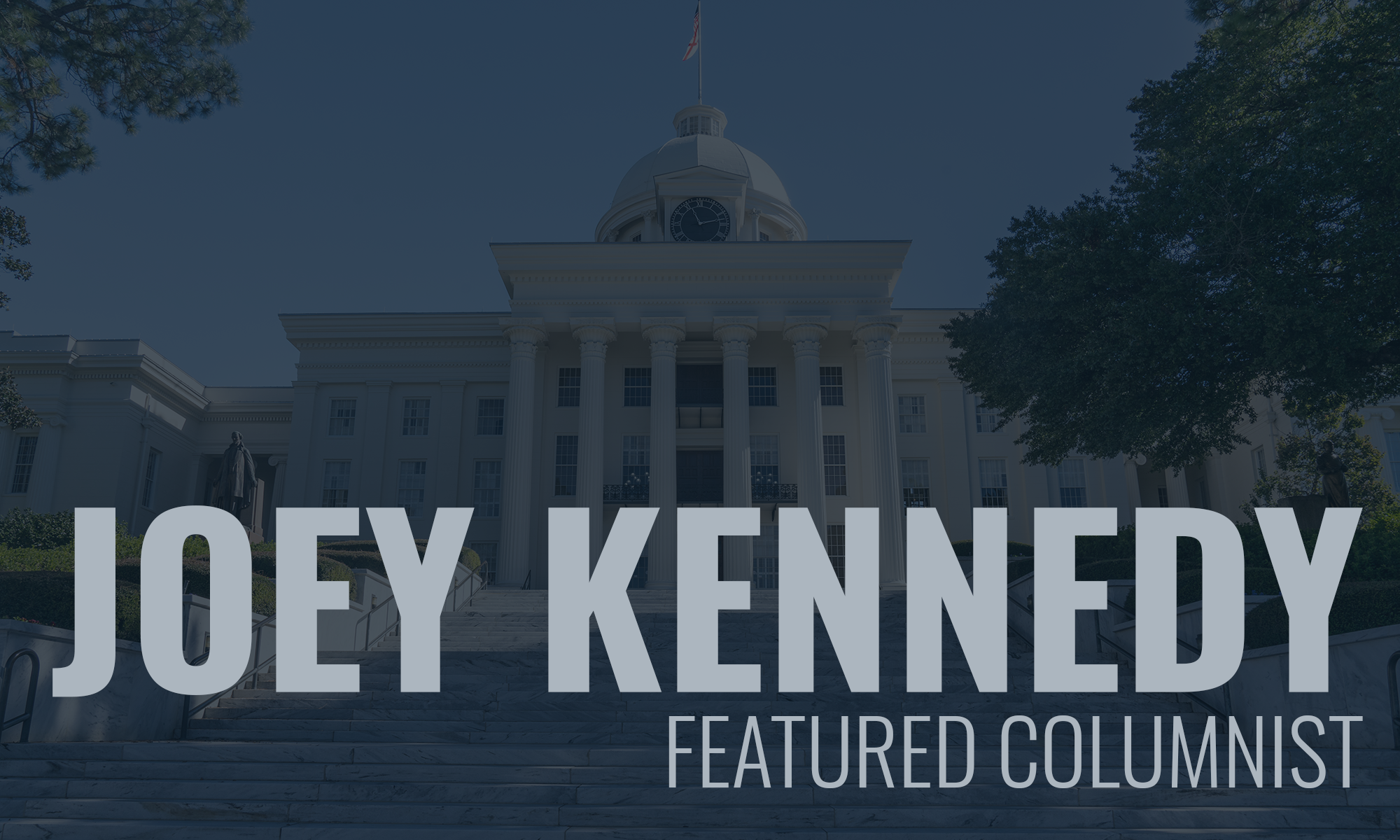 This is Thursday. Since Sunday, we've had more than 1,000 new cases of the novel coronavirus COVID-19 in Alabama. Let that number sink in. Some of those 1,000-plus new cases will end in death or permanent damage. Our caseloads are going up. They're not on a plateau. They are increasing, by more than 1,000 in four days.
Open up!
As I travel to the undisclosed location on UAB's campus where I work on my upcoming classes, write recommendation letters, and prepare for school in the fall, I'm seeing more and more people on the streets. I don't think I have ever seen as many people out walking their dogs or just walking, period. When I visit my corner convenience store to buy a bottle of wine or an emergency bag of dog food, I don my mask and disposable gloves. Yet, even though the store's owners are responsible, requiring social distancing and masks, about half the people I see in the store don't wear masks. I get in and out quickly, throw my gloves in the garbage can outside and sanitize my hands and car surfaces.
As I was driving around working on this story, fewer than half the people I see on the street or entering big-box stores like Wal-Mart or grocery stores, are bothering to wear masks.
Is it simply cabin fever leading desperate people out onto the streets without protective gear during a world pandemic? Have we just decided that more deaths are worth it to restart the economy? We're getting close to 100,000 people killed since February across the country.
The feeble response to the pandemic in Washington, D.C., has caused many unnecessary deaths. This is the legacy of the Trump administration: A wrecked economy, and, before it's over, hundreds of thousands of wrecked families.
I remember Ronald Reagan speaking to the nation after the Challenger explosion, Bill Clinton's response after the Oklahoma City federal building was bombed, George W. Bush's empathy after 9/11, Barack Obama's grief after mass shootings at Sandy Hook in Connecticut and at a church in Charleston, S.C.
Donald Trump lacks any empathy whatsoever. Mostly, he tries to redirect blame to anybody but his administration. Truman's "the buck stops here" has no place in the Trump White House. Maybe "nothing stops here" would be more suited. Trump is so petty that even during a deadly pandemic, he refuses to schedule the long tradition of unveiling his predecessor's White House portrait. (Nothing gets under Trump's orange skin more than a black-skinned man who is far more popular with people in this country than Trump will ever be.)
Parts of all 50 states are reopening; at one point, it seemed Gov. Kay Ivey was taking it slow, but apparently no longer. People are gathering right here in Birmingham and in Alabama, violating social distancing and mask requirements because apparently they don't care.
In too many ways, it appears Trump's pathological narcissism is a novel coronavirus, too, infecting many Americans with anger, hate, and reckless abandon. They swallowed the bleach, so to speak.
That, too, will be this awful man's legacy.
Make America great again? What a joke. It'll take a Democrat to do that. Again.

Joey Kennedy, a Pulitzer Prize winner, writes a column each week for Alabama Political Reporter. Email: [email protected]
Print this piece