Paul Ryan will not seek re-election
 The Speaker of the U.S. House of Representatives Paul Ryan, R-Wisconsin, announced Wednesday that he would not seek another term in the House. Ryan will finish his term, which runs out at the end of the year.
"Paul Ryan has been a leader in the conservative movement since he first ran for Congress all the way through his time as Speaker of the House," Congressman Bradley Byrne, R-Montrose, said. "From historic tax cuts to record funding for our military, we have achieved many accomplishments under his leadership. After hearing from the Speaker this morning, I wholeheartedly understand and support him in his decision to not seek re-election."
Ryan said that they had accomplished a heck of a lot but that time in the Congress is fleeting. Ryan, 48, said that he wants to spend more time with his family.
Ryan was elected in a very blue state that has been trending red in recent elections. When Mitt Romney ran for president in 2012 he chose Paul Ryan as his Vice-Presidential pick.
The rising Republican star from the extremely important mid-west was an obvious choice for VP, but in 2012 Wisconsin stayed in the blue state camp and Mitt Romney ultimately lost the election to incumbent President Barack Obama, so Ryan returned to the House.
There, growing dissatisfaction with Speaker John Boehner, R-Ohio, moderate governing style led to Boehner being forced out when Freedom Caucus conservatives revolted. While the conservative Freedom Caucus has enough members to topple a Speaker, they don't have enough votes to elect their own speaker. After a few weeks of confusion and various candidacies, Ryan emerged as the choice to replace the retiring Boehner.
In 2016, the Republicans gained control of the White House. Instead of galvanizing the GOP into a unified ruling party, the narrow majority in the squabbling Senate combined with concerns about President Donald Trump's abrasive governing style has made finding a unifying governing philosophy difficult.
Ryan successfully pushed through his tax cuts bill, but the Freedom Caucus revolted against his plan to repeal and replace Obamacare. Ryan eventually was able to craft a healthcare bill that managed to gain enough GOP votes to get out of the House but that bill was rejected immediately by the Senate, who never even considered it and then was not able to ever come up with their own healthcare bill.
The GOP has been able to increase defense spending but has failed to do anything to cut government spending, which has soared in recent appropriations bills despite a booming economy. There has been no action on Trump's budget proposal, the president's infrastructure plan, border wall, or immigration reform.
Some conservatives are dissatisfied with what they perceive to be a lack of action on conservative priorities like downsizing government or de-funding Planned Parenthood. Ryan's departure has only heightened fears that the Republican Party is going to have massive losses in the House of Representatives in November's midterms, possibly even losing control of the House for the first time since 2010.
While Ryan says that he is going to spend more time with his family, Ryan has know presidential ambitions and it is likely that he will reemerge as a future presidential candidate. Ryan will remain as speaker for the rest of the year.
Reps. Steve Scalise, R-Louisiana, and Kevin McCarthy, R-California, are early frontrunners as Ryan's eventual replacement.
"Throughout the remainder of this year and into the 116th Congress, I have complete confidence that House Republicans will remain focused on President Trump's agenda and will continue to lead the United States in a positive direction," Byrne said.
Print this piece
Jones criticized for voting to limit Trump's war powers authority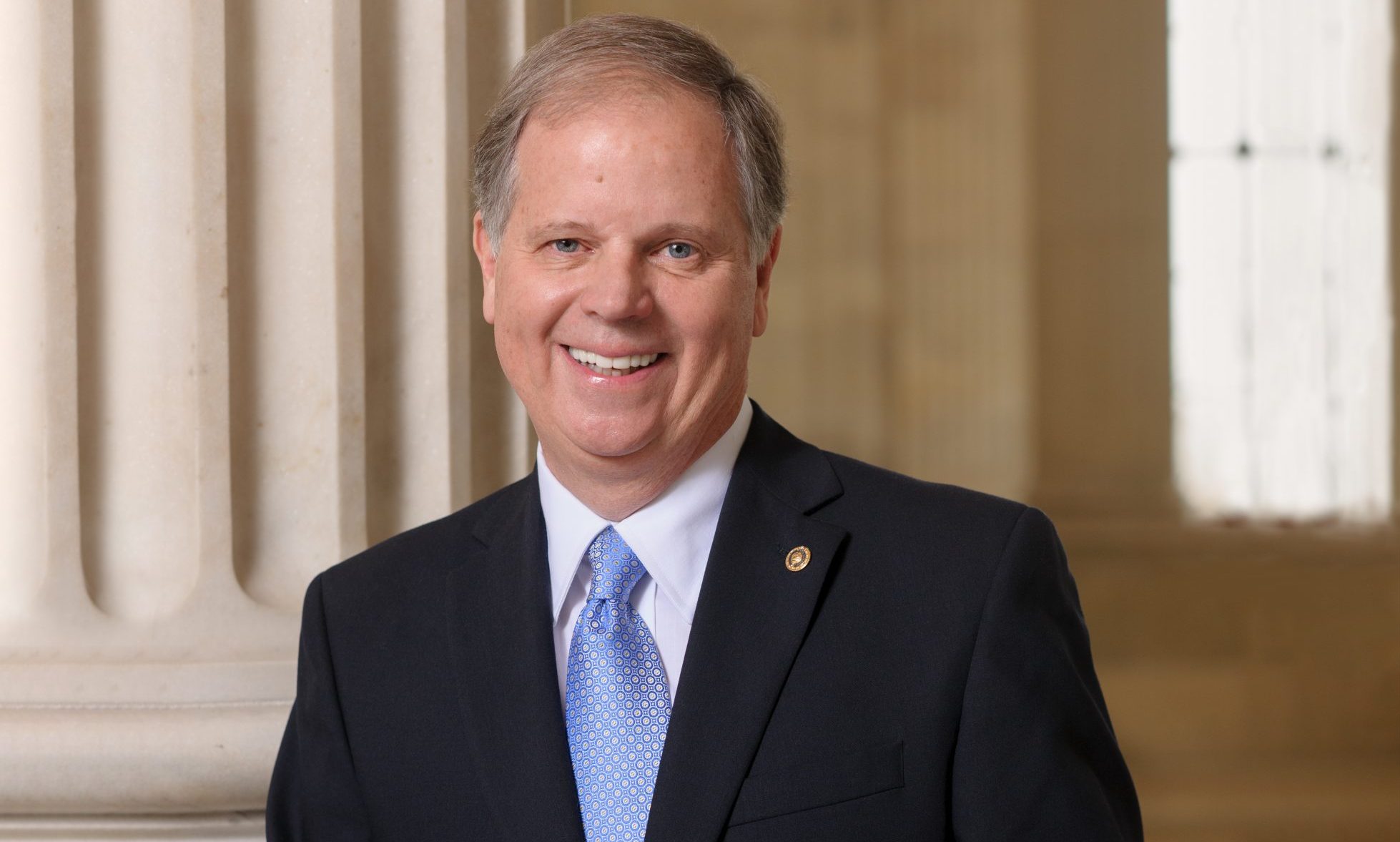 Thursday, U.S. Senator Doug Jones (D-Alabama) voted in favor of S.J.Res.68, a resolution which directs the removal of United States military from hostilities against the Islamic Republic of Iran that have not been authorized by Congress. Jones has been criticized by Republicans for voting to limit President Donald J. Trump's war powers on Iran.
"Before a President can lead us into war, he or she must first earn the support of the American people and also fulfill their solemn constitutional obligation to seek approval from Congress," Sen. Jones said in a statement. "While the President has the power to protect Americans in the case of an imminent attack, that authority does not extend to committing our service members to long-term hostilities unilaterally. This resolution sends a strong message that we will follow the Constitution and we will not send our troops into harm's way without the serious consideration and consent of the Congress."
Trump Victory National Finance Committee member Perry O. Hooper Jr. released a statement in response.
"Senator Jones once again turned his back on Alabama and voted as the leftwing Democrats commanded. He has no regard for the values, opinions or views of Alabamians," Hooper said. "He sees us as deplorables just like the elites of the Democratic party who have funded 80 percent of his doomed campaign for re-election.:
Hooper stated, "I whole heartily support the President who stated 'We are doing very well with Iran and this is not the time to show weakness… If my hands were tied, Iran would have a field day. Sends a very bad signal. The Democrats are only doing this as an attempt to embarrass the Republican Party.'"
"The Commander-in-chief must be free to work with his staff and his military leaders to conduct covert operations like the one that eliminated Iran's terrorist-in-chief General Soleimani," Hooper added. "You can't micromanage the war on terrorism. The Democrats in Congress are so filled with Trump Derangement Syndrome that no matter how much it would benefit our country and the world; they would never give Trump a "victory". If it came down to it, they would leak everything to the media no matter what the consequences."
Senator Jones is a cosponsor of the legislation and a member of the Senate Armed Services Committee. Eight moderate Republicans voted with the Democrats on the resolution.
Senator Jones has also been criticized by Republicans for his comments that he was "appalled" by Pres. Trump's actions following his acquittal on both Articles of Impeachment.
"Newsflash for Senator Doug Jones: Most Alabamians have been appalled by his actions his entire time in office," former Attorney General Jeff Sessions said. "It's about time we send Doug home, and replace him with someone who understands our values. Alabamians deserve a Senator they can be proud of again."
Sessions is a candidate for the Republican nomination for Jones' Senate seat.
The Republican primary will be on March 3.
Print this piece