Poll: One-third of adults in Alabama would vote for a Democrat in 2018 midterms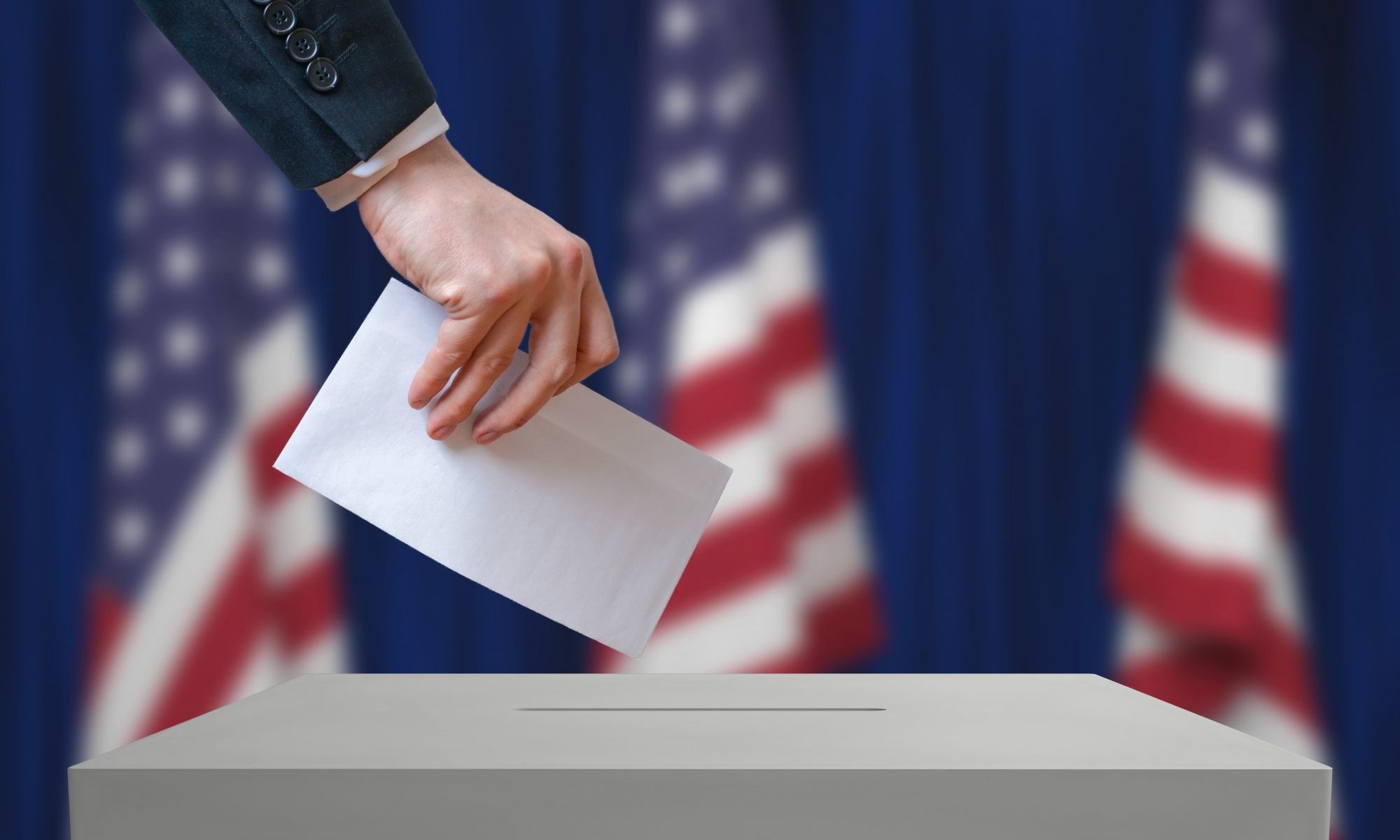 A new poll paid for by NBC News and conducted by Survey Monkey showed that a third of adults in Alabama would vote for a Democrat if the 2018 elections were held today.
The number is just a few points from similar states in the Deep South that also polled high with Democratic leanings. In Alabama, the number of adults who would vote Republican declined to 50 percent leaving a middle group of approximately 10-15 percent that did not commit on an answer.
Southerners are "split" according to the poll with 42 percent voting Republicans and 40 percent voting Democratic.
For the poll, they classify the South as the following states, which all voted for President Donald Trump in 2016 with the exception of Virginia:
Alabama
Arkansas
Florida
Georgia
Louisiana
Mississippi
North Carolina
South Carolina
Tennessee
Texas
Virginia
Nationally, support for Democrats is higher with 44 percent saying they would vote for a Democrat over a Republican.
NBC News' poll was conducted with a national sample of 15,238 adults from March 12-25. They give the poll a margin of error of 2.4 percent. The poll did not, however, consider voting participation. In the official description, they said the respondents were selected from SurveyMonkey's platform randomly.
Voting in Democrats is a main goal for the 2018 midterms for the party as it tries to capitalize on Trump's unpopularity.
Nationally, the president is still polling low even for his second year in office. According to aggregated polls by FiveThirtyEight, Trump's approval rating Is still polling in the 40s with the only less popular president in his second year being Gerald Ford, who inherited the office after President Richard Nixon's resignation.
Despite his unpopularity nationally, NBC News' poll has the president's approval rating at 55 percent for Alabama, which is nearly a 15-percentage point increase from national polls.
Alabama Democrats are hopeful that a "blue wave" will come to Alabama and possibly affect a few seats in the state Legislature and Congressional Districts.
Proponents of the movement point to the victory of Democrat Doug Jones over Republican Roy Moore in last year's Special Senate election as an example of a Democrat winning a race in a heavily red state.
Many national party leaders have used the victory as a rallying point for predicting success in other states. In Alabama, however, Congressional Districts have rarely changed party affiliations since the early 2000s.
The last major switch was Bobby Bright's victory in 2008 for the 2nd Congressional District. Bright, however, was far from a liberal Democrat and often found himself at odds with President Barack Obama and aligned with the Blue Dogs, a group of conservative Democrats in the House.
Ultimately using the party label against him, Republican Martha Roby took the seat from Bright in a 2010 election that saw Republicans take the state Legislature as well as most of the statewide positions in Alabama's government. Bright is running again this year but as a Republican.
Primaries in Alabama are set for June with the General Election for later this year.
Print this piece
Doug Jones praises end of state Democratic Party lawsuit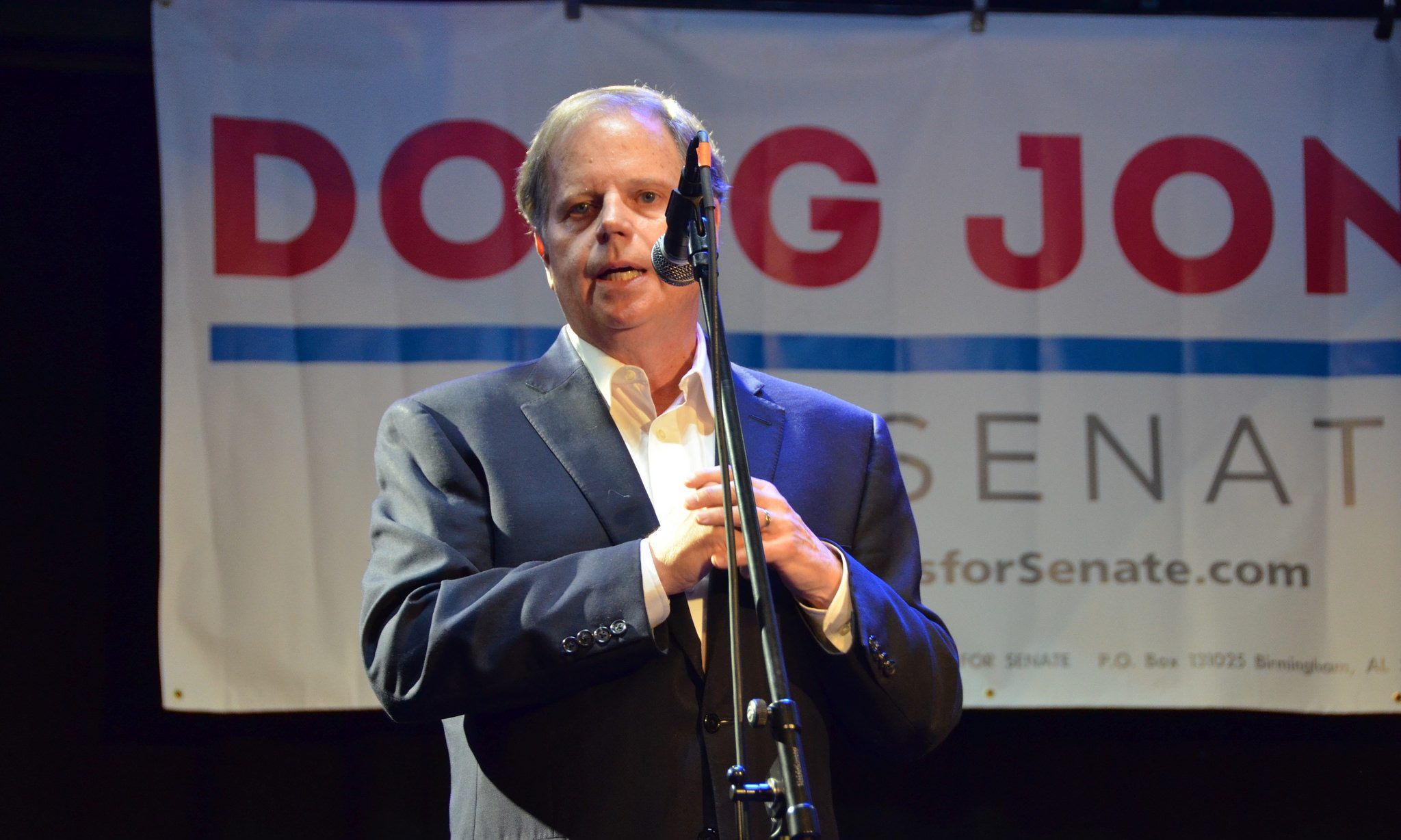 U.S. Senator Doug Jones, D-Alabama, on Thursday applauded the end of a lawsuit over control of the state Democratic party. 
Montgomery County Circuit Judge Greg Griffin on Thursday dismissed a lawsuit filed by former Alabama Democratic Party chairwoman Nancy Worley, which means that state Rep. Chris England, who was picked to lead the state Democratic party by a reform group championed by Jones, is the party's chair. 
"This is a great day for Alabama and her Democratic Party. Throughout much of last year, countless Democrats in our state worked to create a more open and diverse state party, while recognizing and being true to the crucial and historic role held by African-American voters," Jones said in a statement Thursday.
"The by-laws of the Alabama Democratic Party now reflect the growing diversity in our state — including representation for Hispanic voters, Native American voters, Asian voters, voters with disabilities and voters from the LGBTQ community. And most importantly, the Alabama Democratic Party has dramatically increased leadership opportunities for young voters. Around 70 new caucus members were added to the state party Executive Committee last year—many of them young people from diverse backgrounds throughout the state. I'm proud to continue to work alongside a more unified, diverse and inclusive state party. 
"With the dismissal of this lawsuit, it is time that all who have been involved in this challenge, resolution, and expansion of the Democratic Party come together for a common good. Our state benefits from the ideas and engagement of a competitive two-party system. We have now demonstrated that we have the ability to be inclusive within our own party while working to expand the number and experiences of people who play a role in moving it forward.  
"Chairman Chris England and First Vice Chair Patricia Todd have my complete support and I call on Democrats throughout the state to unite behind them as we move forward in modernizing, re-invigorating, and expanding the Alabama Democratic Party.," Jones said.
Print this piece