Jones on Syria strikes: "I fully support the President's Actions"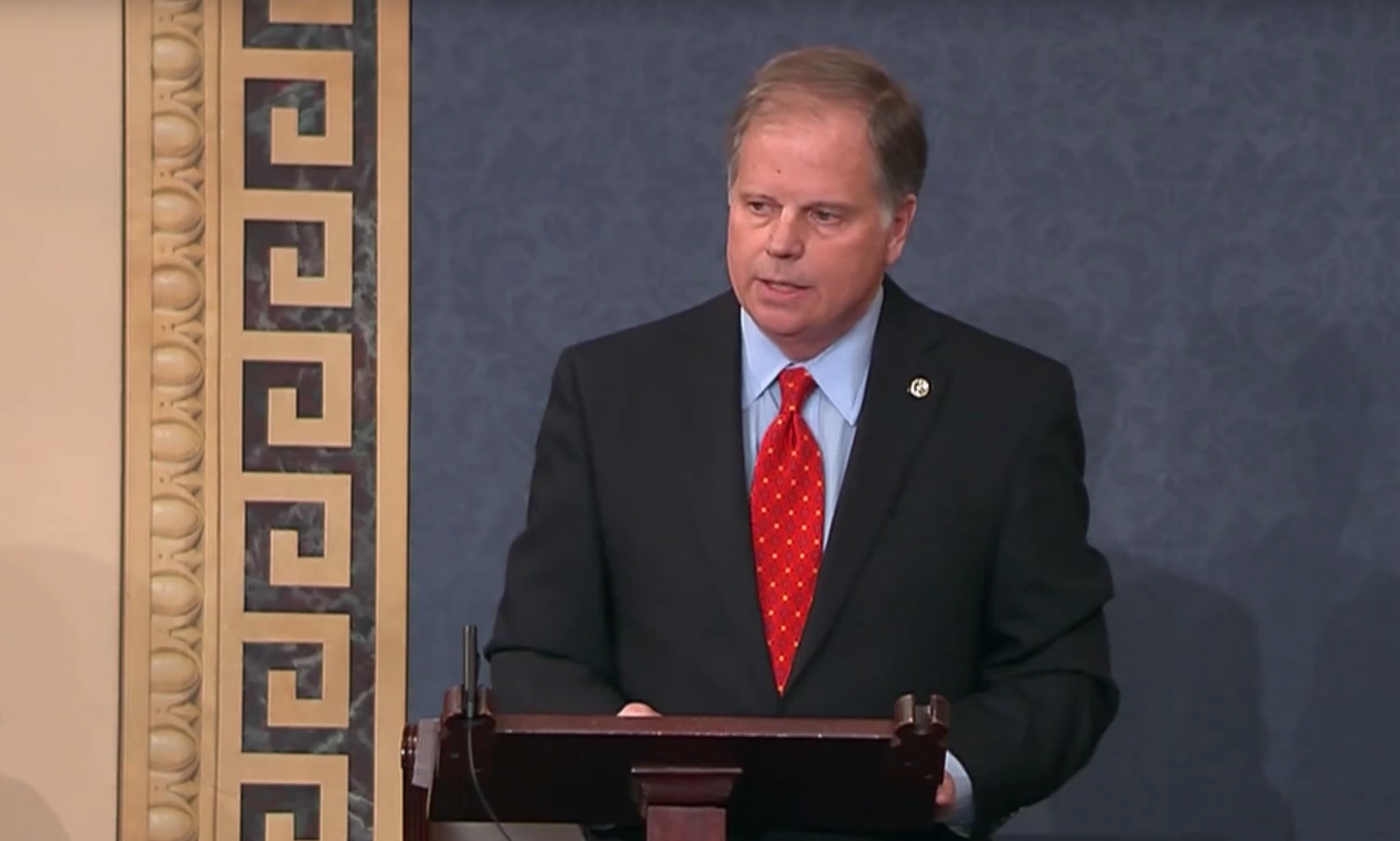 Sen. Doug Jones released a statement Saturday supportive of President Donald Trump's decision to launch airstrikes in Syria.
Jones released the comments after news that the United States, France, and the United Kingdom undertook targeted airstrikes to weaken Syrian President Bashar al-Assad's chemical weapons capabilities.
"Bashar al-Assad's repeated use of chemical weapons on innocent civilians – so many of them children – was an atrocity and must be stopped," Jones said. "I fully support the President's actions last night to strategically target Assad's capacity to use chemical weapons, and to do so with the assistance of our allies. It is my hope, as General Mattis stated last night, that Assad gets the message this time and that further action, which should be done with Congressional approval, will not be necessary."
"Finally, I am grateful for the capable service of the Alabama airmen who supported this mission in Syria last night," Jones added. "To them and their families, I share my continued appreciation for their sacrifices on behalf of all of us."
Jones's support for the attack mirrors that of many in Congress, including Senator John McCain, R-Arizona, who also released a statement supporting the president.
"I applaud the President for taking military action against the Assad regime for its latest use of chemical weapons, and for signaling his resolve to do so again if these heinous attacks continue," McCain wrote. "I am grateful to our British and French allies for joining us in this action."
"I hope these strikes impose meaningful costs on Assad," McCain added. " The message to Assad must be that the cost of using chemical weapons is worse than any perceived benefit, that the United States and our allies have the will and capability to continue imposing those costs, and that Iran and Russia will ultimately be unsuccessful in protecting Assad from our punitive response. To succeed in the long run, we need a comprehensive strategy for Syria and the entire region. The President needs to lay out our goals, not just with regard to ISIS, but also the ongoing conflict in Syria and malign Russian and Iranian influence in the region. Airstrikes disconnected from a broader strategy may be necessary, but they alone will not achieve U.S. objectives in the Middle East."
Former Secretary of State Hillary Clinton on Thursday called for air strikes on Syrian airfields.
"I really believe we should have and still should take out his air fields and prevent him from being able to use them to bomb innocent people and drop sarin gas on them," Clinton said.
Clinton said that she had supported a no-fly zone in Syria, but President Barack Obama had opposed that.
The Syrian strikes came just days after a sarin gas attack on a Damascus suburb that killed an estimated 72 people. The attack has been attributed to Bashar Al-Assad's Syrian government forces.
Tomahawk cruise missiles were fired at three military targets in Syria. The 59 missiles were fired from both U.S. Navy ships and from U.S. Air Force B1 bombers flying out of Qatar.
America celebrates Independence Day
The United States celebrates its independence from Great Britain every year on July 4.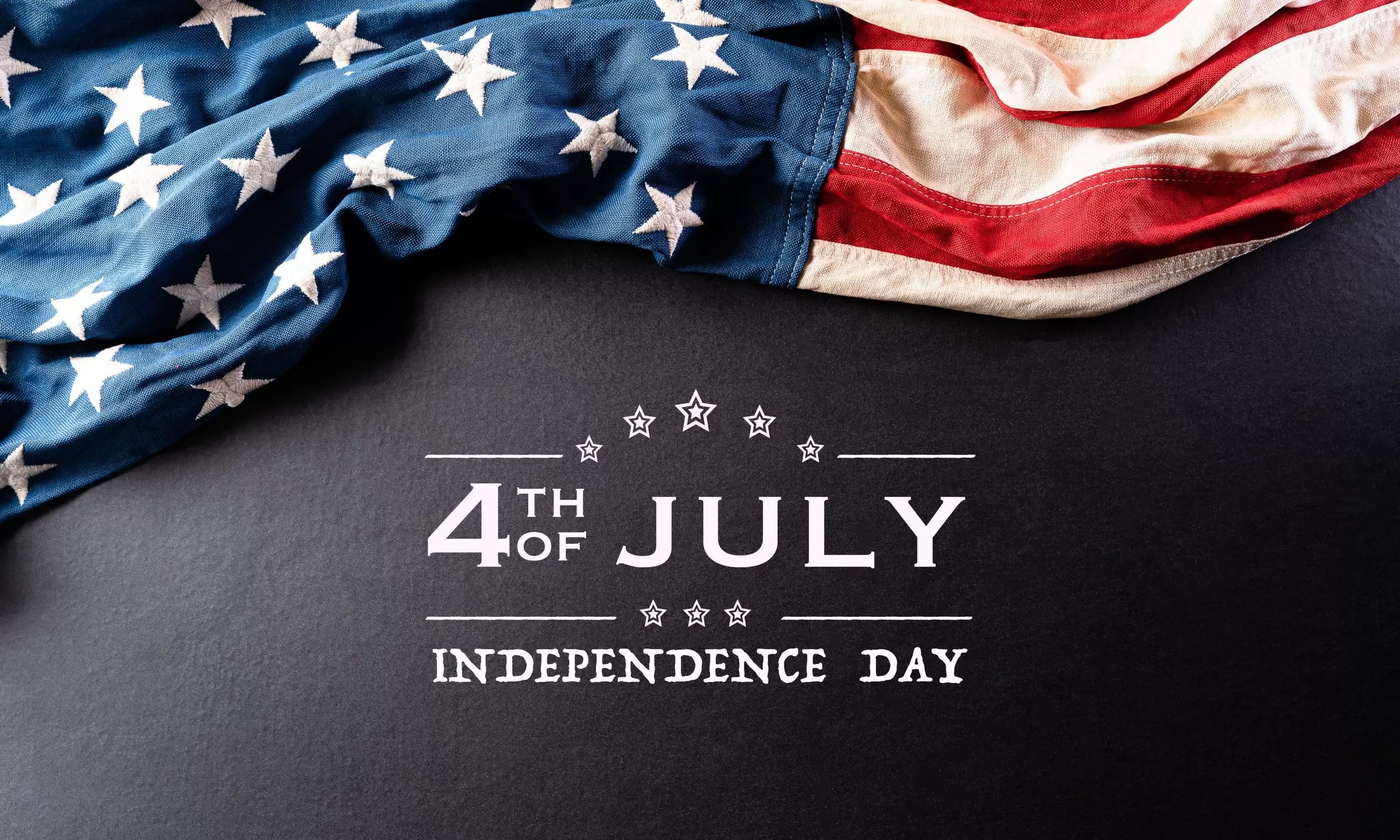 The United States celebrates its independence from Great Britain every year on July 4. On July 4, 1776, the Declaration of Independence was ratified by the Second Continental Congress. This is a national and state holiday that is celebrated with fireworks, family gatherings, concerts of patriotic music and is traditionally the height of the summer holiday season.
The Declaration of Independence defined the rights of man and the relationship between government and the governed. It also stated the colonists grievances with the distant British government and explained why independence was both justified and necessary.
"When in the Course of human events, it becomes necessary for one people to dissolve the political bands which have connected them with another, and to assume among the powers of the earth, the separate and equal station to which the Laws of Nature and of Nature's God entitle them, a decent respect to the opinions of mankind requires that they should declare the causes which impel them to the separation," the Declaration reads.
The principal writer of the Declaration of Independence was Thomas Jefferson, who would go on to be the wartime governor of Virginia, vice president and the third president of the United States.
As brilliant as the Declaration of Independence is, independence was not won by words alone — but by the sacrifices of the men and women who sacrificed on and off the battlefields of Concord, Lexington, Bunker Hill, Quebec, Charleston, Trenton, Saratoga, Valley Forge, Kings Mountain, Cowpens, Guilford Court House, Yorktown and countless more to win the nation's independence.
That ragtag, often poorly equipped and underfed army was led by General George Washington. Washington would go on to be the head the Constitutional convention and the first president of the United States, serving two terms.
Both Washington and Jefferson are immortalized on Mount Rushmore as two of the greatest presidents.
An estimated 25,000 Americans were killed fighting the Revolutionary War. The British forces lost over 10,000 troops including many Americans who opposed independence and fought and died for the British crown. An estimated 58,000 crown Loyalists would leave this country over their loyalty to the British crown. Many of them settled in Canada.
"Today, we celebrate our Nation's independence and the vision of our Founding Fathers revealed to the world on that fateful day, as well as the countless patriots who continue to ensure that the flames of freedom are never extinguished," President Donald Trump said in the annual presidential July 4 message.