Roby supports president's action against Syrian regime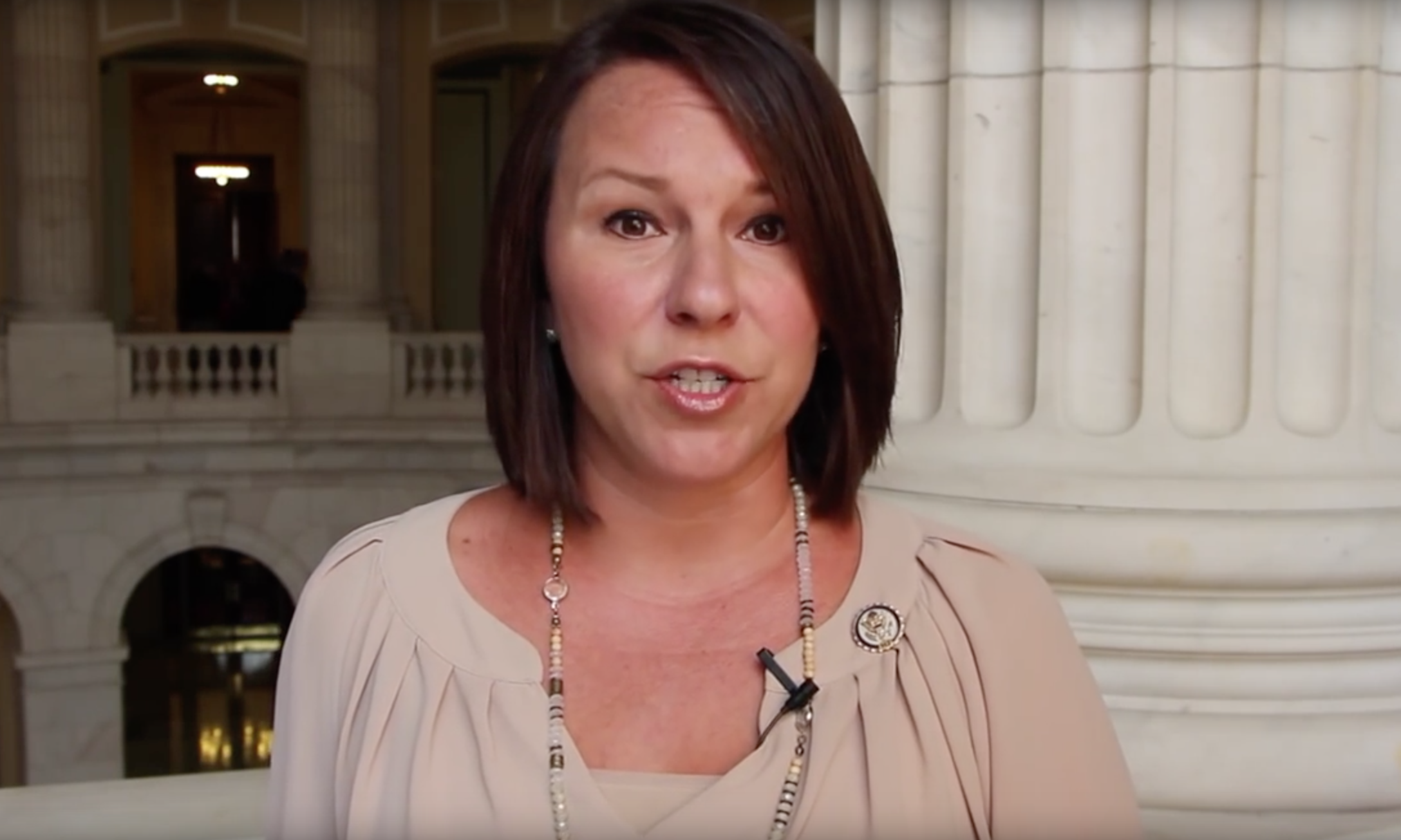 Monday. Congresswoman Martha Roby, R-Montgomery, joined the chorus of voices supporting President Donald Trump's decision to launch punitive cruise missile strikes on the military forces of Bashar Al-Assad after a reported chemical weapons attack on a rebel controlled suburb of Damascus that is being attributed to the Assad regime.
Roby said that Assad's "horrific action must not be tolerated."
"On Friday night, the United States responded to the Assad regime's brutal chemical attacks against innocent people in Syria," Roby said. "I have said many times that this horrific action must not be tolerated, and I support the Administration's target action that was conducted alongside our British and French allies. Congress and the Administration will be discussing the long-term strategy as it relates to Syria, and that is starting this week with Secretary Mattis coming to the Hill for a classified members briefing on the situation. I look forward to hearing more from him."
On Friday, naval ships and B1 bombers flying out of Qater launched Tomahawk cruise missiles on three military targets in Libya intended to degrade their ability to launch future chemical weapons attacks.
While this was reportedly a one time event, on Monday, U.S. Ambassador to the United Nations Niki Haley indicated that it may be ready to strike again.
"The United States is locked and loaded," Haley said. "When our President draws a red line he enforces a red line."
Also on Monday, the Organization for the Prohibition of Chemical Weapons (OPCW) reported that when they tried to travel to the Syrian town of Douma, where the chemical attack reportedly occurred on April 7, they were prevented from inspecting the site by Syrian and Russian officials citing "pending security issues."
U.S. and French authorities believe that Douma was attacked with poison gas that reportedly killed at least 40 people and injured an estimated 500, mostly civilian noncombatants.
After crushing ISIS, in Syria and Iraq, =Trump had publicly discussed withdrawing U.S. forces from Syria.
On Monday, French President Emanuel Macron said, "Ten days ago, President Trump said the USA's will is to disengage from Syria. We convinced him that it was necessary to stay,"
Trump has said that he will continue the strikes if necessary.
Russia is calling for a meeting of the United Nations Security Council.
Some in Congress have claimed that the President has exceeded his authority in Syria.
"It is Congress, not the president, which has the constitutional responsibility for making war" U.S. Senator Bernie Sanders, I-Vermont, said in a statement. "The international community must uphold the prohibition against the use of chemical weapons, but it is unclear how President Trump's illegal and unauthorized strikes on Syria tonight will achieve that goal. After 17 years of war in Afghanistan and 15 years of war in Iraq, we need a political strategy to bring peace and stability to the region, not more U.S. military intervention."
Roby represents Alabama's 2nd congressional district.
(Original reporting by Fox News and CNN contributed to this report.)
Print this piece
More than 200 people hospitalized with confirmed, suspected COVID-19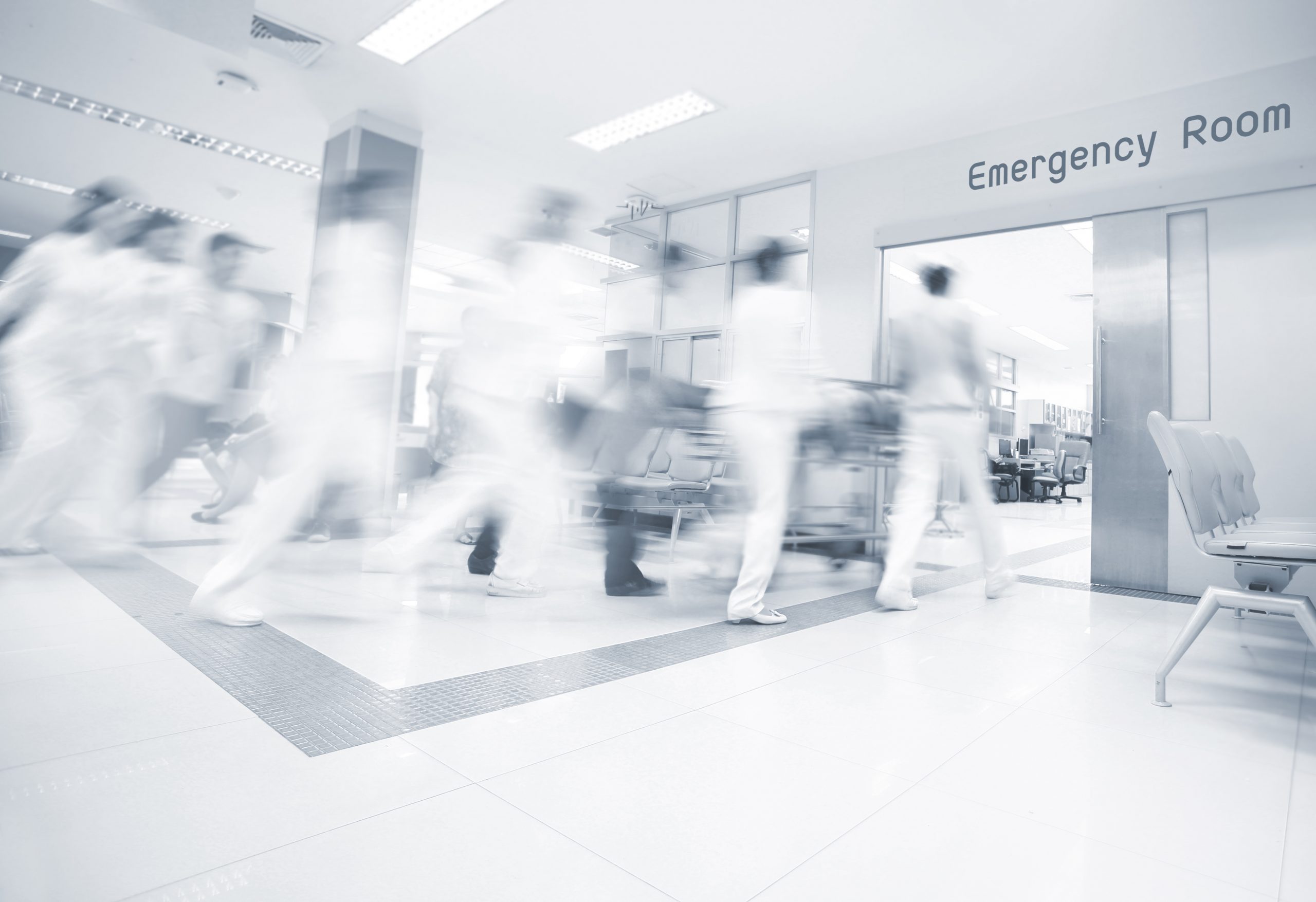 More than 200 people are hospitalized in Alabama with either a lab-confirmed case of the novel coronavirus that causes COVID-19, or a case the hospital suspects to be the virus but testing has not yet confirmed.
At least 120 people with lab-confirmed cases of the virus — about 12 percent of the state's 1,000 confirmed cases, as of Wednesday morning — were hospitalized in ten of the state's largest hospitals at the beginning of this week. The number is likely higher statewide.
The Alabama Department of Public Health has so far not provided regular updates on the number of hospitalizations in the state, but State Health Officer Dr. Scott Harris has said about 8 percent of confirmed cases are hospitalized. Hospitals are reporting their hospitalization numbers to the state using the Alabama Incident Management System.
These ten hospitals who responded, which represent about a third of the state's hospital bed capacity, provided basic hospitalization numbers to APR over the past two days.
More than 200 people were hospitalized in these hospitals when those with suspected cases of the virus are included. From the ten hospitals that provided numbers, more than 85 people are hospitalized with a suspected case of the virus. The number is likely much higher because not all of the ten hospitals shared how many suspected cases they are treating.
If the number of patients who are awaiting test results for unknown respiratory illnesses is included, the number is even higher — more than 300. It's likely hospitals are treating these patients as if they have COVID-19, out of an abundance of caution.
Not all of the suspected cases will turn out to be COVID-19, but over the last week, hospitals have seen many of their suspected cases turn into confirmed cases after receiving lab test results. Lab results from the state's lab are taking more than four days, on average, several of the hospitals said.
The state's largest hospital, UAB in Birmingham, actually saw its inpatient confirmed cases decline since Thursday, March 26. A hospital spokesperson said 52 people were hospitalized with a confirmed case of the virus as of Tuesday at 11 a.m., down from a high of 62 on March 26.
Other hospitals are seeing their cases surge. East Alabama Medical Center in Opelika has seen its COVID-19 patient load more than double since last week. The hospital, as of Monday, was treating 20 people with a confirmed case of the virus and 31 more with a suspected case. At least seven people have died at EAMC since Friday.
Southeast Medical Center in Dothan is also seeing higher numbers of COVID-19 cases. It is treating 14 inpatient confirmed cases — up from four last week —  and 24 more inpatients are awaiting test results. It's possible that some of these patients are not from Alabama.
These numbers are delayed and shouldn't be misconstrued as totally reflective of what hospitals are handling right now. The number of people hospitalized for COVID-19 is likely to be much higher than we are able to report, because of testing result delays, other problems with data reporting and hospitals we weren't able to gather data from.
Our data is limited because it only includes some of the state's largest hospitals, and not all hospitals provided the same type of data to us. Some did not respond to our requests for information. But these estimates do show that the number of people hospitalized with COVID-19 in Alabama is higher than the percentage reported by the Department of Public Health.
The Alabama Department of Public Health is releasing more limited data than neighboring states. The Georgia Department of Public Health regularly releases hospitalization numbers and detailed demographic data on those who have died.
In that state, at least 885 people — about 21.5 percent of its confirmed cases — are hospitalized. Georgia also releases the number of negative test results from commercial labs. In Alabama, it's hard to tell how many people have been tested because commercial labs are not required to report their negative tests.
Louisiana, which is in the midst of a crisis, also releases hospitalization numbers, negative test results, and specific data on how many people are intubated on ventilators. In that state, 1,355 people are hospitalized with the virus, and 5,237 people have tested positive. 239 people have died. More than 38,000 people have been tested in Louisiana for the virus.
In Alabama, the Department of Public Health says 7,774 people have been tested. At least a thousand have tested positive. Twenty-four people have died.
Print this piece