Billy Canary out at BCA, sort of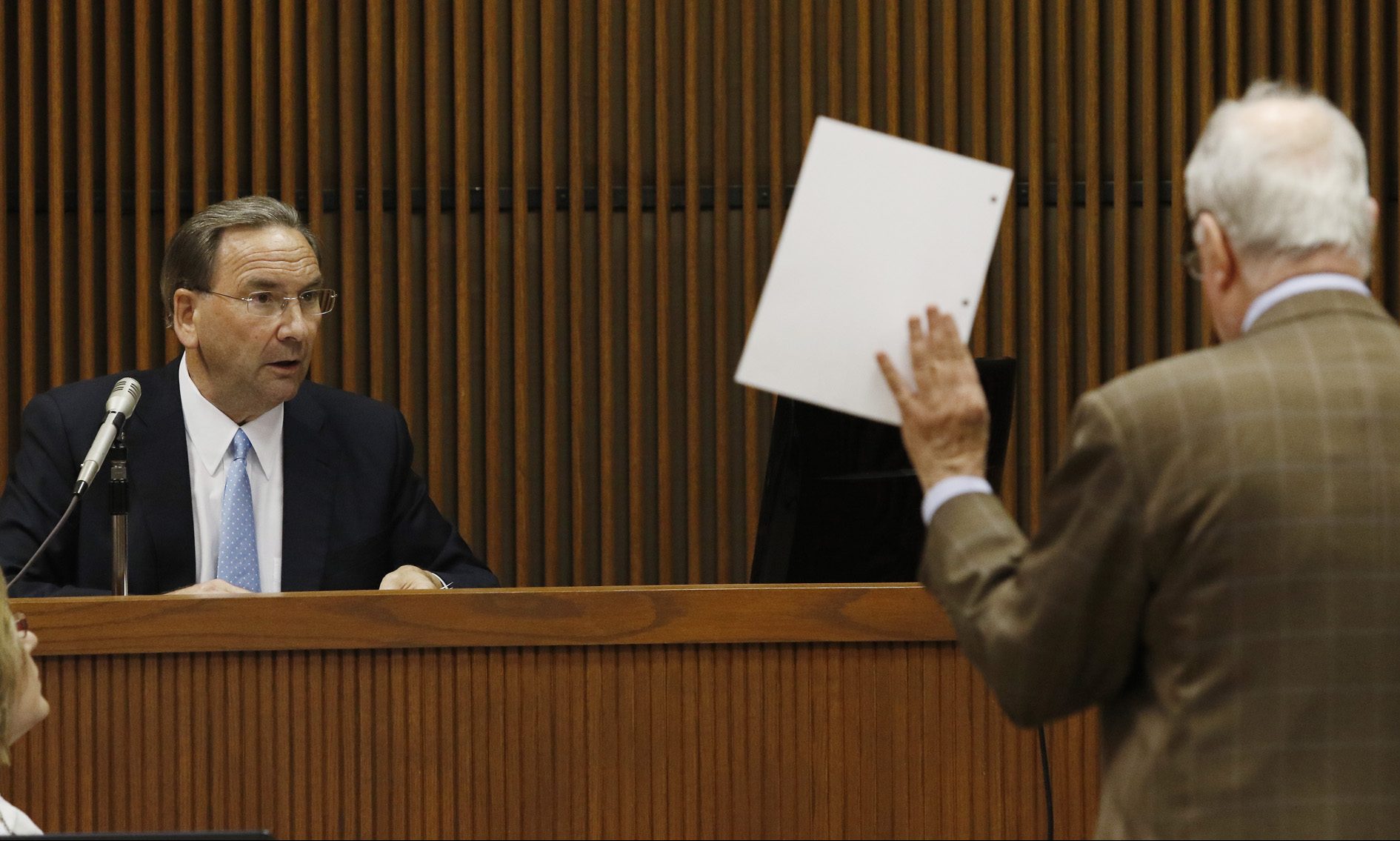 The long-anticipated exit of the Business Council of Alabama's C.E.O. Billy Canary was agreed upon at a recent meeting of the association's executive board. There's one catch — current BCA Chairman Perry Hand is fighting to keep Canary around as long as possible in hopes the storms pass and Canary lives to fight another day.
During an April 10 executive board meeting, seven of the state's largest corporations laid down an ultimatum: either Canary goes, or they do.
"They made it clear if Billy stays they walk," said a current member who asked to speak on background.
These seven big players pay around $1,000,000 in annual dues as compared to the $1,500 to $2,000 paid by many companies that hold seats on the BCA board. For months these seven have withheld their dues to bring attention to their grievances with Canary. However, without reason, Hand has rebuffed these big mules in favor of Canary. On April 10, they made it known to the executive board that it was time for Canary to go and go soon.
"It doesn't make sense to keep Billy around," said a bewildered board member. "It's like Perry has some weird attachment [to Canary] that I don't get at all."
Hand is Chairman of the Board of Volkert Inc., a Mobile-based infrastructure engineering firm that specializes almost exclusively in government contracts, many with state-funded entities across Alabama, including The University of Alabama, The City of Auburn, Corridor X/I-22 in Birmingham and Gulf State Park, just to name a few.
Current and former BCA members say the board's vote to demand Canary's resignation is good news for the state's future, and those close to the process are angry that Hand is wanting to keep Canary on until the fall of the year.
APR's sources say this is apparently an attempt to control the outcome of political contests heading into the fall general elections. The plan, according to those once close to Canary, is for him to control campaign donations to win enough races to stage a comeback. Hand seems ready to risk everything BCA stands for to protect Canary, said one source.
Other board members see no upside to challenging the seven most influential companies in the state just to save Canary's neck.
A political operative who speaks regularly with individuals at BCA said staffers see the future as unclear if not fatal. "It's time. The sooner we make this change, the better, is what people are saying," he said. He says within BCA, Canary has his loyalists, but it only goes so far.
"We are at risk of losing our biggest members, which basically mean we are swirling around the toilet waiting for one more giant flush all because of this guy [Canary]," said a staffer. "I'm sorry, it's time for a change."
One of APR's sources said that the corporations may not immediately leave BCA altogether but would substantially reduce their dues payments to around $1,500 to $2,000 a year instead of the hundreds of thousands or millions they presently pay.
This threat, if acted on, would cripple BCA at a critical time when Alabama is rebuilding after the failed leadership of men backed by Canary.
According to APR's source, those demanding Canary's resignation were representatives from Alabama Power, Blue Cross Blue Shield, Thompson Tractor, Drummond Coal and others.  APR's insider couldn't recall all the companies present.
"What was amazing," according to APR's person with intimate knowledge of the meeting, "is that there were executive board members who had no idea there was even a problem with Canary." Over the last several years, Canary has painstakingly stacked the board with members who don't pay attention to politics and believe Canary has been leveling with them on every issue.
After the big seven left the meeting, a vote to remove Canary passed. However, the timing of his exit is in doubt because of Hand's reluctance to act.
Hand and a few holdouts want to give Canary more time.
"If these guys give Canary a day beyond May, it shows that Canary and Hand have outfoxed the big players," said one of APR's informers.
Beyond prominent corporate leaders, it is no secret that Alabama Senior United States Sen. Richard Shelby wants to see a change in BCA's leadership. Going back to last year, Shelby made it known that Canary was no longer welcome in his office. This loss of access means avenues to accomplish anything meaningful in D.C. are out of the question.
"Sen. Shelby made calls letting folks know that he was done with Canary," said a close advisor. Now, as Chair of the U.S. Senate Appropriations Committee, Shelby is acknowledged as one of the most powerful men in the country.
Despite calls for Canary's resignation, it is Hand and a few board members that want to salvage Canary's failed tenure at BCA.
At the meeting's opening, Canary read an impassioned four-page letter in which he fell short of offering his resignation. Canary left the room before the seven corporate leaders made their case for his removal.
Canary has reportedly been letting people know that his days are numbered, and now he is waiting to see how much money he can squeeze out of BCA. "He wants a big payout," said a former BCA board member. "What he deserves is to be reminded that Alabama is a right-to-work state something he's always pushed on other folks."
Canary is out according to well-placed insiders but just when he leaves is still as a question mark.
Perry Hand was contacted for this report but failed to answer APR's request for comment.
There may be one more red snapper weekend coming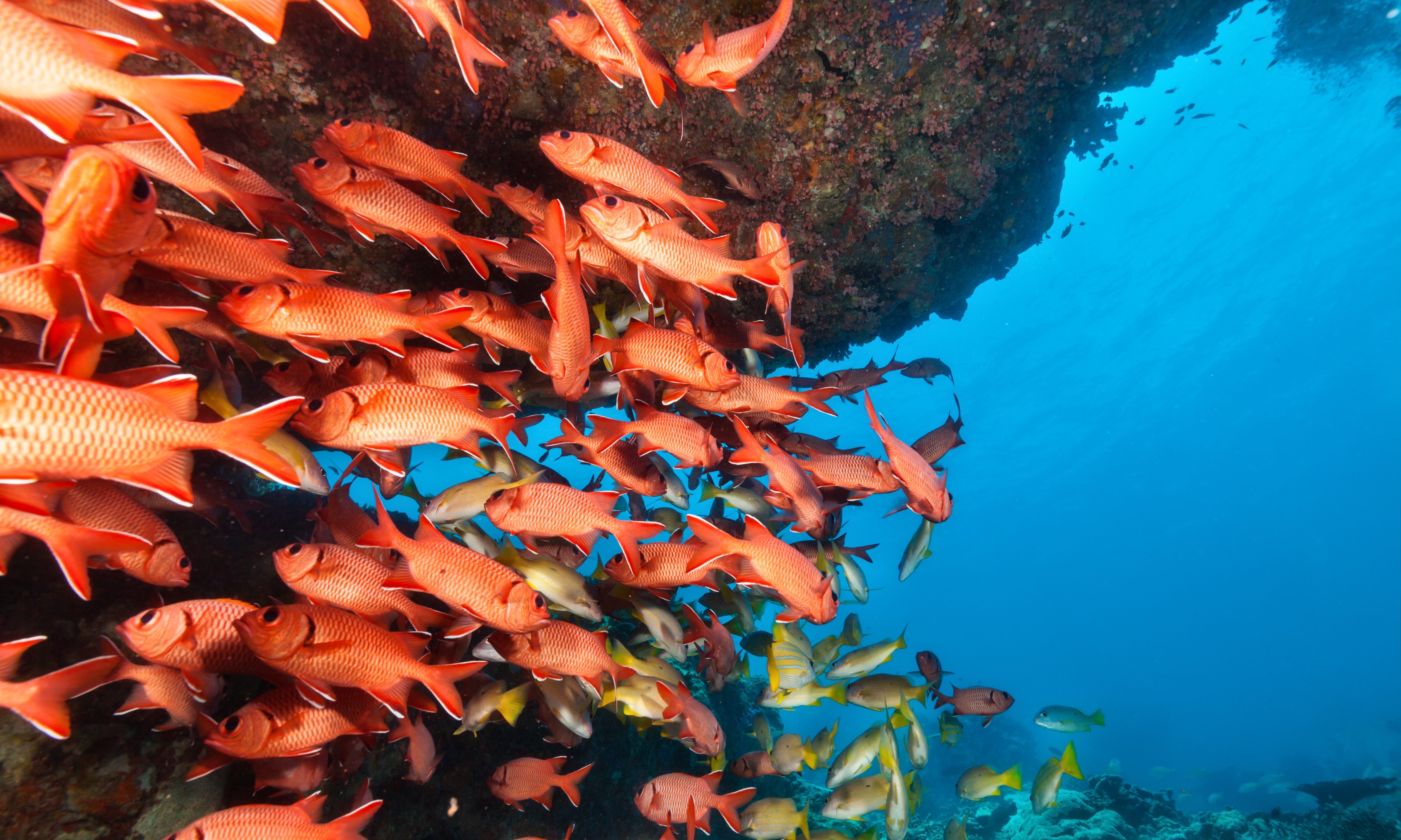 The Alabama Department of Conservation and Natural Resources announced Thursday that their preliminary 2020 red snapper numbers show that Alabama fisherman may have not reached their quota on the pounds of red snapper taken this year. This opens the possibility that the state may add a fall opportunity to catch the fish, which is highly prized by saltwater anglers.
Scott Bannon, the director of the Alabama Marine Resources Division, said that the preliminary harvest numbers for the private recreational sector indicate about 100,000 pounds remain in the quota of 1,122,622 pounds.
The red snapper season for private recreational anglers, which includes state charter vessels, was supposed to have originally lasted 35 days, beginning the Friday of Memorial Day weekend; however, state regulators cut the season to just 25 days when they noticed an uptick in the number of boats on the water this year compared to previous years.
It now appears that the state did not reach quota.
Bannon said he and Commissioner of the Alabama Department of Conservation and Natural Resources Chris Blankenship are discussing options that would give Alabama anglers another option to catch Alabama's most prized reef fish species.
"The private recreational angler season went really well even though we closed a little earlier than we anticipated," Bannon said. "The data showed a tremendous number of people took advantage of the season, especially with the opening earlier on May 22."
Bannon said that the MRD detected a significant uptick in angler participation this year when they analyzed the data.
"The average vessel trips for the season were 713 trips per day," Bannon said. "That means a lot of people went fishing compared to the last two years, which had an average of about 530 vessel trips per day."
Bannon believes that the coronavirus crisis was a major factor in more Alabamians going fishing this year.
"I think people took advantage to go snapper fishing when they could not participate in other activities," Bannon said. "They could not get on cruise ships. They couldn't go to Disney. People were not playing travel sports. Boating was considered a safe outdoor activity, so I do think the COVID-19 pandemic affected the snapper season. I think it prompted more people to go snapper fishing than we had in the past."
Bannon said that they might have shortened the snapper season even further than they did without Tropical Storm Cristobal, which significantly limited fishing on the third weekend of snapper season.
"Even after the second weekend, I had people tell me about the high number of boats they were seeing offshore," Bannon said. "They said there's no way we're going to make it to July 19. My thoughts were that as the season progresses the fervor dies down in July, and fishing gets a little tougher. Again, with not having other activities available, the weather outside that Cristobal weekend was really good and people went fishing."
"The Cristobal weekend slowed down the catch effort," Bannon explained. "You can also see the weekend days had much higher catch effort."
The five Gulf states were granted control of red snapper management in 2018. Alabama added Mondays to the weekend to try to spread out the effort and provide more opportunities to fish.
"I think adding Mondays was a success," Bannon said. "Some people felt that had a negative impact and reduced season length because of the Monday fishing. But if you add up all of the Monday effort, it is barely more than our peak Saturday. Mondays did exactly what we hoped it would do. It provided opportunities to avoid the Saturday chaos, allow people who work weekends an opportunity to go, and allow people who were on vacation who had to travel on Saturday to have an extra opportunity. And, if you were local, the feedback I got was they took advantage of Mondays instead of trying to fish on Saturdays when the effort was so high. They didn't fish any more because it was open on Mondays; they just fished a different day."
Red snapper season closed down after July 3.
"I know there was disappointment that we didn't have red snapper for the Alabama Deep Sea Rodeo, being the nation's largest fishing tournament," Bannon said. "With all of the other challenges the rodeo had with the COVID-19 issues and all the events that were canceled, I think they had the best event they could under the circumstances."
Alabama charter boat fleet still operates under federal management through NOAA Fisheries. The charter season opened on June 1 and ran straight through August 1.
"I think the charter season went really well, especially considering that, when the coronavirus first hit, a lot of people were canceling trips early in the year," Bannon said. "As boating was considered a safe activity, many of the boats adjusted their capacity so people felt comfortable and safe. They lost the Cristobal weekend just like everyone else, but they got to fish pretty consistently for the 62 days they were open. From my discussions with the captains, they considered it a very good season considering the COVID circumstances. And I think they'll have a good fall season as people still have limited outdoor activities. The charters will target other fish, like amberjack, which is scheduled to be open until October 31. They can also catch vermilion snapper (beeliners) and other reef fish species as well as king mackerel."
Bannon said that he was encouraged by the variety of sizes of red snapper.
"We had a large number of smaller fish, which we attribute to a strong year-class of fish," Bannon said. "Those younger fish will crowd those reefs. What you should see in the next year or two, those fish will be growing up around those reefs and then dispersing. We should be able to follow the year-class and see how it works out over the next few years."
What state regulators will do to allow more fishing opportunities for red snapper, or even if there will be another red snapper weekend, has not yet been determined.
August is the month to renew your hunting and fishing licenses.
Alabama has an enormous variety of outdoor opportunities for hunters and fishermen. You can literally hunt and fish year-round in Alabama. Unlike youth sports or attending sporting events, concerts, movies, shows or shopping, the whole family can participate in both hunting and fishing while still socially distancing and protecting themselves from catching and spreading the coronavirus.