Former First Lady Barbara Bush dies at 92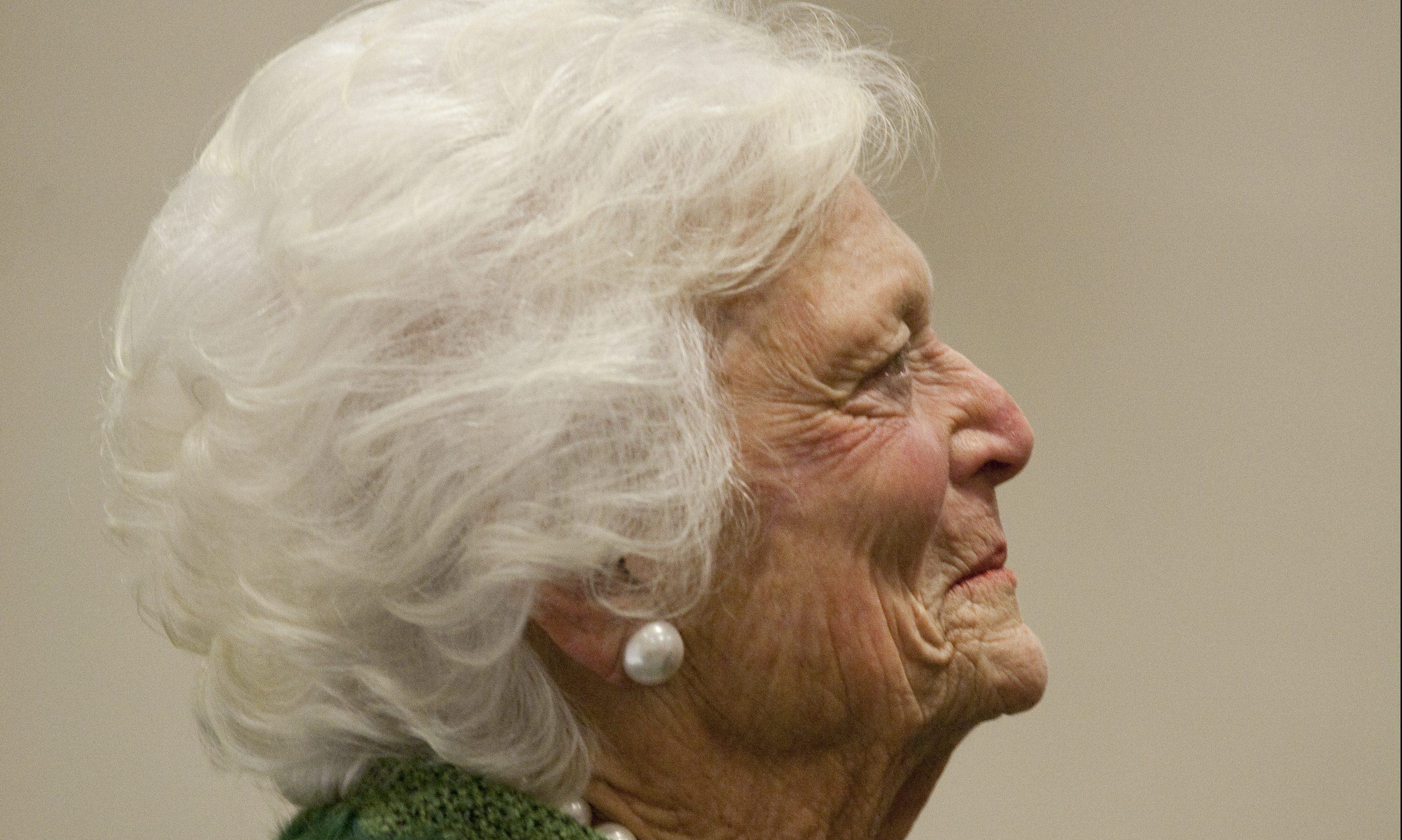 Tuesday, former First Lady Barbara Bush passed away. She was the wife of President George H.W. Bush, who was President from 1989 to 1993 and was the mother of President George W. Bush who was president from 2001 to 2009. She had been in failing health for some time now. She was 92.
Alabama Governor Kay Ivey expressed her condolences.
"I am saddened to hear about the death of former First Lady Barbara Bush," Ivey said. "She was a dynamic Republican woman, as First Lady she lead an effort to increase family literacy, an issue she championed to this day. She was matriarch of the Bush family, that produced governors and a president. Her life is a shining example of how strong women can serve their country and help improve the lives of all Americans. My thoughts and prayers are with the Bush family and all of America tonight."
U.S. Sen. Richard Shelby said, "My deepest condolences to the Bush family following the loss of former First Lady, Barbara Bush. She was a remarkable woman. Her legacy and service to our country will never be forgotten."
Alabama Republican Party Chairman Terry Lathan said, "The Alabama Republican Party is saddened to hear of the passing of former First Lady Barbara Bush. A shining light to all who knew her, Mrs. Bush will be deeply missed. Her great American and family legacy she leaves behind is a true testament of a lifetime filled with grace, strength and a strong love for our country. Our hearts and prayers are with the former first family during this time. Barbara Bush was a true American patriot, matriarch and role model for our nation."
"What a wonderful woman. I certainly admired her as a citizen, but especially as a son who had a tough but lovable mom," Congressman Bradley Byrne, R-Montrose, said. "God bless her. The prayers of the nation are with the Bush family."
"Barbara Bush led a remarkable life, and her legacy will impact our country for many years to come," Congresswoman Martha Roby, R-Montgomery, said. "My prayers are with the Bush family during this very sad time."
"My family and I are sad to hear of the passing of former First Lady Barbara Bush," Congressman Robert Aderholt, R-Haleyville, said. "She was the rock of the Bush family and I know she will be deeply missed. My sincere condolences to the Bush family."
"Our hearts and prayers go out to the Bush family tonight after the passing of Mrs. Bush," said Congressman Mike Rogers, R-Saks. "She was a strong woman, wife, mother, grandmother, great-grandmother and proud American. She served her country with poise and dignity and will be sincerely missed."
Charlotte Hays, Director of Cultural Programs at Independent Women's Forum said, "Independent Women's Forum extends our condolences to the family of former First Lady Barbara Bush. Mrs. Bush, who served as First Lady from 1989 to 1993, was universally admired for her forthrightness and ability to put people at ease."
"Despite her aristocratic origins, Mrs. Bush was unpretentious, and her country loved her for her for it," Hays said. "She made no pretenses about her trademark fake pearls and delighted in the 'America's grandmother' image conferred by her mane of white hair. She firmly believed that literacy was the key to solving many national problems and improving the lives of disadvantaged Americans. To that end, she established and worked hard for The Barbara Bush Foundation for Family Literacy. She was essential to President George H. W. Bush's career, both as a politician and a transplanted Texan building a career in the oil business, and exerted an important influence on President George W. Bush, who sometimes traced his outspokenness to his mother. Our hearts go out to the Bush family at the loss of this wonderful wife, mother, grandmother, and great-grandmother, and to the country for the loss of this model First Lady."
Speaker of the House Paul Ryan, R-Wisconsin, also released a statement on the passing of Mrs. Bush.
"Barbara Bush holds a revered place in the hearts of generations of Americans," Ryan said. "She so loved her family and our country. She led both with clarity and character. She shined a light on the power of a parent reading to a child. Her husband, our 41st president, wrote in his last days in office: 'history will show that she was beloved because she was real and she cared and she gave of herself.' Who could say it better?"
"To Mrs. Bush's family—especially her 17 grandchildren and seven great-grandchildren—I extend the deepest condolences of the whole House of Representatives. May she rest in eternal peace." Ryan stated.
Former President George W. Bush said in a statement, "My dear mother has passed on at age 92. Laura, Barbara, Jenna, and I are sad, but our souls are settled because we know hers was. Barbara Bush was a fabulous First Lady and a woman unlike any other who brought levity, love, and literacy to millions. To us, she was so much more. Mom kept us on our toes and kept us laughing until the end. I'm a lucky man that Barbara Bush was my mother. Our family will miss her dearly, and we thank you all for your prayers and good wishes."
Coalition of attorneys general file opposition to Alabama attempt to ban curbside voting
The AGs argue that Alabama's suggestion to the courts that curbside voting invites fraud is "unfounded."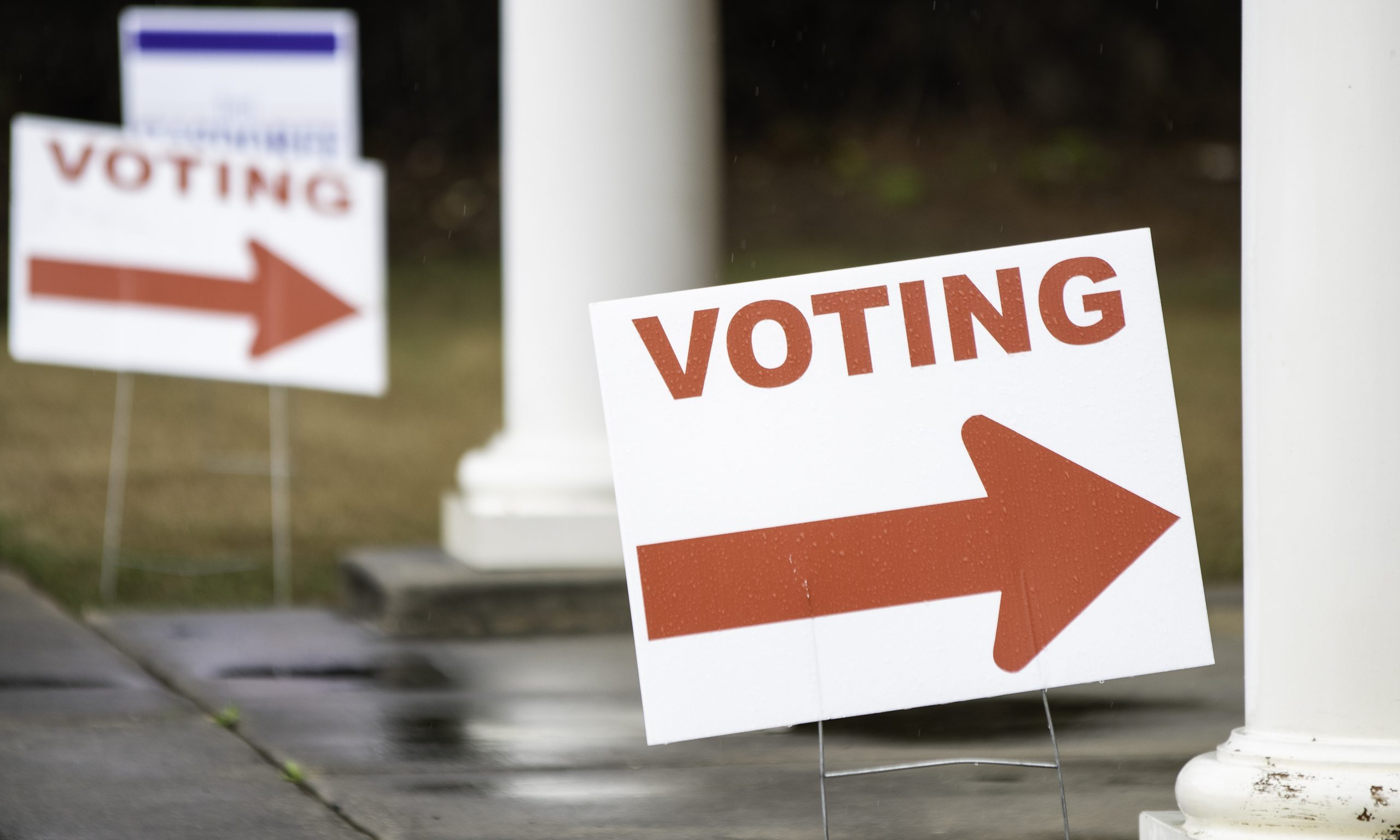 A coalition of 17 state attorneys general have filed an opposition to Alabama's attempt to get the U.S. Supreme Court to ban curbside voting. 
In a friend-of-the-court brief, led by District of Columbia Attorney General Karl Racine, the attorneys general argue to that curbside voting is safer for those at greatest risk from COVID-19, and that a ban on the practice would disproportionately impact the elderly, the disabled and Black Alabamians.
They also argue that Alabama's suggestion to the courts that curbside voting invites fraud is "unfounded." 
"The Presidential Advisory Commission on Election Integrity, established by President Trump following the 2016 election, 'uncovered no evidence to support claims of widespread voter fraud,'" the brief states, adding that there is no evidence that curbside voting in the many states that allow it invites fraud. 
"The practice is longstanding and widespread—as noted, more than half of states have historically offered curbside voting in some form," the brief continues. 
Alabama Attorney General Steve Marshall on Oct. 13 said the state will appeal to the U.S. Supreme Court a federal appeals court ruling allowing curbside voting in the Nov. 3 election. 
A panel of federal appeals court judges on Oct. 13 reversed parts of U.S. District Judge Abdul Kallon's Sept. 30 ordered ruling regarding absentee voting in the upcoming Nov. 3 elections, but the judges let the previous ruling allowing curbside voting to stand. 
The lawsuit, filed by the NAACP Legal Defense and Educational Fund, Southern Poverty Law Center, American Civil Liberties Union, ACLU of Alabama and Alabama Disabilities Advocacy Program, was brought on behalf of several Alabamians with underlying medical conditions. 
"Curbside voting is a longstanding, secure voting option that local jurisdictions have made available to protect the health of vulnerable voters, including elderly, disabled, and voters with underlying health issues," Racine said in a statement. "Curbside voting minimizes the risk to persons who are particularly susceptible to COVID-19, and local jurisdictions should be able to offer this common-sense accommodation to voters. State Attorneys General will keep fighting to ensure that voters can safely make their voices heard at the ballot box this November."
The brief filed by the coalition of state attorneys general comes as the number of COVID-19 hospitalizations across Alabama has been ticking upward.
Racine is joined in the brief by attorneys general from California, Connecticut, Delaware, Hawaii, Illinois, Maryland, Michigan, Minnesota, Nevada, New Mexico, New York, Oregon, Rhode Island, Vermont, Virginia and Washington.