Opinion | Inside the Statehouse: Races to watch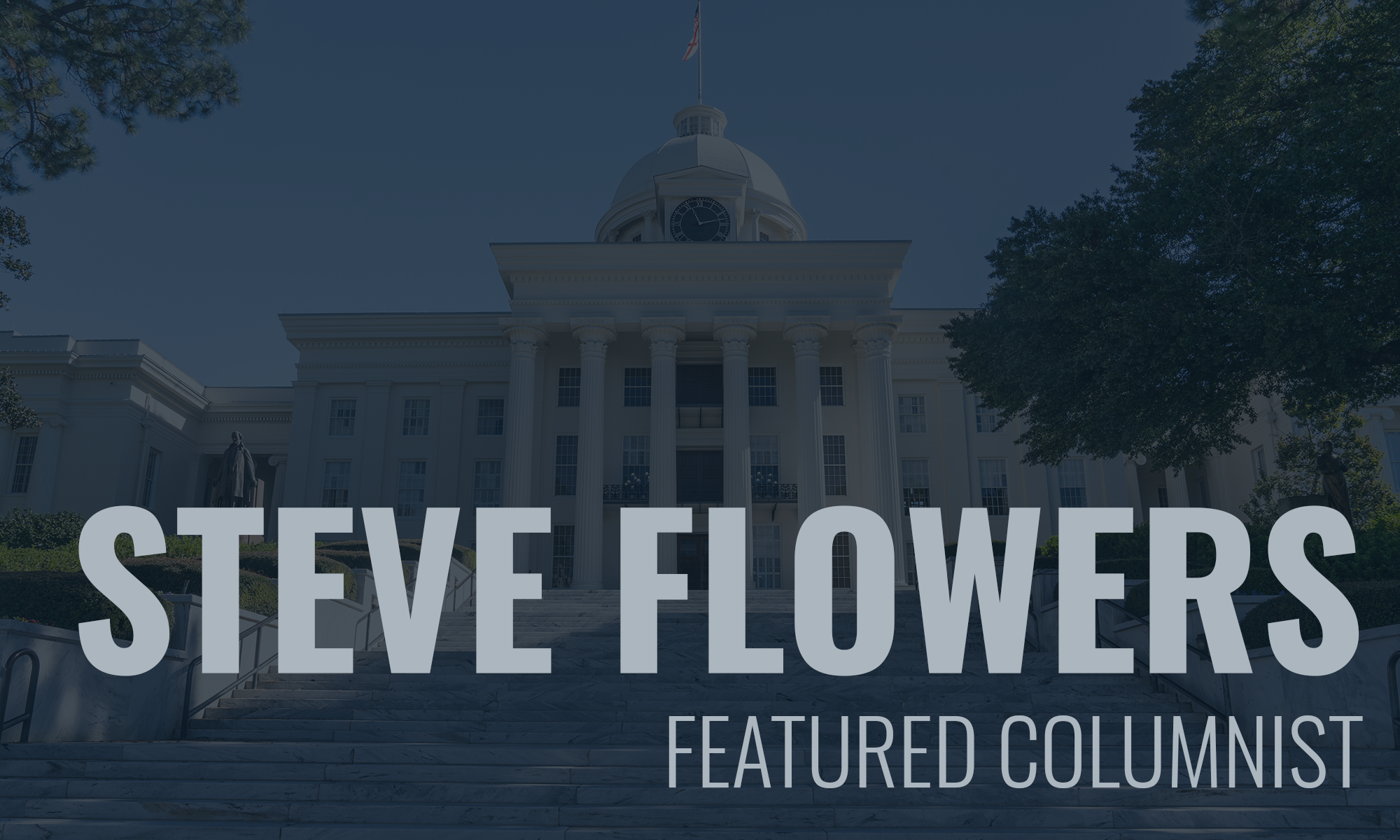 Our antiquated 1901 Constitution was designed to give inordinate power to the Legislature. During the Wallace years, the King of Alabama politics, George Wallace, usurped this power and controlled the Legislature from the Executive Branch of Government. Over the last couple of decades the Legislature has wrestled this power back and pretty much excluded the Governor from their bailiwick. Governors Bob Riley and Robert Bentley were ostracized and pretty much ignored.  Their proposed budgets were instantaneously tossed into the nearest trashcan.
Legislative power is derived from controlling the state's purse strings. Thus the old adage, "Those who have the gold set the rules." The Legislature has gotten like Congress in that incumbents are difficult to defeat. Therefore, the interest will be on the open Senate and House seats. Most of the Montgomery Special Interest money will be focused on these Legislative races.
Speaking of Montgomery, two open and most interesting Senate seats in the state will be in the Montgomery/River Region. One is currently in progress. Montgomery City Councilman, David Burkette, Representative John Knight and Councilman Fred Bell are pursuing the Democratic seat vacated by Senator Quinton Ross when he left to become President of Alabama State University. Burkette has already bested Knight and Bell in a Special Election last month. A rebound race is set for June 5.
The Republican Senate seat in the River Region held by Senator Dick Brewbaker is up for grabs. This seat was expected to attract numerous well-known aspirants. However, when the dust settled at the qualifying deadline two relatively unknown candidates were the only ones to qualify. Will Barfoot and Ronda Walker are pitted against each other in a race that is considered a tossup.
The Etowah County/Gadsden area was considered one of the most Democratic areas of the state for generations. However, in recent years it has become one of the most Republican. State Representative, Mack Butler, should be favored as a Republican. Although, polling indicates that veteran Democratic Representative, Craig Ford, could make this a competitive race in the Fall. He is running as an Independent.
Veteran State Senator Harri Ann Smith has represented the Wiregrass/Dothan area admirably for over two decades. She has been elected several times as an Independent. However, she has decided not to seek reelection. Her exit leaves State Representative Donnie Chesteen in the catbird seat to capture the seat.
Republican State Senator Paul Bussman, who represents Cullman and northwest Alabama, is a maverick and very independent. This independence makes him powerful.  He will be reelected easily.
State Representative David Sessions is predicted to win the seat of Senator Bill Hightower who is running for Governor.
Most of the state Senate's most powerful members are unopposed or have token opposition. Included in this list of incumbent State Senators are veteran Senate leader and Rules Chairman, Jabo Waggoner, R-Vestavia, Senate President, Del Marsh, R-Calhoun, Senate Majority Leader, Greg Reed, R-Jasper, veteran Senator Jimmy Holley, R-Coffee, as well as Senate leaders Arthur Orr, R-Decatur, Cam Ward, R-Alabaster, Clay Scofield, R-Marshall, Clyde Chambliss, R-Autauga, Steve Livingston, R-Scottsboro, Tom Whatley, R-Lee, and Shay Shelnutt, R-Gardendale. The Senate leadership will remain intact, as will the House leadership.
Almost all of the House leaders are unopposed or have token opposition. This prominent list includes:  Speaker Mac McCutcheon, R-Madison, Budget Chairmen, Steve Clouse, R-Ozark, Bill Poole, R-Tuscaloosa, Speaker Pro-tem, Victor Gaston, R- Mobile, Rules Chairman, Mike Jones, R-Covington.
In addition, there are numerous Veteran lawmakers, who will be reelected, including Lynn Greer, Mike Ball, Jim Carnes, Howard Sanderford, Kerry Rich, and Jimmy Martin; as well as rising leaders: Nathaniel Ledbetter, Kyle South, Connie Rowe, Tim Wadsworth, April Weaver, Paul Lee, Terri Collins, Danny Garrett, Dickie Drake, Chris Pringle, Randall Shedd, Allen Farley, Becky Nordgren, Mike Holmes, David Standridge, Dimitri Polizos, Reed Ingram and Chris Sells.
Even though there are 22 open House seats and 10 open Senate Seats, the leadership of both Chambers will remain the same.
There are some competitive House seats that will be interesting. In the Pike/Dale County Seat 89, Pike Probate Judge Wes Allen is pitted against Troy City Council President Marcus Paramore. Tracy Estes is favored to replace retiring Mike Millican in Marion County. Alfa is going all out for Estes. David Wheeler is expected to capture the open House seat in Vestavia.
See you next week.
Steve Flowers is Alabama's leading political columnist. His weekly column appears in over 60 Alabama newspapers. He served 16 years in the state legislature. Steve may be reached at www.steveflowers.us.
Opinion | Counting on good Neighbors
Even though Neighbors is likely a long shot, he's at least got a shot. The people of District 4 need to vote in their best interest this year, not to help Aderholt get richer off the taxpayers' hard-earned money.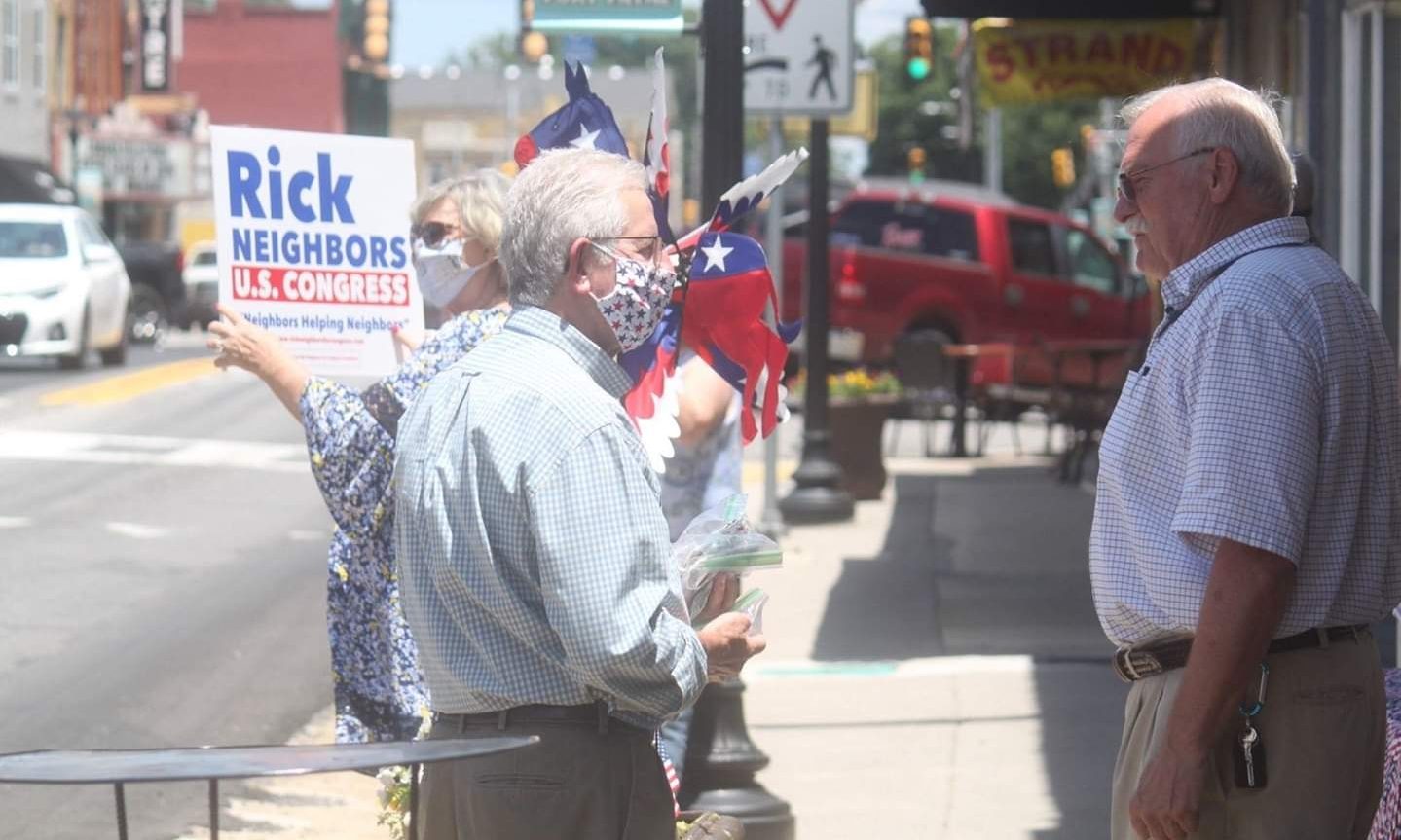 There's a lot of reasons we know it's an election year — political ads on television, presidential debates, Donald Trump super-spreader campaign rallies.
Editor's note
This is an opinion column and represents the opinion of its author. The Alabama Political Reporter does not endorse political candidates.
Oh, and Republican U.S. Rep. Robert Aderholt is back in his congressional district. Every couple years, Aderholt shows up. So he can "appear" connected to Alabama's 4th Congressional District.
The 4th Congressional District starts just north of Birmingham and stretches horizontally across the state. The district includes Colbert, Cullman, DeKalb, Etowah, Fayette, Franklin, Lamar, Lawrence, Marion, Marshall, Walker and Winston counties as well as parts of Blount, Cherokee, Jackson and Tuscaloosa counties.
Aderholt pops in for a few campaign events, and then pops out to his real residence in suburban Washington D.C. He's no more an Alabamian than Florida's Tommy Tuberville.
Aderholt does have opposition this year in Democratic nominee Rick Neighbors, a Vietnam veteran who truly helps his neighbors. Early in the pandemic, Neighbors was passing out masks door-to-door in the district. He's continued to help his neighbors throughout the pandemic with anything he can do.
"Being in Congress means being here and working with the people," Neighbors says on his website. "In 24 years, Rob Aderholt has left us behind to focus on his radical agenda and gotten rich in Congress."
That's from a campaign website, but it's absolutely true. Aderholt is still talking about expanding broadband access in his rural district. It's one of the few issues he talks about every two years, for 24 years, without ever getting anything done.
Seriously. Name something Aderholt has done for his district or Alabama in the more than two decades he's been in Congress. I won't hold my breath.
And if you don't think Neighbors's campaign isn't a little worrisome for Aderholt supporters, why are all the Neighbors signs disappearing from his district?
Adults, acting like sixth-graders, love to pull up political signs. Even in my comfortably Democratic neighborhood, some Doug Jones for Senate signs disappear. And, oddly in my neighborhood, I saw an actual Tommy Tuberville sign that had been pulled down in front of some misplaced person's yard. It happens on both sides.
But in the 4th Congressional District, and especially in the Cullman County area, it's hard for Neighbors and his staff to keep signs in place.
"Cullman has come down, and we have had to replace almost all our signs in Winston County," said Neighbors's campaign manager Lisa Ward. As for Winston County, Ward said, "we were told those are gone again."
Can anybody be more junior high?
"We've seen places where our sign was, and it's been replaced by Aderholt signs," Ward said. "When we put signs out, we leave his and put ours next to his. We joke and say everyone needs friendly neighbors around."
The Neighbors campaign does have the right spirit. They just work to replace the signs that disappear. But it is aggravating, to say the least.
"Someone told us that Aderholt is really worried if people find out he has an opponent or doesn't live here he could struggle," said Ward. "That's why he's not mentioning (Neighbors's) campaign. And why we think they're taking his signs down. So people don't know. It's really about people not getting a chance to know they have a choice. And there is no time to hear who he is."
Well, here's who he is: Neighbors served three tours in Vietnam during that war, enlisting when he was 17 years old. After the service, he got a college degree, then spent 35 years in the apparel business in North Alabama.
Neighbors and his wife, Judy, have three children, and Neighbors recently earned an MBA from the University of North Alabama.
Neighbors would be a breath of fresh air for Alabama in Washington. He won't live there. He'll be grounded in the 4th Congressional District.
If Aderholt wins, we won't see him again until 2022. Twenty-four years in Congress is plenty of time to get something done. But with Aderholt, there's not much to show for all that time.
And even though Neighbors is likely a long shot, he's at least got a shot. The people of the 4th District need to vote in their best interest this year, not to help Aderholt get richer off the taxpayers' hard-earned money.