Opinion | Inside the Statehouse: Races to watch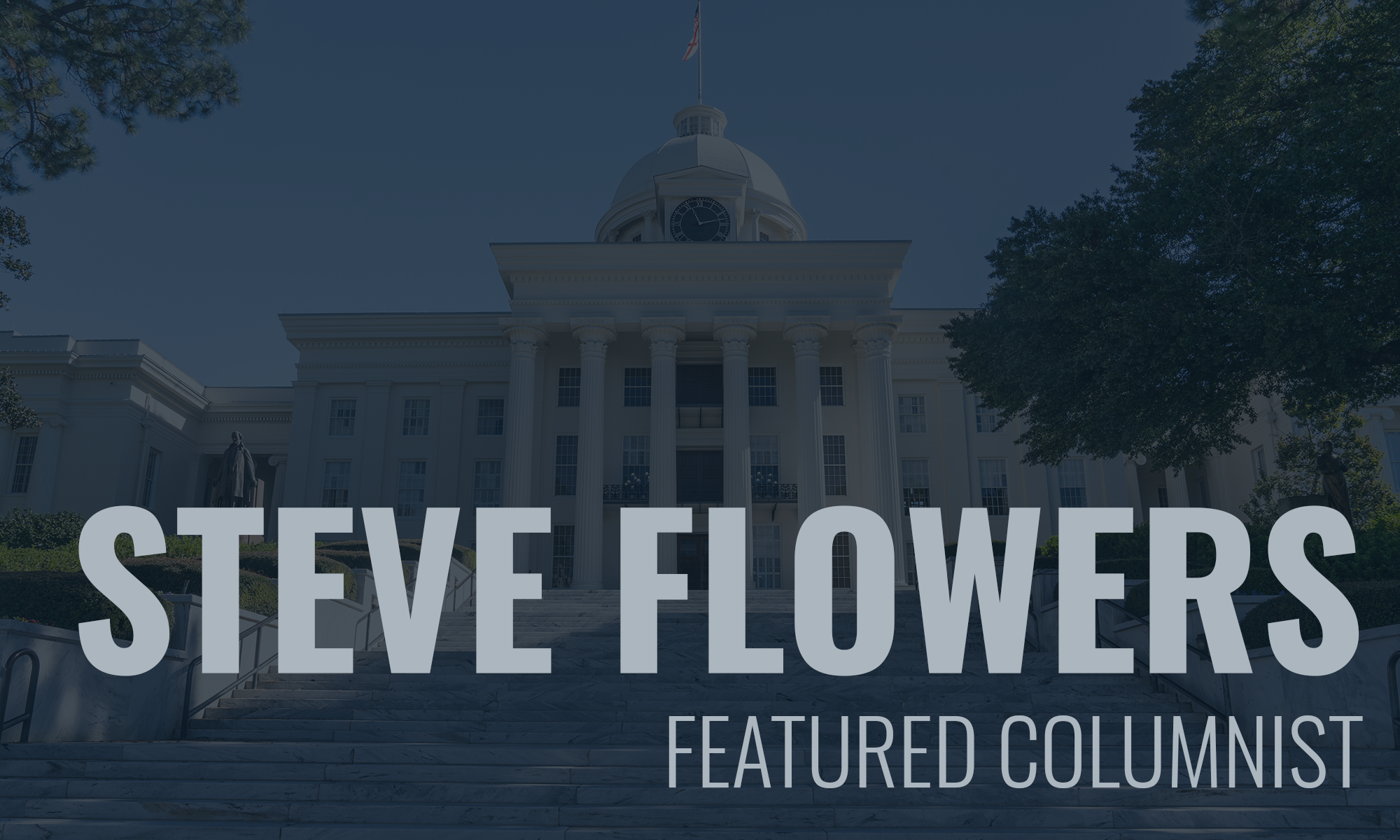 Our antiquated 1901 Constitution was designed to give inordinate power to the Legislature. During the Wallace years, the King of Alabama politics, George Wallace, usurped this power and controlled the Legislature from the Executive Branch of Government. Over the last couple of decades the Legislature has wrestled this power back and pretty much excluded the Governor from their bailiwick. Governors Bob Riley and Robert Bentley were ostracized and pretty much ignored.  Their proposed budgets were instantaneously tossed into the nearest trashcan.
Legislative power is derived from controlling the state's purse strings. Thus the old adage, "Those who have the gold set the rules." The Legislature has gotten like Congress in that incumbents are difficult to defeat. Therefore, the interest will be on the open Senate and House seats. Most of the Montgomery Special Interest money will be focused on these Legislative races.
Speaking of Montgomery, two open and most interesting Senate seats in the state will be in the Montgomery/River Region. One is currently in progress. Montgomery City Councilman, David Burkette, Representative John Knight and Councilman Fred Bell are pursuing the Democratic seat vacated by Senator Quinton Ross when he left to become President of Alabama State University. Burkette has already bested Knight and Bell in a Special Election last month. A rebound race is set for June 5.
The Republican Senate seat in the River Region held by Senator Dick Brewbaker is up for grabs. This seat was expected to attract numerous well-known aspirants. However, when the dust settled at the qualifying deadline two relatively unknown candidates were the only ones to qualify. Will Barfoot and Ronda Walker are pitted against each other in a race that is considered a tossup.
The Etowah County/Gadsden area was considered one of the most Democratic areas of the state for generations. However, in recent years it has become one of the most Republican. State Representative, Mack Butler, should be favored as a Republican. Although, polling indicates that veteran Democratic Representative, Craig Ford, could make this a competitive race in the Fall. He is running as an Independent.
Veteran State Senator Harri Ann Smith has represented the Wiregrass/Dothan area admirably for over two decades. She has been elected several times as an Independent. However, she has decided not to seek reelection. Her exit leaves State Representative Donnie Chesteen in the catbird seat to capture the seat.
Republican State Senator Paul Bussman, who represents Cullman and northwest Alabama, is a maverick and very independent. This independence makes him powerful.  He will be reelected easily.
State Representative David Sessions is predicted to win the seat of Senator Bill Hightower who is running for Governor.
Most of the state Senate's most powerful members are unopposed or have token opposition. Included in this list of incumbent State Senators are veteran Senate leader and Rules Chairman, Jabo Waggoner, R-Vestavia, Senate President, Del Marsh, R-Calhoun, Senate Majority Leader, Greg Reed, R-Jasper, veteran Senator Jimmy Holley, R-Coffee, as well as Senate leaders Arthur Orr, R-Decatur, Cam Ward, R-Alabaster, Clay Scofield, R-Marshall, Clyde Chambliss, R-Autauga, Steve Livingston, R-Scottsboro, Tom Whatley, R-Lee, and Shay Shelnutt, R-Gardendale. The Senate leadership will remain intact, as will the House leadership.
Almost all of the House leaders are unopposed or have token opposition. This prominent list includes:  Speaker Mac McCutcheon, R-Madison, Budget Chairmen, Steve Clouse, R-Ozark, Bill Poole, R-Tuscaloosa, Speaker Pro-tem, Victor Gaston, R- Mobile, Rules Chairman, Mike Jones, R-Covington.
In addition, there are numerous Veteran lawmakers, who will be reelected, including Lynn Greer, Mike Ball, Jim Carnes, Howard Sanderford, Kerry Rich, and Jimmy Martin; as well as rising leaders: Nathaniel Ledbetter, Kyle South, Connie Rowe, Tim Wadsworth, April Weaver, Paul Lee, Terri Collins, Danny Garrett, Dickie Drake, Chris Pringle, Randall Shedd, Allen Farley, Becky Nordgren, Mike Holmes, David Standridge, Dimitri Polizos, Reed Ingram and Chris Sells.
Even though there are 22 open House seats and 10 open Senate Seats, the leadership of both Chambers will remain the same.
There are some competitive House seats that will be interesting. In the Pike/Dale County Seat 89, Pike Probate Judge Wes Allen is pitted against Troy City Council President Marcus Paramore. Tracy Estes is favored to replace retiring Mike Millican in Marion County. Alfa is going all out for Estes. David Wheeler is expected to capture the open House seat in Vestavia.
See you next week.
Steve Flowers is Alabama's leading political columnist. His weekly column appears in over 60 Alabama newspapers. He served 16 years in the state legislature. Steve may be reached at www.steveflowers.us.
Opinion | GOP Senate race decided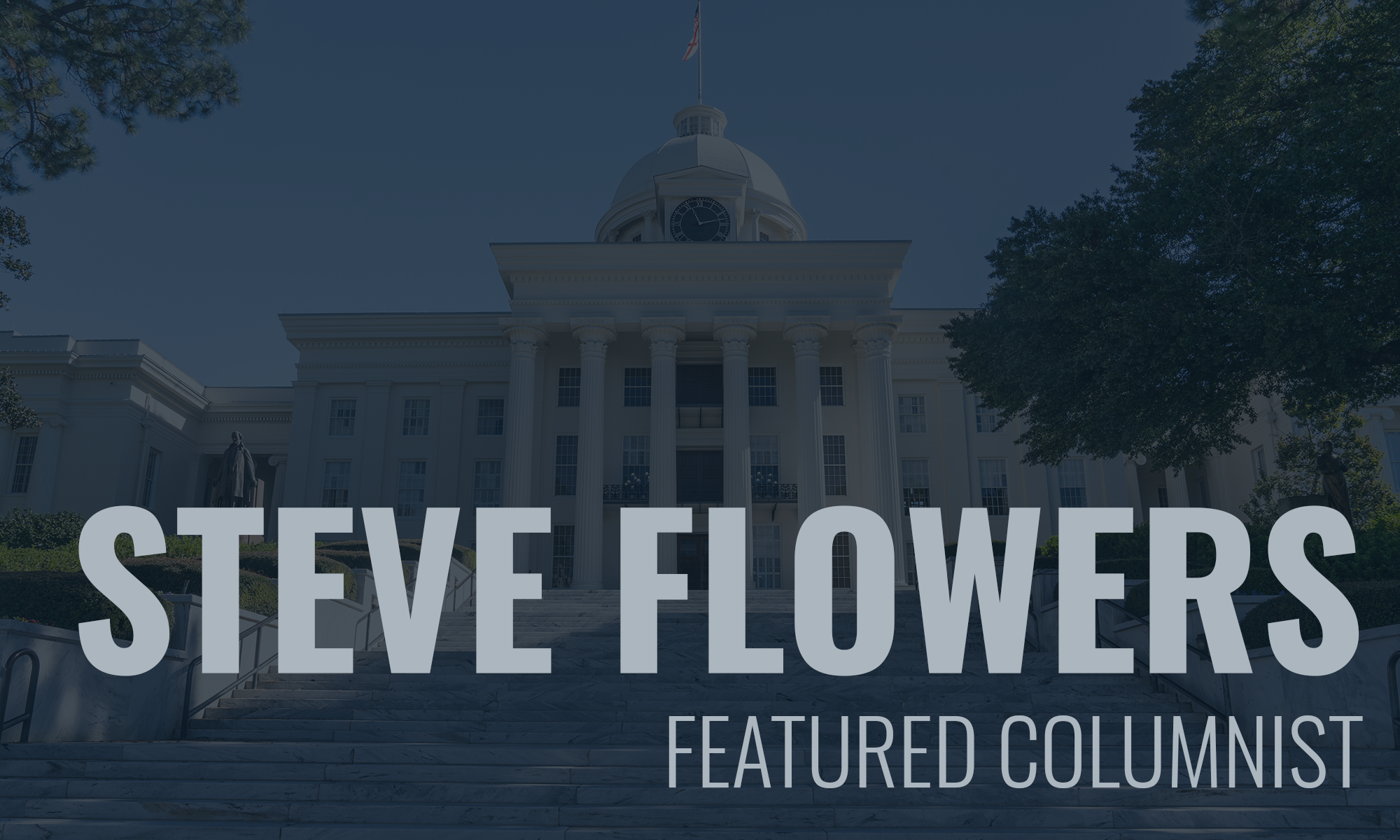 The much-anticipated battle between former U.S. Senator and U.S. Attorney General, Jeff Sessions and former Auburn football coach, Tommy Tuberville to capture the GOP nomination for the U.S. Senate was the marquee event on Tuesday.  Unfortunately, my column for this week had to go to press prior to the primary votes being counted.
Polls indicated that Tuberville would win for one reason and one reason only, Donald Trump endorsed him.  President Trump is extremely popular among Republican voters in Alabama.  
There is no doubt in anyone's mind that Trump does not like Sessions.  Trump has tweeted negative comments about Sessions, not only during this race but consistently for the last three years. Therefore, the message was clear.
Tuberville to his credit ran a very simple campaign and said he is Trump's man.  He never deviated and never delved into the issues.  He stayed the course and stuck to the script.
There is a tried and true adage in Alabama politics that more people vote against someone or something than for someone or something.  If Sessions lost this race to recapture this Senate seathe held for 20 years, it is because Alabama GOP voters were so enthralled with Donald Trump that they voted against Sessions because Trump asked them to.  It certainly was not because Coach Tuberville is more qualified to be our junior U.S. Senator than Jeff Sessions.
It really does not matter which one won.  Either one, Tuberville or Sessions will win in November against liberal Democrat Doug Jones.  It is almost comical that you have a liberal Democrat who has a three-year voting record of voting straight down the line with the Democratic leadership led by Chuck Schumer, Elizabeth Warren, Bernie Sanders and Nancy Pelosi representing one of the most Republican conservative states in America.  
Indeed, Jones is the only Democrat in a U.S. Senate seat from the South.  Jones has millions of dollars of left-wing California and New York money in the bank for his fall campaign, as well he should. Californians figure they have stolen our seat and have three senators.  He has an identical voting record as the aforementioned liberals, but also identical to California's two Democratic senators, Kamala Harris and Dianne Feinstein.  That is why I refer to Jones as the "California Kid."
It really does not matter whether Tuberville or Sessions is the one that takes Jones out in November, either one will vote conservatively and straight down the line with the GOP Senate leadership.  Both will be older freshman senators and will have very little power. The seniority system prevails in the U.S. Senate and House, which brings me to this point.  Why in the world would Donald Trump spend precious time and energy getting involved in a U.S. Senate GOP Primary in Alabama, other than for spiteful vengeance towards a man who simply would not do his bidding and bend the law, his principles, and integrity.
Trump is in a very difficult uphill battle to win a second term as president.  He should be focused on campaigning for his own re-election in the five pivotal, battleground states.  Under the Electoral College System of selecting our president, these are really the only five to ten states that matter.
We in the Heart of Dixie are irrelevant in the election, as is California.  As I have often said, if Mickey Mouse were the Republican nominee, Mickey would carry Alabama. Conversely, if Donald Duck were the Democratic nominee, Donald would carry California.
Folks, the election for president in November will be decided in the states of Florida, Ohio, Minnesota, Michigan and Pennsylvania.  Under the Electoral College numbers, Trump must carry all five of these states.  Currently, polling has him losing all five of these states.  He is behind by double digits in Michigan and Pennsylvania.
On election night, as his advisors are lamenting a landslide massacre, they may pose this question to the egocentric, brash, New Yorker, "Why on God's green earth were you campaigning in a Republican U.S. Senate race in Ruby Red Alabama rather than for yourself in the swing state of Florida?"
The media is one of the primary reasons the nation has become so deeply divided along partisan lines.  Today, people vote for a party rather than for the individual candidate. You are either in the conservative Republican column or the liberal Democratic corner. CNN and MSNBC, and to a large degree CBS and NBC, are unabashedly the Democratic channels. Whereas FOX News may as well be broadcast from the Republican National Committee headquarters.  
See you next week.