Brooks urges Jones to confirm Mike Pompeo as secretary of state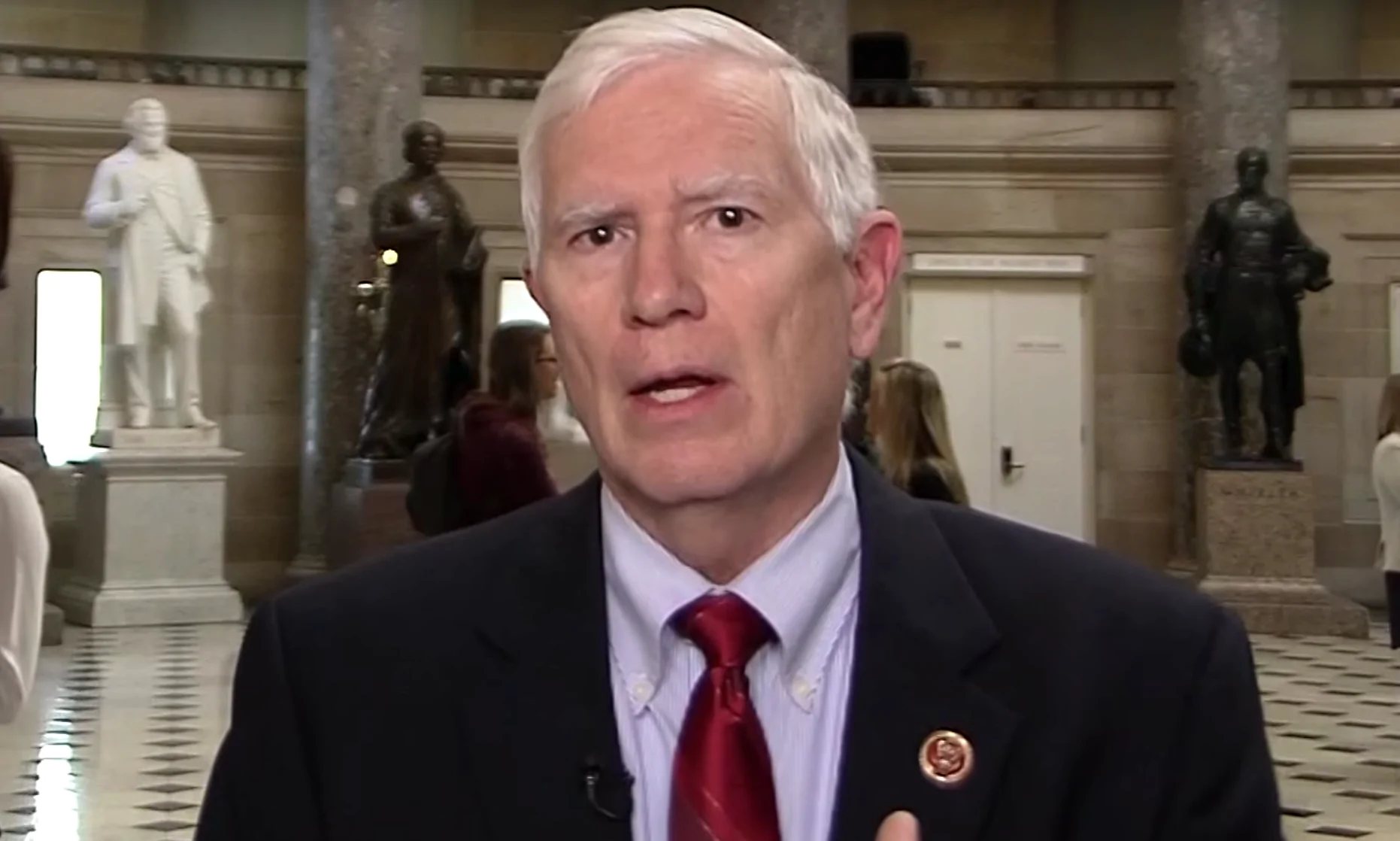 Monday, Congressman Mo Brooks, R-Hunstville, announced that he has sent a letter to Sen. Doug Jones, D-Alabama, urging him to vote to confirm CIA Director Mike Pompeo as Secretary of State.
"I urge Senator Jones to vote to confirm Mike Pompeo for Secretary of State," Brooks said. "I personally know Mike Pompeo. He has an impeccable reputation, graduated first in his class at West Point, served as a Captain in the U.S. Army, graduated Harvard Law School (where he made Law Review), and has served capably and honorably as the Director of the Central Intelligence Agency."
"With the upcoming vote on Mike Pompeo, Senator Jones has the opportunity to keep his campaign promise to be bipartisan and put the interest of America above the partisan obstructionism that has plagued the Senate for years," Brooks concluded. "Each president of the United States has the right to select his cabinet and, absent some major nominee flaw, it is incumbent upon the Senate to confirm those nominees so that the president can put together the team he needs to properly carry out his duties. Mike Pompeo has no major, disqualifying flaw. As such, I ask and hope Senator Jones will put aside partisanship and defer to the wishes and judgment of President Trump and vote to confirm Mike Pompeo as Secretary of State."
Jones recently voted against confirming Congressman Jim Bridenstine, R-Oklahoma, for Administrator of NASA even though Bridenstine was a veteran Navy pilot who has flown combat missions in Iraq and Afghanistan in the E-2 Hawkeye and flown the F-18 Hornet, as well as the MC-12 tanker aircraft.
Bridenstine also had a MBA from Cornell and was the former executive director of the Tulsa Air and Space Museum & Planetarium. All Democrats in the Senate, including Doug Jones, voted against Bridenstine's confirmation.
Secretary of State is vacant after Rex Tillerson resigned. CNN reported that Trump asked Tillerson to resign.
Trump and Tillerson were known to disagree over issues ranging from how to deal with North Korea to the future of the Iran nuclear deal.
The relationship between secretary of state Tillerson and President Trump was perhaps irrevocably breached by reports that he called Trump a "fucking moron" in front of other top officials.
Trump has nominated CIA Deputy Director Gina Haspel to replace Pompeo as CIA Director.
"Mike Pompeo, Director of the CIA, will become our new Secretary of State," Trump said on Twitter. "He will do a fantastic job! Thank you to Rex Tillerson for his service! Gina Haspel will become the new Director of the CIA, and the first woman so chosen. Congratulations to all!"
Brooks ran for U.S. Senate himself in 2017, finishing third in the Republican primary behind Bentley-appointed Sen. Luther Strange and former Alabama Chief Justice Roy Moore in the Republican primary. Jones reached out to disaffected Republicans who did not like Moore in the general election on December 12.
Mo Brooks represents Alabama's 5th Congressional District.
Original reporting by CNN, Vox, and Fox News contributed to this report.
Print this piece
CDC provides guidance for cloth masks
The Centers for Disease Control and Prevention (CDC) has recommended that Americans wear masks when they go out to ward against the spread of the coronavirus. On Wednesday the CDC issued guidance for cloth masks, which many Americans are making themselves to protect against the virus.
The CDC said that a cloth mask should fit snugly, but comfortably against the side of the face. The mask should be secured with ties or ear loops, include multiple layers of fabric, allow for breathing without restriction, and be able to be laundered and machine dried without damage or change to shape.
"CDC recommends wearing cloth face coverings in public settings where other social distancing measures are difficult to maintain (e.g., grocery stores and pharmacies), especially in areas of significant community-based transmission," the CDC wrote in a statement. "CDC also advises the use of simple cloth face coverings to slow the spread of the virus and help people who may have the virus and do not know it from transmitting it to others. Cloth face coverings fashioned from household items or made at home from common materials at low cost can be used as an additional, voluntary public health measure."
The CDC cautioned that cloth face coverings should not be placed on young children under age 2, anyone who has trouble breathing, or is unconscious, incapacitated or otherwise unable to remove the mask without assistance.
The CDC says that cloth face coverings recommended are not surgical masks or N-95 respirators. Those are critical supplies that must continue to be reserved for healthcare workers and other medical first responders, as recommended by current CDC guidance.
Individuals should be careful not to touch their eyes, nose, and mouth when removing their face covering and wash hands immediately after removing the mask the CDC warned.
Lt. Governor Will Ainsworth (R) said on social media, "‪I'm wearing my mask today to make sure I'm doing my part to protect others. If you have to go out for essential work or supplies, make sure and wear a mask. Numbers are looking better in Alabama, everyone continue to do their part to flatten the curve. We can do this Alabama!!!‬"
Trump national finance committee member former State Representative Perry O. Hooper Jr. (R-Montgomery) said that Congress should provide masks to all Americans as part of the next coronavirus relief bill.
"Experts are now in agreement. Everyone wearing a mask in public can reduce the spread of this deadly disease," Hooper told the Alabama Political Reporter. "We should make available for all Americans a sterile reusable mask. Funds should be made available at the state level so Governors and Mayors could decide how best to distribute these masks on the local level."
The U.S. has 435,160 confirmed COVID-19 cases. 14,797 Americans have died in the global pandemic, including 67 Alabamians. 22,891 Americans have recovered from their illness.
Projections showing hundreds of thousands of Americans dying have been revised dramatically lower. Americans are urged to continue to practice social distancing.
Print this piece